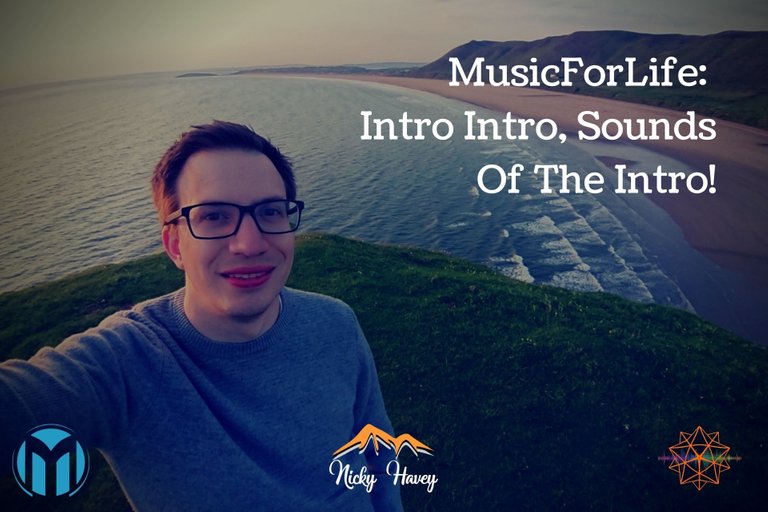 What's happening Music Lovers? I've just started getting stuck in to MusicForLife over the last couple of days so thought I'd introduce myself to the new community as I'm looking forward to getting involved, sharing my music and bringing the good VIBES! I have just received a cool notification that I've been on the HIVE blockchain for 3 years today but it will take a lifetime to understand even half of what exciting developments happen in this place - I'll save that for another day. So, who am I?

The Man, The Myth, The Legend
☝️ That... is not me haha!
I'm predominantly a Liquid Drum & Bass music producer & DJ from the UK but I have been branching out to other electronic music genres in 2021 such as Trance which get released on to Spotify or Apple Music via the label I co-run called Electronic Alliance Records (more on that later)!
With the launch of this new platform, I'm hoping to share some exclusives with you all before they get released to the wider public so if high energy, positive and mostly uplifting music is your thing, then hit that follow button!
Here is my Travel Diaries EP from last year for you to enjoy!

The Beginning
My music journey began when I received my first keyboard in 1996 as a birthday present which got absolutely hammered for about 16 years as I just aimlessly played around on every corner of it! I'm pretty sure most of the buttons didn't work by the time I got rid of it! It wasn't until 2011 that I came across music software from my friend at Uni where I was able to finally put all of these tunes I'd built up through that time into digital format like mp3. This was a revelation for me and never looked back!
I've also worked with some talented DJs and, up until the end of 2020, had a monthly radio show with DJ Pi called The Platform Project where we aimed to bring back-to-back DJ mixes live on air of underground artists, giving them a platform to springboard their own music journey. Alongside that, there was the Electronic Music Alliance.

Electronic Music Alliance
I've been signed to a few labels before setting up my own in 2019 with two legends called Bufinjer and DaveyHub called the Electronic Alliance Records! This label is part of the community we co-founded called the Electronic Music Alliance which has grown substantially over the last 2 and a bit years and is frothing at the brim with talented electronic music producers.
We wanted to create a place where music producers across the globe could come together and form epic collaborations, share ideas and help give them a platform for them to grow and a safe space to come to away from the troubles of the world. Although I've taken a step down from my involvement since the beginning of 2021, the awesome members are keeping the spirit alive and spreading positive vibes about the place!
There are already a couple of them who have set up an account on HIVE and you may recognise already - @gribbles, @stickupboys, @bufinjer, @skaarl, @tygertyger, @d-vine and @awakingelements to name a few of the EMAliens that have made their way in to the blockchain world! In fact, it was members of another community - @atomcollector (which is now @risingstargame) - that really opened my eyes to music and blockchain sites back in 2018 but I stayed on HIVE and shared my ramblings over the last 3 years!

Future
I'm looking forward to sharing my music with you, as well as radio shows that I may appear on, plus other people's music that I've heard recently and just couldn't get enough of! I was reading @d-vine's intro post and it inspired me to tell you a little about myself - she co-hosts a radio show on HIVE called @one.tribe.radio with @tygertyger where musicians have a place to talk about and share their music and I often gatecrash their shows lol!
Anyway, that's all I got for now, hope you're still with me and will catch you in the next one!
Take it easy
Nicky
P.S. Sorry if I've missed names out on my list of absolute legends - please lambast me in the comments below haha! Shout outs also to: