What An Eventful Hive Power-Up Day!

Or I should say, rather, that the last 24 hours have been notably exciting... a tentative rebound before an important hard fork, a #HivePUD and the usual mayhem that comes with the start of any month...
---
So yeah, it's been an interesting ride. It seems #HF25 went off without any serious hitches, so that definitely makes things easier to manage. (Phew!)
But I've also been slowly making my own situation here on #Hive more complicated-- helping my daughter get her third PUD badge and her first Power-Up Helper badge (check out HER POST about our cat if you have time), as well as revamping an online store (pet project) of mine and getting it rolling here on Hive-- so it feels substantial!
The Store? Sure... It's Coming.
Very, very soon too... but I'm doing a slight rebranding, redefining a few things AND putting a special Hive spin on it: products, information and integrating Hive, HBD and HE tokens into my checkout. Lots of Hivetastic things in the works.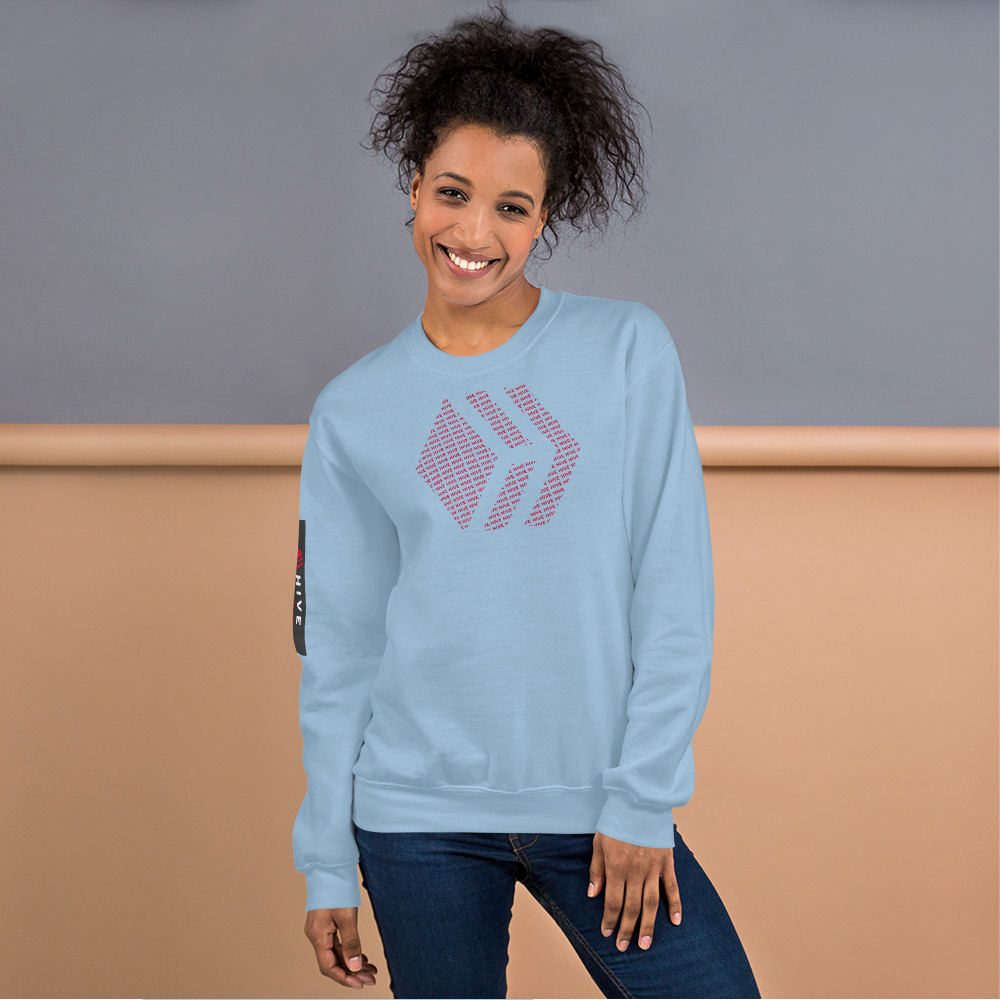 Mmhmm. That's what I'm talking about!
I haven't seen much of a Hivian retail presence within the ecosystem yet, so I figure I can get the ball rolling. The store is called Smart Alec Tees-- aka @smartalectees here on Hive, and @ AssTees on Twitter ("Alec" is a donkey... an ass).
That image above is just a cruel teaser... more details to come as I figure out particulars. Needless to say though: I'm f*cking excited!
So that's something bigger than tiny, but there's one other thing that sets the first day of every month apart (and the reason I'm posting this in the #MusicForLife tribe)...
For those of you who are already playing, you know all about it. Many of us save up a good chunk of our #Starbits so we can try to get the new unique cards in packs. That's what I do, anyway... I usually spend 200,000 Starbits on the first day, and then I'll take various approaches otherwise, depending on what's going on.
(And FTR, I do cash out some of my in-game income when the price is right.)
It usually works out, and I seem to be floating nicely in the 8th to 10th spot on the leaderboard... so life is good! Today's packs didn't blow my skirt up with anything epic or legendary, but I was able to get all the new common #NFTs. No complaints.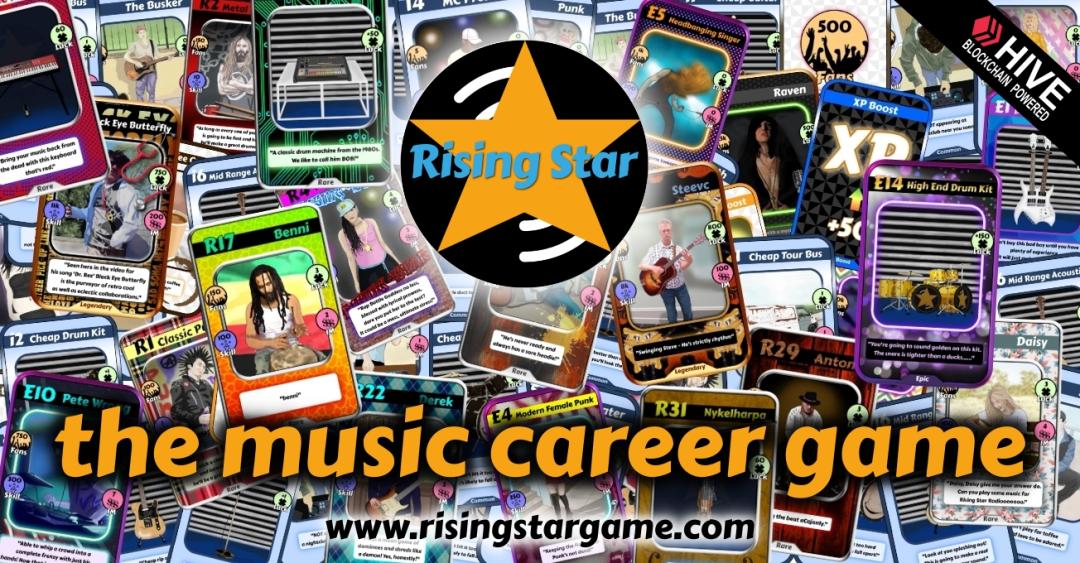 (Banner designed by @NuPulse)
Rising Star... Rising Still Further.
You've probably also noticed @risingstargame keeping quite busy with game updates! The newest element-- Festival World Tour-- hasn't even been released yet, but it sounds like it will fit the bill perfectly. I'm looking forward to it.
I always look forward to these developments, honestly, and to the new cards on the first day of the month... so it's a shame that it gets overshadowed in some ways by Hive Power-Up Day. I could be wrong though.
If you're not already playing Rising Star... you need to get your head checked, and then SIGN UP to get started for free. You'll be surprised how quickly you climb the charts to Rock God status!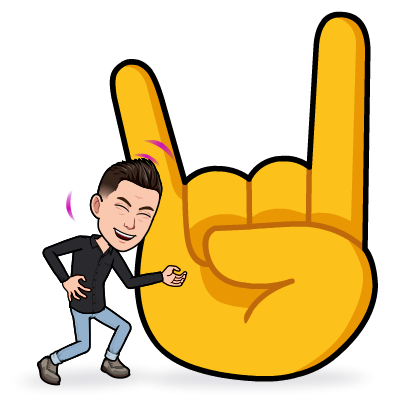 And if you want to learn more about Hive Power-Up Day, you should read a more OFFICIAL POST about it (written by Traci York, the PUD Manager). But the nutshell is just to POWER UP as much Hive as you can, avoid powering down or selling any Hive and then write a post about it-- using the #HivePUD tag. That's it!
---
---
I hope you were able to participate! Let me know in the comments how your own Power-Up Day went, and which new cards you scored in Rising Star. Cheers: to a great month and a long, satisfying summer. These are tall orders right now... but I'm feeling optimistic! Cheers, y'all. :)
---
Posted via MusicForLife.io
---
---