CINETV and VIBES Stacking
Hello everyone , how are you ? I hope everyone gonna have a wonderful all day today.
Thanks to Rising Star NFT game , i start to know about music4life and cinetv . Music4life provide vibes token , while cinetv give cine token. Most of the time i ll use vibes token to buy rising star NFT card.
Recently , music4life has make an improvement to their platform and the time loading become faster and smoother. This change make me realize that vibes and cinetv is more than a token. This is an entertainment that can go long run and have a huge potential of development.
I start to think where am i if this platform and token become a huge hit in future. Am i in or im out. I dont want to become stranger and being out of this community , so i have put a milestone stacking for myself in Vibes and Cinetv.
Current stack :
Vibes : 4.7 Vibes
Cinetv : 164.8 Cine
CINETV VS HIVE MARKETDEPTH
VIBES VS HIVE MARKETDEPTH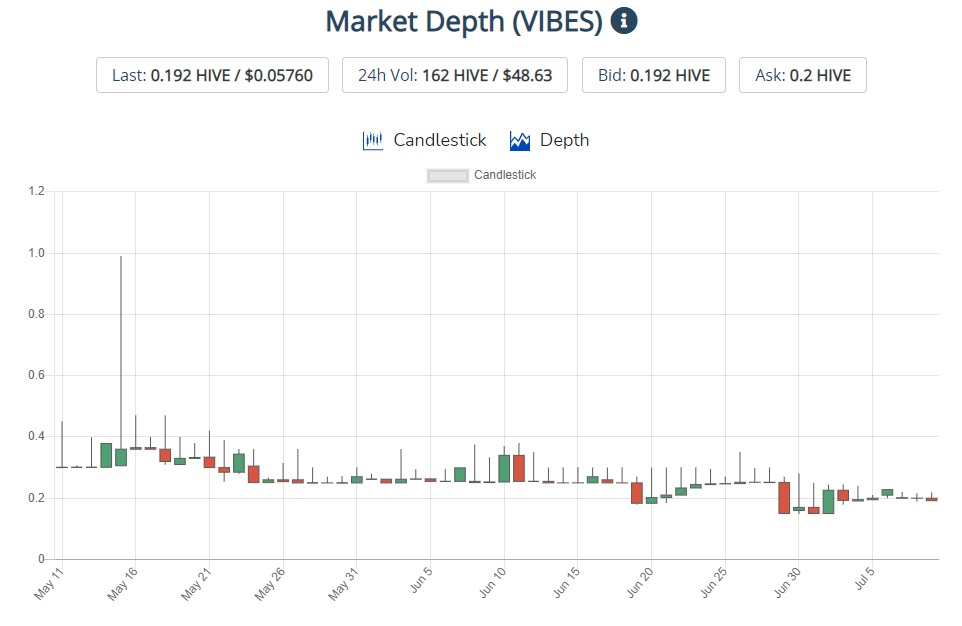 It's just a beginning in my journey to stacking in both token.
---
Posted via MusicForLife.io
---
---