I just finished a 5.785km running that lasted about 0hh:28mm:57ss !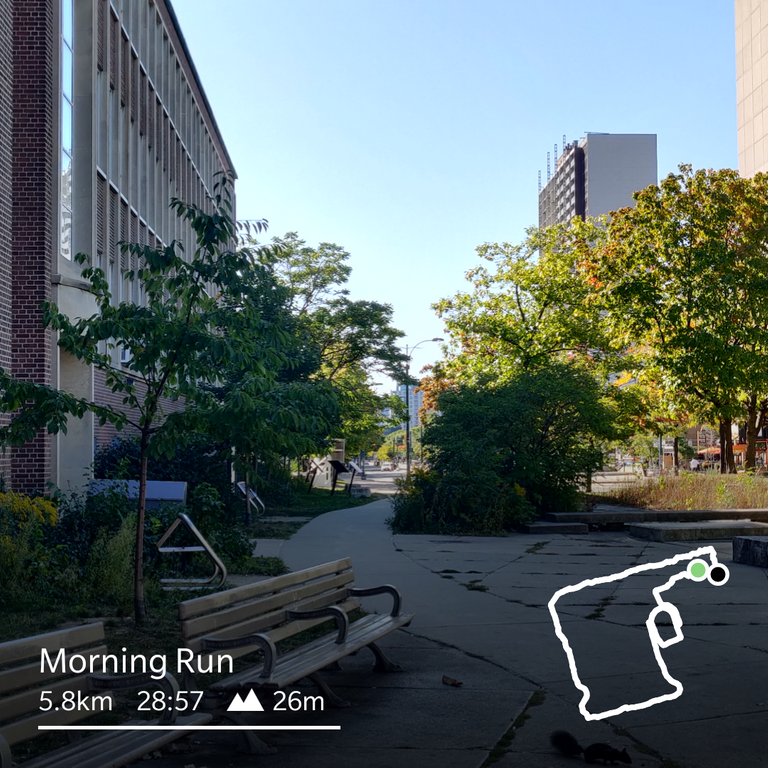 The weather is officially changing to Fall. The Summer 2020 has ended and we can officially declare a sweater weather is back in the city. The wind is milder but chilly, mornings are bit different and you would enjoy a sip of coffee in the morning with piping hot baked good from the timmies. Unless you are home fearing the pandemic, the weather outside has been inviting lately.
I followed the last 5K with another run which I am posting today. The early morning that was not summer was pleasant for runners. The sun was warm. I went to the regular park route, which I do not like anymore. I prefer the track there but it is monotonous to run around the same scenery all the time. I prefer to go to the woods.
The pace was okay. It was not faster than before. I should be varying my running length and intensity a bit. I feel like I am doing the same length and same pace for so long now. Let's see If I can juggle up the distances this month or the next month.
Check out some detailed info at my EXHAUST page
Join me in testing out EXHAUST!