COME AND MAKE MONEY IN SPLINTERLANDS, IT IS THE LAND FULL OF OPPORTUNITIES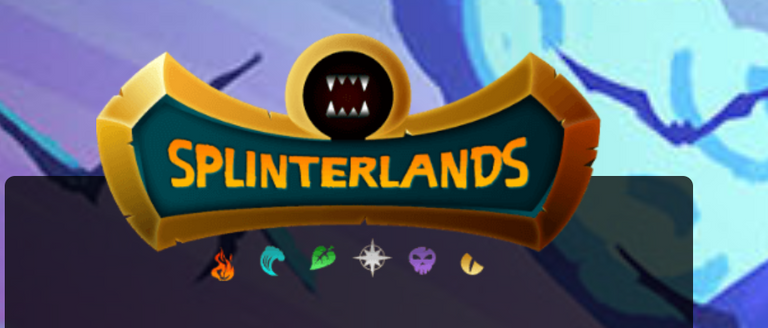 If I may ask why you are working? The majority of people will answer me that to earn a living; to be able to get anything I want. The majority of people are working to be able to cope with life in terms of what you eat, put on, the kind of house you desire, the car you want and the way you want your future to be like.
There was a time in my life when I could not buy a phone for myself, it was really hard for me to get what I wanted, those basic necessities.
After a few years, I realized the information is the one of the keys to every successful man and woman; no one told me about splinterlands when I registered, even my friends did not tell me about the game.
I saw a splinterlands post in one of my friends' social media, and I was very interested in the game because I was just looking for ways to earn a living.
Without wasting time, I registered with $10, and never knew how to play the game. After I registered for the game, I sent a message to my friend that I saw the game on your twitter, and I registered but I don't know how to play the game.
He replied to my message, "that is good but you need to go to @splinterlands blog and read some interesting posts of how to play the game, the game is very easy; just follow the procedure, read those posts, understand the rules and you are good to go. You can also share your battle challenge, the team will upvote once you copy the post link to the battle challenge and social media challenge to another upvote. Make sure your posts are well written, edit them and use splinterlands cards as your pictures. You can check the battle challenge to understand how you will do it".
What a good information, without wasting time; i went to splinterland blog and saw different posts about particular monster for the week, I read more than 7 post and watched more than 2 videos; one of the videos I watch was @clove71, I became so engrossed with her videos and started watching her video, following her in discord. I won the first giveaway from her and she gave me a pack.
After watching those videos and reading those posts, I started playing splinterlands; for a week it was trial and error until I went back, read all the abilities. That was how I knew how to play the game.
In the beginning, my goal was to get more cards and my cards should be at a higher level. I started the journey with that goal; hence I was investing in the game with whatever money I got from payout post and other sources. Though I am still investing because my account is not that big, I am getting money from it.
WHY AM I SAYING THIS?
Today, I am getting passive income through this game. I got the money I used to buy my computer after I sold my first computer from splinterlands. Not that I am boosting, I got more than my monthly salary in splinterlands if I convert my season and daily rewards for a month to DEC.
February this year when I wanted to get electronic gadgets, I knew that my monthly salary could not get me the gadgets. It's going to take me three or four months of my monthly salary to get me such gadgets.
I withdrew money from my splinterlands game and got those gadgets that are worth more than $400.
THE BEGINNING MAY SEEM NOT EASY
Yea, the beginnign may seem not easy but consistency is the key. Many want to start to get profit immediately they start: it is possible if you invest heavily in the game, maybe if you invested thousands of dollars.
But, if you don't have such an amount to invest, you can start from small; get a summoner's spell book and start playing the game.
That was how I started the game and my account is getting bigger and bigger.
THE LAND FULL OF OPPORTUNITIES
Yea, it is a land full of opportunities. There are investors that buy packs and cards at cheap rates, keep them for some time and resell them again; by doing that, they are making a lot of profit.
There are investors who trade on a daily basis with cards and other assets of the game.
I had many players who rented out cards, and got more profits. Hence there is an opportunity for everyone to rent out cards.
There are many ways of making money in splinterlands, until you get inside that is when you will know more of it. Even me are still learning more ways of making money in spinterlands.
Therefore, splinterlands opportunities are open to everyone who is interested.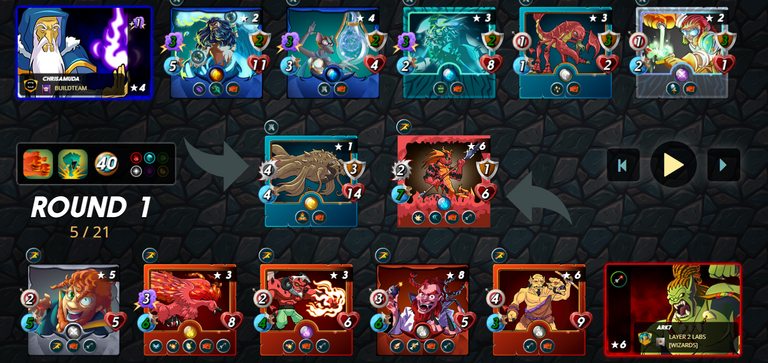 click here to watch one of the battles I played few hours ago. This is how the game is played.
If you want to register for this game, click here
Posted using Neoxian City
---
---