I know that some of you will ask themselves ...
What's the whole catch to play along with your children and create unique toys made from lego?
I can tell you ...
First of all, you are spending the most precious time with them :-) and secondly, you are re-discovering the imagination within'you and your children :-)
I've thought to present you some of our latest creations in matter of lego creativity and here we go ...
The following futuristic machines are from different episodes with our unique Star Wars ideas ...
For instance, the first machine we've bulit was the "Moorish desert machine"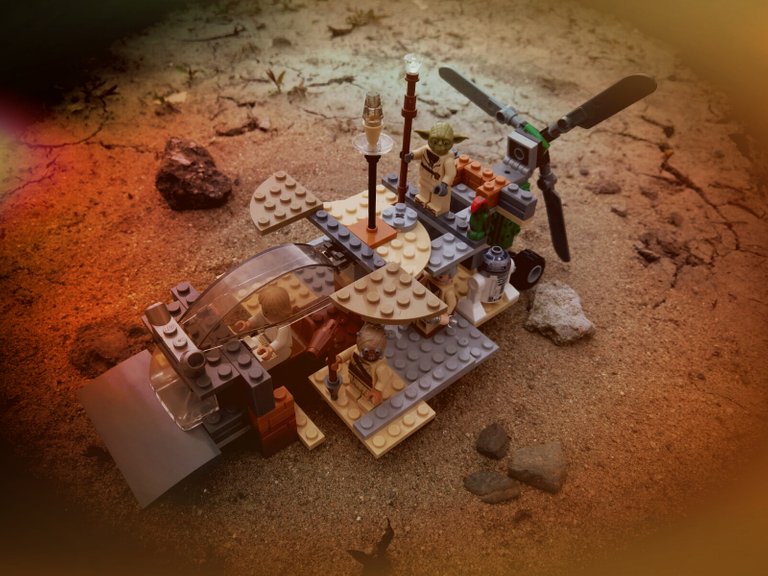 I think it turned out into a very interesting model of a machine that might be a cool desing for our Future ... especially if we would live inside a Desert :-) Its design was a created by Tusken Raider, which is a perfect "Touareg of the Desert" ...
The superb team which consists in Jedi Yoda, Obi Wan Kenobi, Tusken Raider, Luke Skywalker and D2-R2 is the perfect example of comrades that would truly serve each other and would be together in every situation ...
The second machine was quite a challenge ...
Its name is "Moorish Megalodon" ...
It's an impressive and much complex machine, which has the ability of flying as well.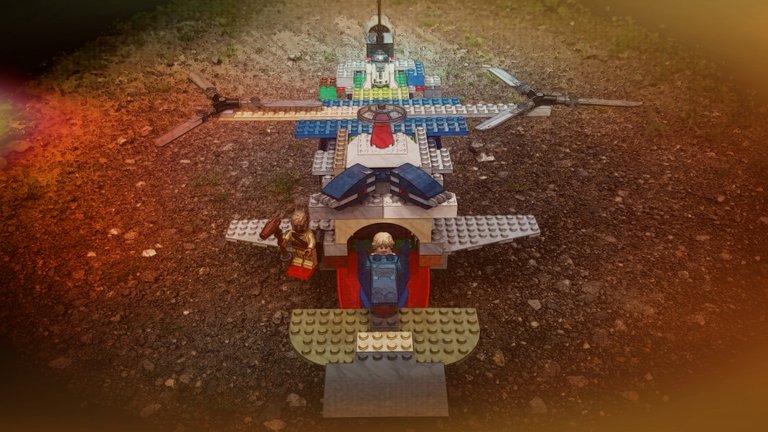 This one was a concept of Obi Wan Kenobi, who wanted to build something with the ability to fly over the Moorish Desert from the famous Marsoom planet ...
I think he came up with a very unique machine for their team.
The third one was a spaceship, designed created by Jedi Yoda, with the possibility of using the teleportation through the power of the Kyanite crystal and also to use the energy and speed for its engine, using this powerful crystal ...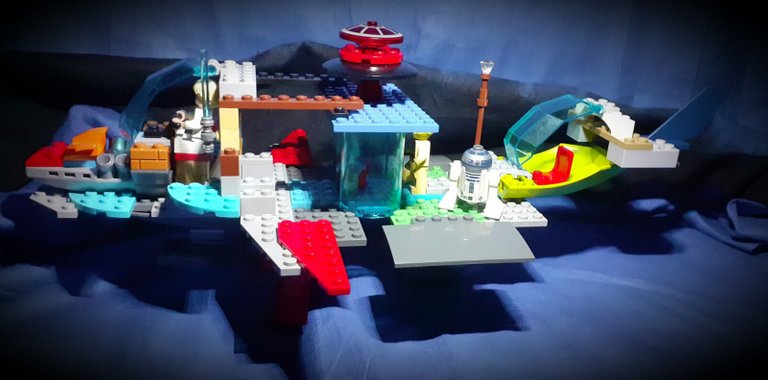 This was the chamber where, through the power of the kyanite crystal you could teleport anything ...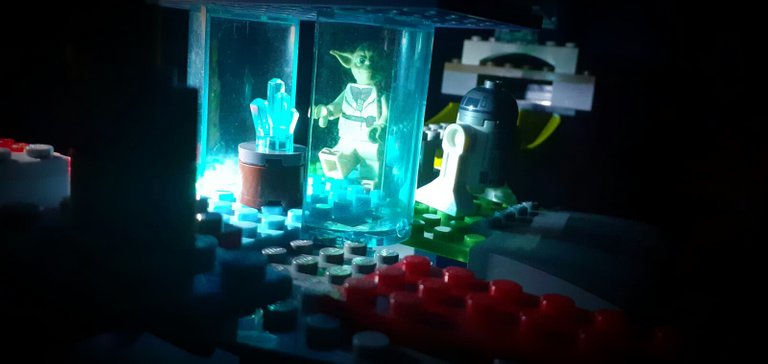 I think this kind of episodes, based on the old series of Star Wars, will predict somehow the Future and in a not so distant Time frame we'll might have the chance to see some of these unique designs for spaceships :-)
I think that only the Time will tell and show use these new formats of spaceships, new tribes within the heart of the encrypted Moorish desert and different races within futuristic societies, which will might live inside of metropolises that will host billions of entities ...
Hope you'll have a blessed day, no matter if you're living inside a desert or a metropole or a small village ... because, NOW, we will step through a Portal of Time and we will travel to a futuristic China ... somewhere arround 2033 :-))
Maybe some of you have hear this kind of stories only from the chinese folklore ... even if i think that the authenticity of my story is strictly a unique composition and a fiction in the same time :-)
The story starts somewhere in the near Future of 2033 :-) in Chinatown of the most futuristic city ... which was New-York ...
Imagine that in agitated periods of our future, and, in a city like that New-York of 2033, there was a secret group of monks, under the name of ChopChopSquash Dinasty ...
They've had their own Secret Order and the master who initiated that Order, was SkeleungtianJutsu :-)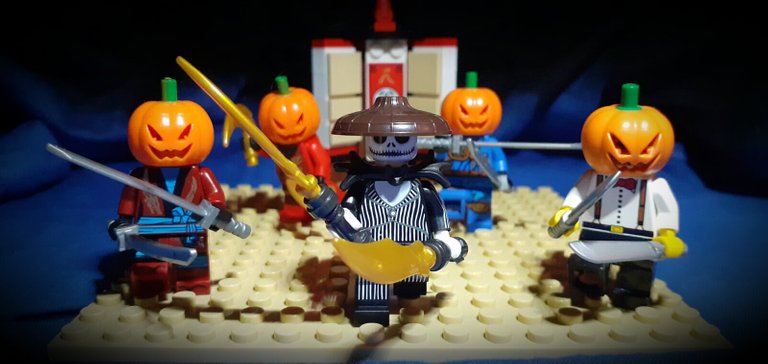 They were living in a secret place inside Chinatown and they were practicing daily, inside their wing-chun training room. No one knew where to find them but they knew when people need them for help ...
Master SkelleungtianJutsu mastered not only the art of swords, but also wing-chun and ninjutsu styles ...
He was practicing daily even on the "mu ren zhuang" ...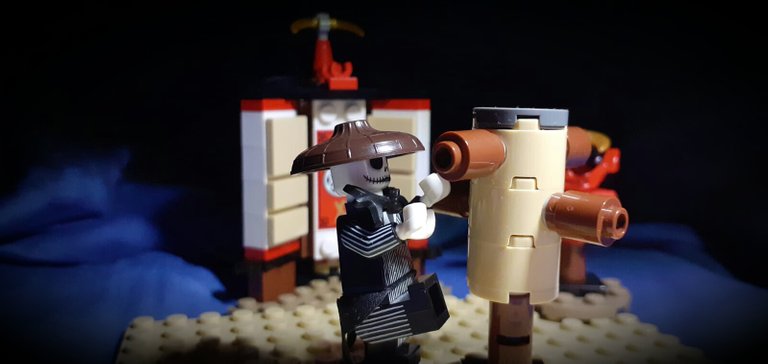 He was practicing the art of tiger grip in this period and was developing new styles of defense in matter of sword techniques ...
He could fight very easily with more than one opponent and this style of practicing was very helpful for all the ChopChopSquash brothers, which were the monks inside the Order ...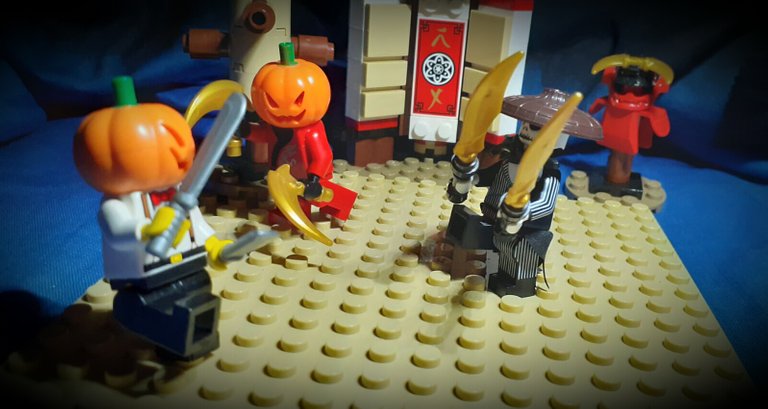 To develop styles of defense with swords against the famous kusarigama ( a ninja sickle) was quite a challenge for them ...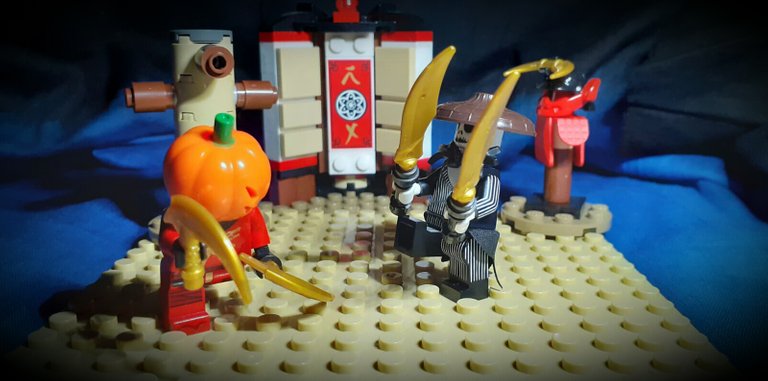 He had inside his team a very skilled monk who could master very well the art of kusarigama ...
He was practicing alone for hours and was very natural in his techniques ...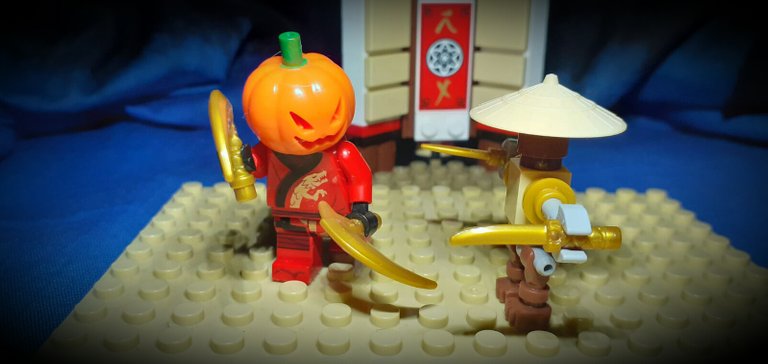 Master SkelleungtianJutsu was also testing new strategies for the fights between swords and machete
He was always practicing with master Chen Teung and were both testing new moves for the defense and attack strategies ...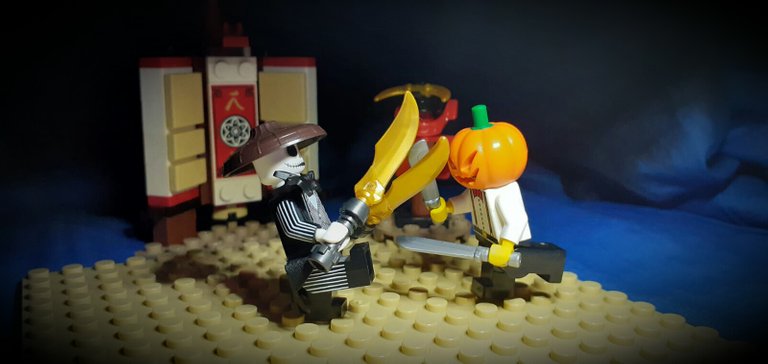 Another exercise he used to develop the defense and attack strategies as well, was against the famous ninjato swords, also known as the famous shinobigatana ...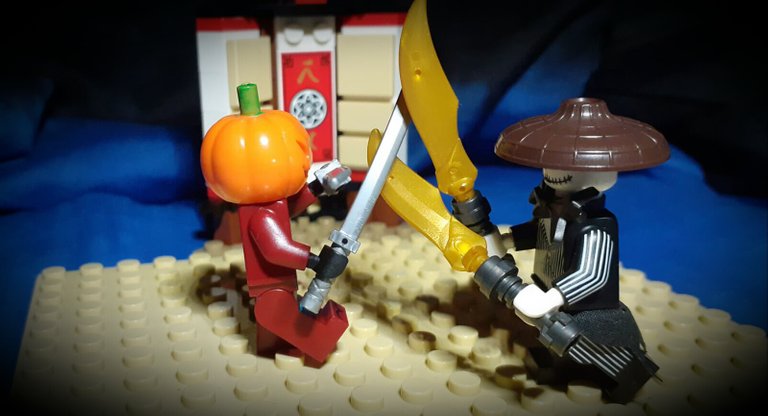 They were a true Dinasty of monks under a Secret Order and they acted in the service of the good and to serve the society in critical situations in their daily lives ...
Would you imagine such a Dinasty in our Future? Maybe the year 2033 will be interesting :-) Already the Times are changing and are interesting enough ...
Regards dear people ... I do hope you've enjoyed our story and our photos :-)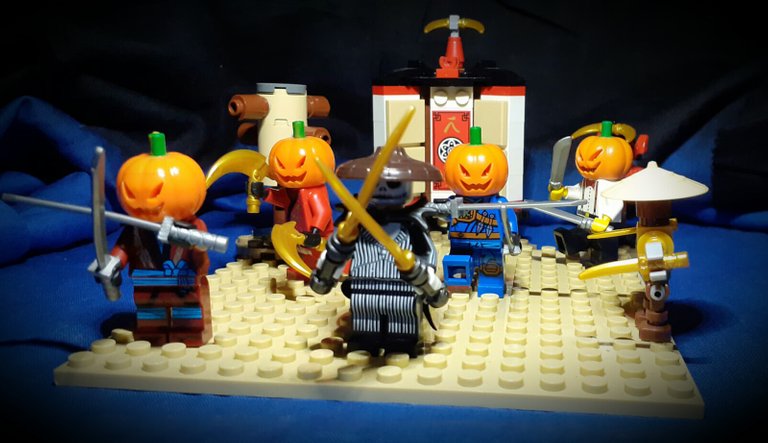 Posted via neoxian.city | The City of Neoxian