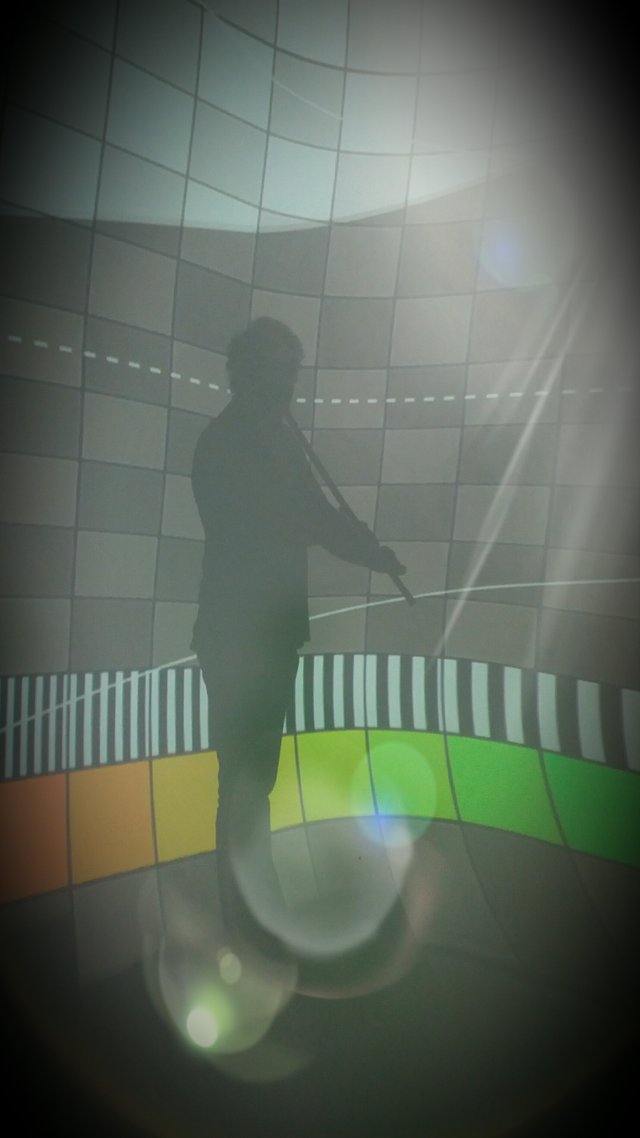 My shadow ... playing on turkish ney ...
Soundcheck ... first destination ... sounds like Star Trek episode for most of the musicians ... AND everything starts with a "spaghetti bolognese" recipe made with cables :-))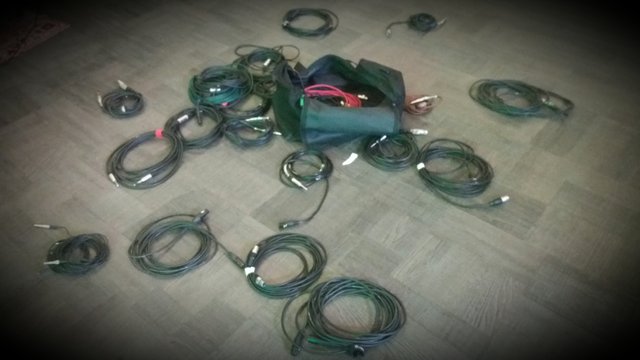 The groove must be established by a very cool and futuristic drum set which has some insertions of electronic devices and effects processors ...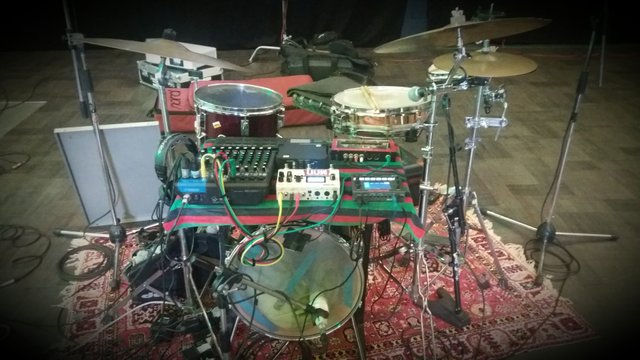 While tonight from 10 pm i'll perform with this awesome ensemble lead by Mircea Ardeleanu Jr. i've thought to share a small glimpse of our music and whoever will be interested to watch/listen our concert tomorrow night, feel free and follow our page on facebook and there you'll have all the details from that live streamed event ...
The band members are:
Maria Hojda / voice
Florin Gruia / violin
Szekeres Ferencz / drums
Marcelle Poaty-Souami / clape
Mircea Ardeleanu Jr. / bansuri, bass, voice
Lucian Nagy - bulgarian kaval
Mihai Neagoe / sound engineer
Facebook: https://www.facebook.com/pamantensemble/
Enjoy the music ...
Here you can find one of our videos and we'll appreciate your support through simply watching/listening our music and just #upvote
https://3speak.online/watch?v=luciannagy/rafmwuwl
Also for those who would like to offer #tron for our music, you can do it here:
https://vibravid.io/guest/watch/5e6182307a78f8cee49438ff
Much appreciated
Regards
https://luciannagy.com/?page_id=513
Posted via neoxian.city | The City of Neoxian