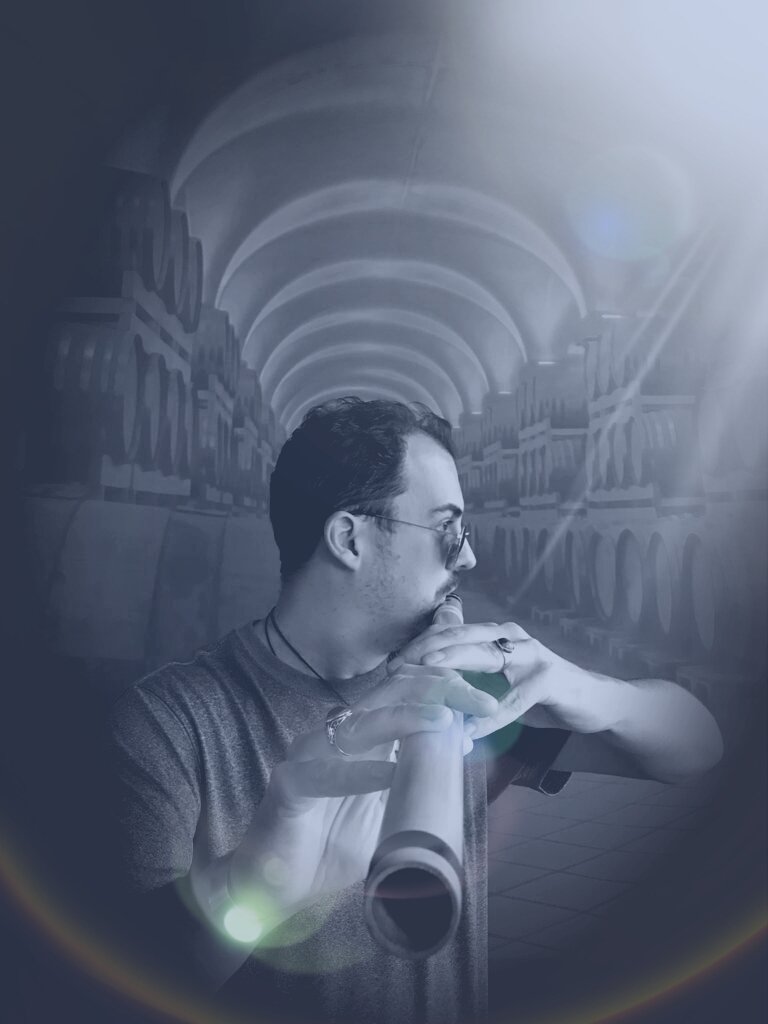 Today i was very happy to hear that @musicoin is back in bussiness and the swap to the new ERC-20 token will take place soon ...
Here are some of my MC pages:
https://musicoin.org/artist/0xd65e91f0336d0da7eff433be621bd6cd1fcfaa65
https://musicoin.org/artist/0x52d244ce64e458b3ed0775603e582b19ff644feb
https://musicoin.org/artist/0xdbfe1e2defc078d719da889ae8e2f2f5a8bfb49f
I'm looking forward to see the new improvements and the new protocol under wich this awesome blockchain will function.
I do hope that in the near Future, everyone will enjoy the music on apps like #musicoin
Meanwhile, i know, it's hard sometimes to see , IF yu, as an artist will be able to reach some bread crumbs from platforms like #spotify ... where as i can see it's very hard to achieve at least 100000 playings ... or at least 1000 playings per one of your composition.
A world bombarded with such an amount of info, which more than 80 % most of the time, has no substance ... therefore, people are in a lethargic mood of supreme confusion ...
Anyway, i am an artist, and i like to provide to you dear listeners, mostly all of the platforms that can offer good quality service in matter of music ...
I know, some of you maybe are still using #spotify ...
Therefore, you can find my music there too ...
https://open.spotify.com/artist/3QvHYClgWdIJnF0qXucP6A?si=s6moMFKjQmmxHEok5FUAuw
As a form of art, for me and my children, is also the lego world ...
An awesome and creative world not only for the children but as well for the adults ...
Brick by brick, everything take shapes in time ... therefore, the patience is a key factor inside any form of art, in our case being music and lego ...
Like in the case of the big buildings from the Renaissance Era, a building process took time, to get to a result like this one for instance ...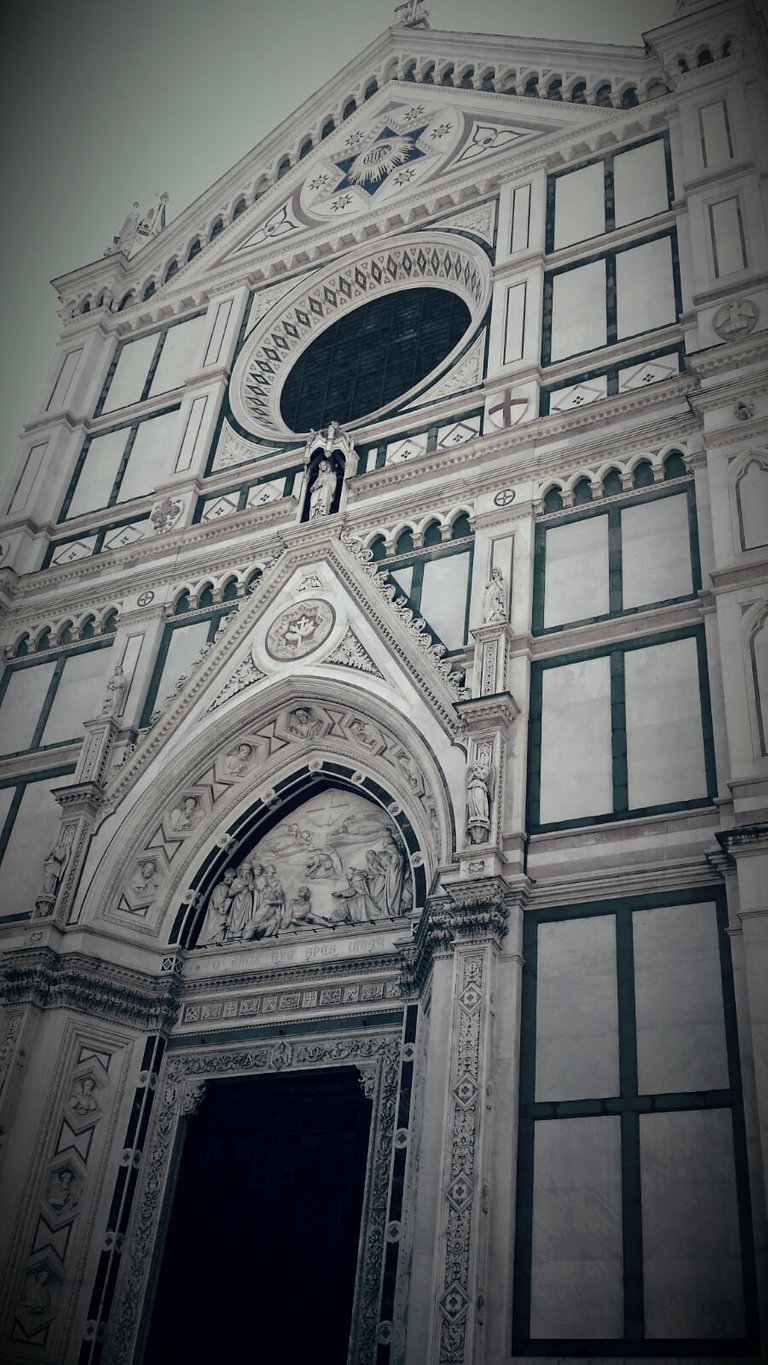 We are just simply creative souls, travelling through space and time, trying to achieve the illumination through art ...
Like my buddies here, Jedi Yoda and Ali'ah Tusken Raider, on each of their journeys ... So shall we create our lives, like true spiritual journeys inside a sacred Matrix ...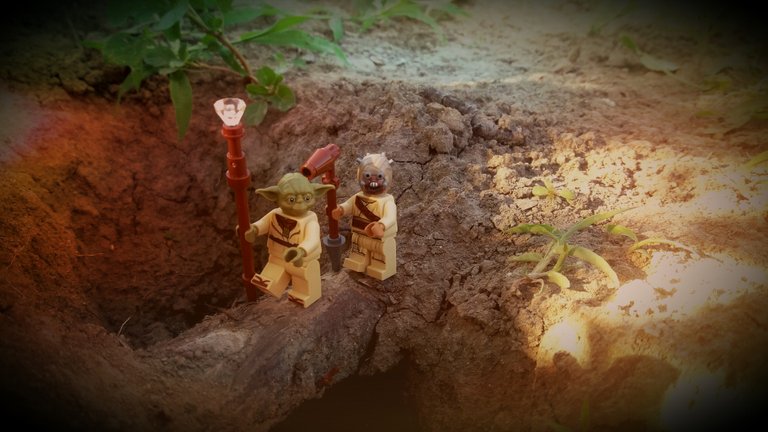 Day by day we are creating from simply playing with the awesome characters of those famous movies from our childhood ... like Star Wars or Harry Potter ...
The other days, we've started a new journey inside our original Star Wars stories ...
For instance, today, we've created an awesome desert village inside of our Tatooine planet ... An inner village that came to live after we've built those two small huts, that are somehow suiting to our lego characters and to our magical story ...
We've decided that even the photos must be taken with a little impressionism patina ...
We do believe that our work was not in vain ...
Therefore, let's start with our magical story ...
Everything starts in one night, under the sky of the desert of Tatooine planet with Jedi Yoda and Chewbacca, waiting for their brother, Ali'ah Tusken Raider to arrive, after a long journey of recognition of their new zone, hoping that he will meet his old friend ...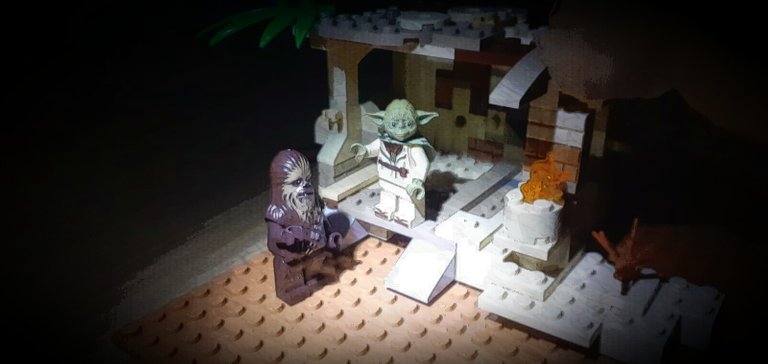 Jedi Yoda and Chewbacca were not alone as well, near by was staying and guarding their both huts, the famous and vigilant entity ... the famous Jawa ...
He was like a little brother for them as well ...
He could stay in his little hut for hours, both of their huts, having an awesome architecture for that desert of Tatooine. They've covered their huts with a brown-vanilla material that kept their climate very cool, especially for a desert environment which had on a daily basis, the temperature of more than 45 celsius degrees ...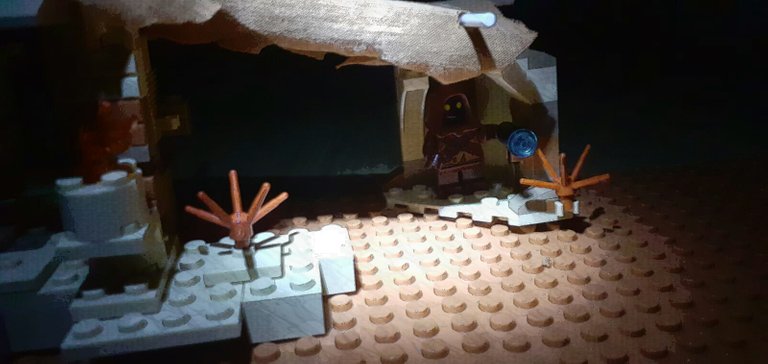 You could only his eyes during the nights in the desert and he had perfect senses for every noize, energy or any other things that were trying to approach their zone.
After quite a while, suddenly, Jawa felt that something is getting near to their huts, and, he knew that is Ali'ah and his bantha.
Somehow, everyone were surprised when Jedi Yoda, Chewbacca and Jawa saw that Ali'ah met one of their old friend, SandolOrion ... which was a very skilled sand trooper ...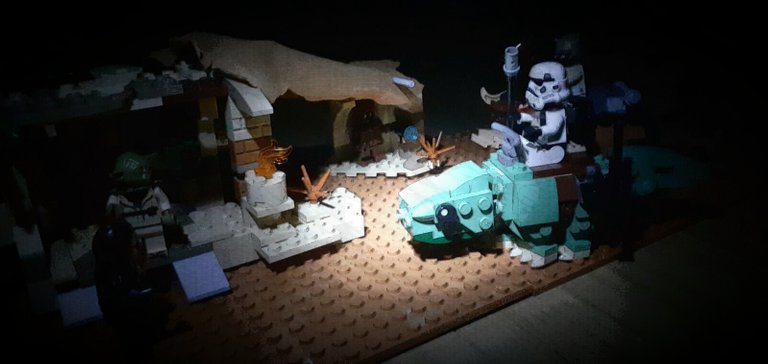 They were very happy to see him being together with them, after such a long time ...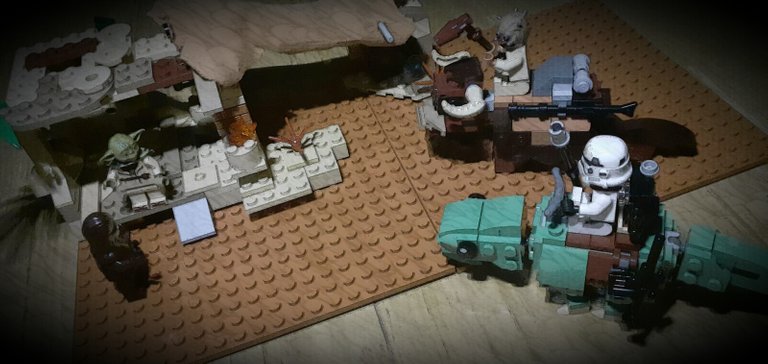 Ali'ah and SandolOrion were happy as well and after 3 hours of riding through the desert they've very exausted and wanted to feel the sand under their feet ... so therefore, they dismounted immediately ...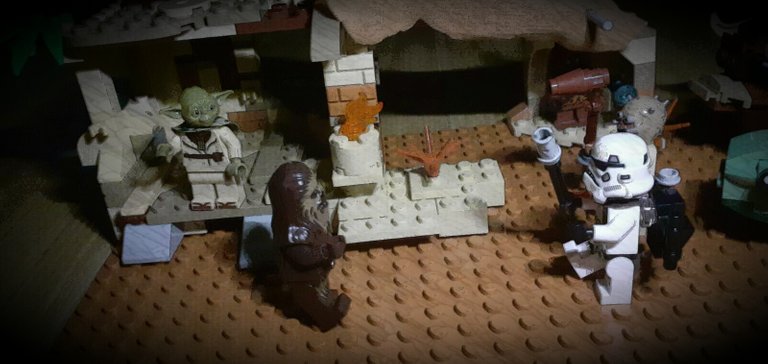 Maybe, some of you will ask ... "what kind of reptiles are those animals which are ridde by the SandolOrion trooper?"
They are dewbacks and these were lizards that were native to the desert of Tatooine desert and they were able to withstand the heat of the world's binary suns, as well as the dust that caused mechanical breakdowns inside of those high-tech conveyances ...
In such an environment like on Tatooine planet, and especially in the desert area, these kind of animals were the best friends of the desert tribes ...
I guess that both, Ali'ah tusken raider and SandolOrion trooper knew that the bantha and the dewback were the best animals for the desert.
After such a meeting, everyone was happy and they were celebrating under the sky that was lighting the whole desert of Tatooine with its amazing stars ... and never to forget ... the both Moons ...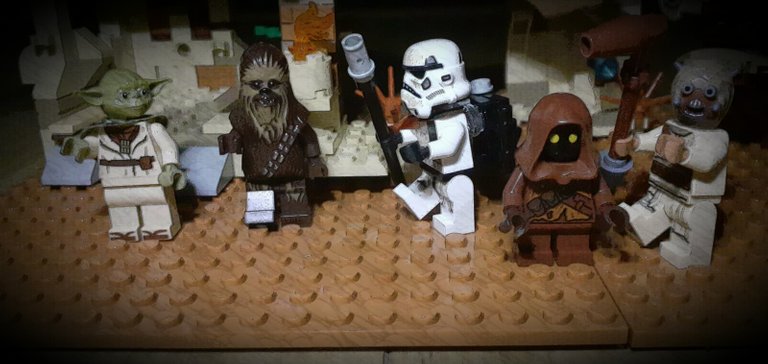 Hope you've enjoyed our new story.
Soon, new interesting stories will arrive ...
Hope you'll stay tuned, people of this awesome planet.
Regards
Posted via neoxian.city | The City of Neoxian