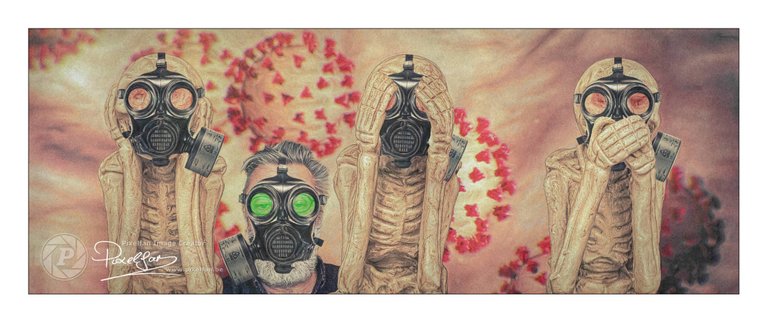 I heard on the news today that in the past week we have recorded an increase in covid19 infections of ... 86% compared to the week before.
Our government is not talking about a new lockdown at the moment, they are doing everything they can to keep the people at work and the children to go to school...
But ... I have little faith in it anyway ...
Although I am mainly indoors to study and I do not go out often, I have decided to take my precautions!
It was well stored in the basement, I had to look for a while, but I found it! My trusty mask.
And as you can see, my loyal friends have followed my example ... After all, they are always close to me so they have to. Plus, if they don't put on their mask, they'll fly back into the drawer!
And don't tell me they don't need it. Nobody knows what that virus is capable of ... just ask Trump 😉😁
---
You liked this post?
Right you are 😉
Just follow me here to make sure you don't miss any new work. As you can see below, you will be in good company... my 3 skinny friends are waiting for you 😉


BTW: I will not ask you to upvote my posts… deep down inside you know you have to 😉
Curious to see my other work?
Although I spend most of my time here, you can also find me in other places… just take your pick…