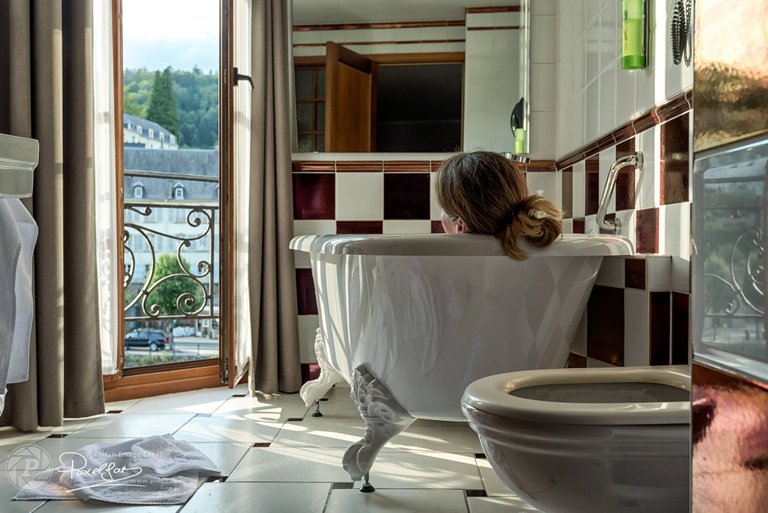 I'm usually not an instagram type of photographer... Don't get me wrong, I have an instagram account, but I don't post often and surely not the typical instagram-style of photos...
But this time I had to. Yesterday I posted the view I had from my hotel room... and this is my wife who tricked me in taking a pure instagram-style photo of her view from the bathroom...
Well, at least I learned something, how to be a instagrapher!
Maybe, just maybe...I could actually post this on instagram...
Or wait...no, not yet, it's far too sharp right now. I need some filters like...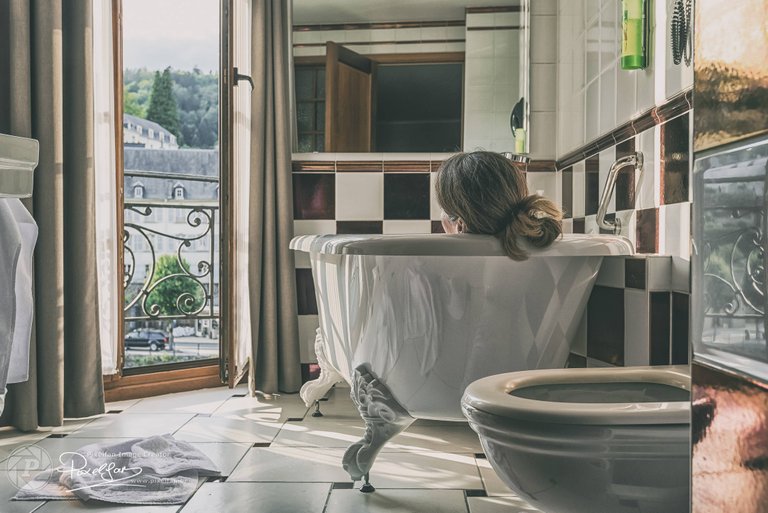 There you have it. An artsy dreamy instapic... now all I have to do is post it, get thousands of new followers and... lots of money from the hotel-owner 😉
---
You liked this post?
Right you are 😉
Just follow me here to make sure you don't miss any new work. As you can see below, you will be in good company... my 3 skinny friends are waiting for you 😉


BTW: I will not ask you to upvote my posts… deep down inside you know you have to 😉
Curious to see my other work?
Although I spend most of my time here, you can also find me in other places… just take your pick…