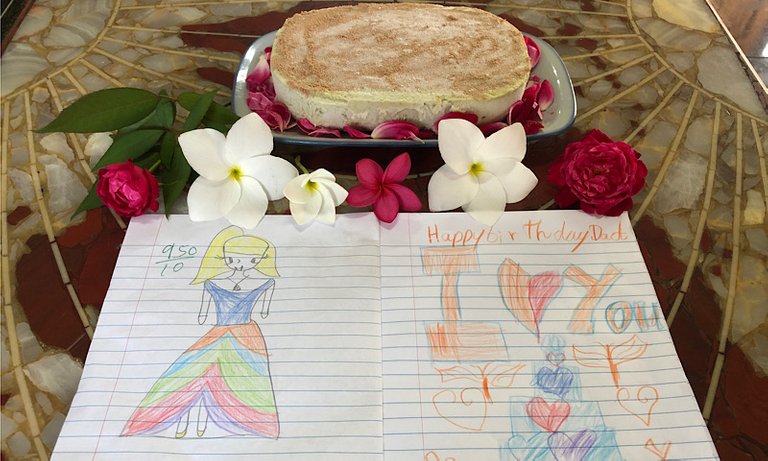 Hi all dear in Hive. Today I am very happy because very special day of @justinparke.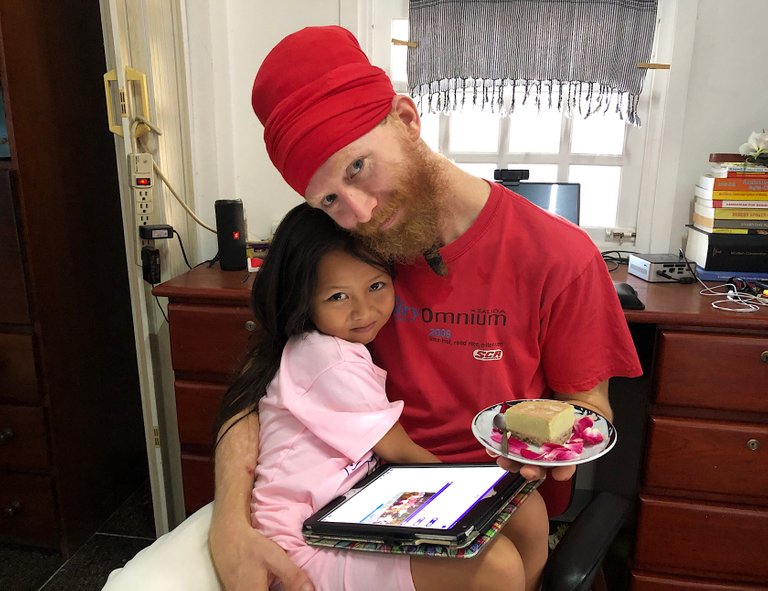 I am made a small avocado cake for him. I want to make big cake but I don't have everything I need.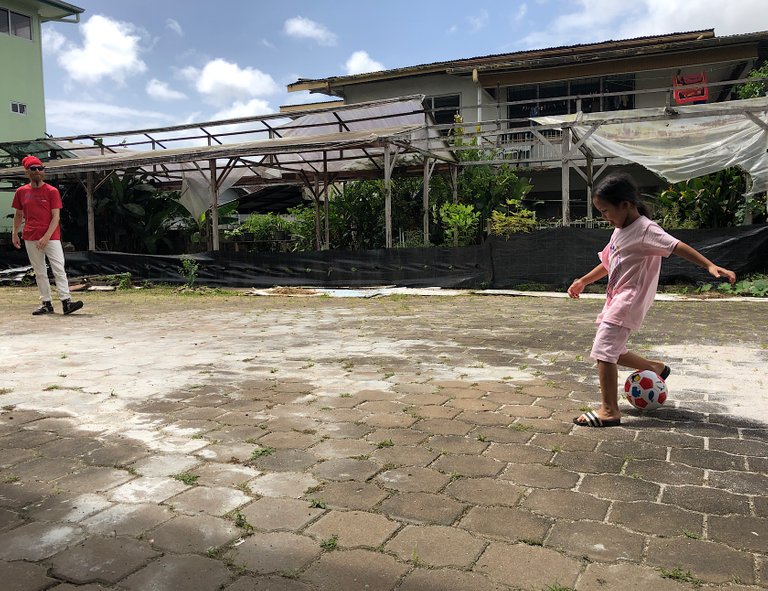 He teaching his daughter play ball today. Them very happy made me happy also.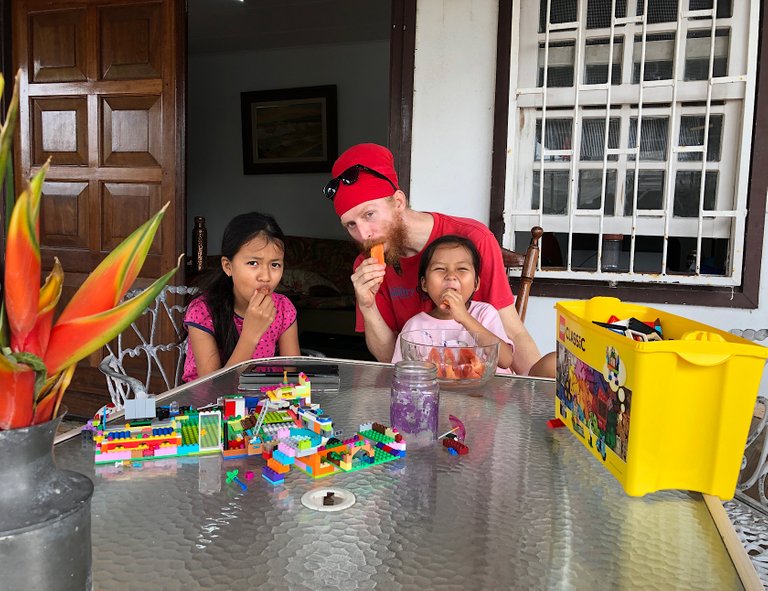 We eat red papaya today.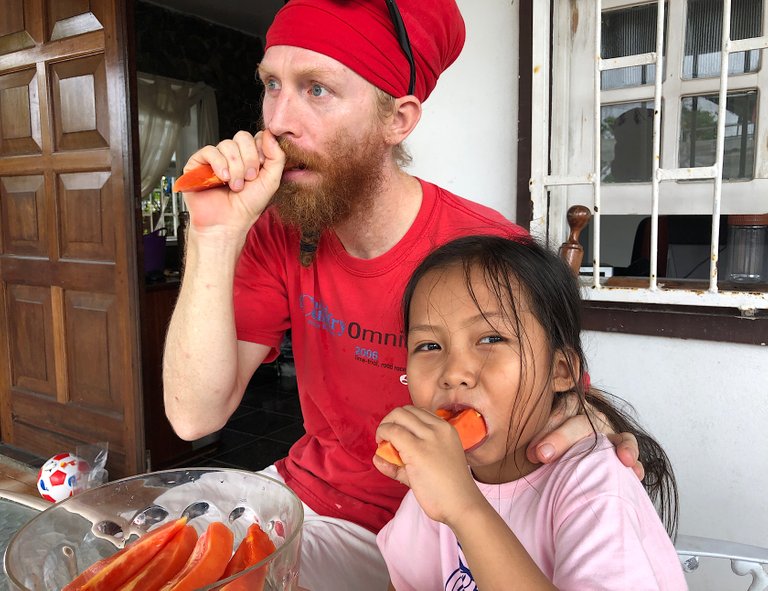 Red papaya very sweet, and silly husband eat like crazy.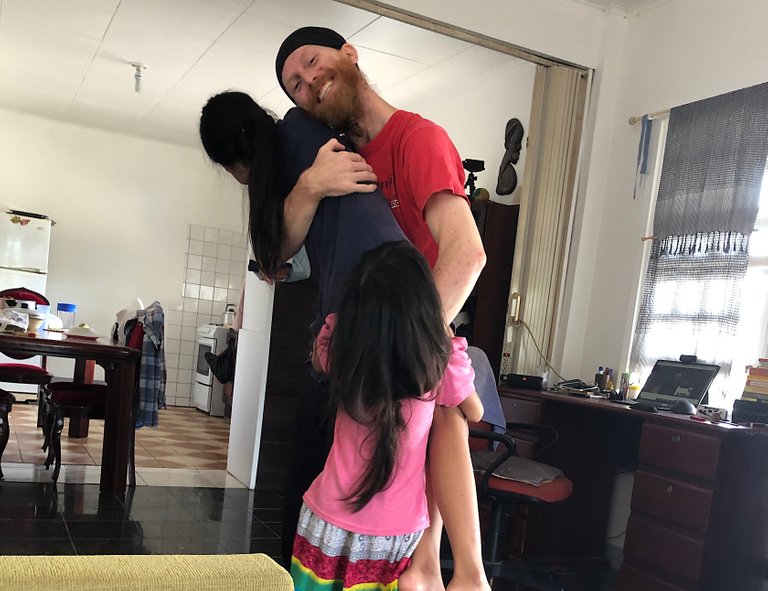 He always makes our very smile.😊😃😂🤗😍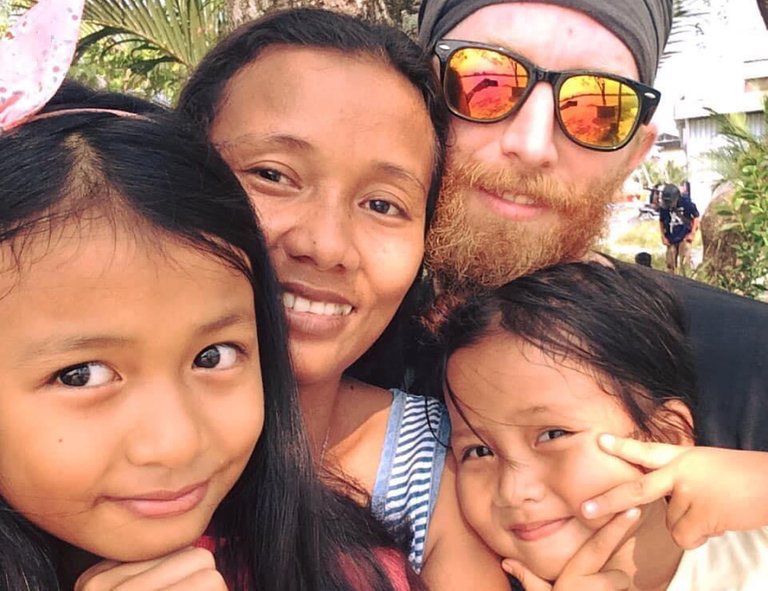 My family selfie 🤳 in love 💕💕👨‍👩‍👧‍👧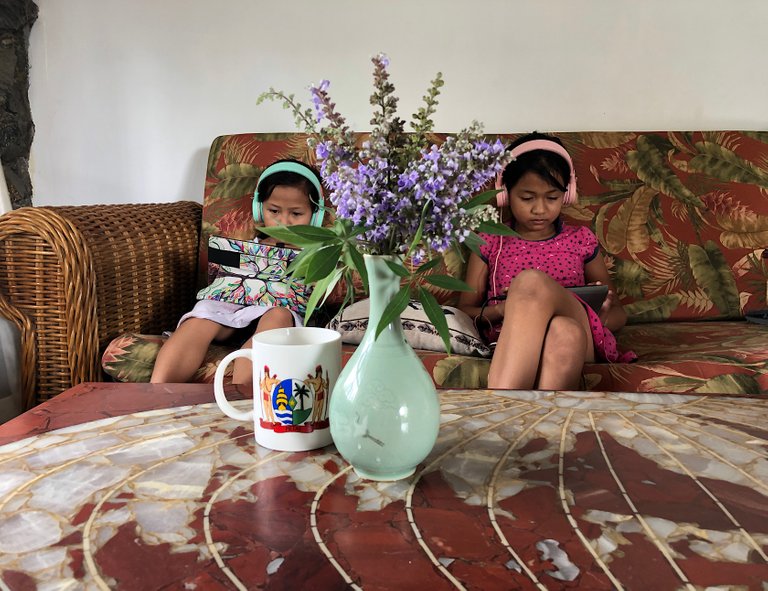 My two daughters study at home.
This month is also the fourth year we in love. This four years ago but our love more every day.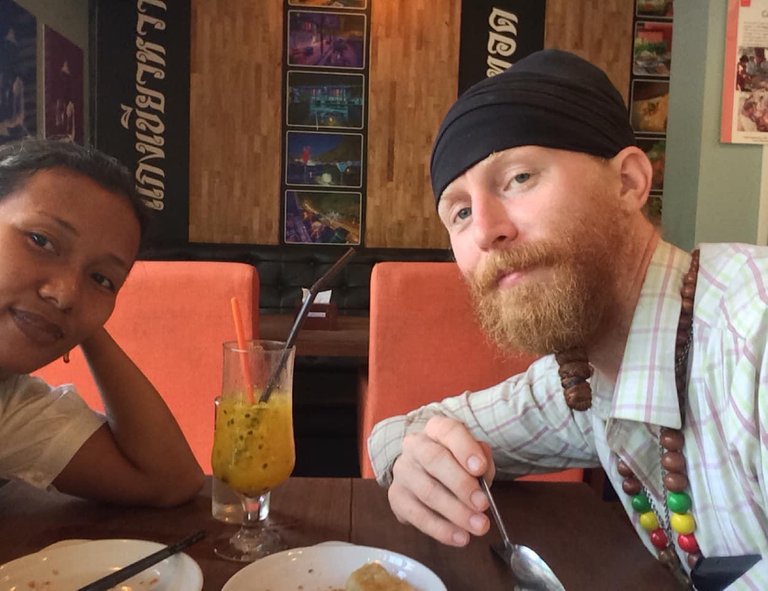 This is a picture of our countdown in Cambodia 2018 to 2019.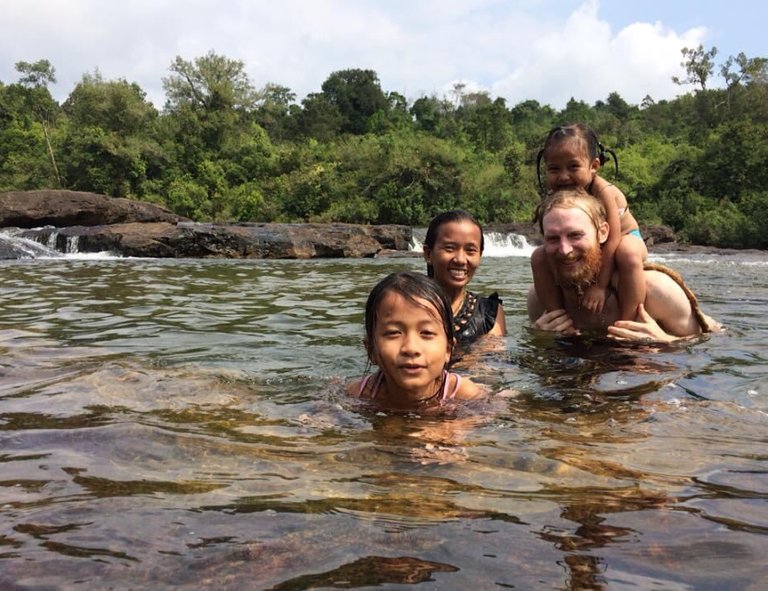 This is pictures of waterfalls in Tatai in Cambodia.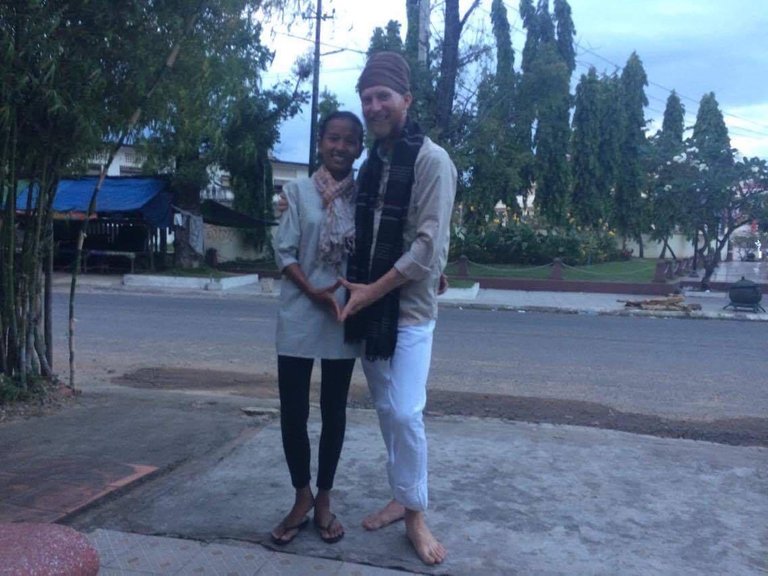 This is picture of countdown in Kampot city 2017 to 2018.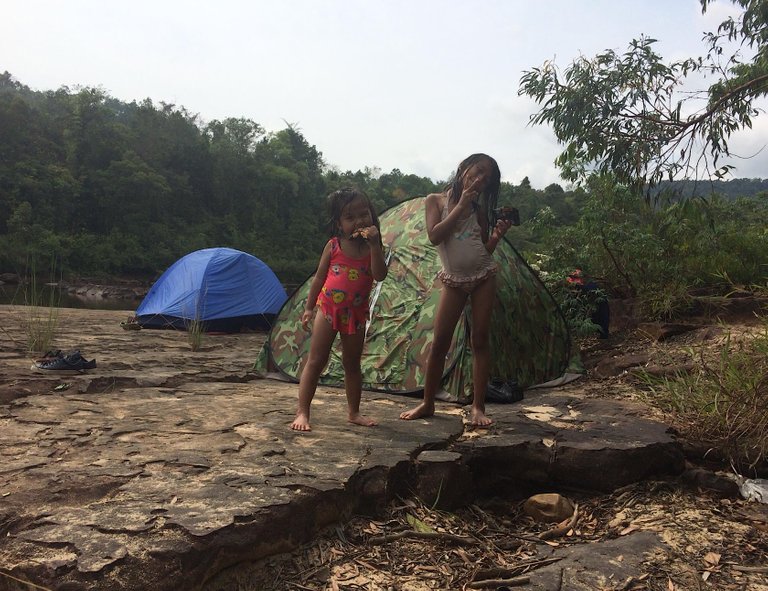 This picture my family sleep at the waterfalls for three night. We are very happy.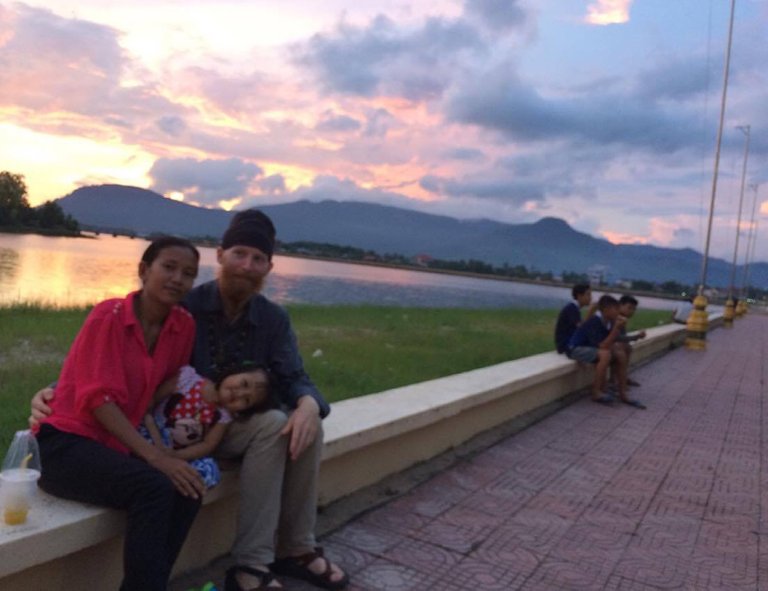 This is picture riverside in Kampot City.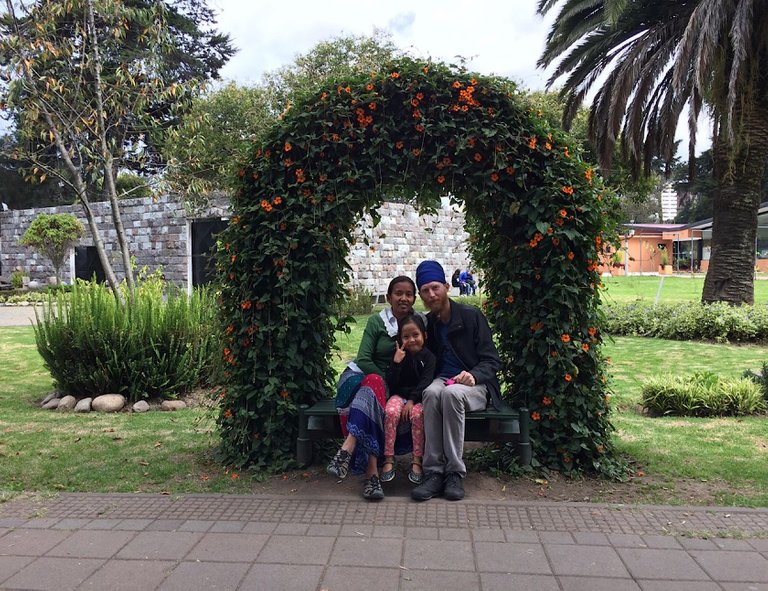 The picture in the park Ecuador.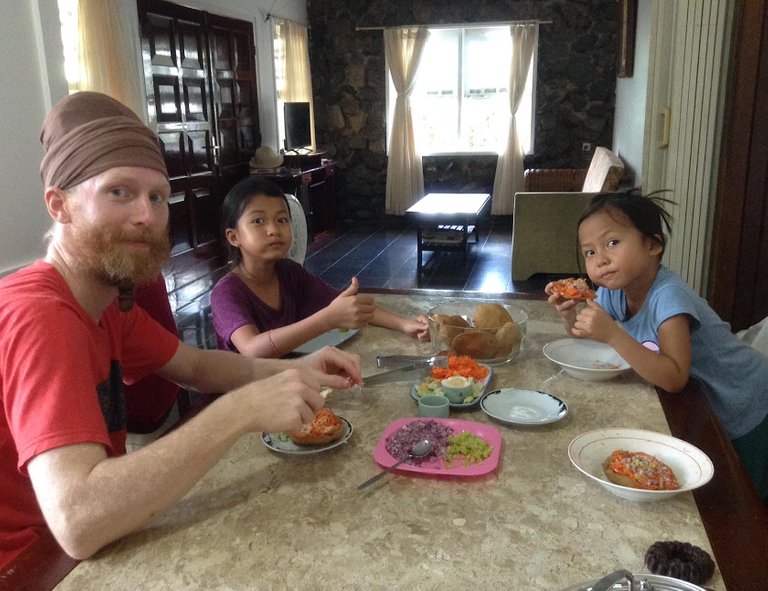 My family eat puri pizza. My husband made it.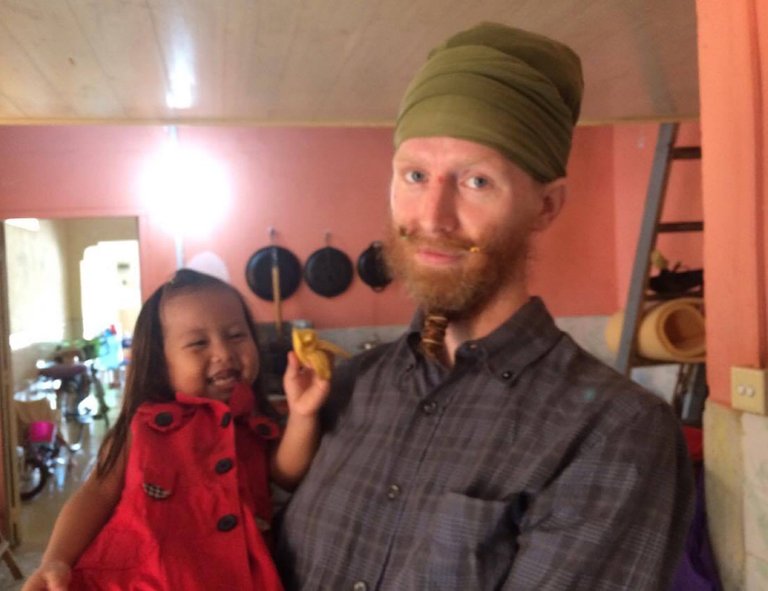 The picture my little daughter made his mustache.😂 I love this very funny.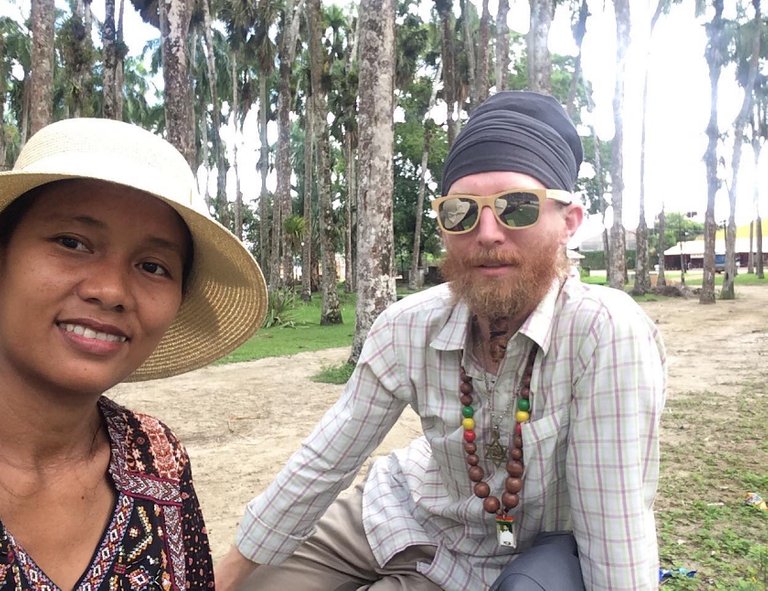 The picture in the park of Suriname.
The picture in the zoo Paramaribo.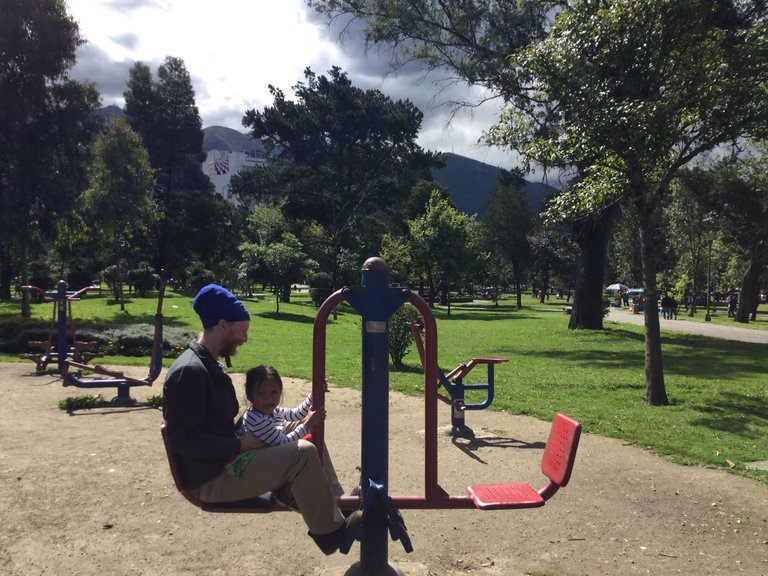 The picture in the park Ecuador. Really beautiful.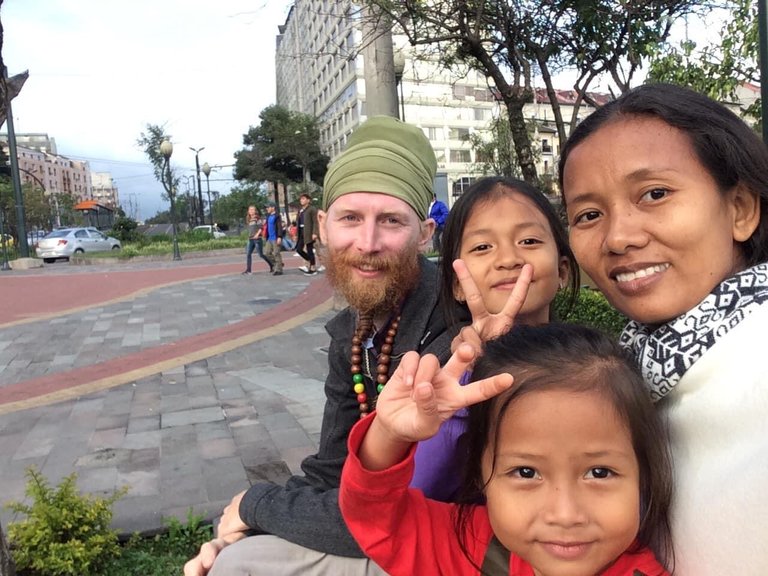 The picture my family in around Ecuador.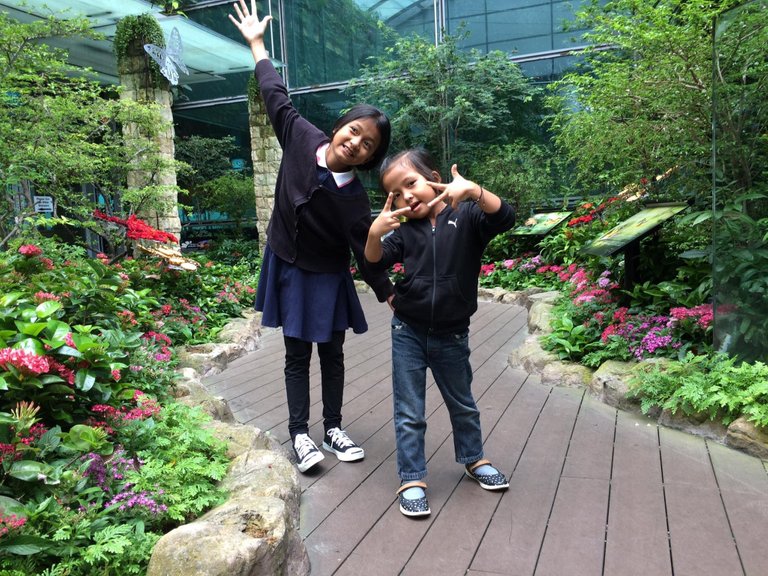 My two daughters in Singapore.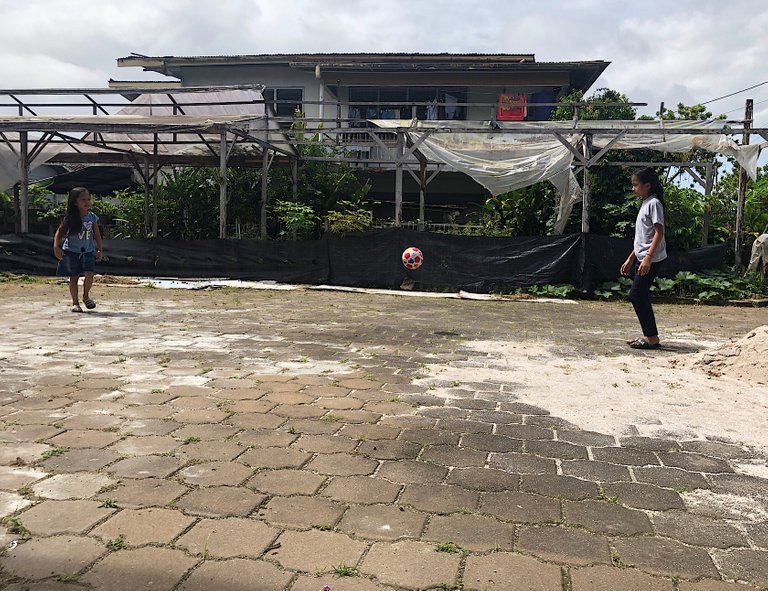 This picture in yesterday, my two daughters play ball. I thinking I lucky to have two daughters if I have one daughter she is very alone.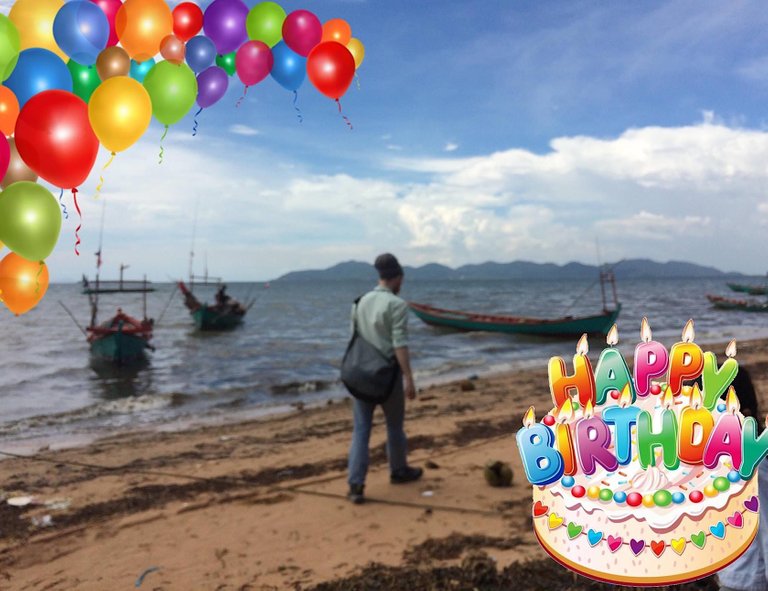 Happy birthday to my King. I love everything you have. You are very good man. Thank you very much always take care of me and our daughters. 💕💕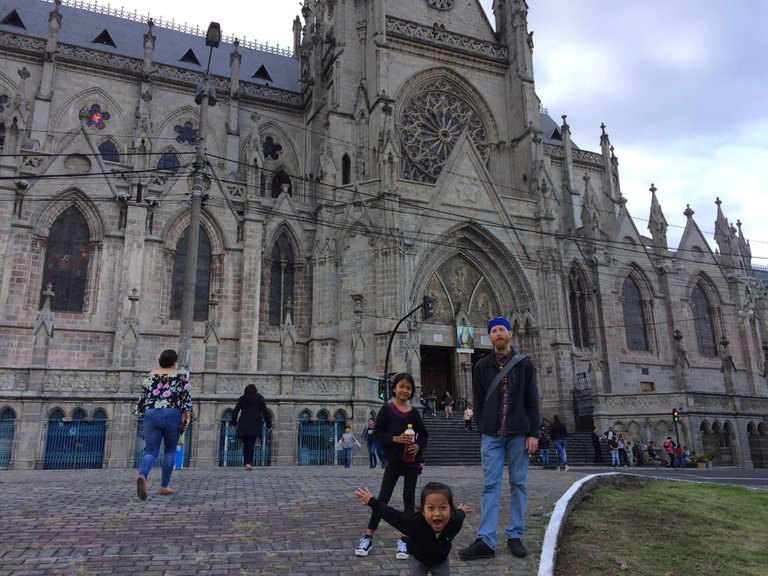 I want to make you and our family smile every day. We love you very much. 👩‍👧‍👧💋 💋💋🤗 Wish you all the best and our dream come true.
---
🙏 THANKS FOR READING 🙏
If you enjoyed this post, please upvote and reblog.
---
WE PROUDLY SUPPORT

Posted via neoxian.city | The City of Neoxian