Heya warrior's wassup
First of all, I would like to congratulate all the Neoxian team. What a great win many many congratulations to all the Neoxian warrior's.
---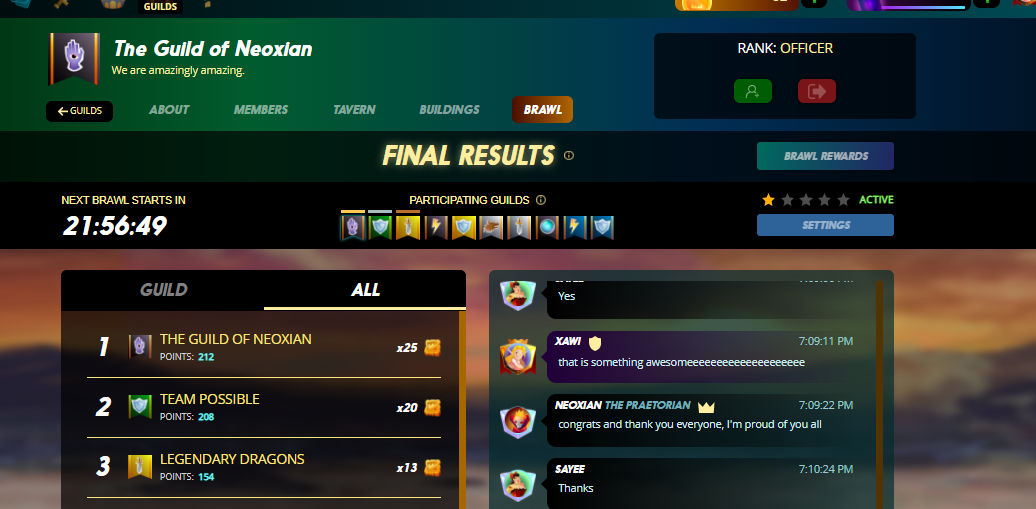 ---
What is most exciting about it? Well we won the first-ever brawl and we created the history and that's is the most special thing about it. The second most special thing about this brawl is Neo sir (Guild owner)participated in the brawl and he was undefeated. He won all of his battles. And when your guild owner shows interest then it boosts up the morale of the players.
I picked gold foil bronze fray and I was playing with zawarrior. While entering battles I realised I lack some cards. But it was too late to buy them. After entering battles I went to purchase these two epics.
---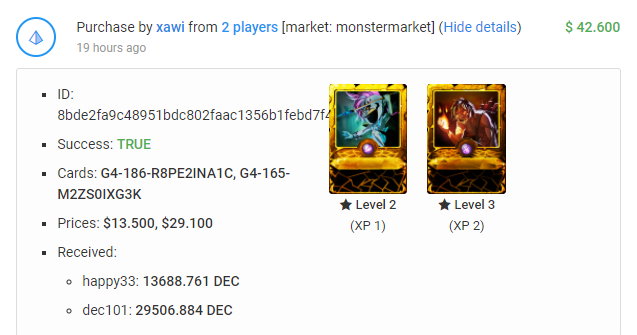 ---
I spent 42$ on just two epics. Well, I am all ready now for the next brawl and I hope I will be doing better. Our guild won 25 crowns. And for level 2 you need 150 crowns. Dang, it means we need five straight wins in the brawl in order to upgrade our Arena. In the 2nd level, we will still be having 13 frays but our rewards would be 2x. It means if we win brawl at level 2 then we will be getting 50 crowns instead of just 25.
That's all for now keep splinterlanding warriors.
I will be sending some gifts to our top brawlers later today
Posted via neoxian.city | The City of Neoxian