DCC airdrop to LEO tribe ! [ Part 1 ]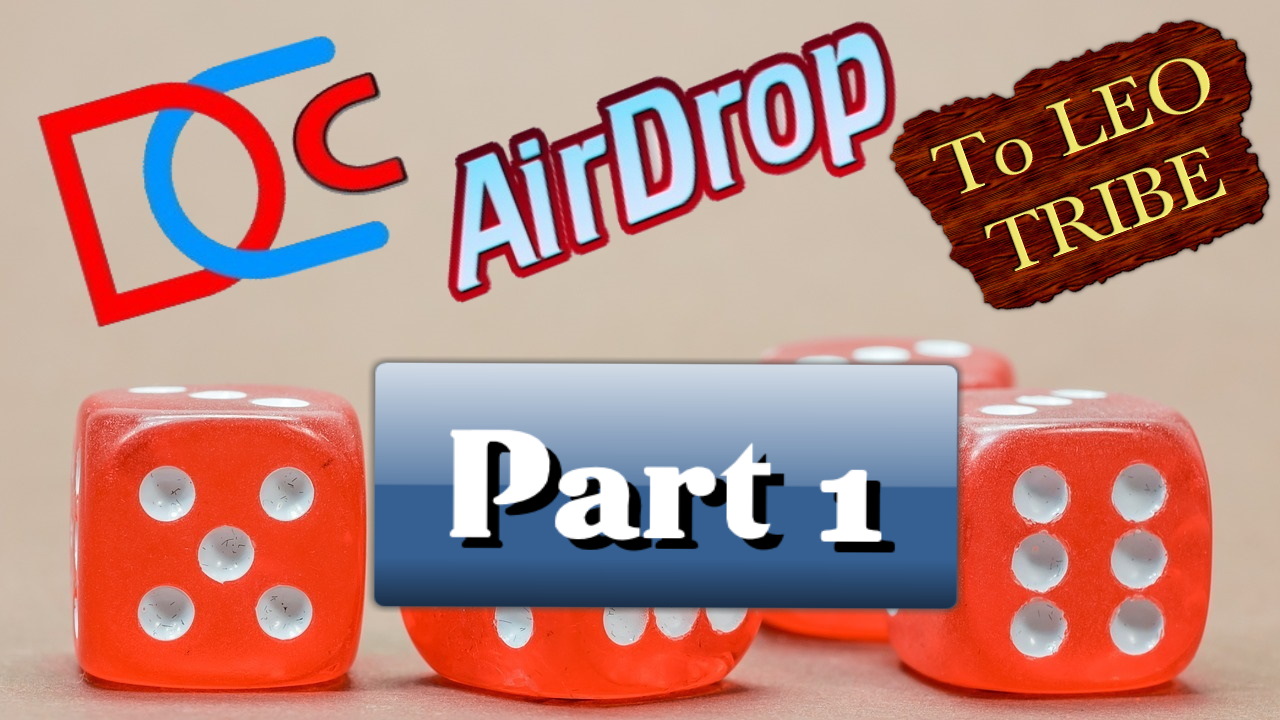 I'm still waiting for the list of the most active curators in tribes from @amr008. At the same time, I already noticed some really active curators who deserve the airdrop. I choose them depending on their activity on the community. Depending on how many people, they are supporting. You can as well suggest to me accounts to look at. Because one of the main goal of DCC is to improve the curation and to find more active curators to reward. You may see that in the initiative of Collaborative curation with DCooperation !.
I already airdropped 4200 tokens to ones of the most active curators in POB in my opinion, what you can see here : DCC airdrop to POB tribe ! [ Part 1 ]. And now I would like to airdrop to the most active curators on LEOFINANCE tribe. This is the most active one on the hive blockchain, and they have so many other projects they work in like : CUB, hivestats.io, leodex.io, Wrapped LEO and others. They have a very professional team. And besides that, they are curating a lot of content from @leo.voter as well.

Of course, I'll start by the most big account on the tribe, and that's @onealfa.leo. I already aidroped to him 1000 DCC and I think he deserves another 1000 because I'll be happy to see him the whale in the future tribe I'm planing to create. It will be all about collaborations to support as many collaborations as possible and to motivate everyone to create more. In case you don't know why DCC is created, please check The use case of DCC token !. You may as well add to that : Expositional collaboration !.
By the way the rewards in DCC are manual. I mean not automatic. That means not all those who use #dcc tag will get automatically the token, but those who contribute to it the most. That's why we have only 1 million tokens. For now it's a tipping token specialized to reward all types of collaborations.

The second is @taskmaster4450. I think this is one of the most bright accounts on hive. He's for sure curating a lot on the tribe, and it's impossible to miss his name. He's always sharing great content on the trending page. And even creating many awesome videos on @threespeak. As a video creator, I like that, and I hope we will be able as @dcooperation community to collaborate with him someday. After all, collaborations are possible as well with videos. That's why I'm sending the guy 900 DCC. And I think he will like the idea of DCC token.

The third is @edicted. I wasn't in touch with him that often, but I liked his content. I liked his participation in many aspects of hive blockchain. I like his ideas about many important events. I like as well how he fought for so long to keep sharing the useful information he provides. As I told before, I like big curators who are active in the comment section as well. You may notice him replying most of the comments under his posts, and he's for sure a good curator. I feel it. So, I'm sending him 800 DCC and I wish him to find time to learn about the token and to be a part of the community as well. Including the tribe when it will be ready !

The fourth is @trumpman. He's for sure a brilliant curator who is helping to promote LEOFINANCE and rewarding those who are actively promoting it on Twitter and other social media. He deserves to be followed because he shares a lot of information about crypto world. He's, as well, active in the comment section. Doing well in hive and a few tribes. For sure a valuable member of hive community. I hope he'll enjoy the airdrop and learn about DCC. Maybe good feedback from him as well will be welcome. I'm sending him 700 DCC. I'll be happy to see him active in the future tribe as well.

The fifth is @khaleelkazi himself. The founder of LEOFINANCE. I wish to interview him the second time and now about all the development done on the tribe and what's going on with the token and all the projects related. It's nice to see all the change after I interviewed him here :
The other thing I noticed that his account on LEOFINANCE is not the biggest, what proves the decentralization of the tribe. Not like other tribes where the founders are the biggest guys. I'll take the example from this when I'll create the tribe for DCC. I'm sending him 500 DCC because he deserves all the best for what he's building !

The other 400 DCC I'm sending to @jphamer1. One of the most active whales in hive, who is curating a lot of great content. I really understand now how hard it is to have a big account. It's really a big responsibility, and I'm learning from such whales to act the proper way when I'll have enough stake. With the great delegation I have and the importance of curation on the blockchain, I would like to see all active curators rewarded even more.

I'm sending, as well, 300 DCC to @bitcoinflood. Because he's really noticed member of hive community and most of the tribes. Besides creating great content and being active in the comment section, I'm sure he's a great curator as well. Sometimes we don't even have to look at stats, to understand who is the most valuable member of the community. Just from the activity and how often we see people commenting others give us a great picture about them.

I remember when I just created @dcooperation and when we were very active @mcoinz79 joined us. He was really active in the community, and he had a lot of power then. He seems converted now everything to LEO. It's great to see him so active now. I'm sending him 200 DCC. And I hope he'll learn about the token now, and I hope to see him active in the tribe in the future.

And the other 100 DCC I'm sending to @jongolson. He's the founder of CTP community. Active in LEOFINANCE as well. I like to read his content sometimes, because I see in him a great leader. I also like to see him setting goals and reaching them. That motivates a lot.

I'm sure we have so many more active curators on LEOFINANCE. I hope to find them all in the future.
Those are 5500 DCCs distributed to the most active curators in LEOFINANCE, and I'll be happy to see @dcooperation collaborating in the tribe in the future. Glad the token is in more hands now.
---
That's why the plan will be a bit changed. But you may look at the initial one here : DCcoin is created ! The total is 1 million !. I'll not change a lot anyway.

You may take a look at the big airdrop to our participants during 3 years here : DCC airdrop - Collaborate and earn !. That was a long story and a lot of work done with great members of the community !
---
---