Beautiful structures despite the weather (Spanish-English)Hermosas estructuras a pesar del tiempo
como están ¨apasionados¨ amigos de esta maravillosa comunidad
¨ArchitectureDesignCommunity¨: 
Cuando era solo un niño era admirador de un primo mayor de ¨profesión¨¨arquitecto¨, me encantaba visitar su estudio para ver los planos de nuestra ciudad; Su trabajo consistía en urbanizar la ciudad, parte de su función era diseñar las plazas, parques, o los ¨espacios¨ verdes dentro del ¨casco¨¨histórico¨. En aquella época soñaba con ser arquitecto, pero el destino tenía otros planes; ahora es mi hijo Ramiro quien desea seguir la carrera, estamos ahorrando para que pueda cumplir su sueño, aquí es una carrera muy costosa.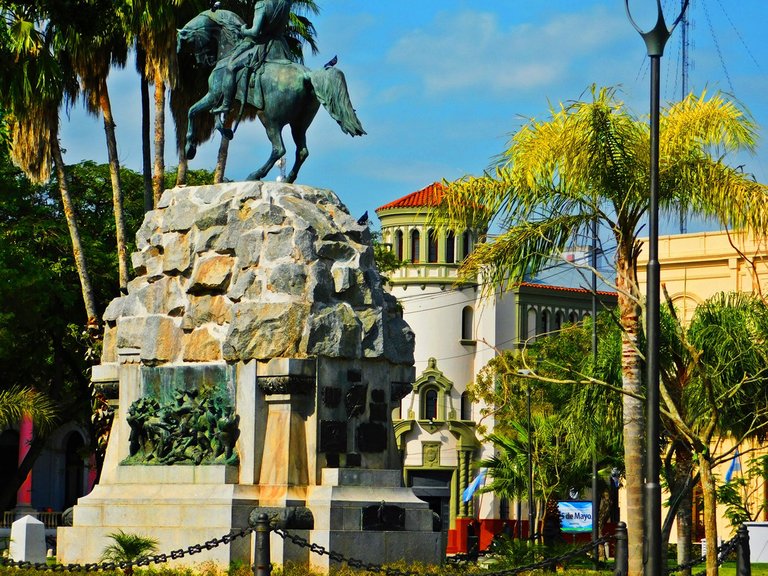 Source: Family Álbum
how ¨passionate¨ friends of this wonderful community are
¨ArchitectureDesignCommunity¨:  
When I was just a child I was an admirer of an older cousin of ¨profession¨¨architect¨, I loved visiting his studio to see the plans of our city; His job consisted of urbanizing the city, part of his function was to design the squares, parks, or the green "spaces" within the "historic" helmet. At that time he dreamed of being an architect, but fate had other plans; Now it is my son Ramiro who wants to continue the career, we are saving so that he can fulfill his dream, here it is a very expensive career.
Mi primo era un ¨arquitecto¨ muy profesional, amaba mucho nuestra ciudad, los trabajos que ha hecho lo hizo con mucha responsabilidad, los ¨espacios¨ verdes que ha diseñado, o restaurado lo ha hecho bien, después de muchos años cumplen muy bien la función de ¨oxigenar¨ la ciudad; Son pocos los profesionales que trabajan para el ¨municipio¨ qué hacen un trabajo a conciencia, al trabajar por un ¨salario¨ fijo no se ven motivado hacer las cosas como se debe, al ser ¨puestos¨¨políticos¨ cambian cuando se renuevan los ¨mandatarios¨; Esta era una situación que no le importaba a mi primo, siempre valoro el profesionalismo ante todo, y eso se nota en la calidad de los ¨espacios¨¨verdes¨ que ha restaurado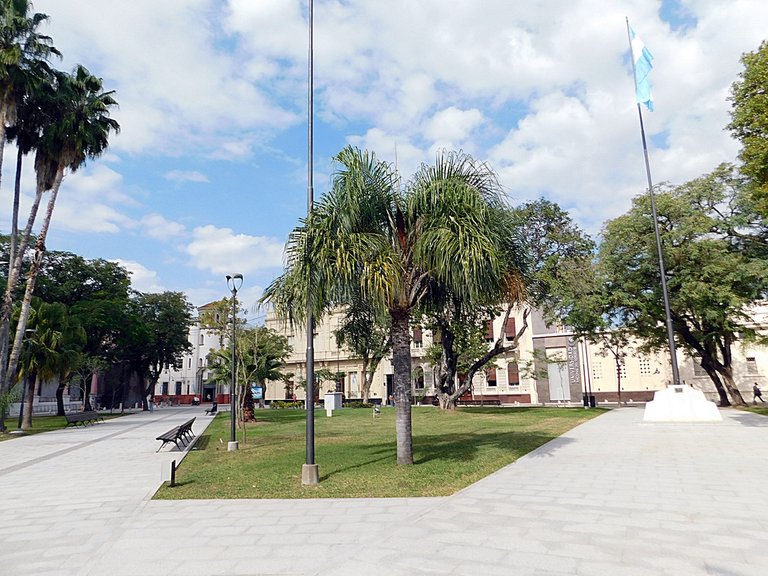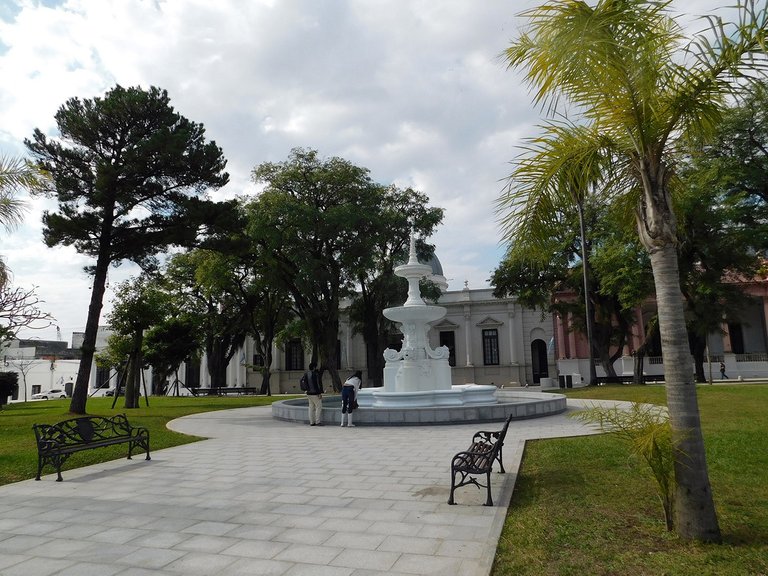 Source: Family Álbum
My cousin was a very professional ¨architect¨, he loved our city very much, the works he has done he did with great responsibility, the green ¨spaces¨ that he has designed or restored has Well, after many years they fulfill the function of ¨oxygenating¨ the city very well; Few professionals work for the "municipality" who do a conscientious job, working for a fixed "salary" are not motivated to do things as they should, being "positions" "political" they change when they are renewed. ¨mandatarios¨; This was a situation that my cousin did not care about, I always value professionalism first and foremost, and it shows in the quality of the "green" spaces that he has restored.
La ¨Ciudad¨ de ¨Corrientes¨ alberga una mezcla de edificaciones, están los edificios antiguos, las nuevas construcciones, y aquella viejas construcciones que han sido restauradas; Muchos propietarios optan por una combinación de edificación, restauran las molduras y las figuras más relevantes, y el resto hacen una construcción nueva, sobre todo aquellos edificios que están en malas condiciones para una restauración total; Esta propiedad es un ejemplo de este tipo de edificación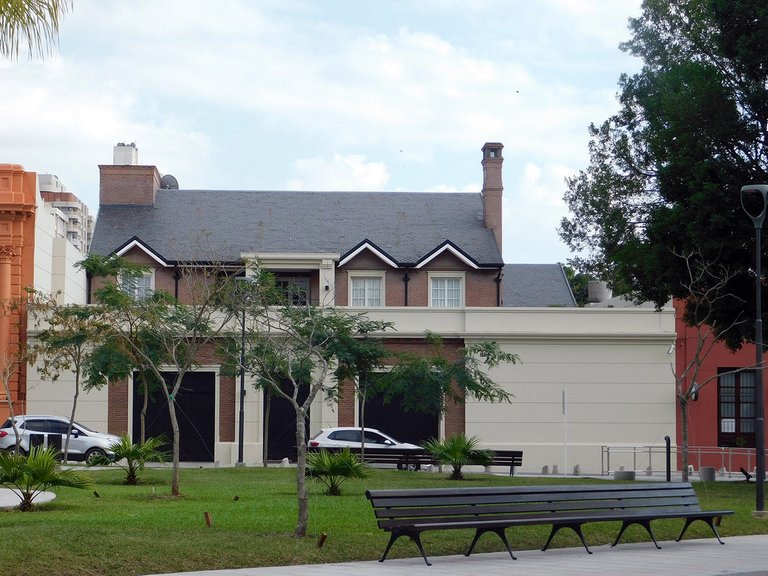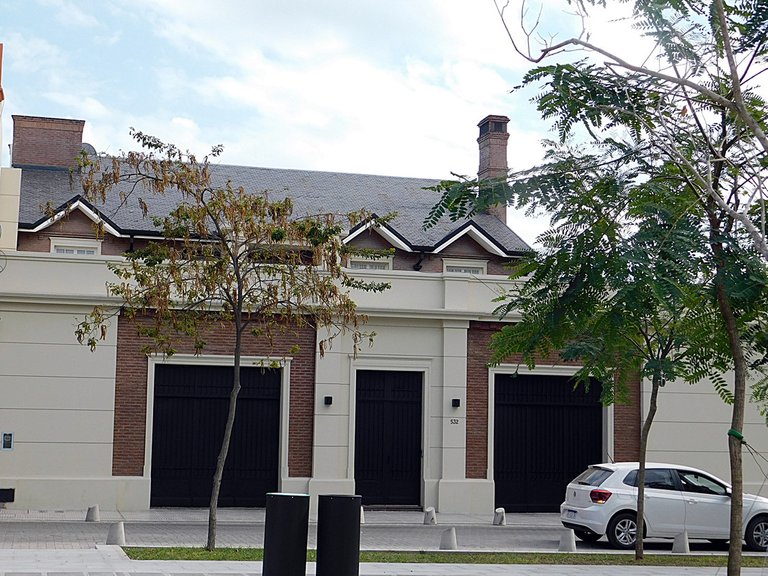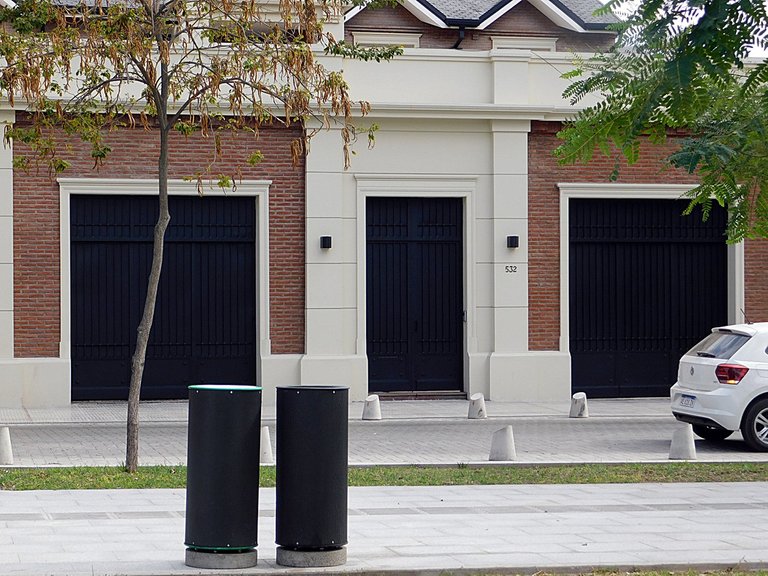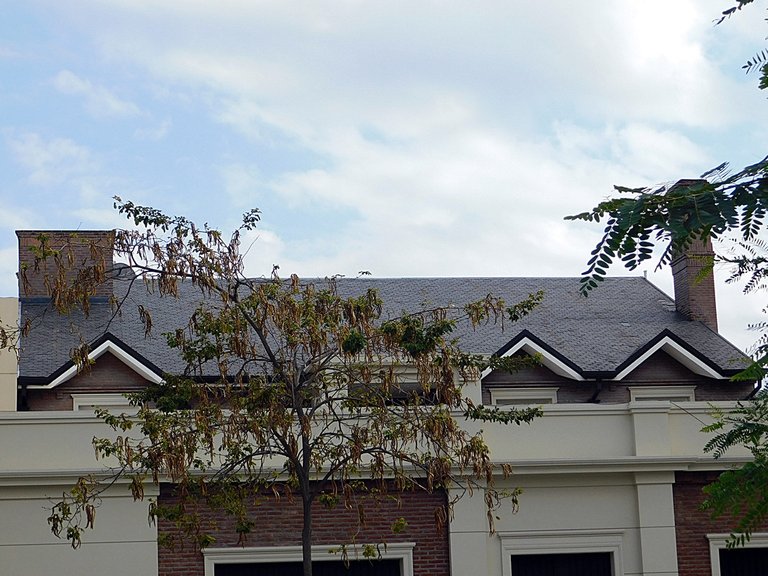 Source: Family Álbum
The ¨Ciudad¨ de ¨Corrientes¨ houses a mixture of buildings, there are old buildings, new buildings, and those old buildings that have been restored; Many owners opt for a combination of building, they restore the most relevant moldings and figures, and the rest make a new construction, especially those buildings that are in poor condition for a total restoration; This property is an example of this type of building
Esta mezcla de construcciones se puede apreciar en toda la ciudad, incluso en la misma cuadra; Podemos ver construcciones enteras restauradas porque las viejas edificaciones estaban en condiciones ha de hacerlo, mientras que en el centro de las dos construcciones restauradas, esta aquella que se ha hecho un edificación combinada; Para ser honesto, me gusta mucho estas combinaciones, creo que es lo que hace interesante a mi ciudad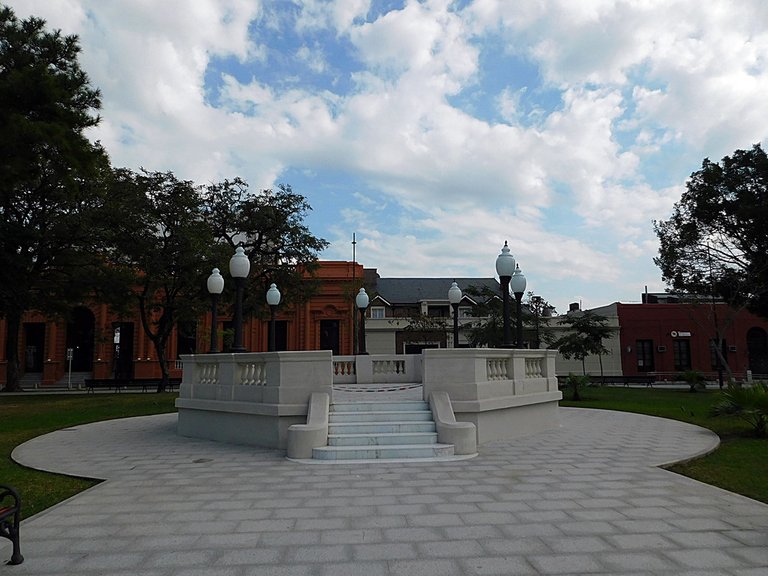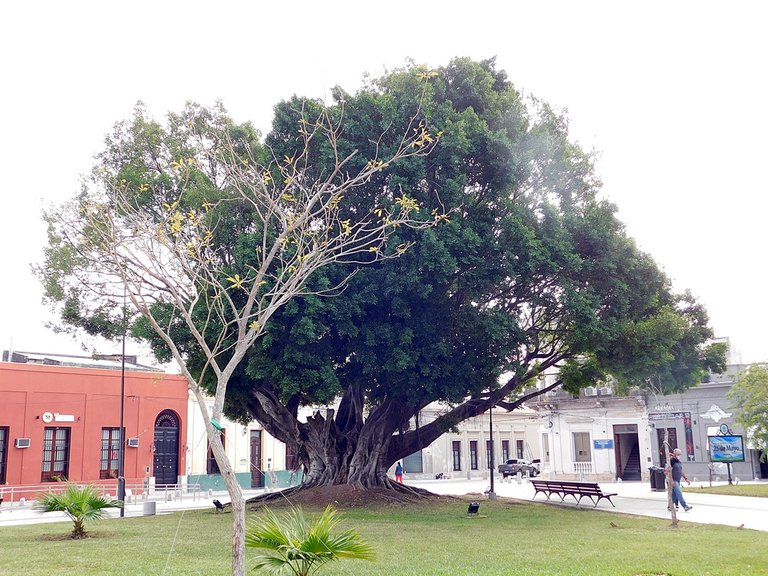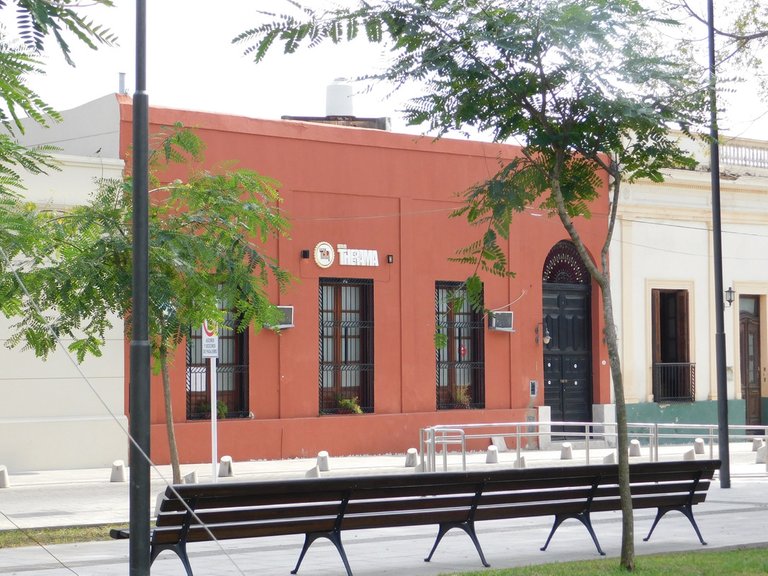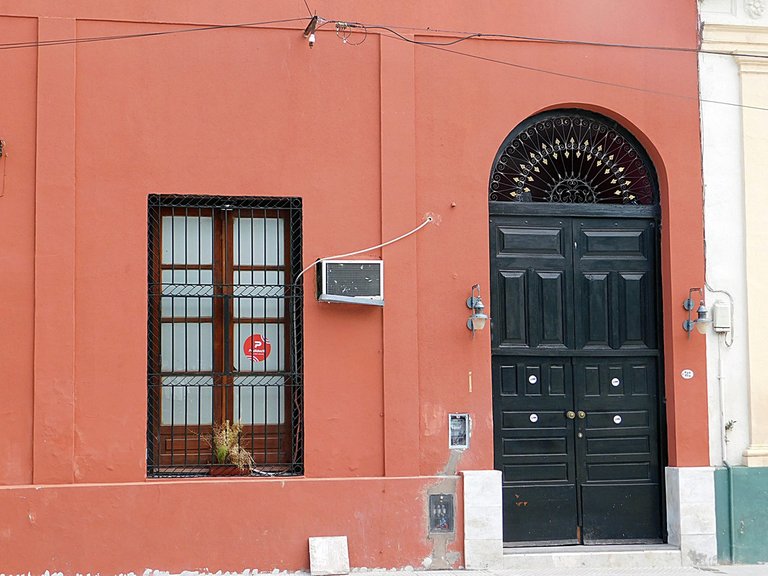 Source: Family Álbum
This mix of buildings can be seen throughout the city, even on the same block; We can see entire buildings restored because the old buildings were in good condition, while in the center of the two restored buildings, there is the one that has become a combined building; To be honest, I really like these combinations, I think that's what makes my city interesting
Mas allá de las combinaciones de las construcciones, algo interesante de ver es las mesclas de estilo de sus fachadas; En estas imágenes de este caserón restaurado, se puede apreciar una construcción simple, sin muchas imágenes y molduras; Si esta edificación hablara, diría quien fue el constructor y en que época la han construido, sin dudas no se trata de manos italianas, ya que hemos podido apreciar que sus construcciones eran más estructuradas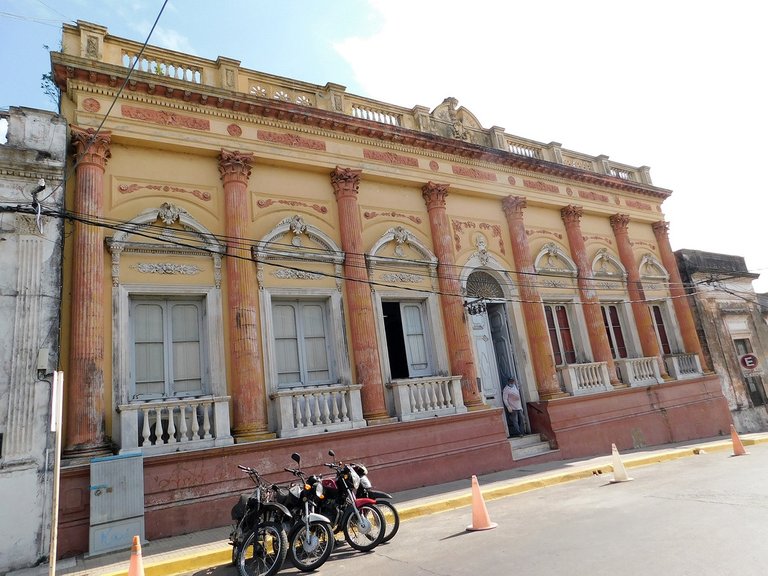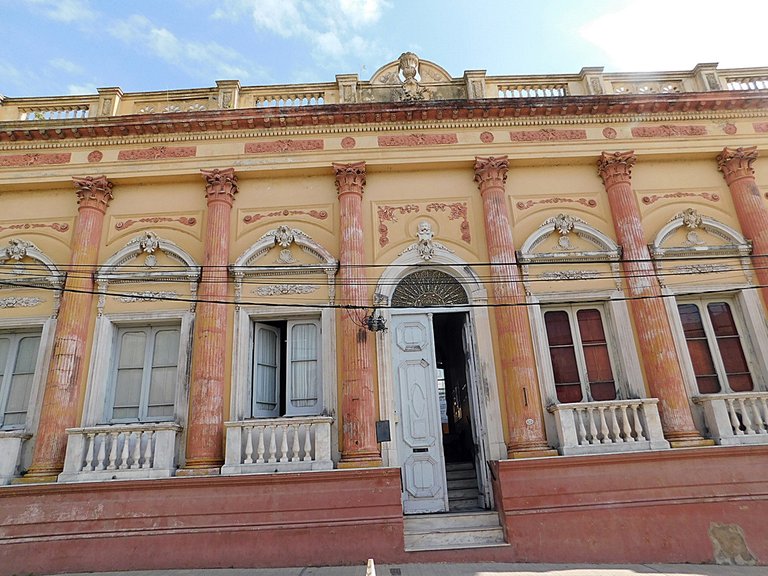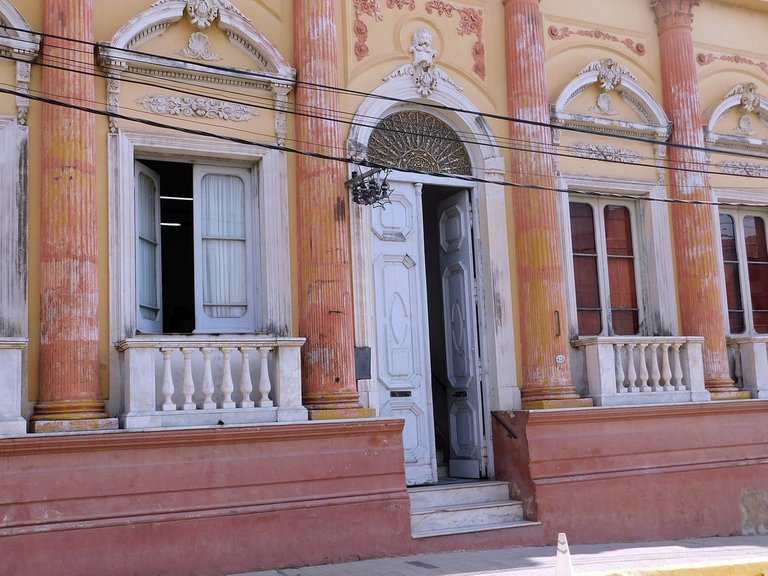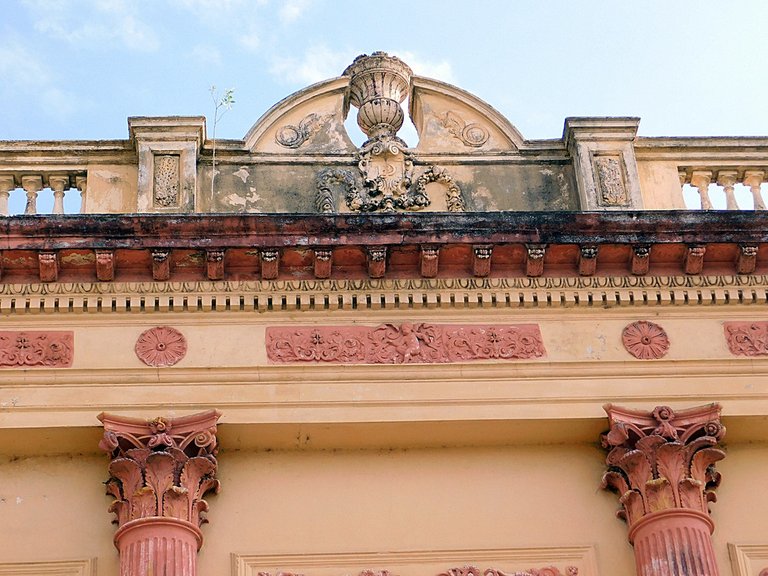 Source: Family Álbum
Beyond the construction combinations, something interesting to see is the style mixes of their facades; In these images of this restored mansion, you can see a simple construction, without many images and moldings; If this building spoke, it would say who the builder was and when they built it, without a doubt it is not by Italian hands, since we have been able to appreciate that their constructions were more structured
A pesar de que nuestra ciudad está pasando por un proceso de restauración del ¨casco¨¨histórico¨, quedan muchos edificios sin restaurar; Este no es un procedimiento fácil de realizar, mucho menos económico, y para ser honesto, hay otras prioridades a tener en cuenta antes que las restauraciones. Esta vieja construcción, a pesar que le falta mucho trabajo, su estructura sigue siendo hermosa a pesar del tiempo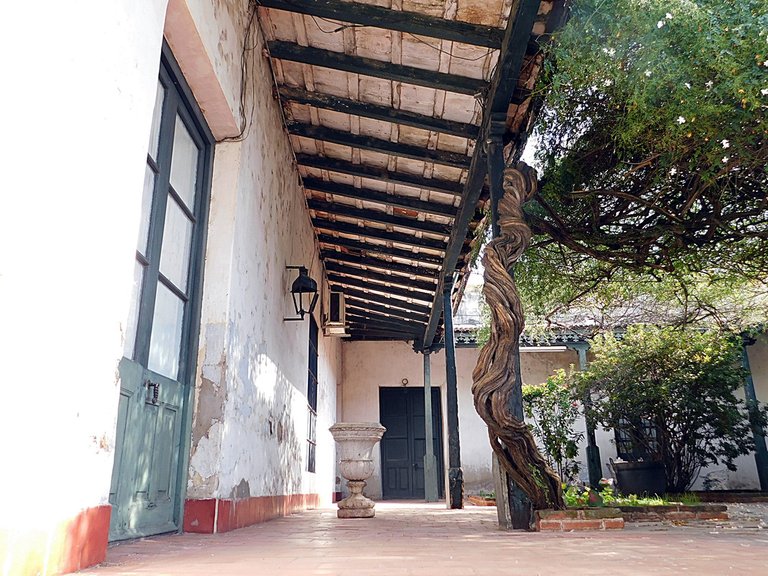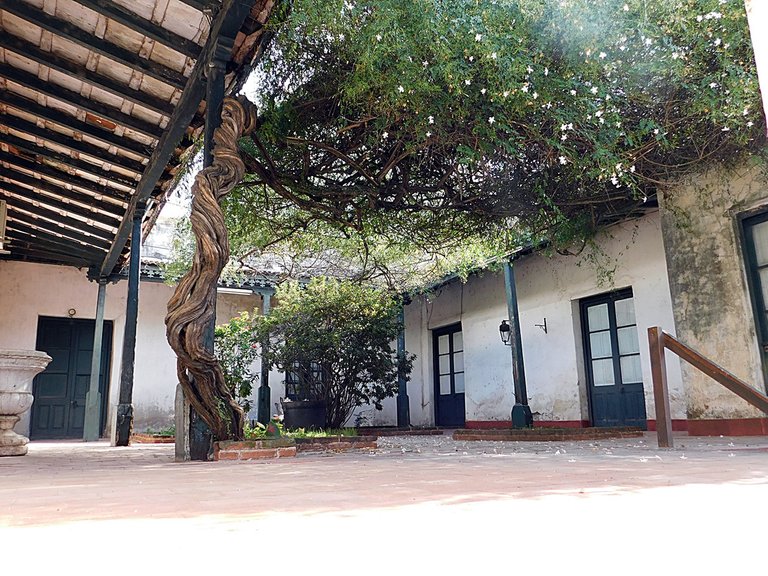 Source: Family Álbum
Despite the fact that our city is going through a process of restoring its "historic" helmet, many buildings remain unrestored; This is not an easy procedure to perform, much less economical, and to be honest, there are other priorities to consider before restorations. This old construction, although it lacks a lot of work, its structure is still beautiful despite the time
Otra parte interesante de ver en estas construcciones son sus interiores, donde predominaban las grandes galerías aireadas, enormes patios que albergaban hermosos aljibes . Esta mezcla de construcciones hacen muy interesante a nuestra ciudad, aquellas personas que tengan conocimiento de arquitectura podrían hacer una lectura más precisa de nuestras construcciones. Estas hermosas fotografías las tomamos con una cámara ¨Nikon¨¨Coolpix¨¨B500¨ Quiero agradecer a nuestros amigos
@storiesoferne
@discoveringarni
@aplusd
por el gran trabajo que hacen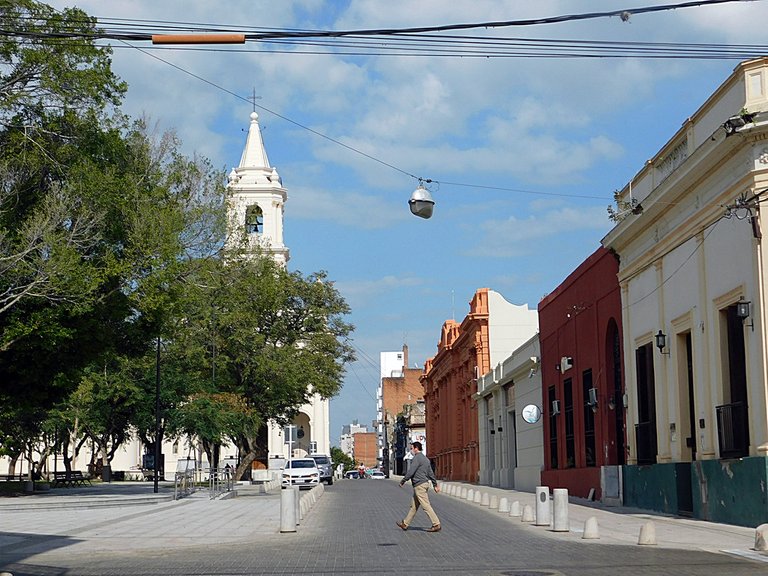 Source: Family Álbum
Another interesting part to see in these constructions are their interiors, where large airy galleries predominated, huge patios that housed beautiful cisterns. This mixture of constructions makes our city very interesting, those people who have knowledge of architecture could make a more precise reading of our constructions. We took these beautiful photographs with a ¨Nikon¨¨Coolpix¨¨B500¨ camera. I want to thank our friends
@storiesoferne
@discoveringarni
@aplusd
for the great job they do

Source: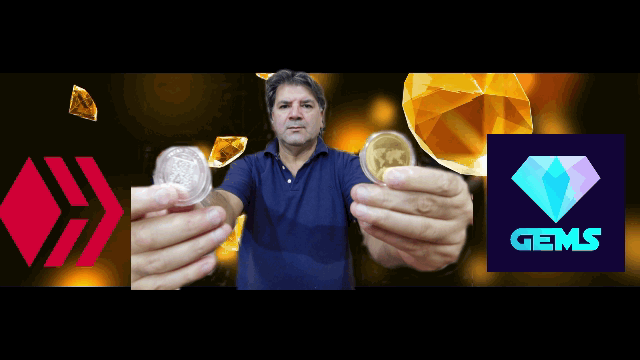 Source:  vimeo-free-videos
---
---