Bahay Kubo: Architecture, Culture and Filipino Family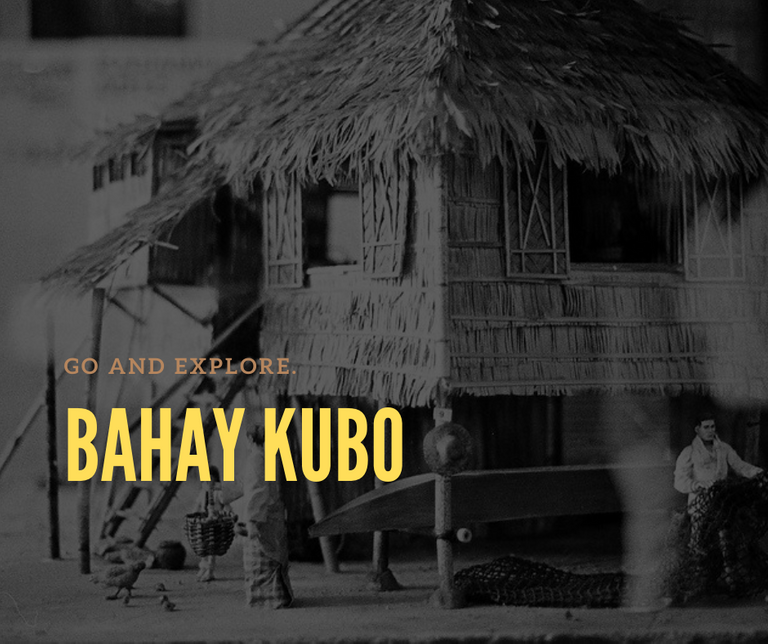 The simple Bahay Kubo is an architectural identity in the Philippines, especially in rural. It is a living space that uses natural and renewable materials such as bamboo and nipa and is sustainable. It is not just an icon of Philippine architecture, but Bahay Kubo is a staple in folk songs, folklore, short stories, and children's artwork. I can remember that my teacher asked us to draw the houses in the rural. We always come up with a rice field with a scarecrow and a small Bahay Kubo on one side. Sometimes we draw two mountains with the sun sets in between as the backdrop and have some scribbles of "V" to depict the birds. These drawings depict what we thought of life in the countryside and what Bahay Kubo is all about.
Our society merges with technology, with how we live and the design of our living space. The Philippine cities have fallen in love with contemporary architecture that our cities are concrete jungles of skyscrapers. But I am an old soul who falls in love with simplicity and simple living. Despite my love of technology, I love the concept of Bahay Kubo and living with it. Two weeks ago, I went to the countryside to visit my grandparents and have a small reunion with few relatives. I chose to sleep in a small Bahay Kubo than the bigger house that my grandparent lives.
Living in a Bahay Kubo, especially in rural, is bliss. It was a very long time since I smelled the fresh air and saw the sunrise and sunset unfold. Sometimes simple things such as fresh air are more luxurious than we thought. I enjoyed the stay and have the much-needed break from the city. But this blog is not about my travel to the countryside. It is about what we can get from the Bahay Kubo to boost the design of our living spaces in the city.
I was scrolling over social media, and I saw architects, designers, and engineers who shared some design, which merges the Bahay Kubo with the contemporary world. Some integrate concretes in the design, while others innovate the traditional Bahay Kubo. Bahay Kubo is a suitable representation of a green building. We can learn from it that we can somehow find ways to balance the aesthetic and functionality of a space by reducing the use of concrete. We can't deny that we need to address climate change, and going back to Bahay Kubo may be one of the solutions.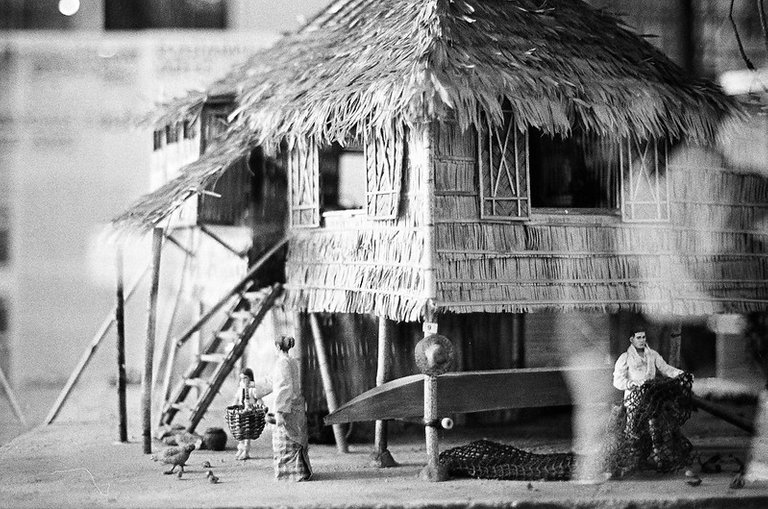 A miniature model (diorama) of the traditional Filipino home (Bahay Kubo or Nipa Hut) before the Spaniards arrived. | Photograph by Lil Ortiz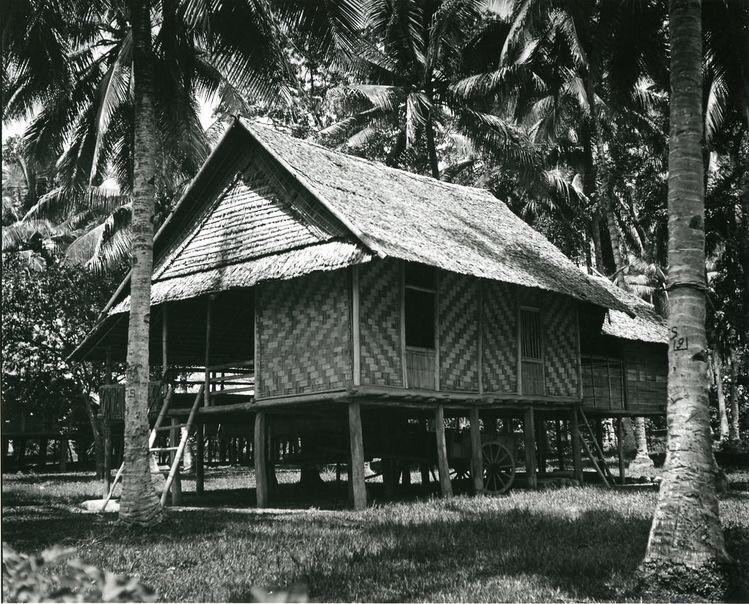 A traditional Bahay Kubo | Photo from Reddit (r/Philippines)
The Philippines is in the tropics, and we can have extreme heat and humidity and strong winds peaking during the monsoon. Our architects, designers, and engineers have to deal with it. Our Bahay Kubo prioritizes natural lighting and ventilation to passively cooled the living space. Bahay Kubo has oversized windows and in a location ideal for natural ventilation. Usually, Bahay Kubos in the rural is at a location that favorable to both wind direction, Amihan and Habagat. Some Bahay Kubo has ventanillas or louvers to maximize the airflow in the dwelling space and an exhaust route to the ceilings. It has wide eaves and overhangs to shade the house's surroundings. If we apply these to our houses' design, we can have good passive cooling and reduces our energy consumption due to electrical ventilation and air conditioning.
The Philippines' weather can go from the extremes of rainy to sunny. The Bahay Kubo is on stilts to protect the house from floods during the monsoon season and have air circulates under the house during summer. The space below the house can be a storage for crops and goods. Besides, it can be a social space for family and friends if slightly higher. There is one Bahay Kubo in my grandparents' places where livestock like chickens and piglets live underneath it. Another peculiar thing in a Bahay Kubo is that some put native chickens' nets on the roof or in the sides.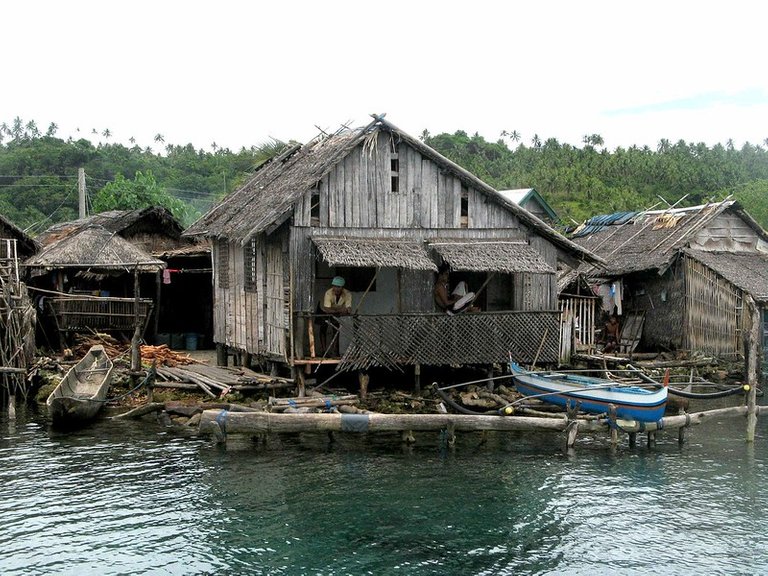 Locals in Biri, Northern Samar live in these thatched-roof bamboo houses (Bahay Kubo) | Photograph by Jacqueline Ong
A Igorot House | Photograph by Lien Bryan
Bamboo, sawali, anahaw, rattan, and nipa are common building materials in a Bahay Kubo. The nipa or anahaw leaves are cladding for the ceiling and the roofs. Most of the Bahay Kubo's structure made of bamboo with one of the fastest-growing plants that have utmost strength and flexibility. The traditional Bahay Kubo used the stone as the foundation of the houses where the stilts sit over. Nowadays, Bahay Kubo uses concrete in the foundation so that termites would not eat it to last long. These materials are sustainable and available locally. In my grandparents' place, there are miniature Bahay Kubo that uses scrap woods from fallen trees as the stilts, bamboo for the floors, and nipa for the roofs and ceiling.
A typical Bahay Kubo might not be too spacious, but it can house the family, but there are Bahay Kubo that are spacious too. It has open floor plans that space can be your dining, sala, and sleeping quarters. I think the design of Bahay Kubo is rooted in our culture and portrayals of the family as a single social unit. The living space adopts the Filipino values of being together and sharing our lives. The design of Bahay Kubo depicts Filipino's love of entertaining friends and extended families. That is why the Bahay Kubo has to be a space that accommodates large or small groups. I can remember that my grandparent's ancestral house (a few meters from where I had a trip) has a big veranda that can host guests and has space underneath to accommodate more.
We can learn a lot about the design of Bahay Kubo that will matter in designing are houses in the city or in rural. A Bahay Kubo is not all about aesthetic and spacious living space, but it is a home that is functional with the constraints of our building resources. It also depicts Filipino culture in many ways and how Filipino lives traditionally. Architects, designers, and engineers can reflect into Bahay Kubo's design that can become contemporary. Bahay Kubo will continue to be an icon of architecture and culture in the Philippines.
---
---