It's a beautiful day isn't it? I bet it is.
Anyway, thank God for a new day.
Normally I go to work around 9 am and lately, the weather is a little friendly but for some reason, I got up late, and before I could finish my house chores and run some errands, I was already pretty late for work.
I ended up going to work around past 10 am and by this time the sun was up already.
The sun is always up as early as 9:30 -10:00am depending on how the weather is for each day.
Like I always say that I am obsessed with photography and street photography is one of my best and what I am into these days aside from nature shots.
I captured this young lady as I was about to cross the road heading to where I would board a transit to work.
Is it just me or does her shadow appear smaller than she is? Lol, I guess it is, well that's the magic of reflection and shadows.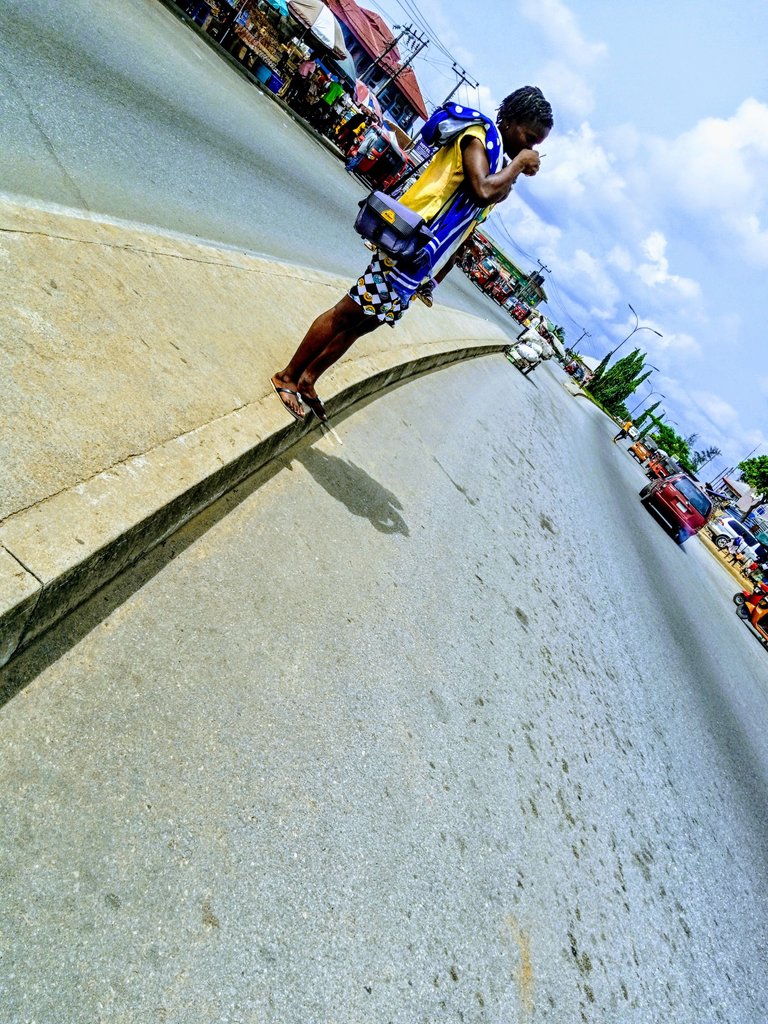 And just after capturing the first young girl, a lady that appears more to be a mother was about crossing the road, and my camera unintentionally captured her alongside. This shot wasn't planned but I guess it captured her shadows very well.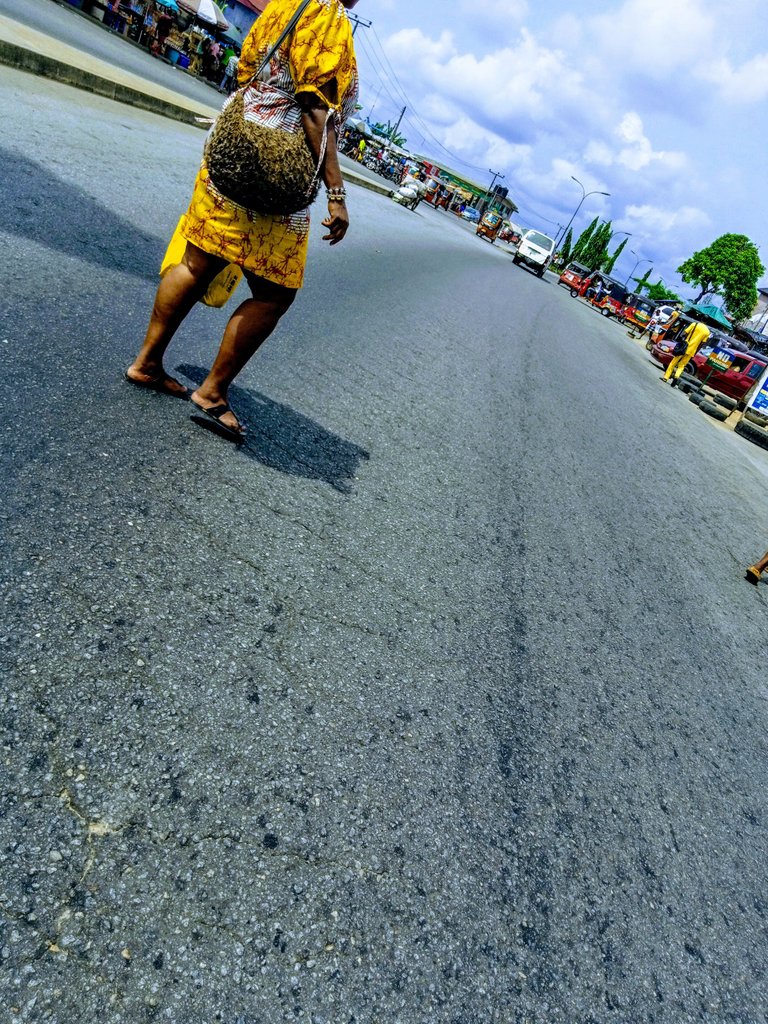 The Reflection of the street lights couldn't be overlooked.
Funny enough those street lights aren't even working again and the government and those in authority concerning the lighting are not doing anything about it. So for months now since last year, our street light isn't working again and no one is doing or saying anything about it.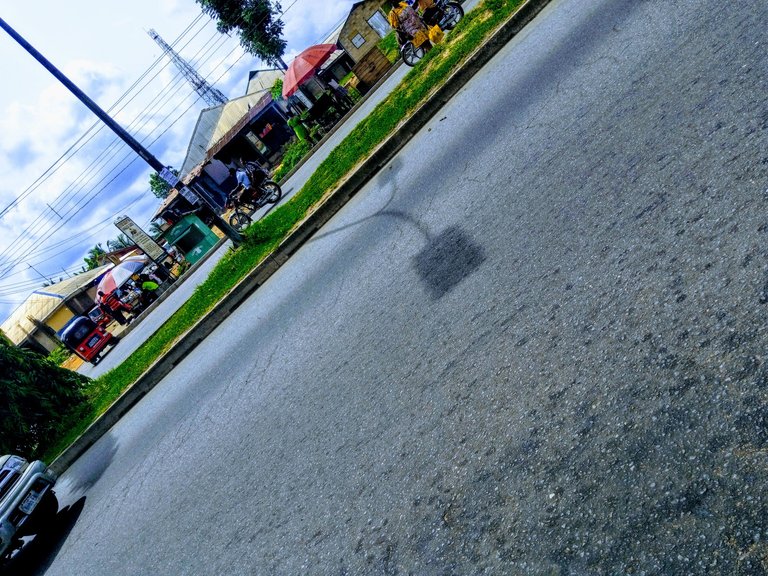 This shot has been my best street shot ever.
There are different things to draw from this single photo.
And if you zoom this photo and look very closely you would notice something else. And if I am to give you a hint, zoom the photo to the point where the man standing in the middle of the road is with folded hands and tell me what you see at his back lol.
I didn't even notice this myself when I took this shot not until I wanted to make use of the photo.
Aside from that, I think this bird taking off just gave me a perfect shadow.
This is the street that leads to my workplace.
It's always busy and bustling and I don't lack things to click or capture.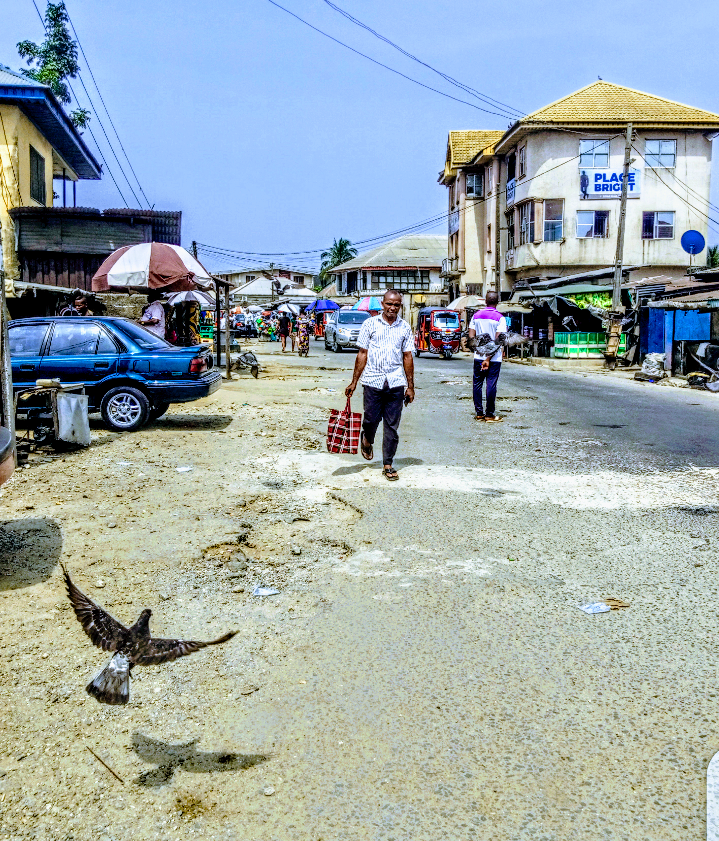 I wish to have told you more about my day but since it's all configured to shadow stories, I beg to end it here as my shadow images for today ended with that last shot.
I got to the office and started my work for the day.
I am so glad to use shadows today to tell you about my day.
Thank you for stopping by and for reading through. I really appreciate your time.
I guess I will be looking forward from now to hunting for more shadows.
And thumbs up to the leader and team of the #ShadowHunters Community.
It's a cool niche I believe and I hope to start hunting for shadows and sharing with you guys or better still creating my shadows lol.
Until then, see you next time!