[ENG-ESP] Reading challenge 7 days- Part 3: A trilogy — Fifty Shades by E. L. James.

Hello to the Hive Book Club community!
¡Hola a toda la comunidad de Hive Book Club!
---
Continuing with the challenge. In this opportunity corresponds day three: A trilogy, which, I chose
Fifty Shades
which is a series of romantic-erotic drama movies, based on the Fifty Shades trilogy by the English author E. L. James. Before I continue, for those who are seeing the post for the first time. This is a challenge that was made by
@nathyortiz
where, consists of dedicating seven days of reading, each day corresponds to a different book theme; at the end of the post I attached the direct link if you want to be part of the initiative.
Dando continuidad con el reto. En esta oportunidad corresponde el día tres: Una trilogía, la cual, elegí
Cincuenta Sombras
que es una serie de películas de drama romántico-erótico, basadas en la trilogía Fifty Shades de la autora inglesa E. L. James. Antes de continuar, para aquellos que están viendo por primera vez el post. Este es un reto que fue realizado por
@nathyortiz
en donde, consiste en dedicar siete días de lectura, cada día corresponde una temática de libro diferente; al final del post adjunté el enlace directo si deseas formar parte de la iniciativa. <3
---

---
How did I get the book?
¿Cómo obtuve el libro?
About three years ago I remember that many people used to talk about the movie (released in 2015) but I had never had the opportunity to see it. So, when I bought the book, I did it because since I had not been given the opportunity to see the filming, I said to myself since I am watching the book why not buy it and read it. I really don't regret learning about the first season through a book and then about three months later seeing the movie. Writing about that moment made me remember how much I loved reading it. In this way, I want to mention to you that of the trilogy I have only the first book entitled Fifty Shades of Grey. I hope someday to have the others and complete my collection.
Hace como tres años recuerdo que muchas personas solían hablar de la película (estrenada en el año 2015) pero nunca había tenido la oportunidad de verlo. Así que, cuando me compré el libro, lo hice porque ya que no se me había dado la oportunidad de ver el rodaje, me dije a mi misma ya que estoy viendo el libro porque no comprarlo y leerlo. De verdad no me arrepiento de haber conocido de la primera temporada a través de un libro y luego como a los tres meses ver la película. Escribiendo sobre aquel momento me hizo recordar lo tanto que amé la lectura del mismo. De esta manera, quiero mencionarles que de la trilogía tengo solo el primer libro titulado Cincuenta Sombras de Grey. Espero algún día tener los demás y completar mi colección.
Important: as you can see in the captured image of my book, the cover is folded, because by that time I had lent it and when it was returned to me, I received it in such conditions, since then I did not lend my books anymore, they are treasures that we must take care of.
Importante: como pueden ver en la imagen capturada de mi libro se visualiza la portada doblada, pues para ese entonces lo había prestado y cuando me lo devolvieron, lo recibí en tales condiciones, desde ese entonces no presté más mis libros, son tesoros que debemos cuidar.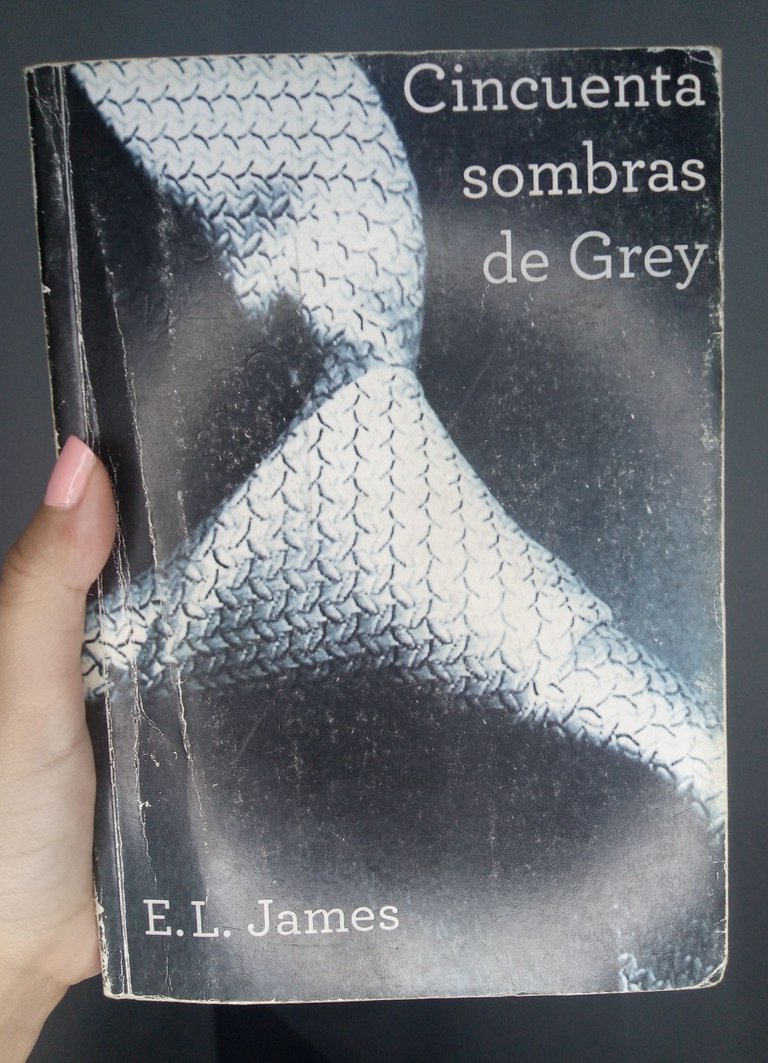 ---
Review of the trilogy: Fifty Shades by E. L. James
Reseña de la trilogía: Cincuenta Sombra de E. L. James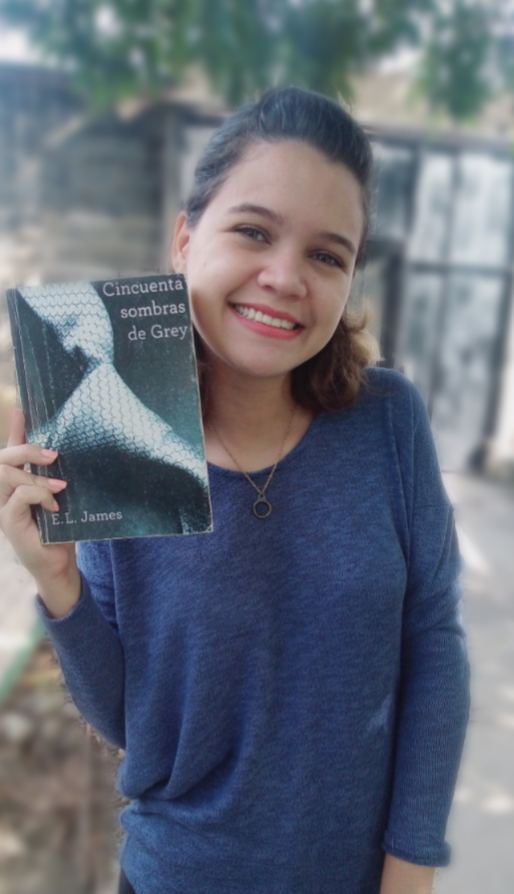 Fifty Shades is a trilogy written by E.L James. Being a publishing phenomenon that had great repercussion in the media and has sold millions of copies. It could be described as a story of great passion, where the prince is described as a very tractive and shady American millionaire, and the Cinderella is embodied by a young newly qualified woman to whom chance (not luck) opens the doors of adulthood and sexual pleasure.
Cincuenta Sombras es una trilogía escrita por E.L James. Siendo un fenómeno editorial que tuvo gran repercusión en los medios y que se ha vendido a millones de ejemplares. Esta se podría describir como un relato de mucha pasión, en donde el príncipe se describe por ser un hombre muy tractivo y sombrío millonario americano, y la cenicienta está encarnada por una joven recién titulada a la que el azar (que no la suerte) le abre las puertas de la vida adulta y del placer sexual.
1. Book - Fifty Shades of Grey: narrated in first person by Anastasia Steele, an English literature student. As a favor to Kate, her best friend, roommate and editor of the faculty magazine, agrees to do an interview with Christian Grey, one of the richest men in the United States, a handsome and successful young man who runs one of the most powerful business holdings in the country and is the main patron of the University.
1. Libro - Cincuenta Sombras de Grey: nos narra en primera persona por Anastasia Steele, una estudiante de literatura inglesa. Como favor a Kate, su mejor amiga, compañera de piso y redactora de la revista de la facultad, accede a hacerle una entrevista a Christian Grey, uno de los hombres más ricos del pais Estados Unidos, un joven apuesto y triunfador que dirige uno de los holdings empresariales más poderosos del país y es el principal mecenas de la Universidad.
The meeting between the two and the attraction resulting from the interview makes Grey be captivated by the sensuality, freshness and character of Anastasia, and a sentimental relationship begins between them. Anastasia's innocent and enamored world will be shattered when she discovers that Christian hides a dark and shady side, sexual inclinations dominated by sadism and submission. Grey will try to introduce Anastasia in his sexual and affective reality, while she will try to find out why Christian's tastes and way of being. So, later on, Anastasia's rejection of Grey's fantasies is shown.
El encuentro entre ambos y la atracción resultante de la entrevista hace que Grey quede cautivado por la sensualidad, la frescura y el carácter de Anastasia, y se inicie una relación sentimental entre ellos. El mundo inocente y enamoradizo de Anastasia se romperá al descubrir que Christian esconde una cara oscura y sombría, unas inclinaciones sexuales dominadas por el sadismo y la sumisión. Grey intentará introducir a Anastasia en su realidad sexual y afectiva, mientras ella intentará averiguar el por qué de los gustos y la forma de ser de Christian. Por lo que, mas adelante se muestra el rechazo por parte de Anastasia ante las fantasías de Grey.
Book 2 - Fifty Shades Darker: After Anastasia really gets to know Grey's dark side, she is totally intimidated, so she decides to break up with him and embark on a new career at a Seattle publishing house. But desire for Christian still dominates her every thought, and when he finally proposes to resume their affair, Ana can't resist. They resume their torrid, sensual relationship, but as Christian battles his own demons from the past, Ana must face the anger and envy of the women who came before her, and make the most important decision of her life.
2. libro - Cincuenta sombras más oscuras: Después de Anastasia conocer realmente el lado oscuro de Grey, queda totalmente intimidada, así que decide romper con él y embarcarse en una nueva carrera profesional en una editorial de Seattle. Pero el deseo por Christian todavía domina cada uno de sus pensamientos, y cuando finalmente él le propone retomar su aventura, Ana no puede resistirse. Reanudan entonces su tórrida y sensual relación, pero mientras Christian lucha contra sus propios demonios del pasado, Ana debe enfrentarse a la ira y la envidia de las mujeres que la precedieron, y tomar la decisión más importante de su vida.
3. Book - Fifty Shades Freed: When inexperienced student Anastasia Steele met young, seductive and successful businessman Christian Grey, a sensual relationship was born between them that changed their lives forever. However, bewildered and pushed to the limit by Christian's peculiar erotic practices, the young woman struggles to get a greater commitment from Grey. And Christian agrees so as not to lose her. Now, Ana and Christian have it all: love, passion, intimacy, well-being and a world of endless possibilities. But when it seems that the strength of their relationship can overcome any obstacle, fate, resentment and destiny conspire to make Ana's worst fears come true.
3. Libro - Cincuenta sombras liberadas: Cuando la inexperta estudiante Anastasia Steele conoció al joven, seductor y exitoso empresario Christian Grey, nació entre ellos una sensual relación que cambió sus vidas para siempre. Sin embargo, desconcertada y llevada al límite por las peculiares prácticas eróticas de Christian, la joven lucha por conseguir un mayor compromiso por parte de Grey. Y Christian accede con tal de no perderla. Ahora, Ana y Christian lo tienen todo: amor, pasión, intimidad, bienestar y un mundo de infinitas posibilidades. Pero cuando parece que la fuerza de su relación puede superar cualquier obstáculo, la fatalidad, el rencor y el destino se conjuran para hacer realidad los peores miedos de Ana.
---
Remember to always have a good book plus a good coffee. If you want to join the challenge here I will leave you the direct link:
Sin más que decir, recuerda siempre tener un buen libro más un buen café. Si deseas unirte al reto por acá te dejaré el enlace directo:
Reading challenge 7 days / Reto de lectura por 7 días
---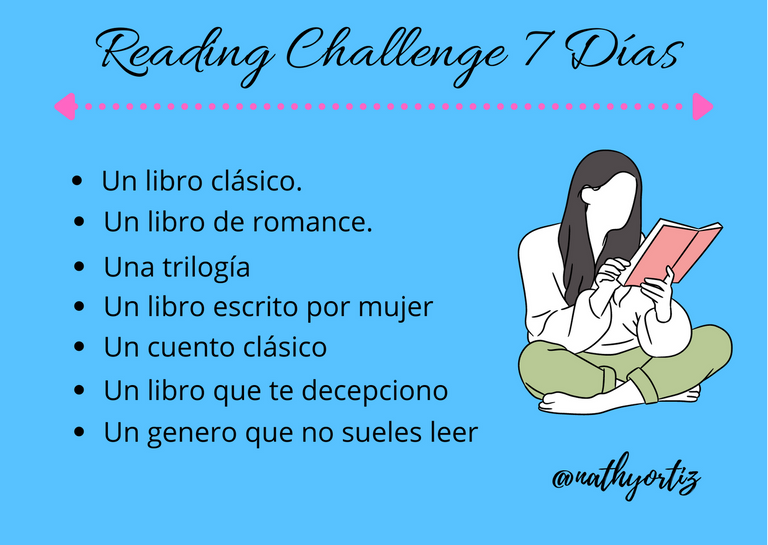 Image courtesy of/ Imagen cortesía de @nathyortiz
---
Invitation to/ Invito a @mariajcastro28
---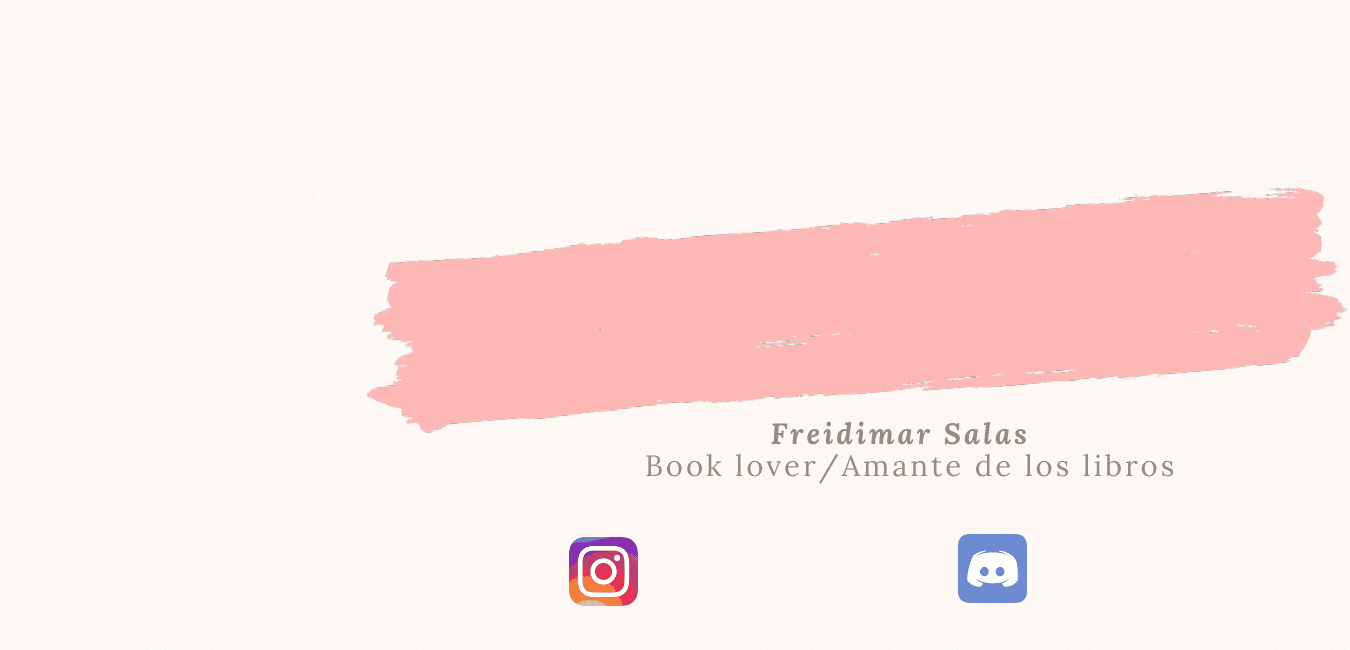 Fuentes importantes/ Important sources:
|First image made in Canva / Primera imagen realizada en Canva |
|Traductor/Translator|
|All photos were captured from my Honor 7S phone | Todas las fotografía fueron capturadas desde mi teléfono Honor 7S|
---
---