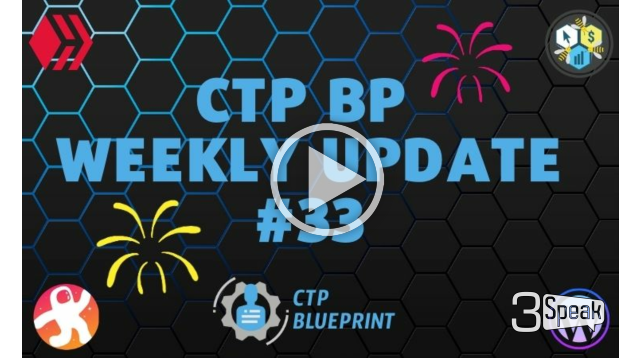 ---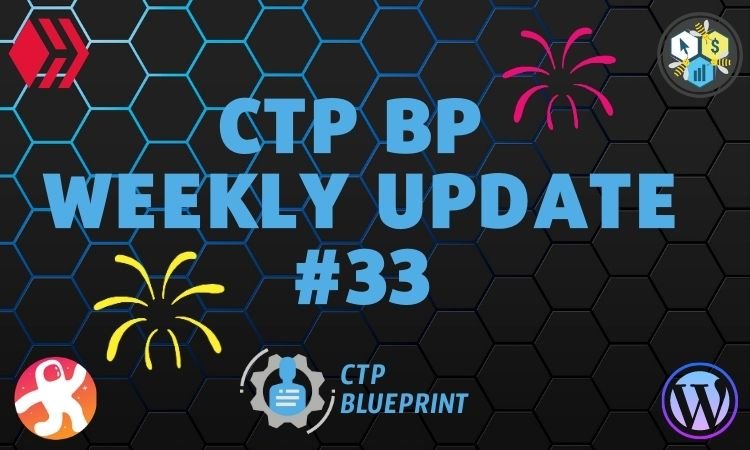 Hello Buzzy Bees!
Welcome to the last CTP Blueprint Weekly Update of the year!
To say goodbye to this year, the video explains in detail what is CTP Blueprint!
CTP Blueprint was born in May and created as a Guide to walkthrough you inside Click Track Profit (that's what CTP stands for). Click Track Profit is a training hub for Affiliate Marketing and Online Business in bite-size video form. Inside there is a variety of topics to go through from Building a Brand and Building a List (The two "B's" of CTP), as well as Blockchain and Crypto and so much more! I mentioned in the video there are about 150 lessons inside CTP but it's 130, my bad, but even so, it's so many things to learn, so many questions you might have answered! Even though all the training inside CTP is simple and objective, the amount of information can be overwhelming.
The program consists of three Memberships, the Free, the Guide, and the Video Membership.
The Free Membership is where everyone starts on and you can get an Ebook for free to get you started with CTP, as well as a link to The Hive Guide and an in-depth guide to StartEarning.today as a glimpse of what you can get inside the Guide!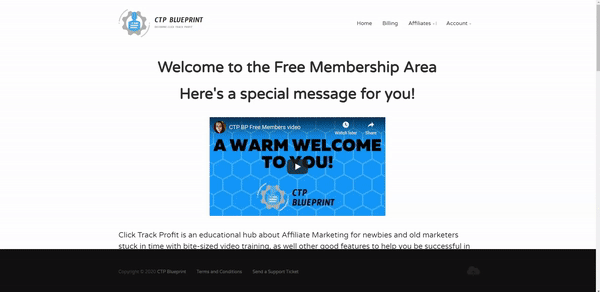 The Guide Membership (one-time purchase) is a group of Blueprints each one specific to the most important sections of CTP or even how to build an online business in general, as well as tips and experiences which I learned through my journey. Each blueprint and chapters have their own Action Steps with the Training Lessons that you should focus on inside CTP as well as a Downline Builder in certain topics.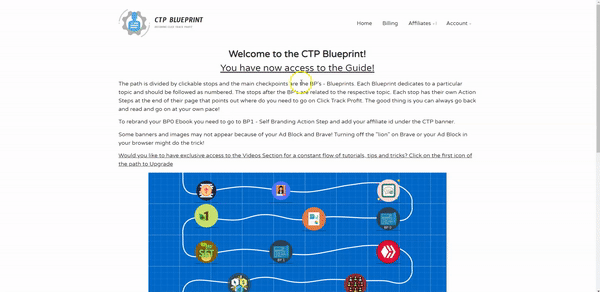 The Video Membership (monthly subscription) consists of a variety of walkthroughs, tutorials, tips, and tricks in video form because sometimes visuals can help a lot! The Videos are divided into themes from "Face to Face", where I talk to you "in person" about important subjects, to walkthroughs inside CTP and other Affilliatech programs, and a fair amount of videos about Hive Blockchain and Crypto I learned so far.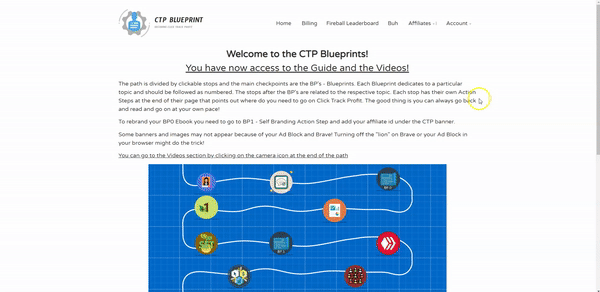 Hope this helps you get to know a bit about CTP Blueprint but if you are still in doubt about something please drop me a line!
Since I'm on a break from adding new video content, I turned on the special offers: a 25% Discount in either the Guide and Video Memberships!
---
Still asking my fellow members for testimonials! I will give you a treat!
https://ctptalk.com/hive-181335/@elianaicgomes/lxmdrkqx
---
Inspired by @jongolson, I will add a beneficiary to these weekly posts as a highlight to my members!

Because this post is on 3Speak the beneficiary feature is not working, but I will do it manually!

25% of HIVE PLUS 100% of CTP Tokens!!

So for this week, the highlight is @achim03!
---
Don't forget to Like @clicktrackprofit's Facebook page, as well the CTP Blueprint Page to get notified by the webinars coming live!

https://www.facebook.com/ClickTrackProfit

https://www.facebook.com/ctpblueprint

Thank you so so much for your support!!

Have an awesome New Year!
---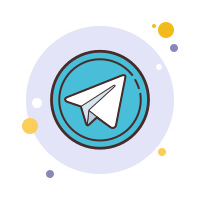 ---
▶️ 3Speak