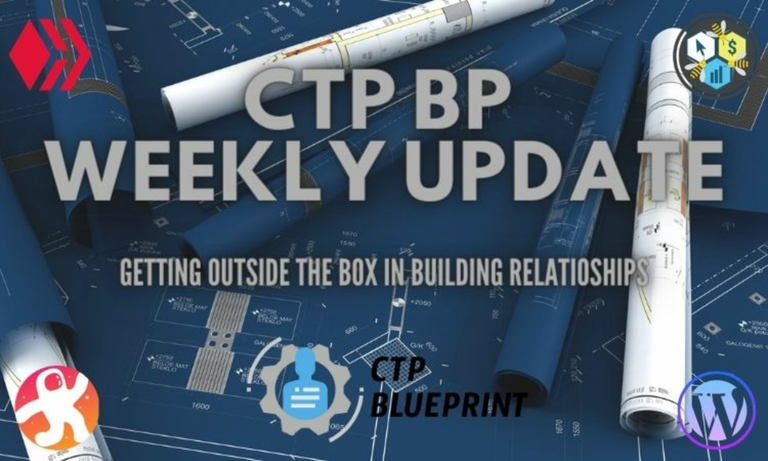 ---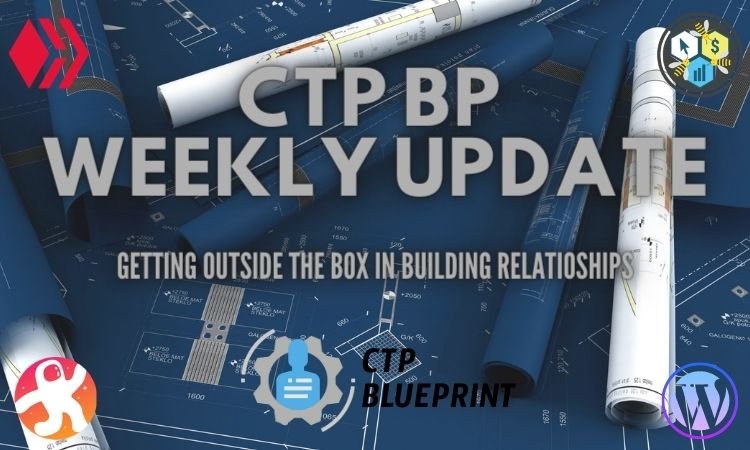 Hello Buzzy Bees!
Welcome to the CTP Blueprint Weekly!
To bring more value to your members you must gather the best knowledge on how to stand out or to build a strong relationship with them. Sometimes that means getting outside the box so people can recognize you as someone who tries what it needs to captivate their audience.
@jongolson and @blainjones talked about this on the last Thursday Night Live - https://www.facebook.com/ClickTrackProfit/videos/440805730480025
These can be little things like changing the automatic emails which members receive and turn them into more personal and less cold than just a login link and a verification link.
That was my little thing this week! I even added my welcome video that's inside the Free Membership Homepage so they can see a face on the name right away!
This video has some time (fun fact that my comfort level in making videos can be counted by the takes I had to take to make one video lol) but I think it a good warm welcome, you can check below:
Another way to get outside the box, and thank you @jongolson for this, is sending personal video messages!
Jon shared a program called Bonjoro which you can create a campaign and you can record a quick message to someone and send it through email. It has also a text message box on the side and people can reply back! Very simple yet so powerful and it really stands you out from the others! Not everyone is willing to take this step but it brings so much value!
Chris, @mba2020 was my first video message I sent and he was kind to let me share it for you to give an idea: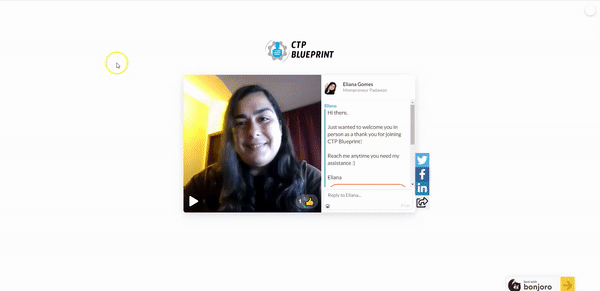 You have a free 14-day trial at the beginning and it's nice and clean as you can see, you can add your logo at the top and your link on the text message. And they can talk to me about anything through the chatbox!
What I'm thinking about using it to answer support tickets perhaps in the future!
You can take a look here: https://www.bonjoro.com/
For the Video Membership, this week I recorded a walkthrough on LeoDEX. It's a cool platform from @leofinance to exchange your Hive-Engine tokens. Like Hive has many platforms/frontends to create and engage but all goes to Hive, Hive-Engine has a few platforms like https://hive-engine.com/, https://tribaldex.com/ and, of course, https://leodex.io/, Sometimes can be a bit confused for the most experienced can't imagine for the newcomers!

And that's about it!
---
Still asking my fellow members for testimonials! I will give you a treat!
https://ctptalk.com/hive-181335/@elianaicgomes/lxmdrkqx
---
Don't forget to Like @clicktrackprofit's Facebook page, as well the CTP Blueprint Page to get notified by the webinars coming live!
https://www.facebook.com/ClickTrackProfit
https://www.vimm.tv/clicktrackprofit
https://www.facebook.com/ctpblueprint
Thank you so so much for your support!!
Thank you so much for reading!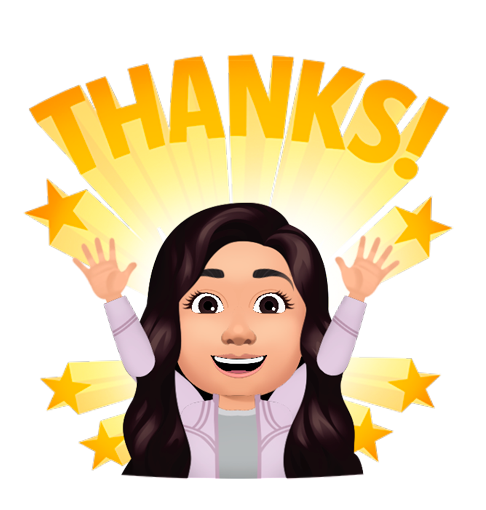 ---






---
▶️ 3Speak