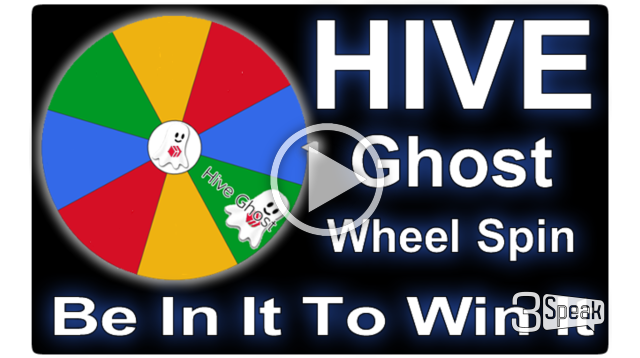 ---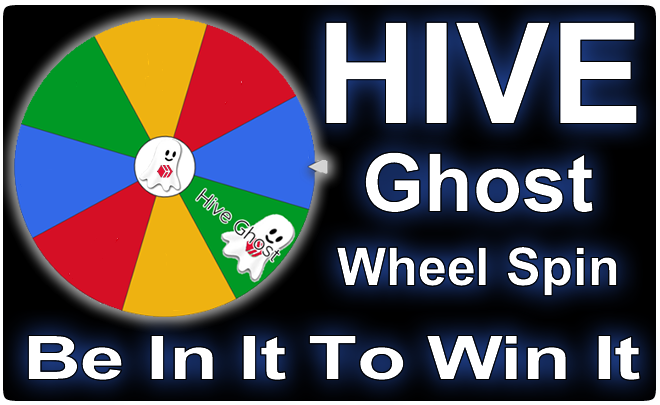 Welcome to the HIVE Ghost Wheel Spin
This is a Daily Prize Winning Opportunity
You Must Upvote and Comment on this post to go onto the wheel for tomorrows post
Please be creative with your comments and encourage others to engage
Your Up-Vote goes towards the Prize Tally


Whoooooooooo Said - Eye of newt, and toe of frog,
Wool of bat, and tongue of dog,
Adder's fork, and blind-worm's sting,
Lizard's leg, and owlet's wing,
The purpose behind the wheel spin is to get people to participate and engage with each other.
Through your engagement you have nothing to lose but everything to gain.
All you have to do to be entered into this wheel spin is up-vote this post and comment on the post below, then your name will be added to the wheel for the spin.
The winning name will receive a percentage of the total value of the Author rewards *(4)
The Spin for this post will be in tomorrows post
Your Up-Vote goes towards the Prize Tally


Terms and Conditions of the Hive Ghost Wheel
To be eligible you must up-vote and comment on this post
Up-vote and no comment or comment and no up-vote will make you non eligible
The decision of the wheel is final
The prize amount will adjust as the wheel becomes more popular
Hive Ghost will always be a name on the wheel.
These rules may change as the wheel develops
All HIVE will be transferred to the winning account within 24 Hours
The wheel will spin each day and be recorded to Video
The entries for each days wheel spin will come from the previous days post.
Any abuse of the system will make that abuser non eligible for the wheel spin
What constitutes Abuse and not limited to
Abusive Language
Disrespect to others
If you consistently give zero value up-votes when you have the ability to add value to the prize
Have a great day and #ThriveOnHive


The HIVE Guide
Do you want to have a FREE comprehensive Tool to navigate your way around HIVE
Click the Banner below and start your training today



More Daily Prize Winning Opportunities
CTP Talk Wheel of Engagement - Win CTP Tokens - Click on the Banner to go to the Blog Post and look for the Open for Entries Blue Wheel of Engagement Banner


Win CTP Tokens and HIVE everyday -
The CTP Swarm - Honey Pot - Be part of the Swarm and engage - Click the banner for the Blog and look for the Swarm 'Open for Entries' Post


Royalty Free Music http;//bensound.com
---
▶️ 3Speak