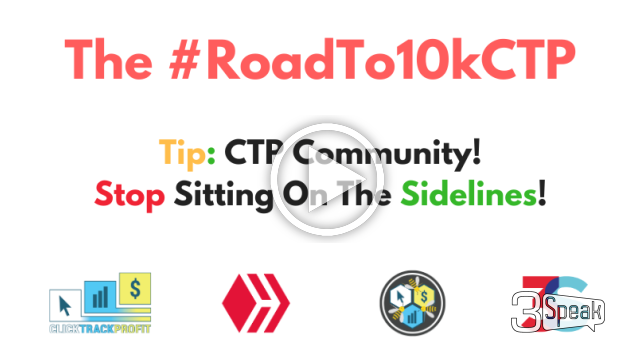 ---
It's going to be a little rough this week...
We're going to do some hardcore 'pushing'!
If you are sitting back, watching and not taking part in the community through constant engagement...You are missing out HUGE!
Quoting CTP Swarm legend @ph1002 - "Engagement is important, people... Actually, it is crucial for your growth!"
Stop sitting on the sidelines and START making comments!
Not only on this post but throughout the entire Swarm!
Simply click on 'New' and start building your reputation as someone who values community and wants to see it grow!
You are supporting your fellow community members but here's the kicker...
This is the BEST way to build your personal brand and reputation!
And oh yeah...We all 'pay you' to get active so...What are you waiting for!!!
---
Want to learn how to combine the blockchain with affiliate marketing? We have the solution to fit your needs...
---
▶️ 3Speak