Namaskar / Hello to hive user I hope you are doing great and having fun in your life and enjoying it with your loved ones
*I am back here with a new Topic that is the answer to the question that is asked by @abundance.tribe that is * Abundance.Tribe's BiWeekly Question - What Do You Get MOST EXCITED About In Your Life? This was asked around 4 days ago this post is the answer to the question they have asked.
There are many things makes us feels excited it all depends upon of the persons few have same things that makes them excited. The things that excites me is the universe and the amazing things that all are around us that is nature.
I love and feel very excited when I read or watch blogs or watch the videos that are related about universe. I love to see the Si-fi movies, season and anime series that are related to space or amazing science technology. I know that now no one can predict the future but we can see the development of technology around us.
Around all over the world scientists are trying to know the universe more and more day by day they are achieving a little and one day the day will know a lot about universe.
Universe is a huge Mystery for all of us there are many movies that are related to space and the advanced technology that we will achieve in the future.
---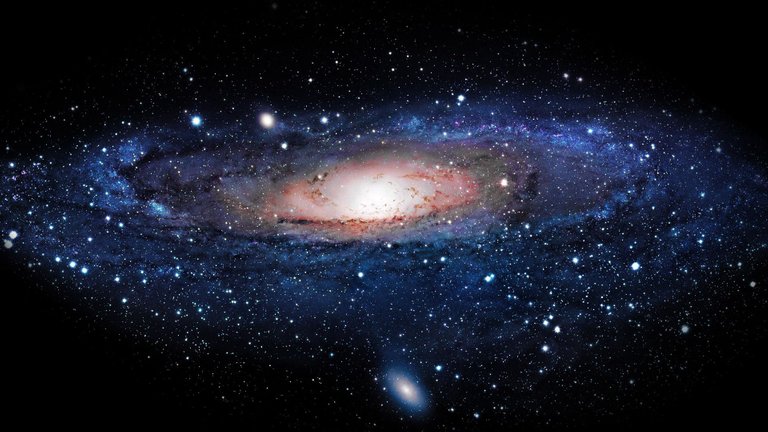 ---
There are many questions that comes in many that makes me more excited about the universe me me that are-:
what will have after we die .
Do God really exists.
Do aliens exist
Are we living in a simulation.
what will happen earth will a huge asteroid hit the earth again.
Black Hole.
Time machine.
Is time Travel really possible.
Are we able to change our pat.
Do parallel world exists, and there are many more.
This all the things make me very confused most of time, I feel very excited when I see the documentary about space, universe and other documentary about nature. Few documentary and movies excites me a lot, I want to buy a telescope to see the outer world at night with my eyes.
Maybe some day I am able know all the answer the questions that I wish to know , am I really cable to know and store all in the small brain of mine 😋
Thanks a lot for being here, I hope you find something new here. Let me know what you think.



Thanks & Regards
@bhattg
-----Together we will make this a better place-----