Previous 🎓📖Lessons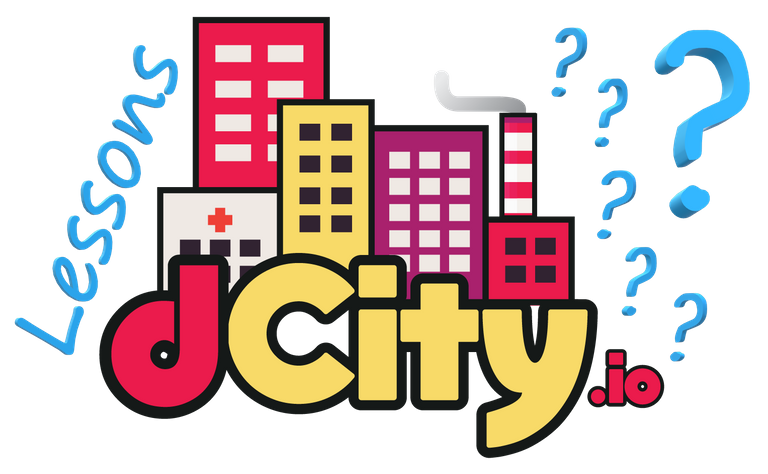 Game Info
Creator: @gerber
Support: Discord Server
Game Website: dcity.io
Login options:
---
Lesson #3 - Dominating Taxes over Profit
Everyone (mostly) gets supper unhappy when taxes go UP right? Well, what if I would tell you that it's actually when you can profit most? Not in short term definitely... but if you have some strategy in place, it can pay off really good. The purpose of this lesson is to show you how!
To start, in the previous lesson, I have already elaborated some of the taxes and some key points about them. For purposes of simplicity on this lesson, let's just focus on the Basic and Income taxes. You will be able to extrapolate the other ones with further calculations if you understand the concept behind this lesson.

Basic Strategy
On general, what you wanna do for maximizing your city profit is to regulate your winnings along with the current price of SIM for HIVE. Remember that the only way to issue (print) new cards is either by using 4 HIVE (or SWAP.HIVE) or 800 SIM per card. So, when the market price of SIM is not exactly at 0.005 HIVE/SIM, that's when you need to act in according to the profit trend.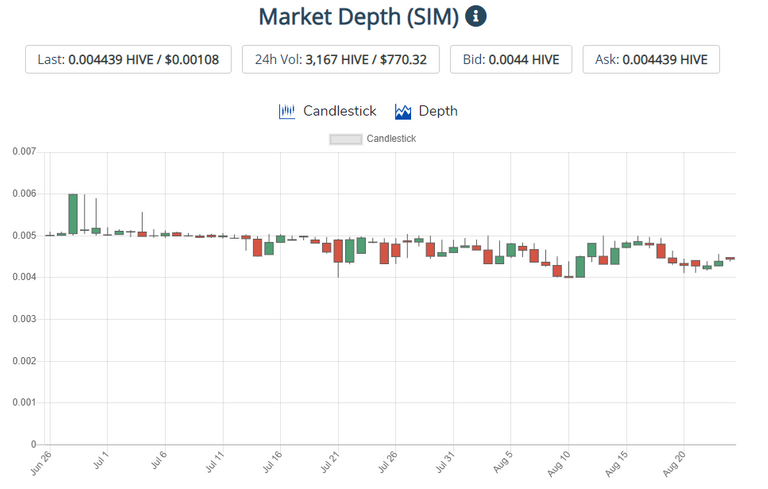 When SIM price goes under 0.005 HIVE, you wanna BUY SIM as the best way to flow your income re-investment. The other way around, when SIM value is above 0.005 HIVE, you wanna SELL SIM. That can easily be explained by what I said just earlier, about the static price of printing cards.
Push Harder!
If you, or let's rather say, when you have more volume, it begins to be more lucrative to have some amounts playing both on the "Basic Strategy" and also consuming the "Spread" if there is any. This will be both lucrative for you and beneficial for the economy of the game. High spread means, low market volume, so, if you stimulate the market with higher volumes, the maker auto-heals, trending for higher volumes. It's usually a win-win. If you can, take advantage of the spread to get some profit. It's a no brainer between HIVE and SIM!
Extended complexity
Ok... price point, check, volume, check! Now comes the best part, cards market prices! The next exercise is to watch for card prices and their lowest selling price, similar to what Binary Trading does behind the scenes, but here you are able to state your own profit for what the market allows you consume.
Let's put up an example here. Imagine that you have Banks selling for 3200 SIM and also 12 SWAP.HIVE... and the SIM price is at 0.004 HIVE/SIM. That means if you buy SIM at 0.004 HIVE, for the 12 HIVE worth, you get 3000 SIM! So you should NOT spend 3200 SIM to buy that bank, instead spend the 12 SWAP.HIVE because it's cheaper in SIM price at current market rate.

This get's you the basic idea of the strategy. Of course, the market can vary quickly and as a result, you might need to adjust your "risk" on doing such decisions. But in general, this is would be another strategy of profit.
What does all of this relate to taxes?
A lot! The higher the taxes, the less SIM selling will be incentivized. Meaning that the price of SIM should in theory rise. And if taxes get higher, fewer people will win SIM, therefore, if you held some SIM, you have now more power to decide the risk of your profit, either by selling the SIM for a higher price or buy re-investing it on cards (either printing or from the market) because that's where the best price resides.
In sum, it's with this gaming factor of the taxes that you can maximise your profits using all the previous strategies. Just be mindful that you have to play within your bubble of "volume". Otherwise, you end up being stuck (waiting for prices to make a profit).
Special Note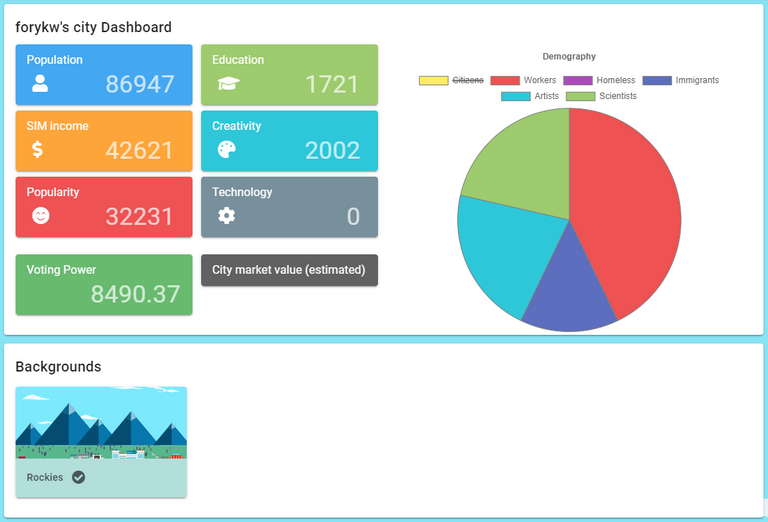 You are now able to select your background card in a menu. So, this represents a higher reason to hold multiple scenarios cards (or an opportunity to sell them) and time to time change how your city appears.
Be mindful that on the big circular cheese graph, you can select/unselect population types, making the total demography look different. It's a neat feature of the main interface, provided by @mys.
---
This hashtag is valid both on Hive and Twitter. So, if you have an account on either and you are up to post about dCity, make sure you use both #dCity and #HIVEGames. If you wish, also tag me on Twitter, the account I use there is mentioned bellow.
(credit @doze)
Supporting this initiative will be a tremendous help to the #HIVE ecosystem, especially if your area is into the #Blockchain #Games world. For more details of how this started, check the side image that links to the post.
Any questions, advice requests or comments are welcome, either here or anywhere else you find me.
🖐️HIVE5's!
Have fun, good luck on all the gaming and lots of teaching "how to play" to new players.
If you have an account on Twitter (follow @forkyishere) and you enjoy #news about the #HIVE blockchain, make sure you tweet about any reference to your account here. I am following all users!
---
Check these Cryptocurrency 💳Cards