Making Money In A Slow Economy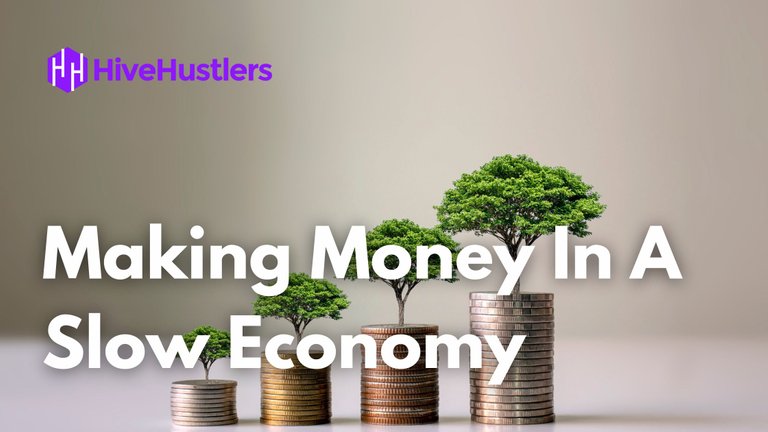 With the economy in the shape that it is in, many entrepreneurs are having a hard time making the same returns they were making before everything went into the gutter. Many different industries have taken major hits, but when you watch the news, everything seems all hunky dory with the economy, even though food and fuel prices are at all-time highs.
When you have companies like Meta laying off 11,000 employees, but you consistently see just about every restaurant and grocery store hiring, you start to wonder if you are in the right industry.
Things go up, things go down, the key is being flexible in the business model that can carry your business in both types of economies.
Hustlers Gonna Hustle
Many smaller entrepreneurs refuse to let businesses collapse, so they have to find ways to supplement the lack of income from your main business. That may be just offering a new product or service that people are needing at the time. It may be learning new skills and expanding your horizons. This could lead to industry education on YouTube or other video-sharing platforms if you see yourself as an expert in your chosen business, this can lead to a whole other source of revenue for your business.
Finding completely different side hustles can be a great way to supplement as well. This can be a way to expand your knowledge to other industries, or just get your head into a whole other space. This is good to do at times, just to give yourself some variety. For example, you can get into one of the gig apps and go drive for Uber or deliver food. This can be a way to get out and meet new people as well.
Learn New Skills
Learning new skills and figuring out how to profit from it is always fun. Let's take trading for instance. This can be an invaluable skill for anyone to learn that can be used as a way to supplement your income as well as help you grow you capital exponentially, if done right that is... You can also lose money pretty quick.
Learning when to buy, sell, and hold assets can change your financial game in the long run, and can be incorporated into any business model. Other ways to earn are to invest profits from your business that are not needed for overhead into stocks or ETFs that pay dividends. This can create an entirely new revenue stream for your business.
But this really goes for any skill. Learning to code for instance can make for a great side hustle. You can start by creating and managing your business's website, then offer your website design services on the side for some extra dough!
Capital Management and Preservation
This is the key to everything! Risk management and capital preservation is really the biggest thing for any business. No capital, you can't really operate. So making sure you are not blowing your business's capital on unnecessary expenses is the first step to make. When the economy is tight, you tighten the purse strings. You would be amazed that just saving money can earn you money. So instead of paying for an unneeded service or whatever the expense may be, then take those funds and buy a dividend paying stock, ETF, or something like Hive Backed Dollars that earns 20% APR on the blockchain!
No matter what steps you take for your business, just make sure you are learning from any mistakes made and moving forward. Don't let losing money stop you from living your dreams. Markets are crazy, the economy is volatile, so just make sure you are taking care of yourself and your business by preserving capital and finding new ways to earn in downtimes!
Until next time hustlers....
Keep calm and Hustle on!

Main info site: https://hivehustlers.com
Hive Blockchain community: https://hivehustlers.io
HiveHustlers Community on Peakd: https://peakd.com/c/hive-183630/created
Check out our multi-token DEFI ecomomy: https://hivehustlers.com/token-economy
Like what we do?
You can delegate Hive Power to @hivehustlers and earn $COM tokens that when staked, earn daily drips from our various community token rewards pools! Staking $COM will earn you tokens like $LEO, $CTP, $LIST, $WEED, $PIZZA, and $ONEUP!
Please also consider a recurring Hive or HBD tip! It goes along way to help build a better community.
Any GIFs used in this post are from the Peakd GIF library. Header image made in Canva.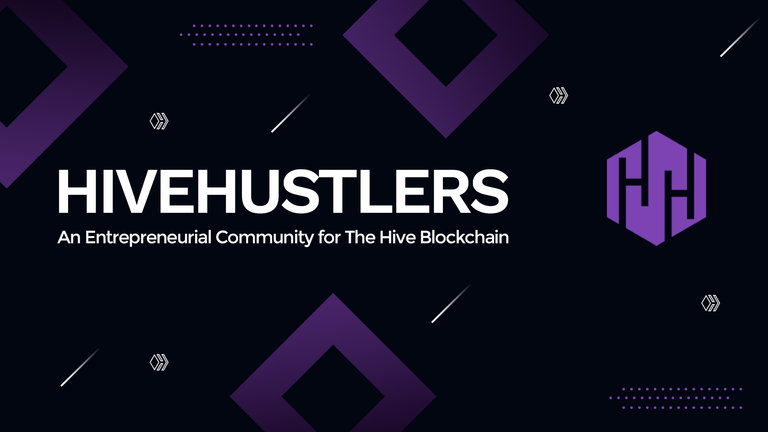 ---
---