---
When you come to Hive, you are usually feeling a bit alone... There are thousands of active users, but it is hard to find your place... The easiest way to "survive" on any social network is to plug into some group of people that have similar interests as you... That was my topic for my daily vlog... Take a watch...
I have mentioned some tips inside the video how can you go in the "fast lane":
Create content
Use the #introduceyourself tag when you are doing your presentation post about yourself...
If you search for an idea to fast-jump into the content creation, the ideal option is to join some of the running challenges as #IAmAliveChallenge, created by @flaxz (you can find more details about it here: https://peakd.com/hive-155221/@flaxz/i-am-alive-challenge-the-guide)...
Or you can try 5 Minute Freewrite (hashtag: #freewrite), created by @mariannewest... Check her out like every day, there is a different topic...
Also, there are a bunch of contests, giveaways... Check out @hiveghost, @russellstockley, @cryptofiloz (Splinterlands giveaway), or just check the search page for giveaways here: https://peakd.com/trending/giveaway
Follow others on the blockchain and #engage with them through comments...
Some great content writers that I like are @jongolson, @pixiepost, @nathanmars, @achim03, @russellstockley, @robwillmann, @flaxz, and a lot of others... I don't want to SPAM this post a lot, and I have probably forgotten someone... please accept my apologies...
Invest a bit on the platform...
It doesn't have to be hundreds of bucks... it can be 5, 10, 20... Just to show your "seriousness" in your journey, but also, it will help you to "keep you on the course"... It will be a small motivation to push forward if you stuck a bit... Also, it will help you to have enough RC (resource credits) that you can create and comment on the platform as much as you want...
You will also start to receive passive income from upvoting others, and show support to them as they will to you... ;)
Also, you can join some curation trail (I would suggest @hivehustlers or @bradleyarrow curation trails)
And don't forget to join communities from your interest... If you search for good supportive communities, I would suggest HiveHustlers and CTP Community and CTP Swarm...
In the end, I would like to highlight one post today... If you are into gaming, you can check the great post about dCity game created by @invest4free and you can find it here https://peakd.com/dcity/@invest4free/investing-in-dcity-part-3-why-are-there-taxes-in-this-game
Thank you for your valuable time,
~ph~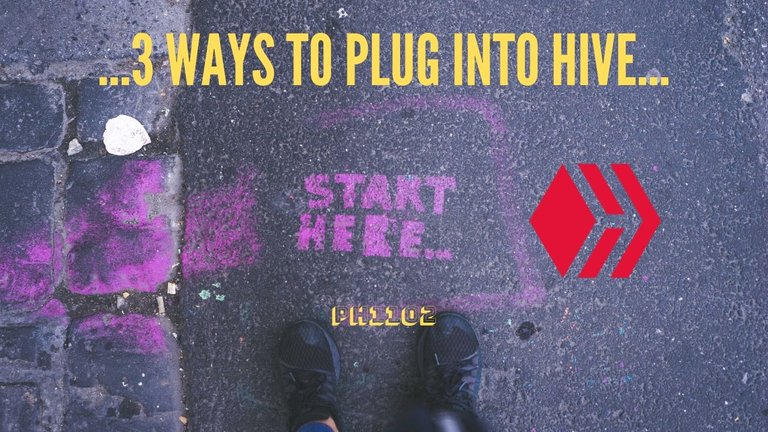 ---
Music in video:
Growing Up by Scott Buckley https://soundcloud.com/scottbuckley
Creative Commons — Attribution 3.0 Unported — CC BY 3.0
.:. .:. .:. .:. .:. .:. .:. .:. .:. .:. .:. .:. .:. .:. .:. .:. .:. .:. .:. .:. .:. .:. .:. .:. .:.
Don't forget to follow, reblog, and browse my Hivepage to stay connected with all the great stuff!
You can find me on ClickTrackProfit .:. Twitter .:. LBRY
.:. .:. .:. .:. .:. .:. .:. .:. .:. .:. .:. .:. .:. .:. .:. .:. .:. .:. .:. .:. .:. .:. .:. .:. .:.
---
▶️ 3Speak