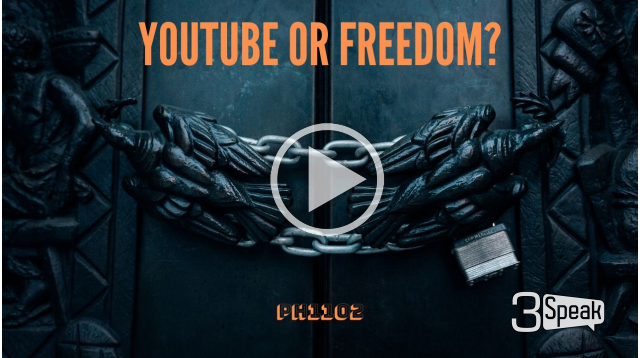 ---
As always, I want to clarify some things in the beginning... All that I state in the video and here in the post are my personal opinions and they are (will) probably be different from your point of view... Which is completely normal... I do believe that decentralization is the way to go for most things, but I'm also aware that "COMPLETE" decentralization isn't possible... It's the same thing with all stuff around us that we create... There is no IDEAL things or solutions... There are maybe best-possible in a certain time, but surely not IDEAL...
That doesn't mean that we shouldn't thrive to create better solutions, but it means that we have to accept compromise sometimes... Some of the blockchain solutions are decentralized, but at a certain level, decentralized social networks have to have kind of tools for fighting against abuses, spam...
Also, I have received an interesting comment on LBRY about censorship and de-monetizing on that platform, which is a part of my topic today... In this video, I have been more focused on video content on Hive blockchain through 3Speak or D.Tube, but it is similar on the LBRY network, also...
My reason for doing videos isn't just money, as if that would be the only reason, I would already quit... lol... One of the biggest reasons is challenging myself and trying to see how far can I get with it... When I have started with content creation, I thought that I have nothing to say, or better said, nothing to contribute that can be helpful for others...
But, I was wrong. A lot of people can be inspired by YOUR stories and experiences, and by not sharing them, you deny them an opportunity to grow... On the other side, if you want to make living by creating content, you should take a look at that side of the story also...
Back to the point of the vlog... You have 2 main options for publishing your videos... Will do a comparison of Youtube (like a centralized option) and 3Speak, Dtube, LBRY (as "semi-decentralized" options)...
What do I find as the biggest problem of YouTube?
I have probably said some of these things earlier, but I have a problem with YT creativity and monetization... They have an algorithm that is pushing some content up and pushing others down... So, in general, ONE kind of content is favorized than the other one... As it is a commercial platform, they have incentives to PUSH content that "sells their stuff", regardless of quality, or importance of the topic...
That is directly connected with future content that authors WILL create... If you want to live from content creation, you need to monetize your vlog... To be "visible" you have to follow guidelines of YouTube to be pushed up, so you are creating content the PLATFORM is searching... This isn't a content that USER/VIEWERS want, this is what YT wants, to earn more money...
How is this different on blockchain platforms
In a certain way, you are doing a similar thing with your "niche", or topics for your vlogs, but you are more turned to your AUDIENCE... You got tips, upvotes for your content, you recognize which one is more requested, and you create more of that... It looks like the same thing, but it isn't as you are creating content for VIEWERS and not for the PLATFORM... I found that more encouraging as I have a feeling that I still can be creative in my way, to get attention to my material...
This is just my view on things about platforms, but somehow, I think that we have more freedom to create what we think that can help others... and not just to fulfill some rules and be INSIDE the box...
Maybe that is just another illusion, and I would like to hear your opinion about this important topic...
Thank you for your valuable time,
~ph~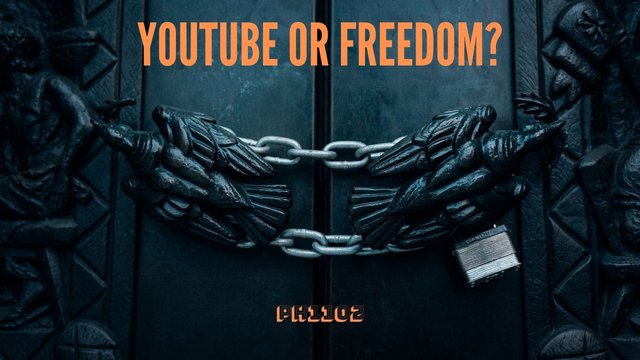 ---
Music in video:
Growing Up by Scott Buckley https://soundcloud.com/scottbuckley
Creative Commons — Attribution 3.0 Unported — CC BY 3.0
.:. .:. .:. .:. .:. .:. .:. .:. .:. .:. .:. .:. .:. .:. .:. .:. .:. .:. .:. .:. .:. .:. .:. .:. .:.
Don't forget to follow, reblog, and browse my Hivepage to stay connected with all the great stuff!
You can find me on ClickTrackProfit .:. Twitter .:. LBRY
.:. .:. .:. .:. .:. .:. .:. .:. .:. .:. .:. .:. .:. .:. .:. .:. .:. .:. .:. .:. .:. .:. .:. .:. .:.
---
▶️ 3Speak