Strolling Through the Jungle, Chilling on the Mountain Top 🌄 Voltz Mountain in Suriname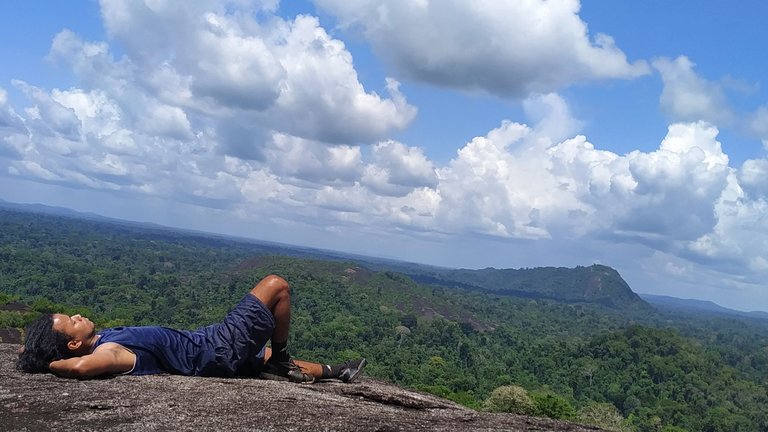 After the boat trip from hell came the forest hike of champions. As stated in my previous post about my trip deep into the rainforests of Suriname, we traveled long and hard to get to the start of our adventures that weekend.
https://peakd.com/hive-183952/@rarej/relaxation-and-views-deep-in-the-amazon-rainforest-oror-starting-with-a-far-too-adventurous-boat-trip-from-hell
After a good day of rest, it was time to hike through the forest for about 4 hours to the foot of Voltzberg (Voltz Mountain) which we were about to climb of course. This is not an easy task to say the least. It's not Mount Everest but it does test your perseverance and discipline. Because of this it's not surprising that from the 60 people that got to the island only around 25 took up the mountain climbing challenge. Voltz Mountain is one of the popular mountains in Suriname, frequently visited by tourists, with the right guide.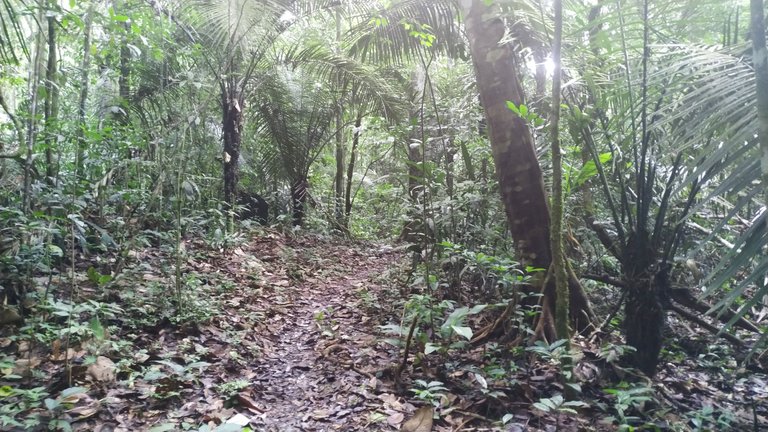 So there we were at the start of the path. Most not knowing that their lives would change forever, as a natural adventure like this really does change your perspective on life, while giving you a new appreciation for nature and life itself. As I said before the route through the jungle took about 4 hours until we reached the foot of the mountain, where the half hour climb to the top starts.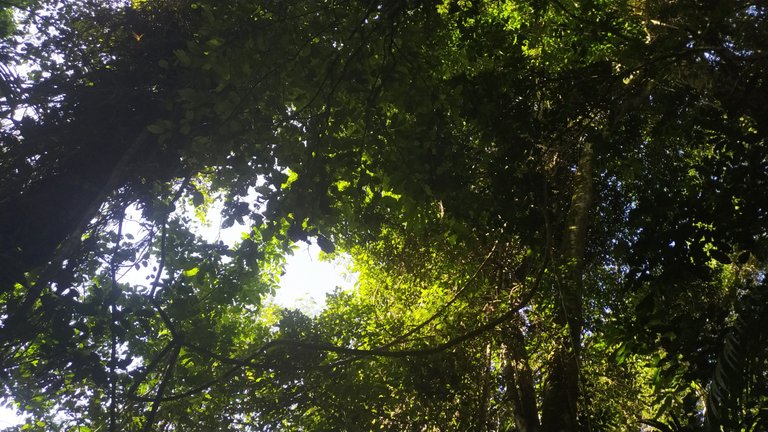 Even though this was my second time doing this, I was probably more in shape the first time around, making it quite challenging nonetheless pushing forward through leaves, water and mud. Luckily I had fun travel buddies.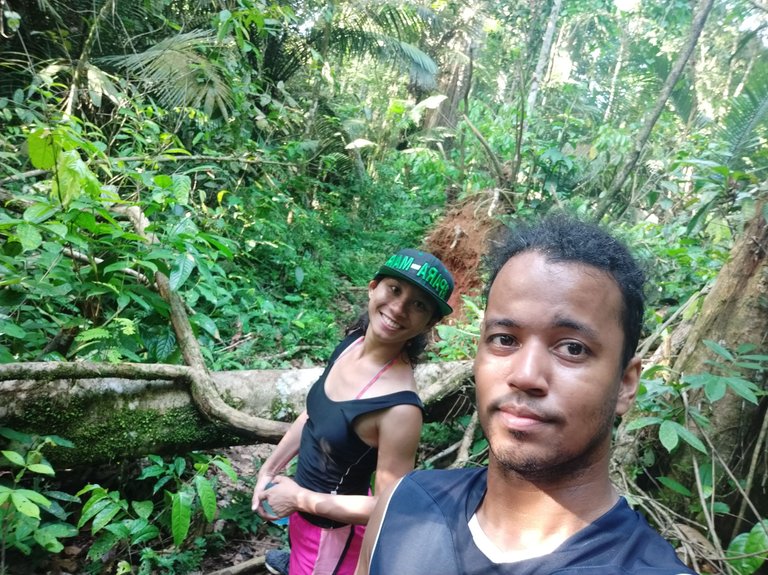 For the first two hours I was leading the pack on the trail, and then it happened, the soles of my shoes decided to give up. Thankfully one of my friends had duct tape and rope to McGyver it all back together, making the soles stick until reaching the mountain. On the way back I walked without the soles, but because of the quality of the shoes that wasn't a problem, as the memory foam was neatly stitched under the shoe itself, rendering the main rubber sole that got loose unnecessary.
But enough about my shoe problems. With all my extra handicaps including my jumpers knee thanks to "old" age, I reached the mountain. The climb itself was as challenging as I remembered, having to rest along the way.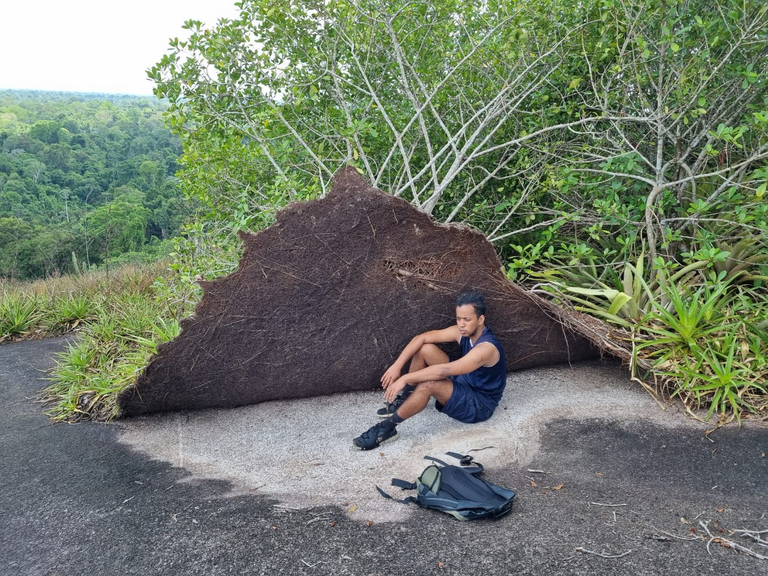 If you look closely you can see the bands keeping my shoe together.
And then finally we reached the top!
Insert inspirational quote here. :)
It was surely worth the trip after 5 years.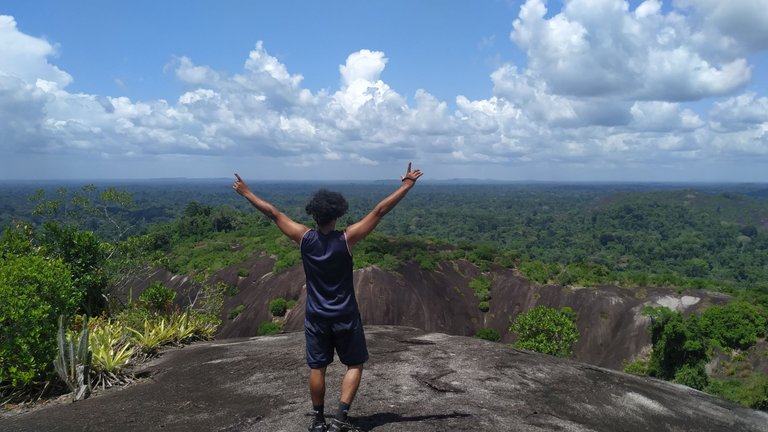 And even @tanjakolader enjoyed her first time climbing Voltz Mountain. Probably cuz short people have quite a rush when standing at great heights, but still..
Read more about her experience in her own post.
https://peakd.com/hive-183952/@tanjakolader/voltzberg-has-got-nothing-on-me-raleigh-falls-d-2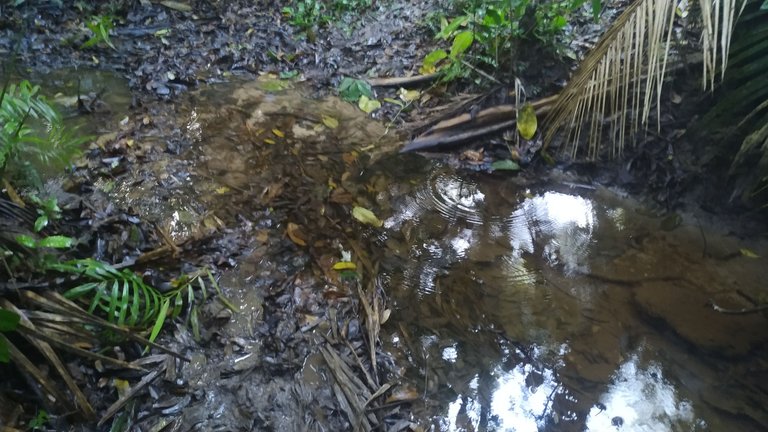 After enjoying the view, some fresh water and taking the required social media pictures, the group departed the top with the dread of having to walk 4 hours back through the same muddy path we travelled to get there. But it was all good because good food and a nice relaxing swim in the river was awaiting us.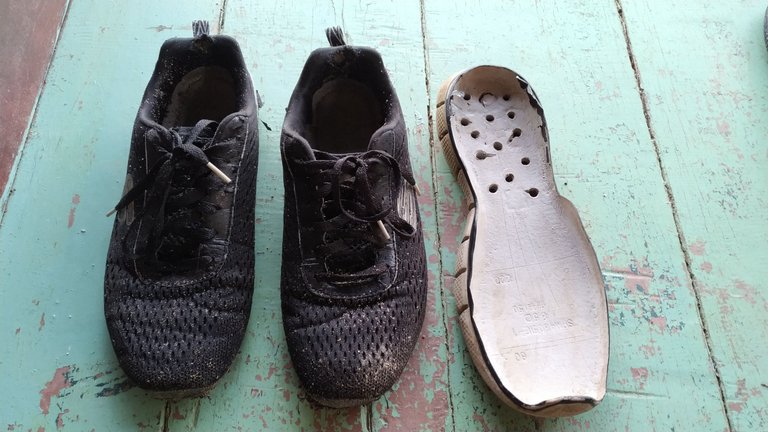 [ Uniquely Clever Sign Out Message Goes Here ]



Discord | Hive Community | ReggaeJAHM Interface
---
---