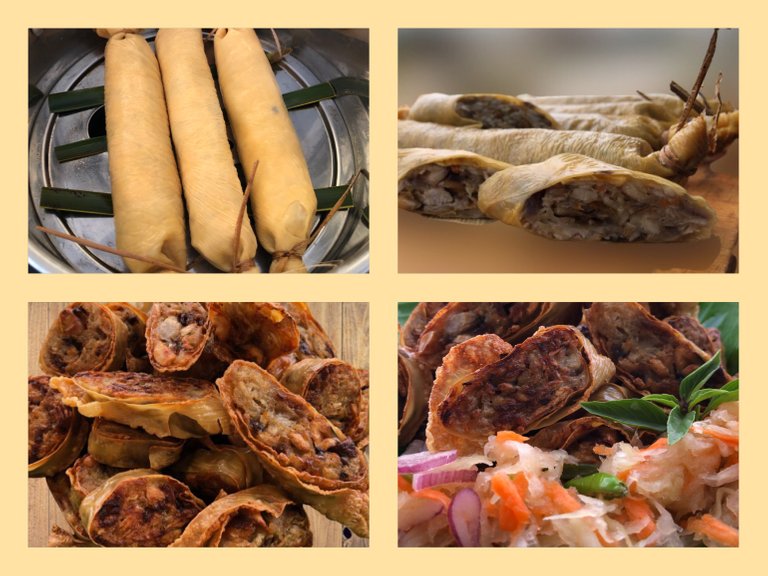 Hi from Suriname dear friends, today I made Khmer-Chinese food, Hu Kung. This is a snack food and the people in my country like to eat this food away from home.
We can find them in the market, near the street, or small restaurants in Cambodia. I even buy it to eat before, but this is my first time to make by myself.
I thing I can't eat it for 5 years already because I eat Ital food now, and this food the people always make it with pork and seafood. I saw soft tofu skin in the supermarket, and I miss eating it. So I think, I will try to make it by myself.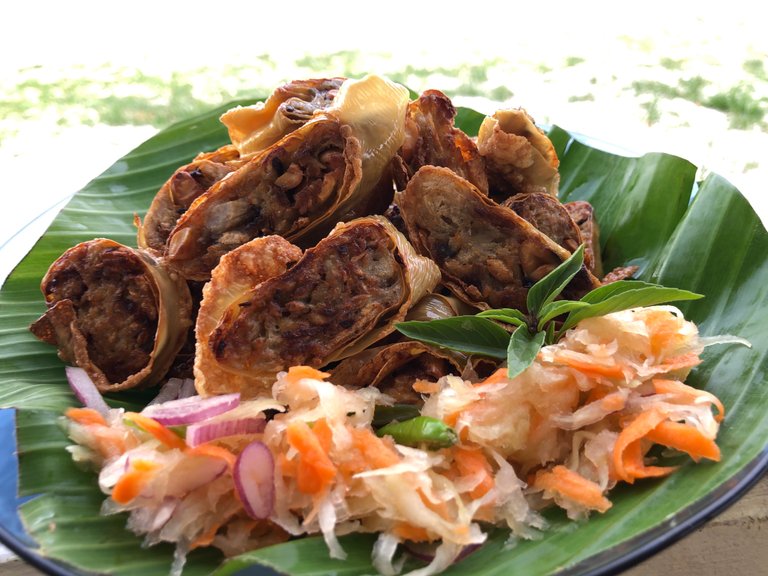 👩‍🍳 Hu Kung (Steamed & Fried) Ital Version 🔪
វិធីធ្វើហ៊ូគឹងបួស

Ingredients
300g taro
a little roasted peanuts
1/2 of carrot
1 big red onion
4 cloves garlic
1/2 cup chopped mushrooms
1/4 cup flour
150g soft tofu skin
1 tsp salt or taste
1 tbsp soy sauce
1/2 tsp black pepper
1 tbsp sesame oil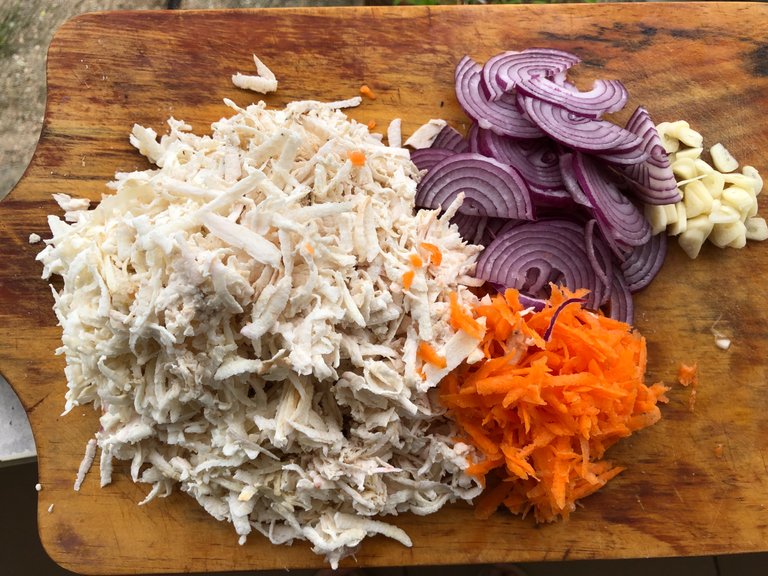 Peel taro, carrot and grate them. Slice red onion and garlic.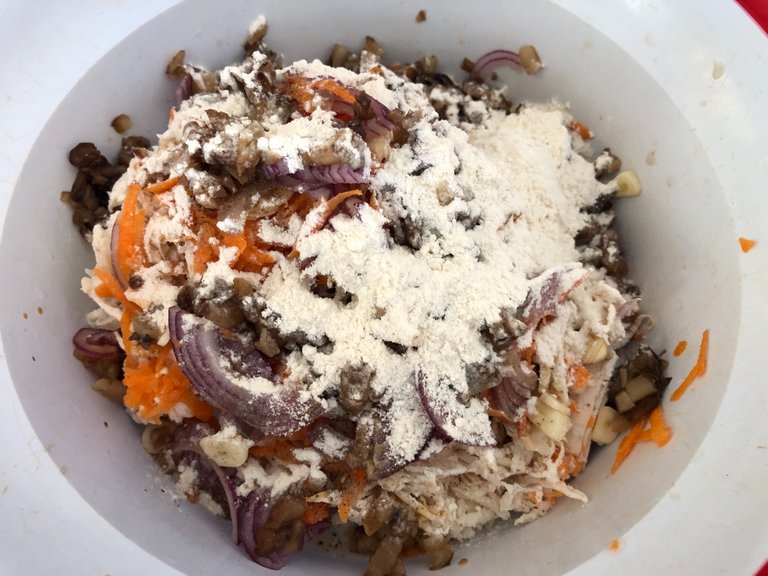 Take all ingredients in the bowl and mix up together very well.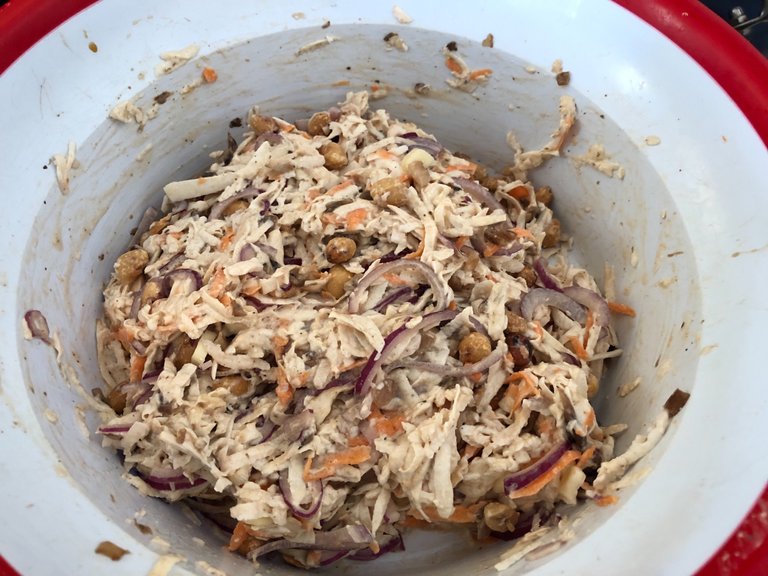 After mix it all up.
I use this soft tofu skin for rolling it. I cut it into six pieces.
Take one tofu skin and spread the water on a little and put taro and roll it.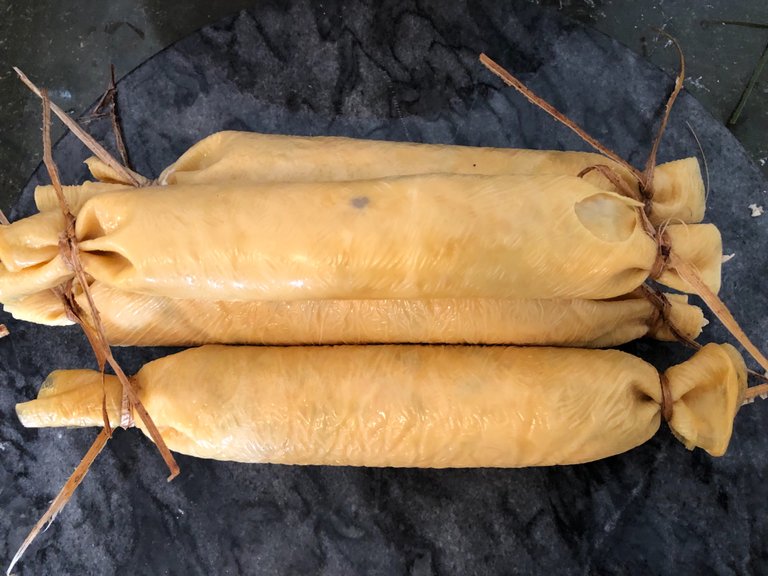 After rolling, I tie it with dead banana string.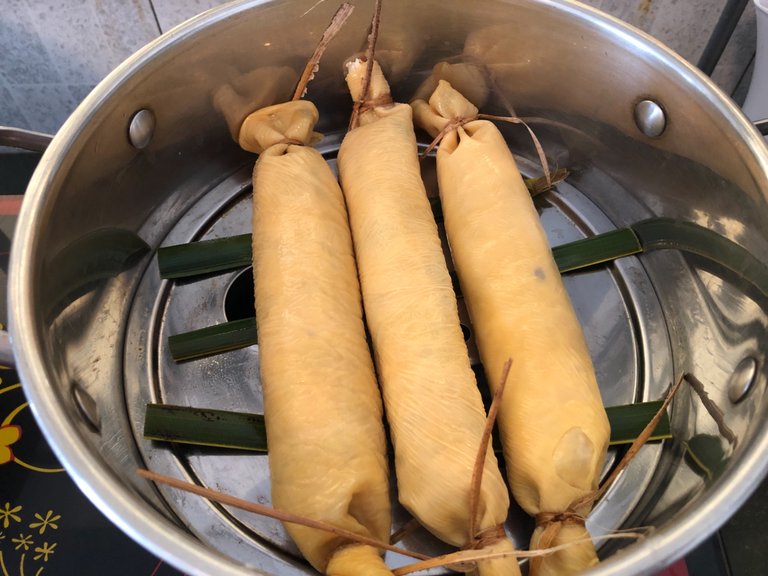 Then steam it 15-20 minutes. I have only a small pot, so I need to steam two different times.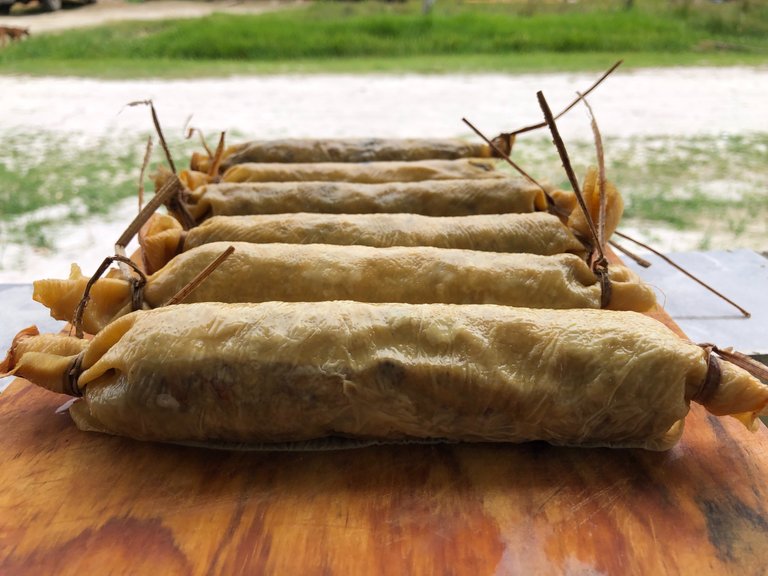 After steamed already, I cut it to fry and I eat with pickled papaya and with sweet sauce also.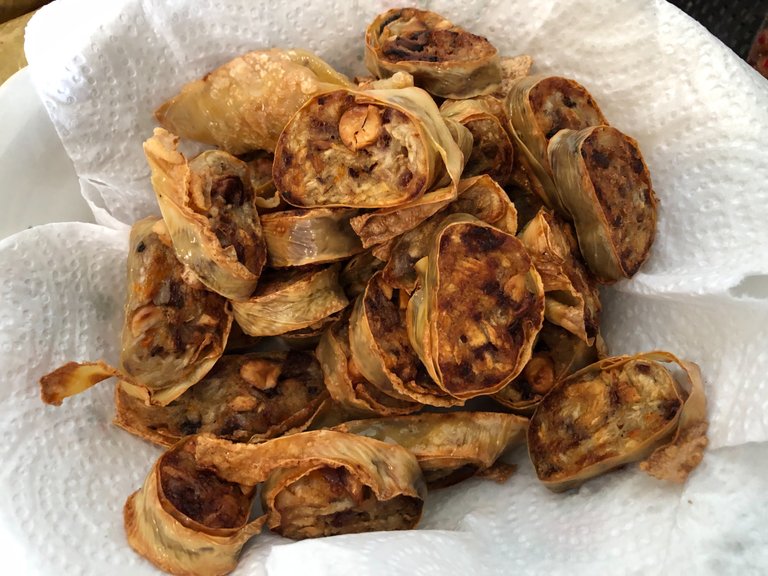 This is a food I made yesterday and I will make it soon again when I have soft tofu skin . Have a nice day everyone. See you next time 😊.

🙏 THANKS FOR READING 🙏
If you enjoyed this post, please upvote and reblog.

---
Posted via ReggaeJahm | Reggae Culture Rewarded