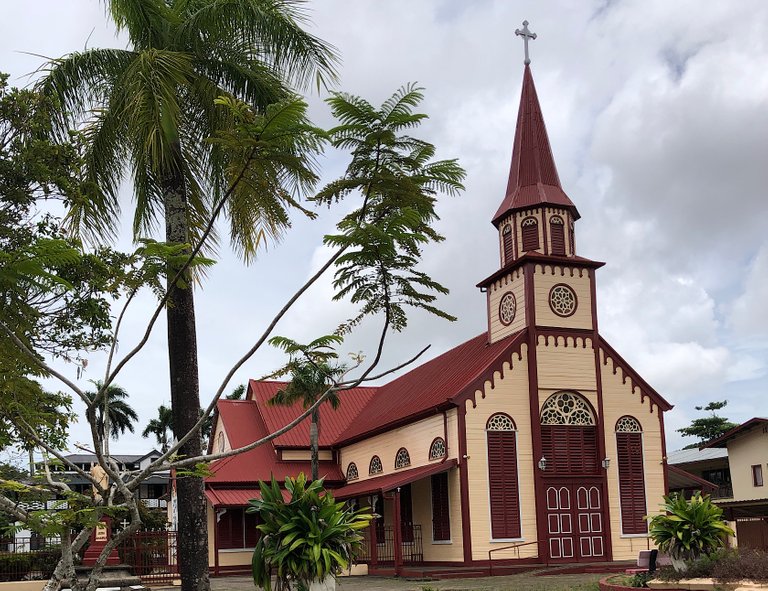 Greetings from Suriname everybody! Every day we usually go to the store and I love to share my life on Hive because Hive has a lot our lovely friends and make us enjoy doing it every day.
We go to the store near our place often, but sometimes we need go to far from our place for something they do not have near our place. My husband bikes and I just sit behind him. We always talk about what we will do when we leave here and about everything we will do in future. We bike and talk a lot.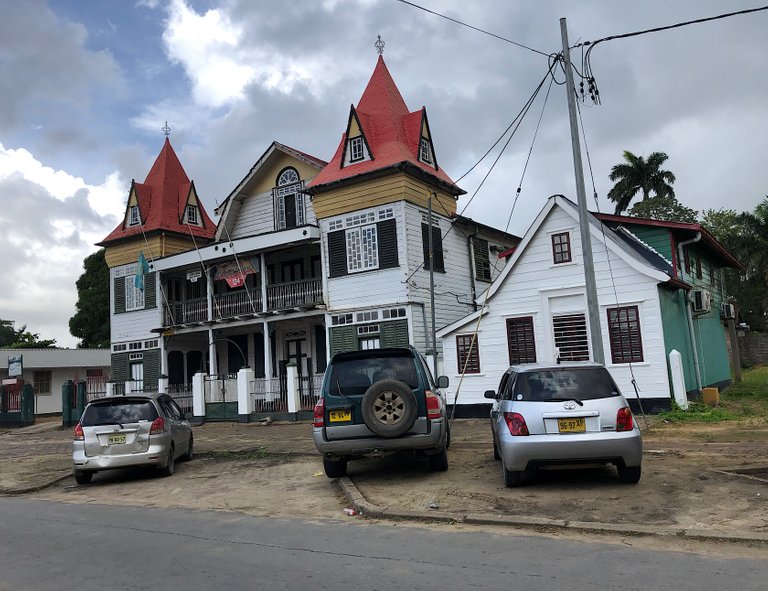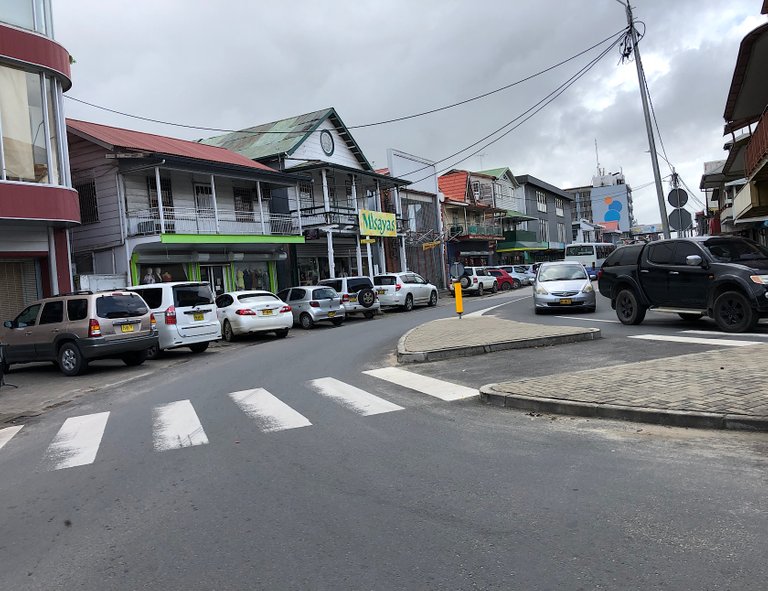 These streets are downtown in Paramaribo. I have free time to take pictures because I ride on the back. I wanted to take pictures for a post.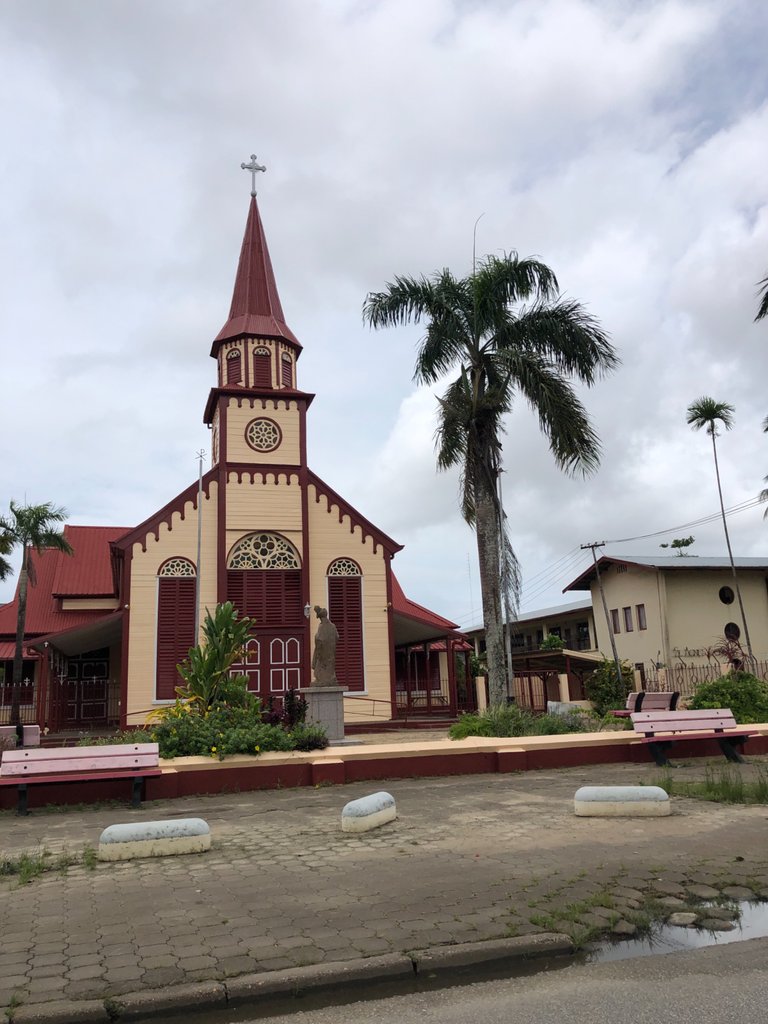 The temples here are always like this one, for their religion.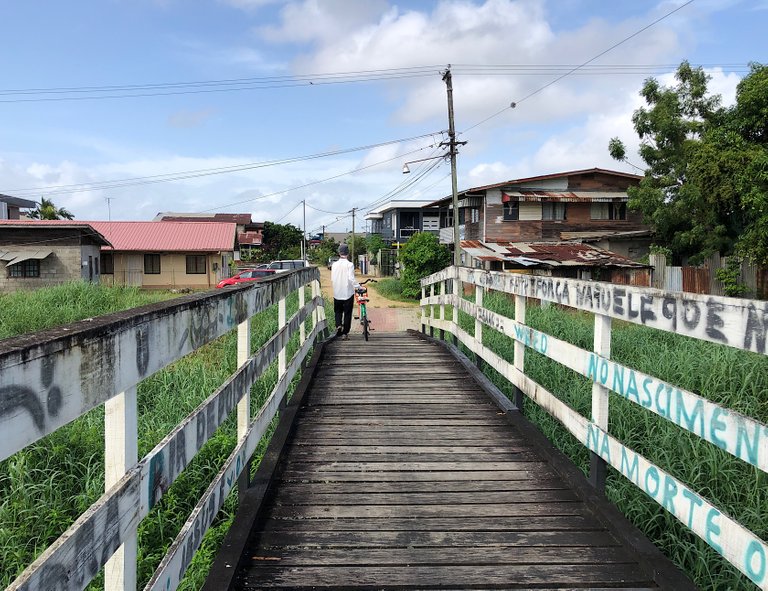 He bike ride on the road by google map but sometimes google maps is wrong, so we need to walk on a small bridge to get to the place we wanted to go.
The way to town the first time to bike it's okay but when he bike coming back home he feels very tired and me too. We said, we have very difficult life but we have more in love. We not have difficult life a long time, one day will be better, we hope 😇.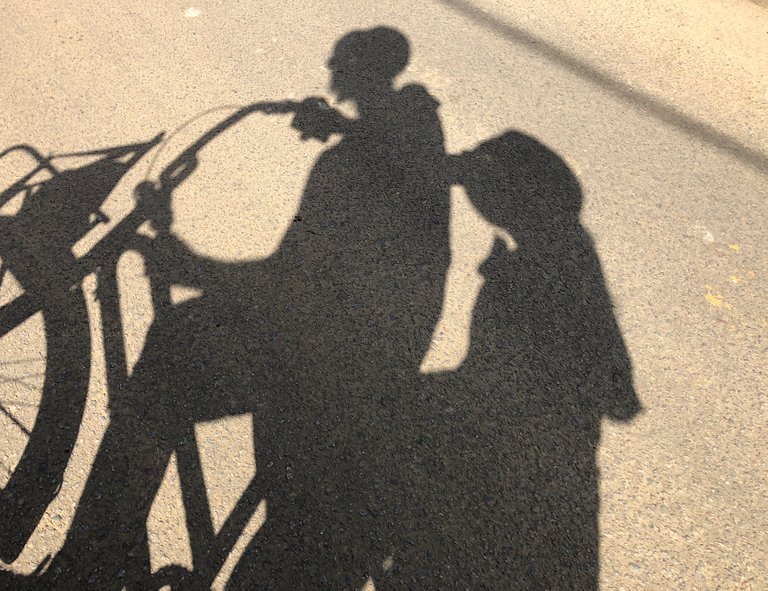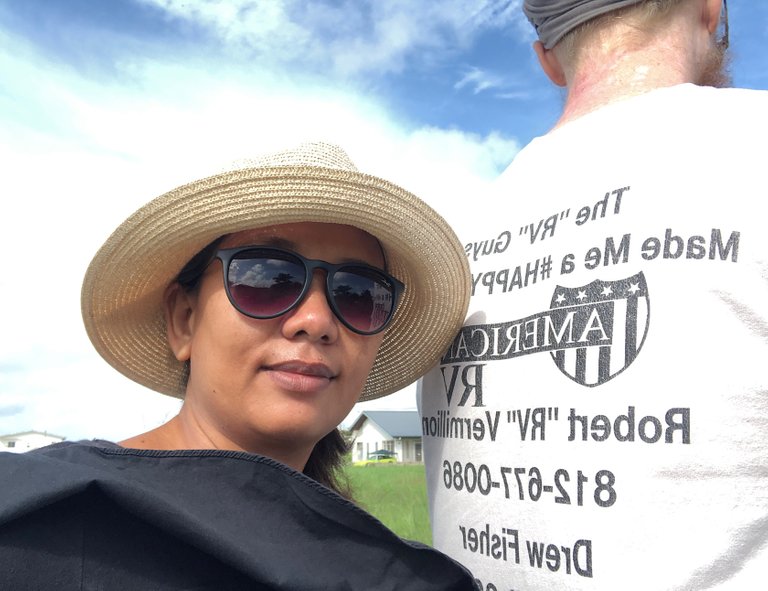 These pictures from the other day. We enjoy to go outside every day to buy food.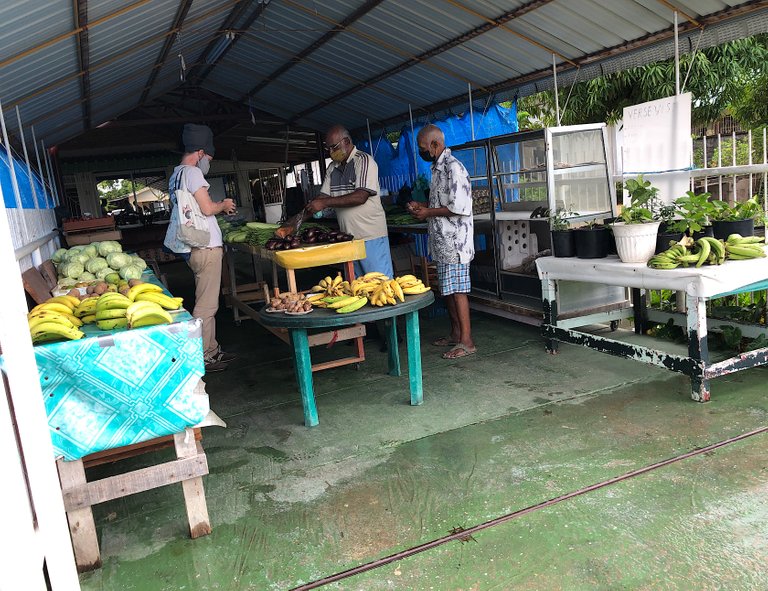 This is a small store that sell only vegetables and some fruits. All the time when we go to the store we always took our own bags because we think a lot about the plastic.
This is a old picture maybe one month ago but I love this picture the most. I feeling I have a warm love ❤️. He is biking and taking umbrella for me too. He is a poor man but he has beautiful heart and good husband and good dad too.
The same people said "no car is no love, no money is no honey." Today I want to change some words. No car it's not important for real love! No money but has a lot of love 😂💗. Have a beautiful day everybody.
---
🙏 THANKS FOR READING 🙏
If you enjoyed this post, please upvote and reblog.
CLICK HERE TO JOIN HIVE AND START EARNING CRYPTO LIKE US

---
Posted via ReggaeJahm | Reggae Culture Rewarded