Eugène Drenthe: The Spiritual Playwright from Laarwijk Suriname

Was busy writing something else and doing some online research, when I stumbled upon this topic. Funny how these things go. Doing one thing and before you know it, you're doing something entirely different.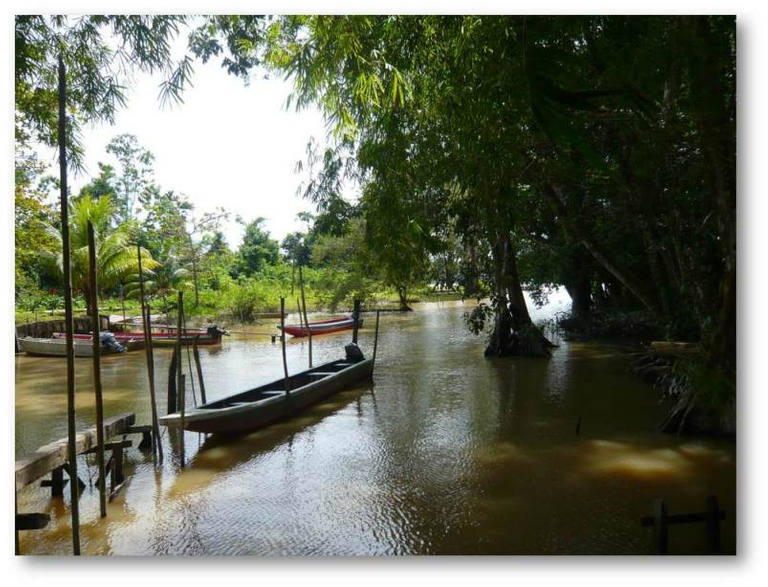 Harbor of plantation Laarwijk.
---
Let's start from the beginning. My family from my mother's side descends from the plantation Laarwijk in district Commewijne and I was searching the correct spelling of the plantation. And one link lead to another.
The gem of information that I happened to have "stumbled" upon is the name of the playwright and poet Eugène Constantijn Donders Drenthe, who was born in Suriname in 1925 on the plantation; you've guessed it; Laarwijk. He was the son of a woman named Louise Drenthe and the illegitimate child of the overseer Constantijn Kogeldans, who also happened to be the local parish clerk and local police officer.
On this particular plantation there happened to have settled people from all over the world. There were British Indians, Javanese and Afro Surinamers (locally referred to as Creoles), who all learned to speak each others' tongues. So it wasn't uncommon for mr. Drenthe, that he learned to speak Sarnami, an evolved version of Hindi in Suriname.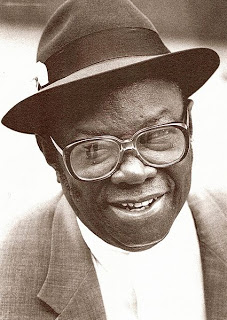 Eugène Drenthe (12 december 1925 – 30 maart 2009
---
Drenthe was active in acting and performing at a very young age and his theatre career took a flight in 1957 when he joined Emilio Meinzak. His plays were mainly focused on folk and social theater, accompanied by a mixture of music and dance. He also incorporated the languages of the many ethnic groups into his works and he wasn't afraid to touch upon topics like slavery, incest, sexuality and inter cultural relations. His very first play was Rudie, het voetbaljongetje (loosely translated: Rudy, the little football boy) in 1959 and after that he wrote dozens of plays and four poetry bundles.
Furthermore, was mr. Drenthe actively involved in the spiritual development of people and it was because of that, that he became one of the founders of NAKS, a social organization which focusses in community work and the preserving of cultural heritage. Some of his plays were also performed on the NAKS stage. In 2001 he received recognition from the Suriname government and became a honorary chairman of NAKS. He passed away in 2009 at the age of 83.
---
Now that I have come to know a little more of our own history and especially about someone who came from a plantation where my own family's from, I feel a sense of pride and am now really interested in those plays by mr. Drenthe. My family didn't even know about him, until I had send them the information I found online.
So what's your (hi)story?
---
Chasse into the backstage! 💃
---
---