Reached 1,000 Hive Power 🎊 Reflecting and Celebrating 8 Months
Ok, so I've passed the half year mark of being on Hive, which was in March 2021, but being busy on this blockchain for eight to almost nine months is a significant time, especially if you take into account all of the things I've learned and have gotten and still getting through together.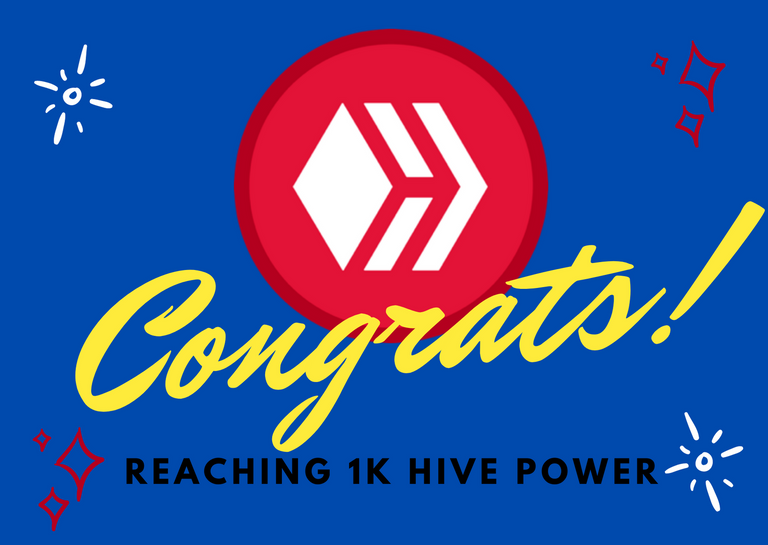 ---
In my introductory post I had mentioned starting something new and going on a journey with you all and what a journey it's been. Still is by the way 😉. Looking back, boy what was I hesitant trying something new and writing something. I was so hard on myself to write the most perfect post and sometimes I still do that, but I'm learning to ease up on myself and am trying to type down whatever comes up, after which I can do the "proofreading".

Before claiming.
---
And now to the fun part; reflecting on what I've learned and done till now:
Gotten to know a lot of amazing people (can't mention them all, so if you aren't mentioned don't feel bad. I appreciate everyone I've gotten to know here) from all over and found a few communities I could call (virtual) home. Especially the C/ReggaeJAHM (@ReggaeJAHM) community, with @dmilliz, @luca1777 and @justinparke, who've welcomed me from day one.
Happy Birthday @justinparke 🎊!
Learned a lot from others regarding cryptocurrency by reading posts, but above all engaging with them and discussing certain topics. Also gotten to know how people - like @josevas217, @fruityfruitz and @bearmol - in other places in the world are living and what they're doing and/or getting a "taste" of other cultures through technology. Hey, if we can't travel, this is the way we could see the world 🙈.
Reading about people's progress and also about their days, especially with the I Am Alive Challenge. Especially by @flaxz and @ph1102, who are really taking their time in engaging and getting to know the people who are also taking their time to get to know one another.
Engaging on Hive is way more fun, interactive and besides the getting to know people, I get to know a lot of facts along the way. Never forget the learning part; Ravenclaw all the way 🤓.
I've gotten to put my Canva skills into work and sharpening them. No a pro yet, but I've learned to enjoy designing with that tool.
Gotten some amazing recipes from @sreypov and @anggreklestari and also enjoying their photography skills.
Learned to be a bit more efficient with writing posts, by using templates and/or drafts for example and looking back I have a "format" that I work by and that works for me. Who knows it'll change over a year, but that's the beauty of evolving right? 😉

After claiming.
---
And I reached 1k HP today🎊🎊🎊🍻. This was my way of "celebrating" as we're in full lockdown, so no parties and most are in other corners of the world. so there's that.
To close off this post: My appreciation goes to @rarej who introduced me to Hive and keeps pushing me to get better at it and encourages me to keep on writing. Thank you for believing in me 😊.
---
Chasse into the backstage! 💃
---
---