CCC'S STREET ART CONTEST #135
Warmest greetings to you all.
I'm glad to be participating in this #CCC'sStreetArtContest #135 see link
This is actually my first post here and I got to know about it through @fokusnow.
I love arts and seeing that this community is all about arts, that's why I joined.
In this post I will be sharing some of the art decorations I captured at St Joseph's Catholic Church, 43 Market Road, Aba, Abia State, Nigeria.
See location on Google map. It is one of the oldest catholic churches in Aba and hosts hundreds of worshippers every Sunday Mass celebration and other day's activities.
All the artworks in this post are moulded with sand and cement then painted, and they are religious pictures which I'm sure some of you know of. Some were painted
So let's go.
Jesus With Little Children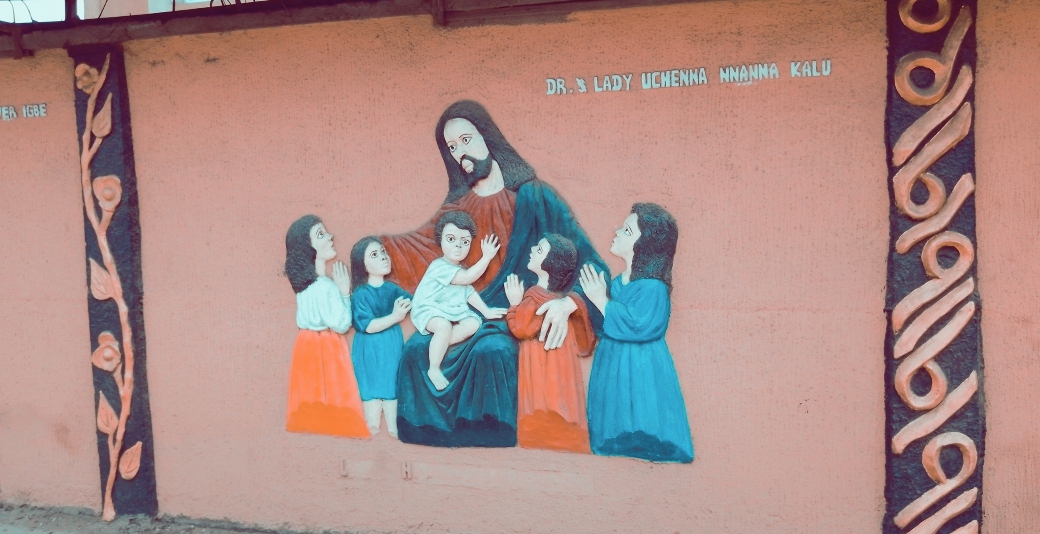 This picture portrays what the Holy Bible said in Matthew 19:14
Jesus said, "Let the little children come to me, and do not hinder them, for the kingdom of heaven belongs to such as these."
Little children were trying to come to Jesus but his disciples were sending them away so Jesus admonished them not to do so, rather they should be allowed to come to him. He also said that the Kingdom of heaven belongs to children like these and anyone who makes himself or herself to be like a child. What a loving Jesus.
The Good Shepherd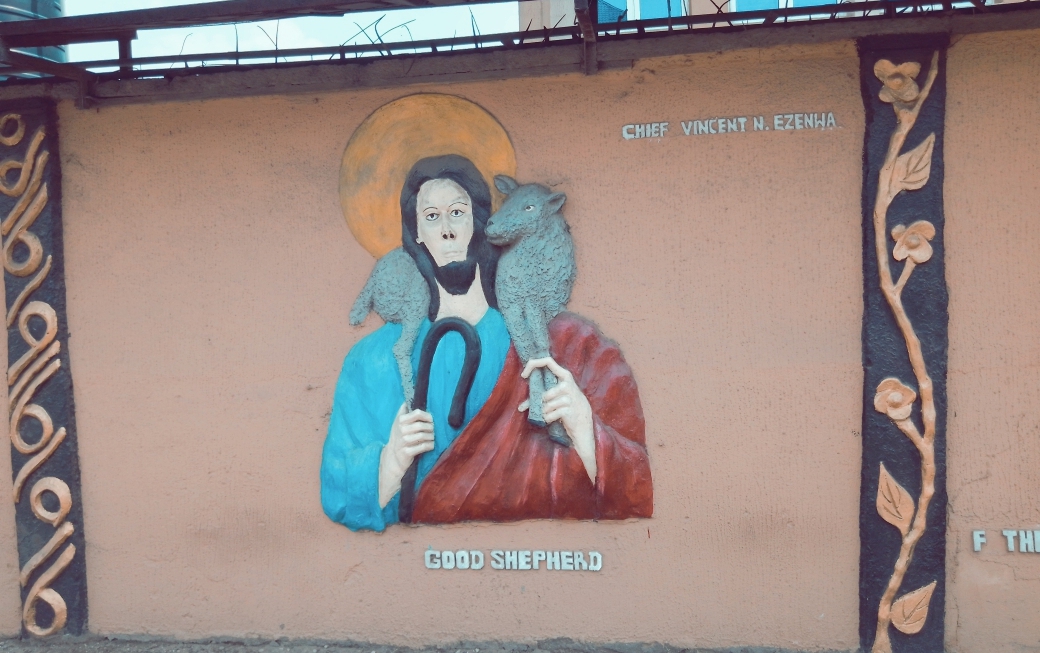 The word of God calls Jesus, the good shepherd and Psalm 23 tells us the attributes of this good shepherd that Jesus Is.
** Sacred Heart of Jesus**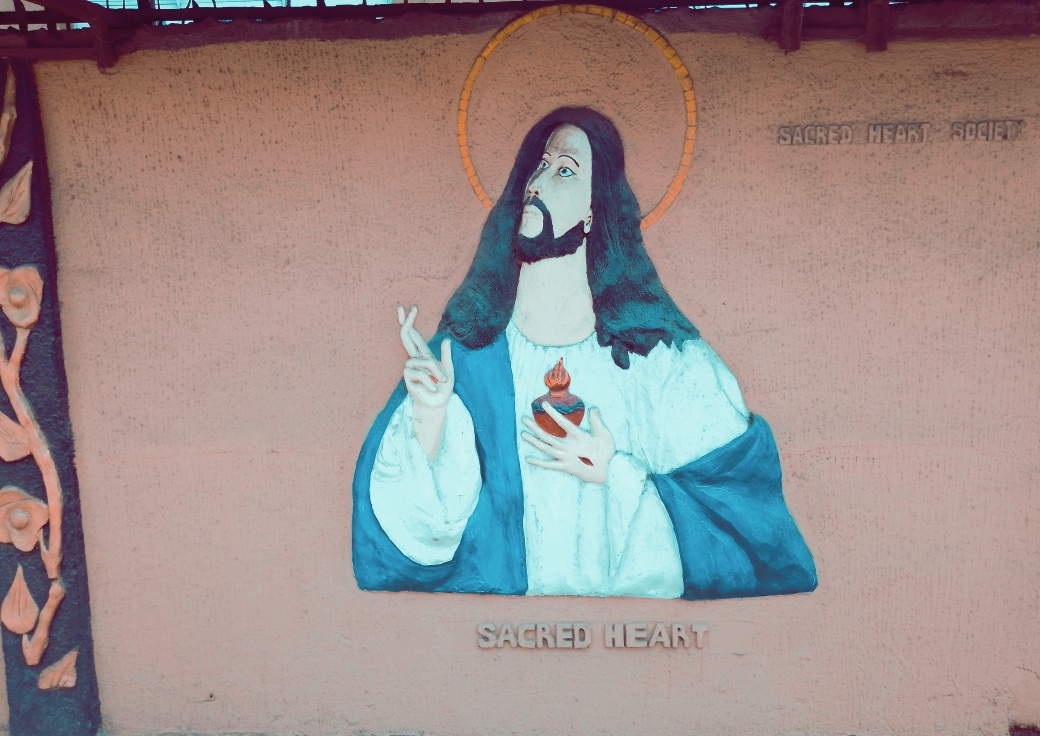 This heart of Christ in this picture depicts God's unreserved, excess, endless and passionate love for all mankind.
The Disciples of Christ on Pentecost Day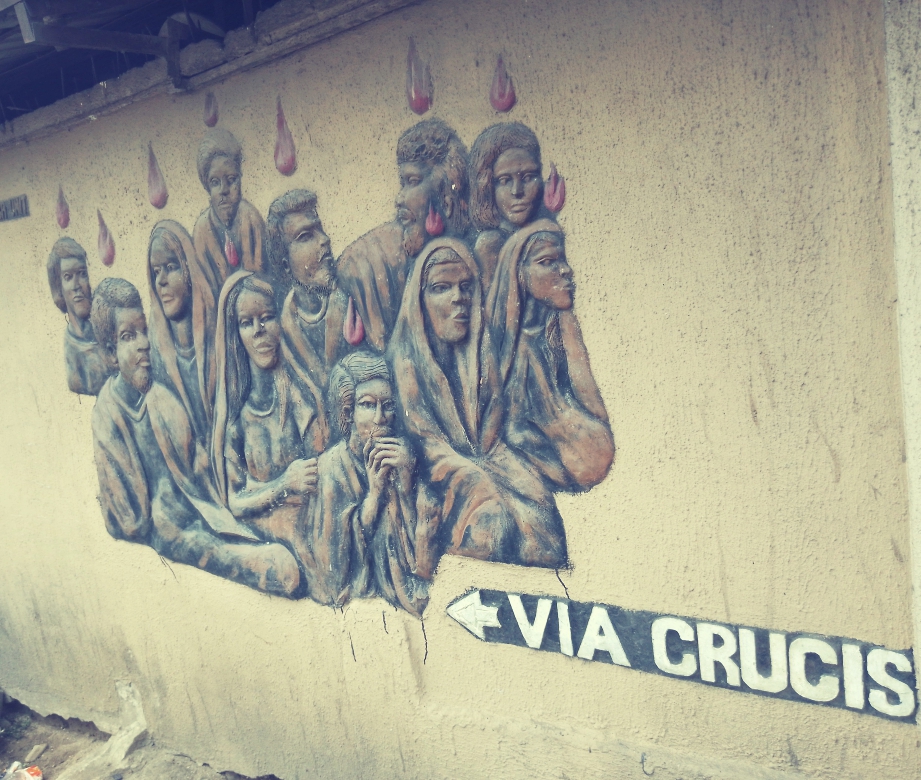 This picture depicts the event that happened on the pentecost day, where tongues of fire rested on the heads of all the disciples of Christ that were encamped in the upper room waiting for the comforter as Christ instructed them.
The Four Apostles of Christ
Mathew, Mark, Luke and John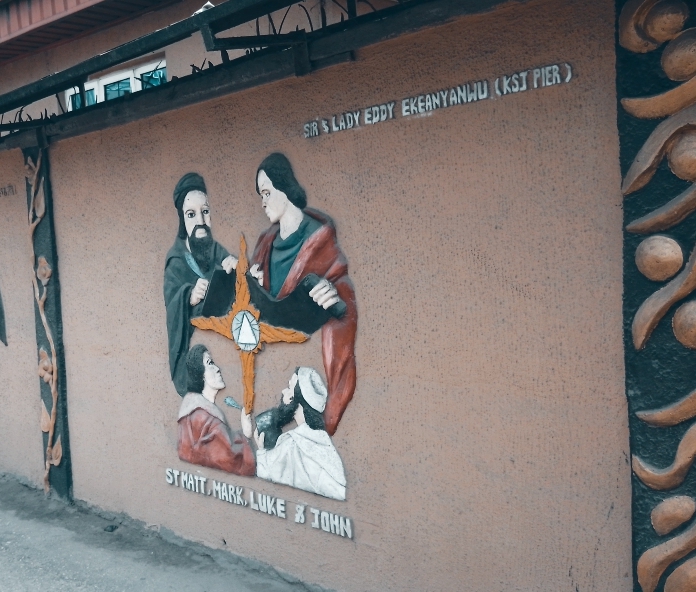 The Nailing and Crucification of Christ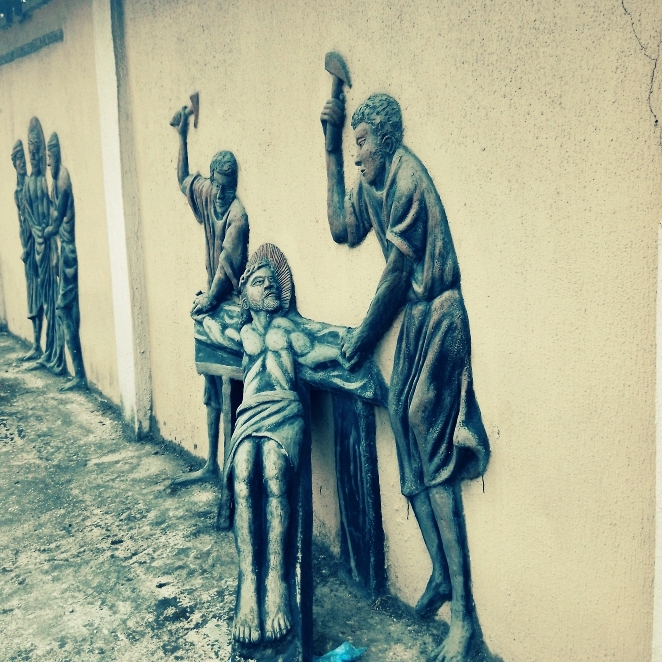 The crucification of Christ on the cross of Calvary is the key to our salvation. Without it, mankind would not have been redeemed. This is where the greatest price was paid for mankind, and through it man was reconciled with God, the creator.
Picture of Jesus Being Laid in the Tomb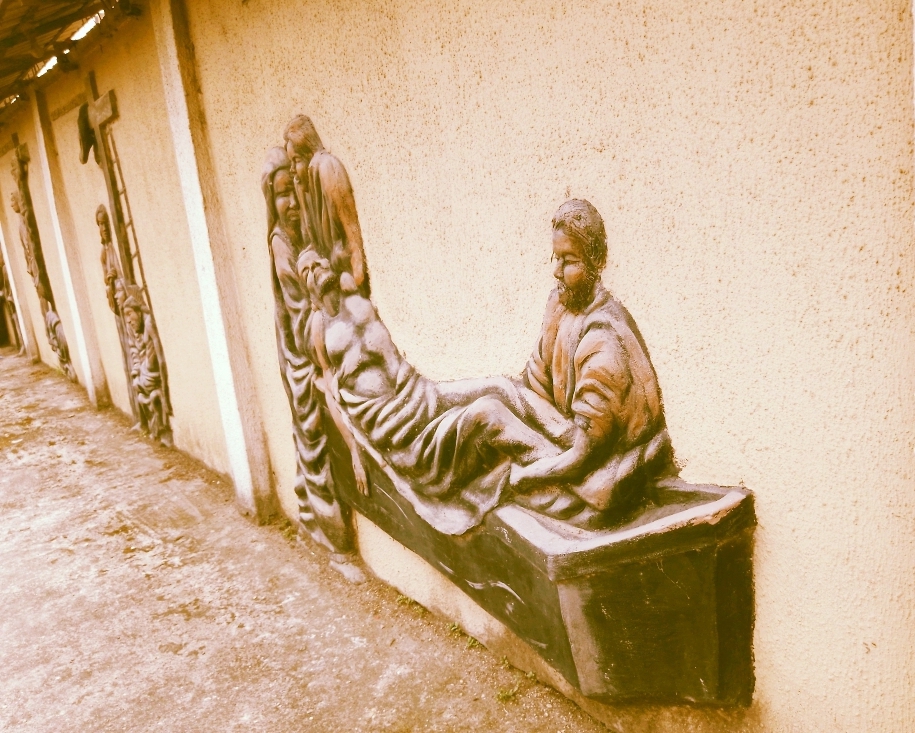 Picture of The Resurrection and Ascension of Christ into Heaven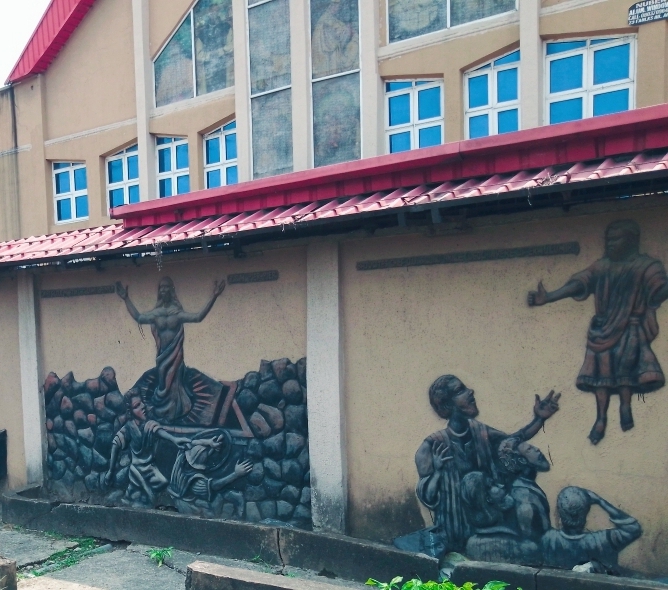 The resurrection of Christ is a mystery which only God, the father knows. His resurrection brought us life, hope and salvation from eternal damnation.
Abraham: The Father of Faith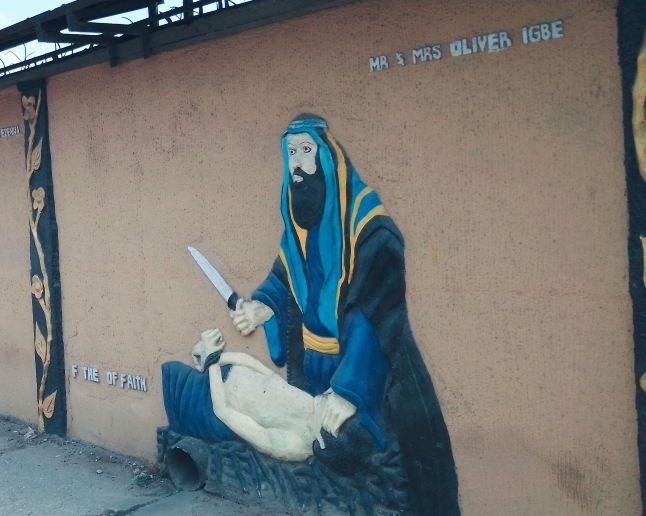 This picture reminded me of this old song "Father Abraham has many sons...
Many sons of father Abraham...
I am one of them and so are you, so let us praise the Lord,... Right hand, Left hand, stand up, sit down.....
This artwork shows where Abraham was about to sacrifice his only son, Isaac as God directed him, but he was also stopped by God before he could do it. God did this to test Abraham's faith and it was after this incidence that God promised to make him the father of all nations.
Our Lady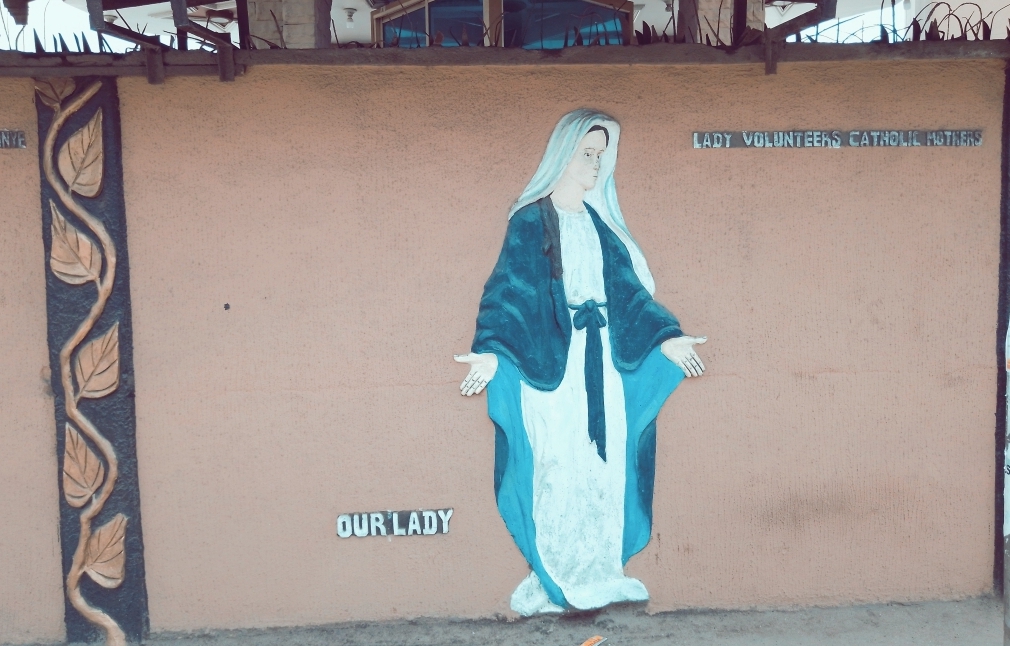 The Holy Virgin Mary, the mother of Jesus has many names which are used to describe her and one is Our Lady.
St Cecelia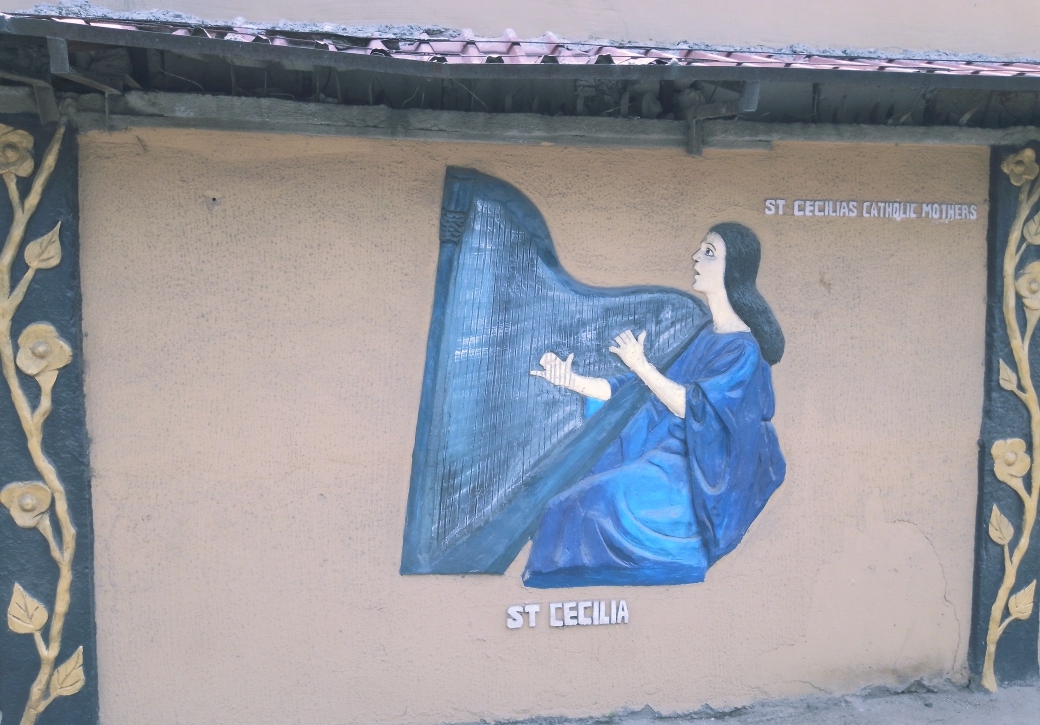 St Cecelia, a Roman virgin martyr of the early church and also the patron Saint of music and musicians, with the feast day on November 22nd.
These are some of the beautiful religious artwork at St Joseph's Catholic Church.
I hope you liked them.
Thank you.
I am @luchyl
---
---