THE AMAZING & FUN CHALLENGES DURING BOY SCOUTING!😄

"Aside from the hardship we get from challenges, the most amazing is that we can both gain learnings and have fun at the same time." - Unknown

My thunderous HELLO to all the amazing friends of the Hive! How are you today? Yes, You...🥰😂 If you are reading this, you have my prayers. I hope you are well, safe, and blessed. It's been a while since I posted my last blog and it seems I have missed a lot. Anyway, I have been preoccupied with school-related work, and today, I find some free time to visit my Hive family!

As you have read from my title, you can surely say that this post will be about the activities we have accomplished in our boy scouting. And yeah, this is a sort of a sequel to my previous blog😂. I will be sharing some fun activities during our boy scouting in school that I have not narrated yet on my previous blog.😅💞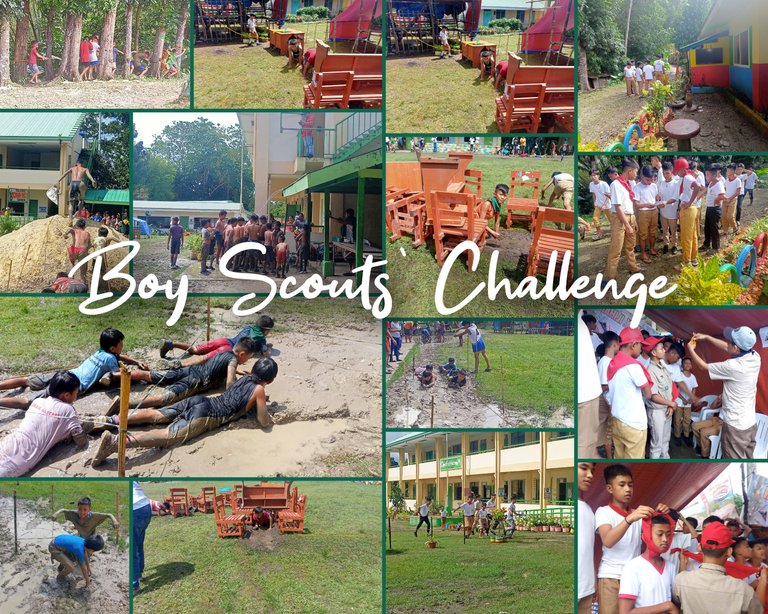 It was indeed a fun-filled day for our boy scouts. By the way, it was the first time that we conducted treasure hunting and obstacle challenges so the scouts were thrilled and excited about it. I was as excited as them too.😊
Before the treasure hunting commences, the Scouts were engaged in the bandaging challenge wherein they were taught how to give proper and correct bandaging techniques to injured colleagues. It was full of laughter because of the hilarious acting skills of the Scouts who played as injured persons😂.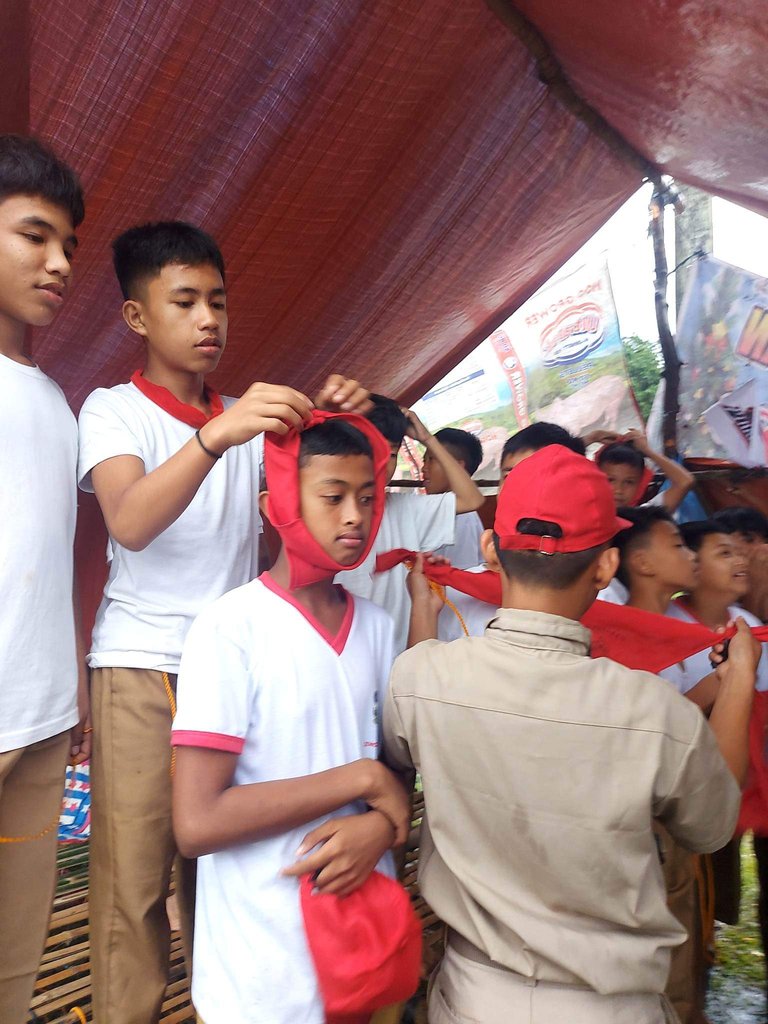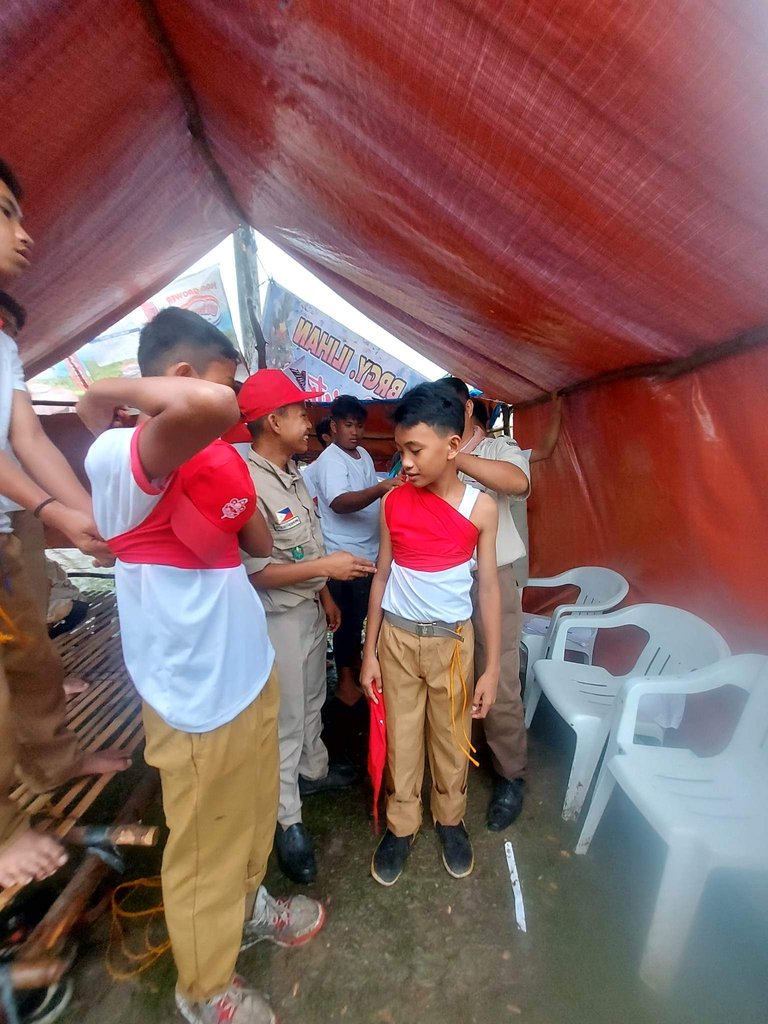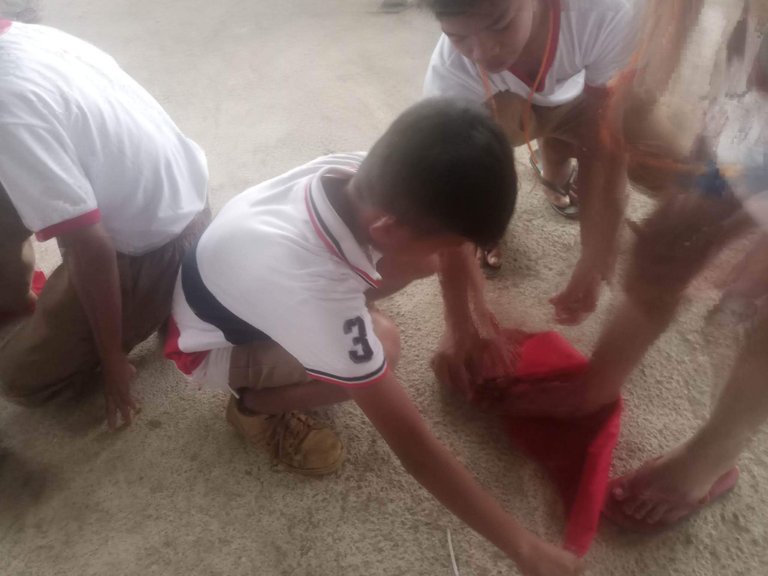 Next on the list of activities was treasure hunting. The Scouts got more excited when the facilitator announced that the winner of the challenge would get a cash prize of Php 1,000 (approximately $20?😅). Amazing, right?😄 Even I wanted to include myself in the game..hahaha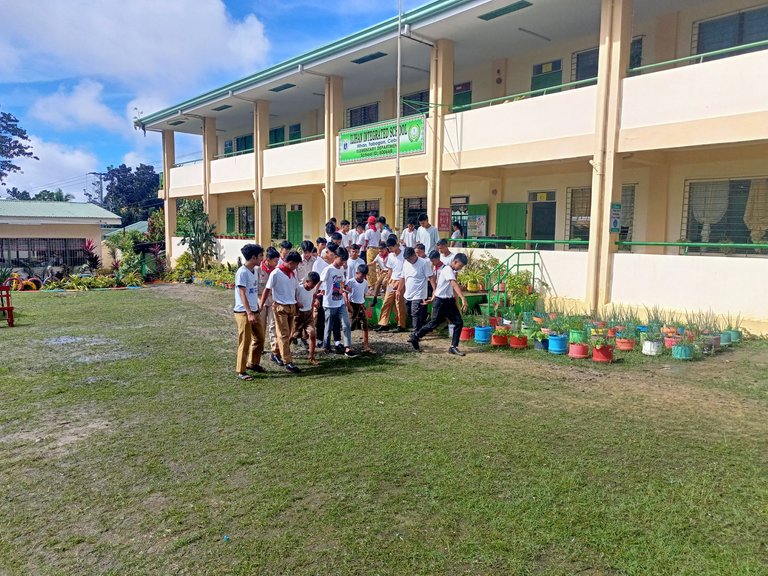 Every team got their treasure map and settled at the flag pole where starting point was located. Some were in a hurry and ended up going back to the starting line. It was fun seeing them going back and forth when they realized they got it wrong😂!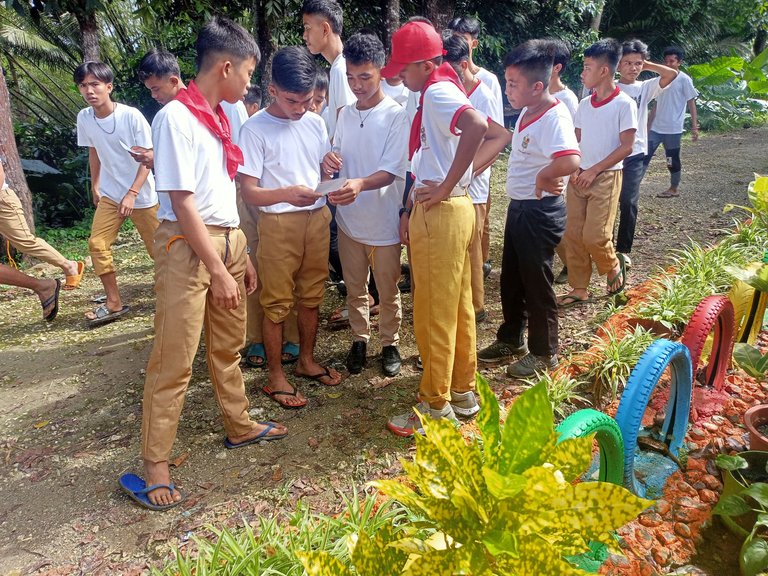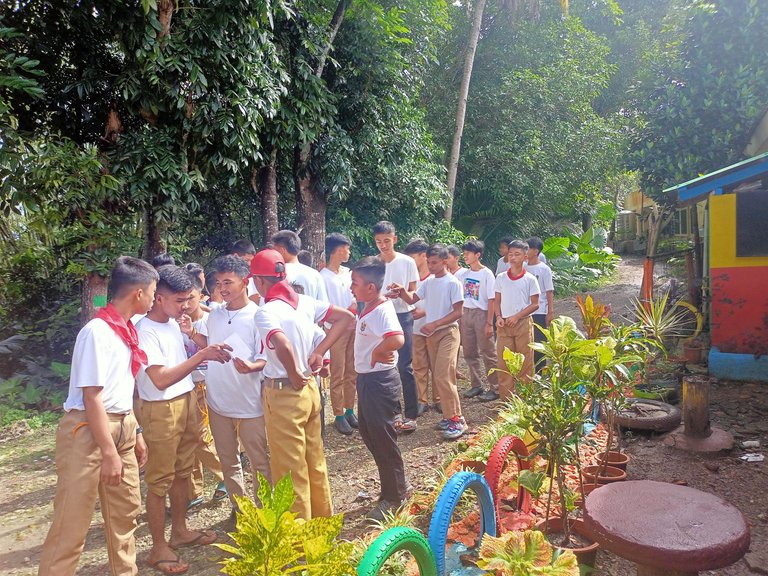 The Scouts' teamwork was being tested as also their skill in following directions. These were vital skills in achieving the goal.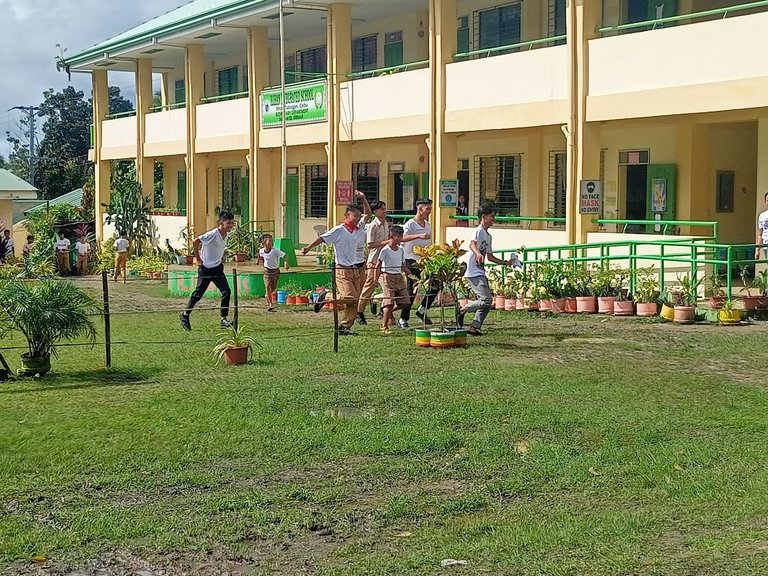 After about 30 minutes, one team finally got the treasure!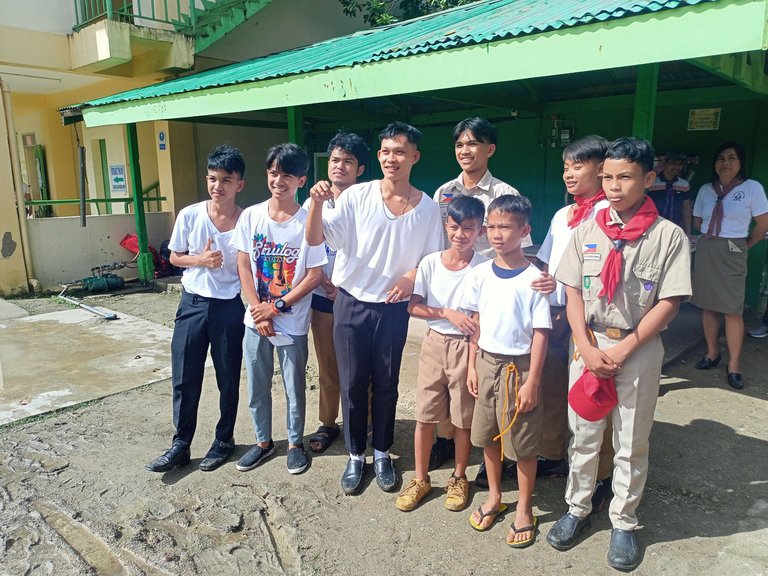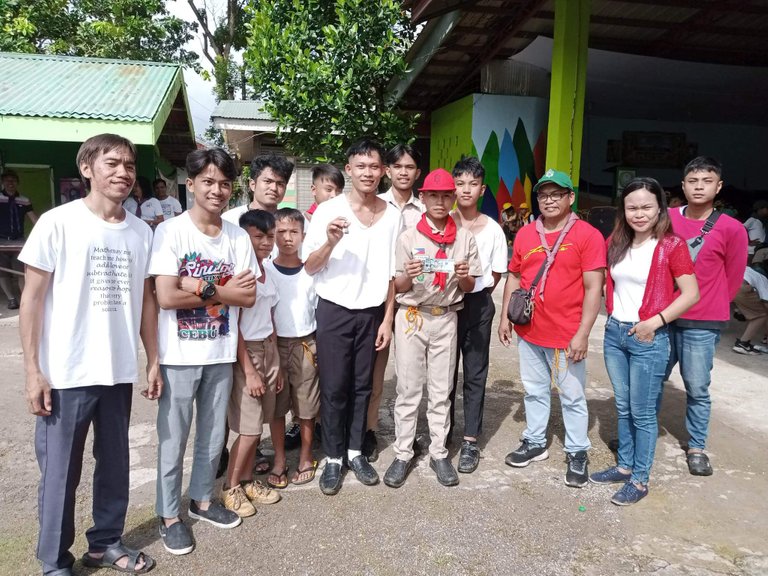 The team of nine members equally shared the cash prize!🤩
Then, the long wait was over when every scout was called out for the obstacle challenge. They were instructed to change their official and camp uniforms into their Type C uniform. Everyone was excited especially the cab scouts (kids), though some of the junior and the senior scouts were hesitant because they did not like to get muddy (adolescents were so maarte, hahaha).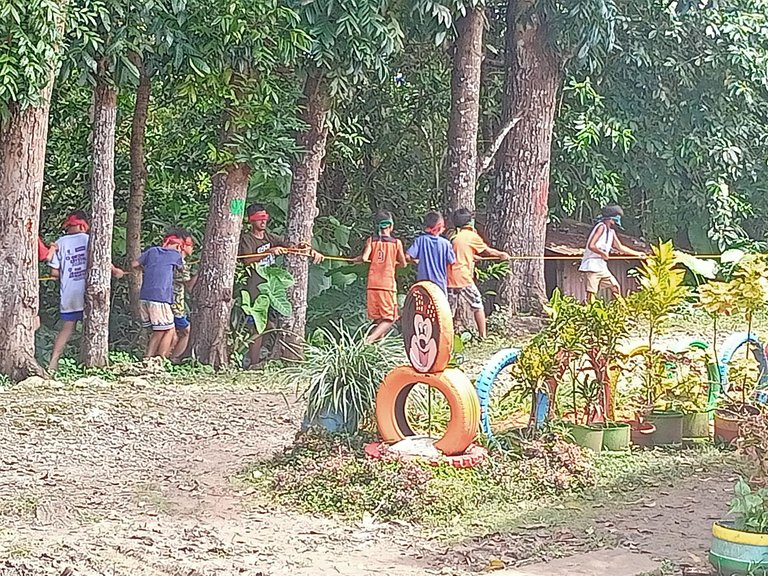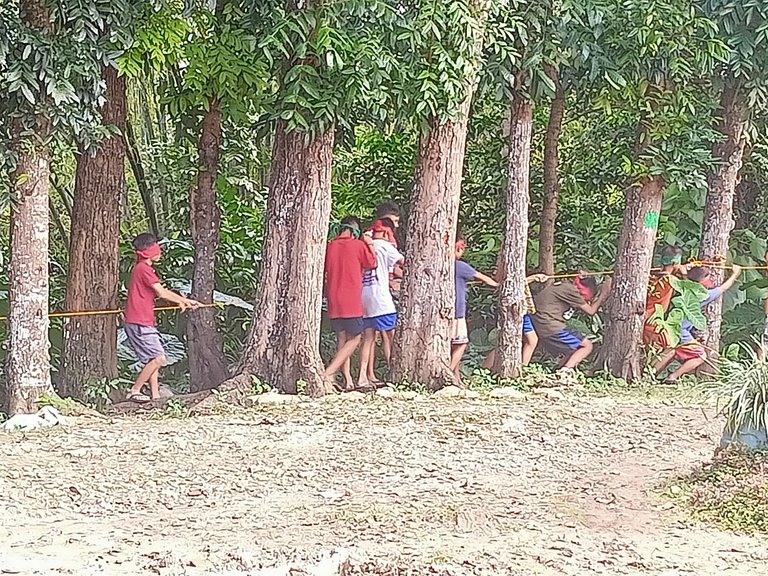 The obstacle challenge started with a trail that Scouts had to pass through the trees blindfolded following the rope as a guide. They will take off the blindfold once they reach the pile of tables and chairs. They have to crawl under it to move to the next obstacle.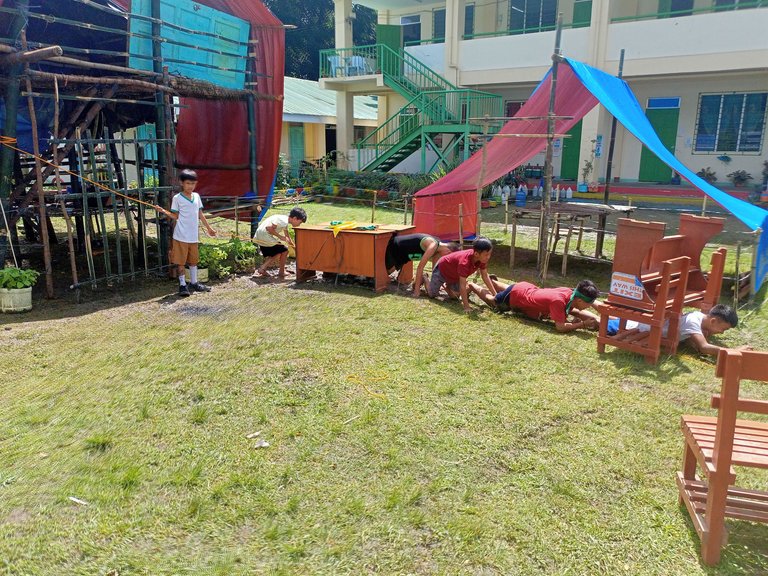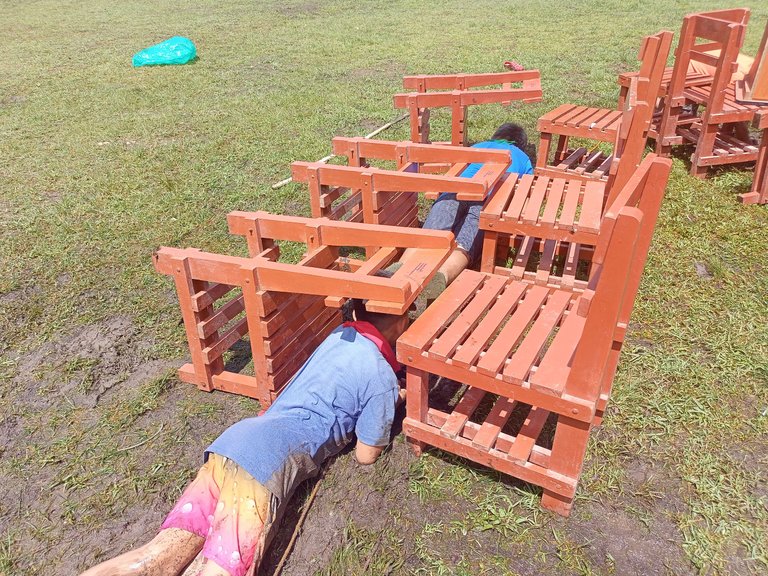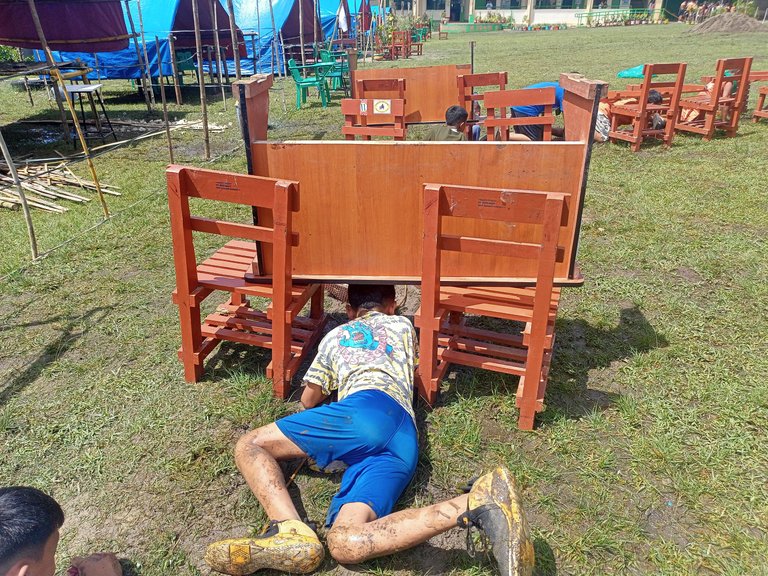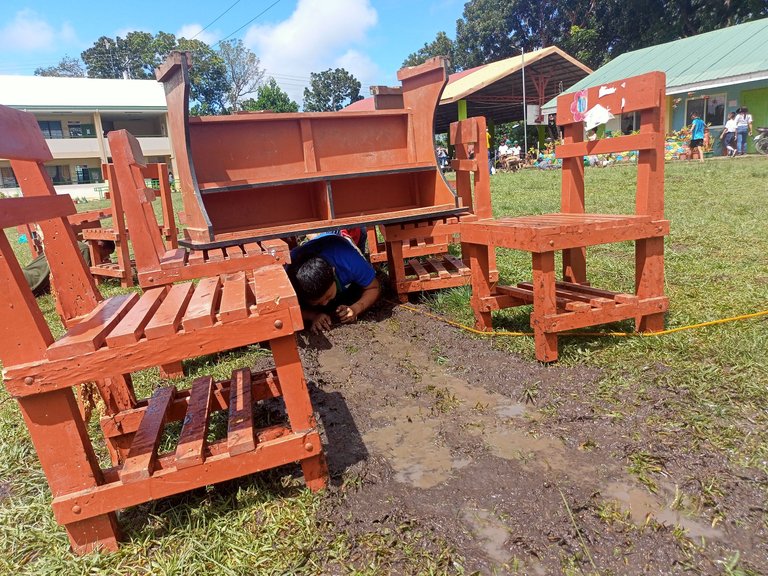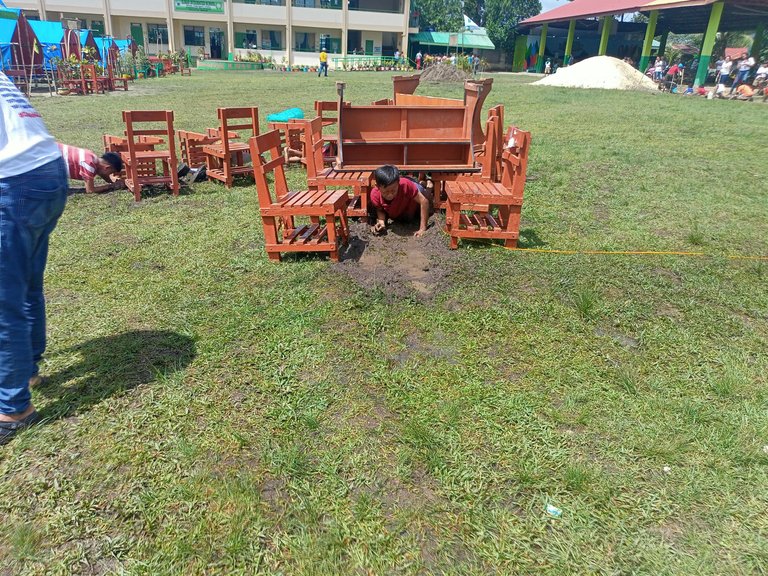 The last obstacle was the most exciting and thrilling! Who wouldn't be thrilled about swimming in the mud, right?😂😅 However, the boy scouts never backed out. They enjoyably accepted the challenge!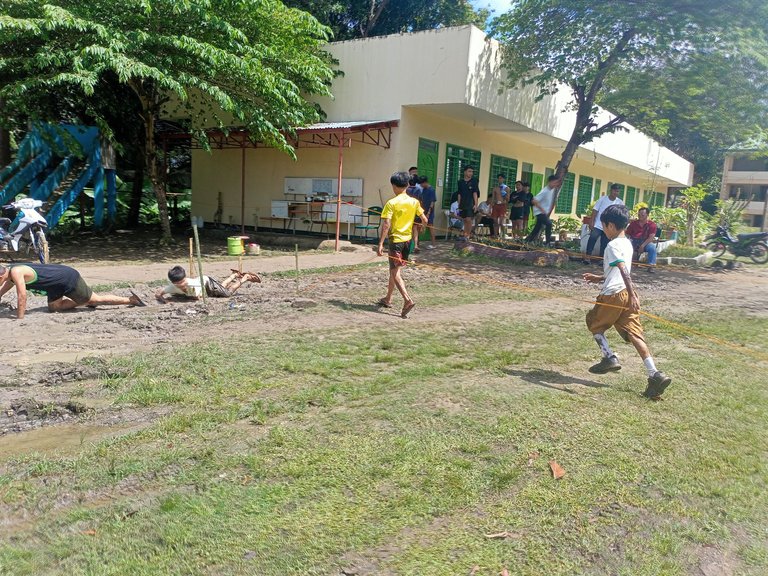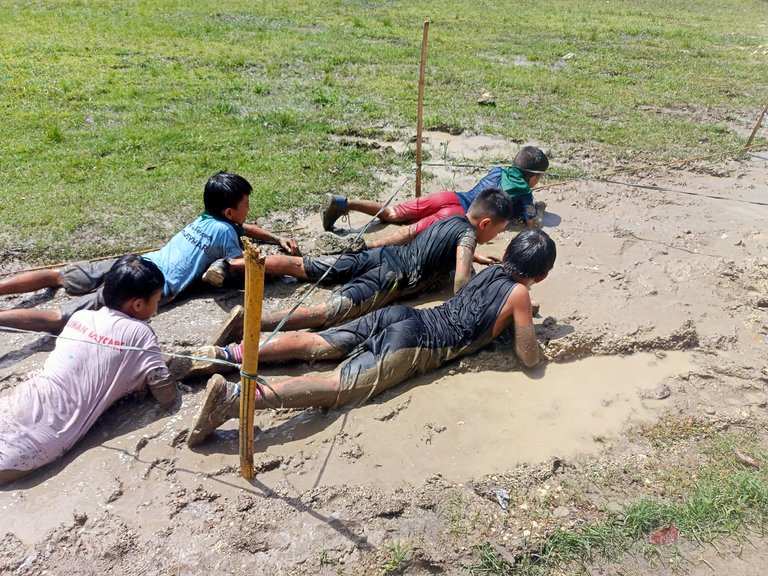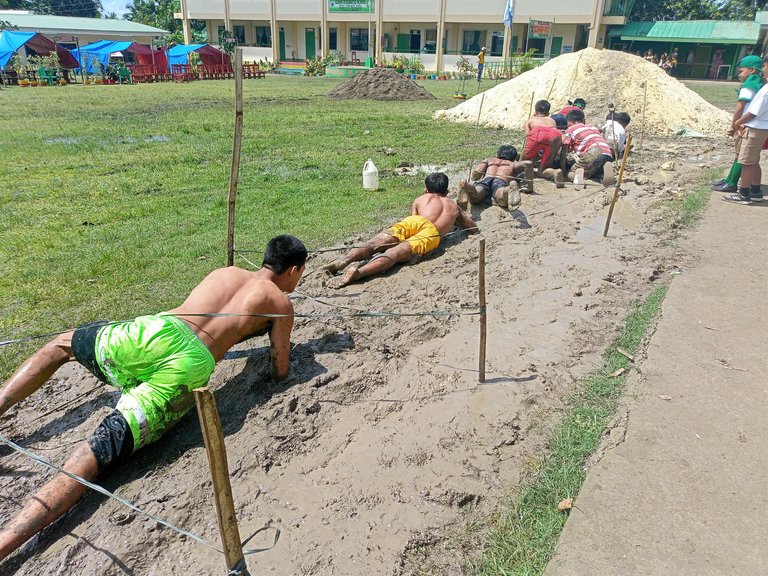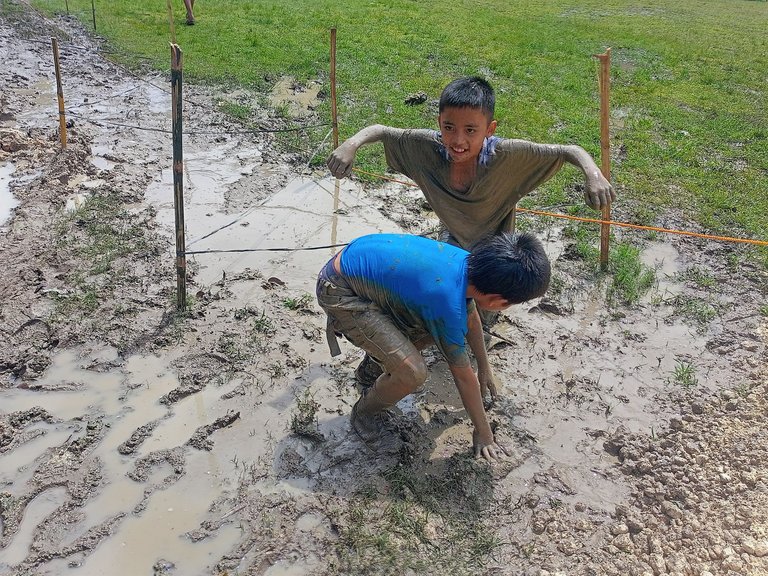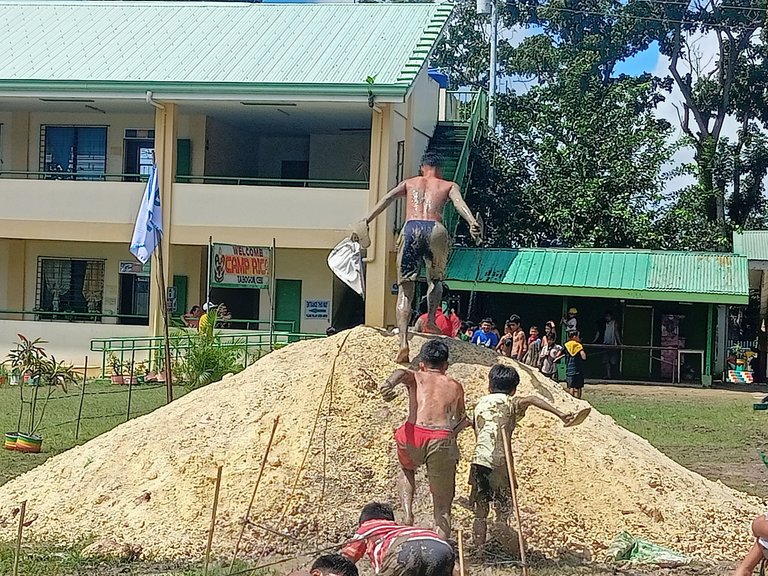 Awe, the happy faces!🥰 The looks in their faces truly proved that once you enjoy what you do, you'll forget all the grossly things you've thought before doing it. The joy and experience will always be treasured and remembered💞.
The most fun part was taking a shower all together😂!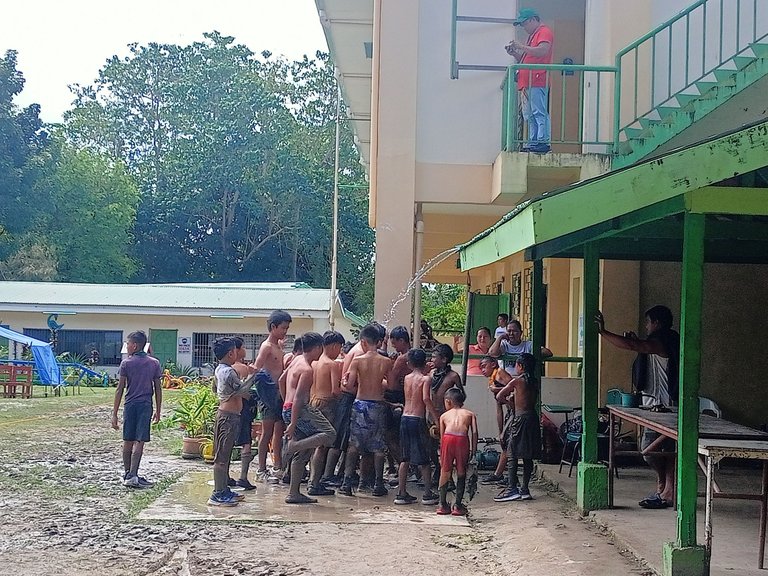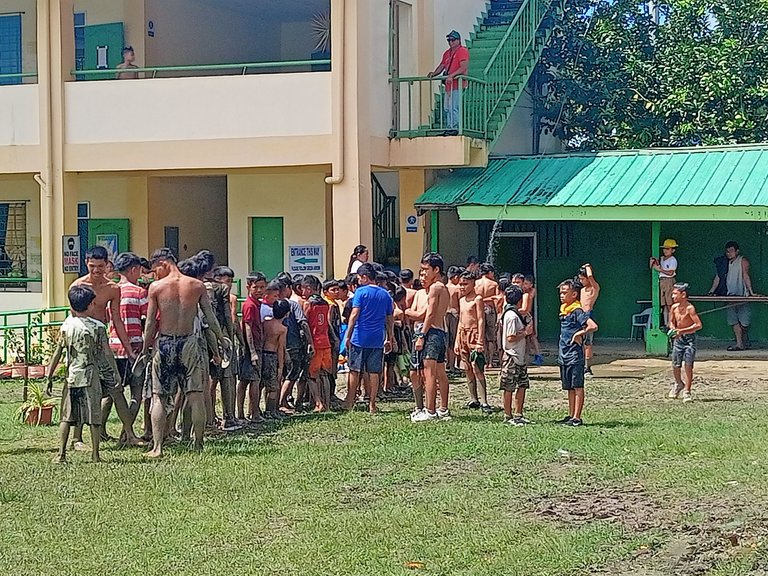 Truly, the challenges are not that hard if we learn to enjoy the process of overcoming them. We may get dirtied, bruised, hurt, engrossed, and feel like it's impossible to surpass but let us not forget that at the end of every dark tunnel, there's light. And then one day, you can proudly say that YOU made it.😊
---
That's all for now my dear friends! I hope you enjoyed reading this narrative😅. Thank you so much for your time. I genuinely appreciate the continued love and support.
God bless you and your family. Bye for now and see you again in my next post. Big virtual hugs!🥰
---
---