Namaskar / Hello to all hive users, who will reach this post. I hope you are doing great and having fun in your life and enjoying it with your loved ones.
I have read any heard many times that a picture says a lot for world so I am here to share that will all of you here I hope you will enjoy it I love to share meme and I am kind of used to of it now that a lot for your support and encouragement . let's see how this will go.
Its really hard to see what the developers do for Hive not all will know what they have done or what they are doing for the whole hive.
This meme shows the hive, hive users and developers I hope you will relate that
---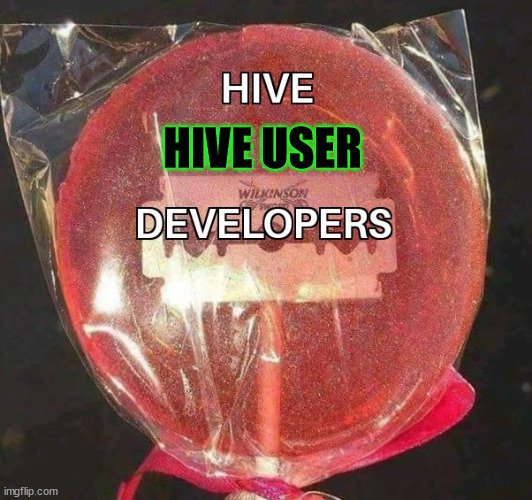 ---
The image is captioned by me in the website imgflip, have a look,
This is just made for fun, I am not really making fun of any one.
I have made this meme on the website imgflip, feel free to join that amazing platform and make your own meme for free 😁
Thanks a lot for being here, let me know what you think.






Thanks & Regards
@bhattg
-----Together we will make this a better place-----