Doubts and desires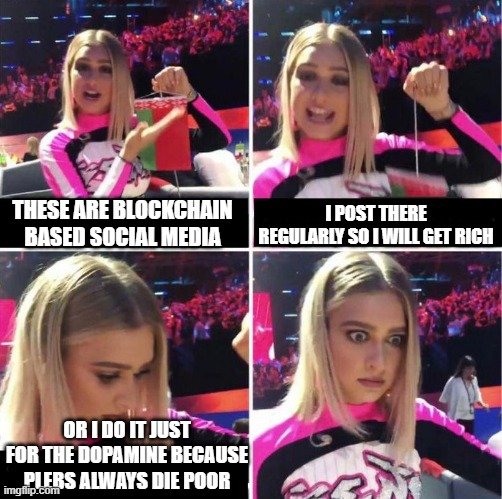 There is a level of risk in investing a lot of time into earning coins that are not worth much at the moment but I see that time as being otherwise allocated to traditional social media and making Facebook rich instead of having a least a shot to move closer to financial independence.
One of the things that motivate me is that feeling of regret when you see a coin that you had the chance to accumulate but you just ignored and now it has a decent value. To know that you could have made some decent cash but you squandered the opportunity or were just lazy is like a punch in the stomach.
Yes my portfolio performed pretty meh this year and will likely do so for the next few years but who knows what will happen next bull run ? and I want to be prepared for that eventuality.
---
---