Dear Readers,
Still, you are wasting your valuable time with your centralized social media platforms? Yes, I'm talking about your beloved #Facebook, #Youtube, #Instagram, #Tiktok, etc account. May you laugh at me and will ask me, Is there any alternative to those social media platforms and what is centralized?
In this blog today I'm going to introduce you all to a platform and the details will change your mind and decision very positively. In this blog, I will tell you all about the most powerful #HIVE Blockchain-Based Social Media Platforms step by step in detail.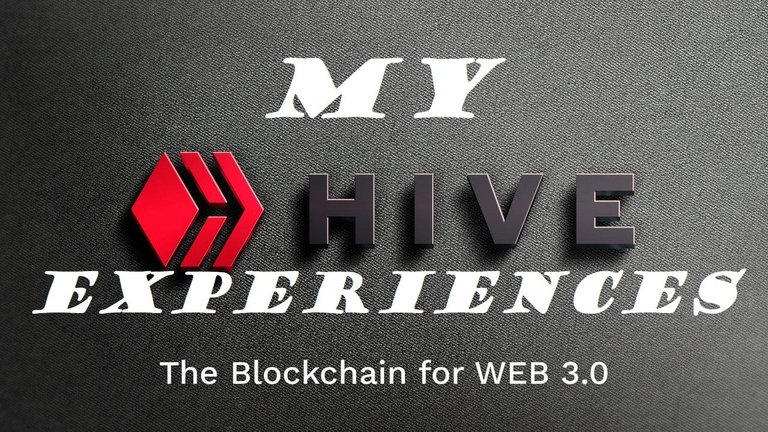 Decentralized Social Media HIVE:
#Facebook, #Youtube, #Instagram, #Tiktok Many more social media platforms have censorship. They have a centralized Database. As a result, they have full authority to access your data. They have full authority to break your privacy. Those centralized social media platforms are continuously monetizing our data. The security level of a centralized social media platform is very poor, although they are using a strong firewall. If you can access the dark web you will find your social media account data as a product cause those platforms can be hacked by hackers very easily.
On the other hand, Hive Social media platforms build on Blockchain. Hope you have some idea about Blockchain technology. The Blockchain is the future web because blockchain providing us the most powerful internet security. Being the Basement Blockchain the #Hive has no centralized database system. Hive has a decentralized database control Governance. You are permitted to choose 30 governance members for controlling your data.
When technology is Blockchain and data privacy and work experiences meet with decentralized policy, why you do not agree with me, the Hive is the most powerful Social Media ever.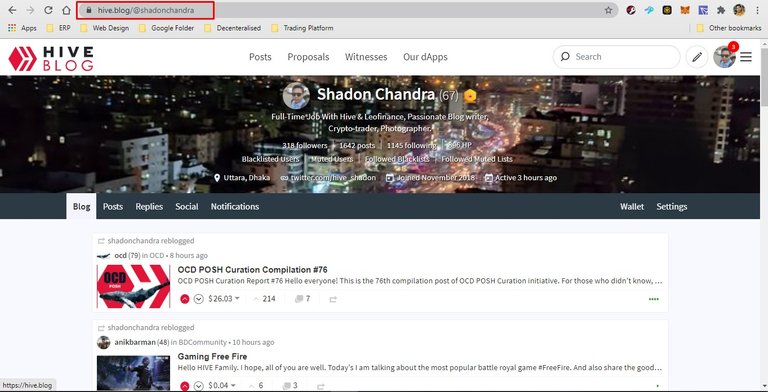 What Is Hive?:
The #HIVE is a cryptocurrency. At present, the value per HIVE crypto is about 0.64USD. I hope by this time you are able to understand that the Hive is such a kind of social media platform from where you can earn the Hive crypto. On Hive your social media activities can provide you handsome earning. Isn't it very interesting? Yes, this is really very interesting.
Although Hive knows as a social media platform basically It performs as a content publisher. In centralized social media platforms may be you published a selfie with one or two sentences. Being financial policy on Hive you have to create quality content if you want to earn money from there. Basically, Hive is the complete social media package.
By creating a Hive account you will able to create your personal online blog with a secure Hive crypto wallet. Through your blog, you can share your thought, creativity, knowledge, experiences, and your lifestyle among the people of Hive Blockchain. Inside the Hive, you will find lots of community, based on country, activities, content, and project. Your created content will curate by existing Hive users and also by various Hive projects and you will be reward by your content curator.
Hive Projects:
Being a decentralized Blockchain, the API of Hive is open source. As a result, more than 35 projects are running on Hive with 35 Dapps. Here I want to discuss some trending project of Hive:
1. Hive.Blog:
Hive.Blog is the blogging interface for Hive Blockchain. Here content creators can create blogs in various Hive communities. By using this application a content creator can do the maximum activities of Hive Blockchain. A user can create a post, submit a post, commenting on a post, curating a post, handle feed, community subscriptions, witness voting, content sharing, voting percentage control many more.
You will find your wallet also here. By your wallet, you can make any kind of transaction of the Hive token. you can transfer Hive token from one Hive account to another Hive account. You can power up & Power down Hive token can transfer Hive token to crypto trading exchanges, can control your privacy setting which means password changes activities, and delegating Hive Power to other Hive users.
Similar Application: PeakD, Engrave, Ecency (Mobile Application Avaialable), Dapplr (Mobile Application) E.t.c.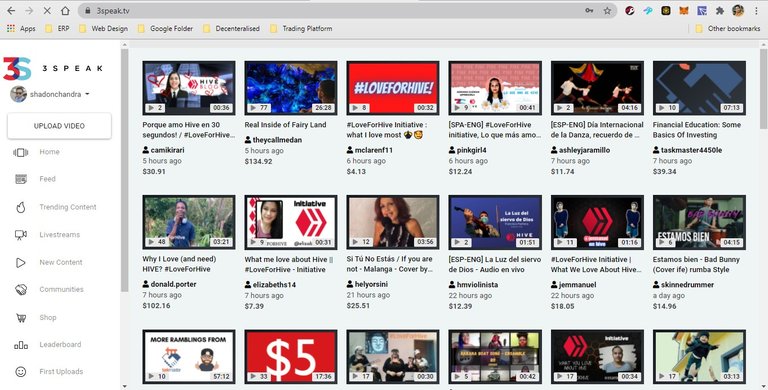 2. 3Speak.tv:
3Speak is a tokenized video content platform of Hive Blockchain. 3Speak added a dimension for video content creators. Uploading quality video content via 3speak content creator can earn Hive token. Using this interface users can upload video content, curating content, and control their wallet.
Similar Application: Dtube.
3. Gaming Platforms:
Various tokenized gaming applications build on Hive Blockchain among them splinterlands, CryptoBrewmaster, Rabona, Hive-Roller e.t.c. are very popular.
4. Tribes Project & Hive-Engine:
Considering the Hive token mother crypto many tribes project are running under Hive Blockchain. Working with those tribes project you can earn both tribes token as well as Hive Token. Hive Blockchain has an own trading platform. Know as a Hive-Engine. User can trade their tribe token in Hive Engine.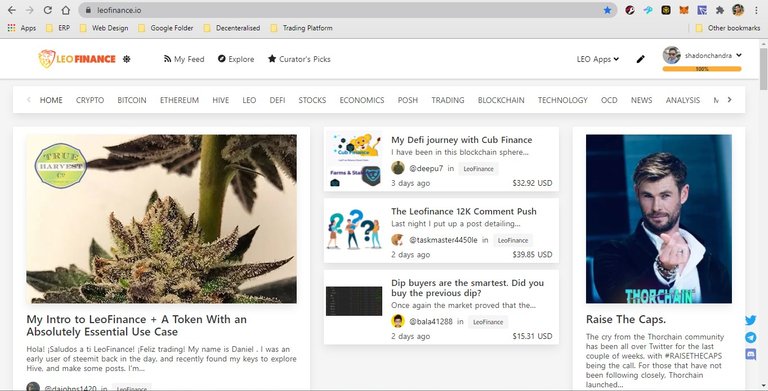 Most Trending Tribes Of HIVE Blockchain:
Leo-Finance, ProofofBrain, Palnet, Lutus, CtpTalk, Neoxian,
Creativecoin.io E.t.c
My Hive Experience:
I discovered Steem for my personal needs. Hive launched after a #Hostaile takeover with Steem blockchain. A very powerful crypto community build Hive overnight. I feel very happy I'm a Hive user from the beginning day of Hive Blockchain. How many have such kind of luck? By this time I'm continuously creating content for Hive as well as also working with Hive tribes.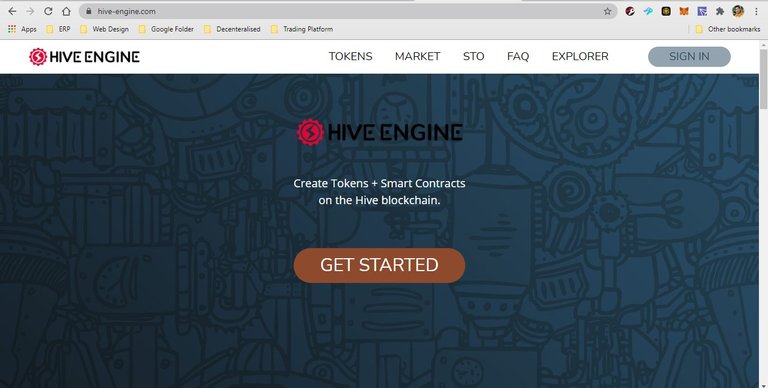 In short, If I wanna share my experiences with Hive I have to tell one thing, If you are creating for Hive, Hive will respect your creativity, If you are a hard-worker for Hive, Hive will respect you with a handsome amount, If you want to learn from Hive then Hive will become a university for you, If you are in depression Hive will motivate you, if you want to run a project as an entrepreneur Hive will help you to runs a project. If you want to invest your money to earn the maximum, Hive is the best place to invest your capital and converting it with maximum profit, you can use the Hive for developing your skills, and finally, you will be a part of the biggest community called the Hive Community.
Hope my ultimate experiences about Hive will help you a lot to set up your mind.
Thanks for being with me.