[ENG/ESP] 5 WAYS HIVE HAS IMPACTED MY LIFE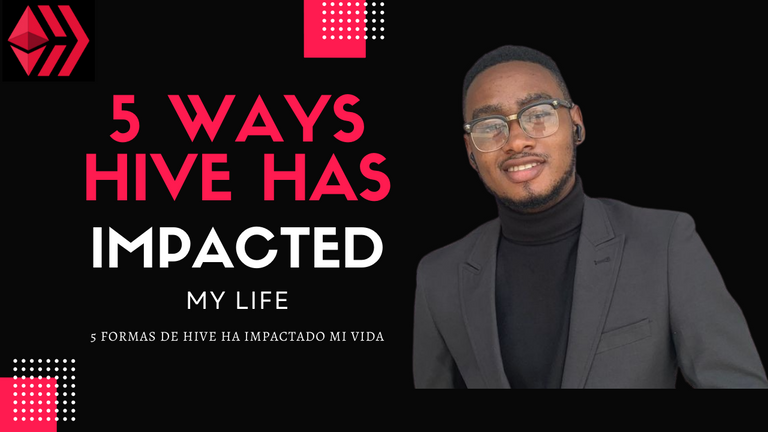 ENG
Hello, my dear readers
We all know there is no how one can be heavily invested in Hive in regards time and efforts and yet would not be impacted by the people and the system; Practically Impossible. The way Hive is built one develops new skills with the way we interact with people, we come by and learn a lot of stuffs from others, my life isn't exempted.
In this post, I would be sharing with you 5 ways which Hive has impacted my life, and before doing that, I would love to appreciate @readthisplease for the inspiration which I derived after reading his post on this topic too. You can check it out here.

ESP
Hola, mis queridos lectores
Todos sabemos que no hay manera de que uno pueda estar fuertemente invertido en Hive en lo que respecta a tiempo y esfuerzos y sin embargo no sería impactado por la gente y el sistema; Prácticamente Imposible. La forma en que Hive está construido uno desarrolla nuevas habilidades con la forma en que interactuamos con la gente, venimos y aprendemos un montón de cosas de los demás, mi vida no está exenta.
En este post, compartiré con ustedes 5 formas en las que Hive ha impactado mi vida, y antes de hacerlo, me gustaría agradecer a @readthisplease por la inspiración que obtuve después de leer su post sobre este tema también. Puedes verlo aquí.


Prior to when I joined Hive, writing was not my thing, I hated writing. I joined Hive because I wanted to be sharing musical content but because I didn't have the necessary gadget to make these contents, I had no choice than to start reading articles of others, consuming their contents, learning from how they make their content and practice them on my post.
It wasn't easy but was a very gradual process. I must confess that most of my learning came from the Spanish community as when I started on Hive, they were the most active and very creative. There is a saying; When you see something you like, and also want same thing for yourself, you should learn to emulate it. That's practically what I did. I studied them, read their articles and put them to practice.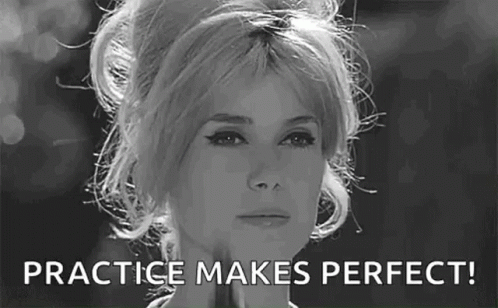 As they say: Practice makes perfection, this was the ingredient that added to my growth as I was willingly to learn. Would have thought 4 years ago before I joined Hive that I would be writing an article of 1000 plus words. If you asked me then, I would have said not possible it can be me 😅😂😂.
Antes de entrar en Hive, escribir no era lo mío, odiaba escribir. Me uní a Hive porque quería estar compartiendo contenidos musicales pero como no tenía el artilugio necesario para hacer estos contenidos, no tuve más remedio que empezar a leer artículos de otros, consumir sus contenidos, aprender de cómo hacían sus contenidos y practicarlos en mis post.
No fue fácil pero fue un proceso muy gradual. Debo confesar que la mayor parte de mi aprendizaje vino de la comunidad española ya que cuando empecé en Hive, eran los más activos y muy creativos. Hay un dicho: Cuando ves algo que te gusta, y además quieres lo mismo para ti, debes aprender a emularlo. Eso es prácticamente lo que hice. Los estudié, leí sus artículos y los puse en práctica.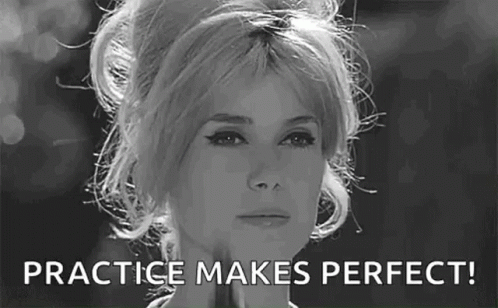 Como dicen: La práctica hace la perfección, este fue el ingrediente que se sumó a mi crecimiento ya que estaba dispuesto a aprender. Hubiera pensado hace 4 años antes de entrar en Hive que estaría escribiendo un artículo de más de 1000 palabras. Si me hubieran preguntado entonces, habría dicho que no es posible que sea yo 😅😂😂.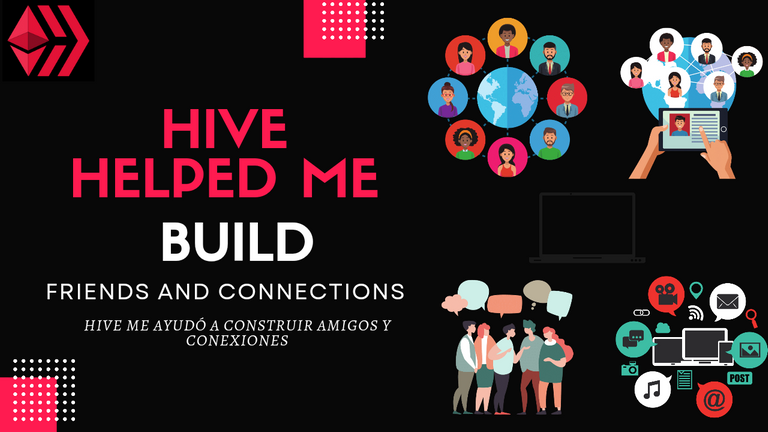 Let's not forget that with Hive, you can get to meet people from anywhere in the world, get to consume each other's content, get to make genuine relationship. In fact, people have found their spouses on this chain. This is very possible you know, maybe I could see mine too; I don't know yet.
I met folks from my country on Hive and we have been close and helping each other since then, some was even on the traditional social media which I brought over here and Hive helped in making our relationship stronger. I have folks like @ksam, @josediccus, @samotically.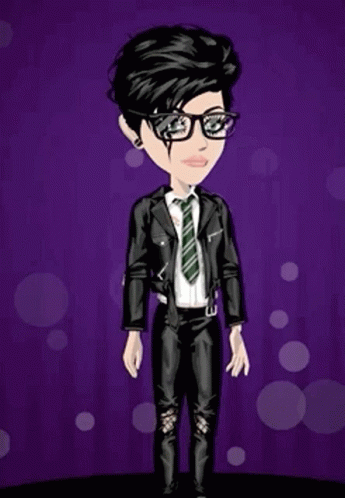 Powered by tenor
At the same time, I have made friends with people from other countries as well and closer to @eddiespino who has helped me a lot and also from mexicon, @selfhelp4trolls who is in japan, @tripode from Dominican but now studying masters in Barcelona, @surrealfia from Bangladesh and few others not mentioned.
Before coming to Hive, I must say that I knew nobody outside my country or had any connection to anybody out there but now, I can say a few I know who isn't in my country and can also reach out to. All these friends I have made had been helpful to my life even beyond Hive.
No olvidemos que con Hive, puedes conocer personas de cualquier parte del mundo, consumir el contenido de los demás, establecer una relación genuina. De hecho, las personas han encontrado a sus cónyuges en esta cadena. Esto es muy posible, sabes, tal vez yo también podría ver el mío; no lo sé todavía
Conocí gente de mi país en Hive y hemos estado cerca y nos hemos ayudado desde entonces, algunos incluso estaban en las redes sociales tradicionales que traje aquí y Hive ayudó a fortalecer nuestra relación. Tengo gente como @ksam, @josediccus, @samotically.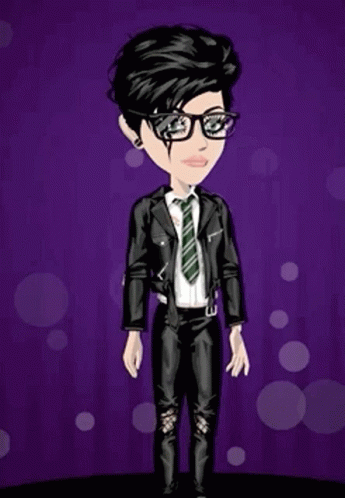 Powered by tenor
Al mismo tiempo, he hecho amistad con gente de otros países también y me he acercado a @eddiespino que me ha ayudado mucho y también de mexicon, @selfhelp4trolls que está en japón, @tripode de Dominicana pero ahora estudiando maestría en Barcelona, @surrealfia de Bangladesh y algunos otros no mencionados.
Antes de venir a Hive, debo decir que no conocía a nadie fuera de mi país o tenía alguna conexión con alguien de fuera, pero ahora, puedo decir que conozco a unos cuantos que no están en mi país y a los que también puedo llegar. Todos estos amigos que he hecho han sido útiles en mi vida incluso más allá de Hive.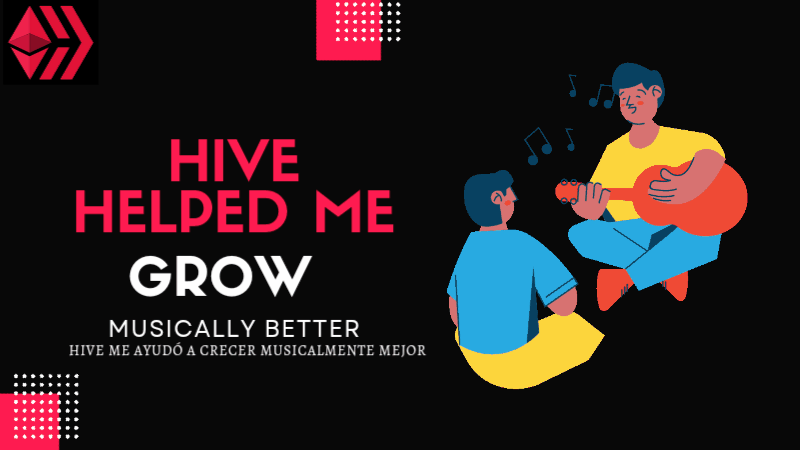 There is a saying, when you are around other musicians you tend to learn and grow from each other. This environment is what Hive has provided for me with communities like Hive Open Mic, Music, Afritunes communities where you can find various musicians and tap inpiration from them.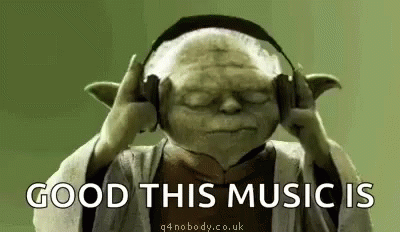 Powered by tenor
I have been encourage to learn my guitar because I have a very high possibility to earn from my video contents unlike before which I have little to no encouragement to learn it. In my Country, most kids out there are not encouraged to go into music by their parents infact, it is a taboo to say you want to study music if you are being asked what do you want to study in school. You are always expected to say you want to study stuffs like Astronaut, Engineering, Lawyer or Doctor but to say Music, it comes with scolding.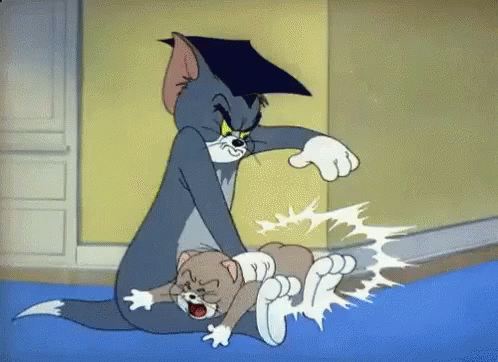 Powered by tenor
As I said earlier, I didn't have any musical instrument to make my videos but now it has provided me everything I need to make my videos. Now I have gears like Sound card, PC, Combo Speaker, Multi-effect Pedal and a Guitar. All thanks to Hive for all these.
Hay un dicho que dice que cuando uno está rodeado de otros músicos tiende a aprender y a crecer de los demás. Este entorno es el que me ha proporcionado Hive con comunidades como Hive Open Mic, Music, Afritunes, donde puedes encontrar a varios músicos y aprovechar su inspiración.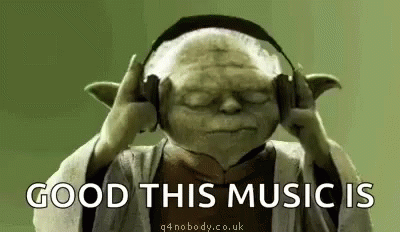 Desarrollado por Tenor
Me he animado a aprender a tocar la guitarra porque tengo muchas posibilidades de ganar con mis contenidos de vídeo, a diferencia de lo que ocurría antes, cuando no me animaba a aprender. En mi país, los padres no animan a la mayoría de los niños a dedicarse a la música, de hecho, es un tabú decir que quieres estudiar música si te preguntan qué quieres estudiar en la escuela. Siempre se espera que digas que quieres estudiar cosas como Astronauta, Ingeniero, Abogado o Médico, pero decir Música, viene acompañado de una reprimenda.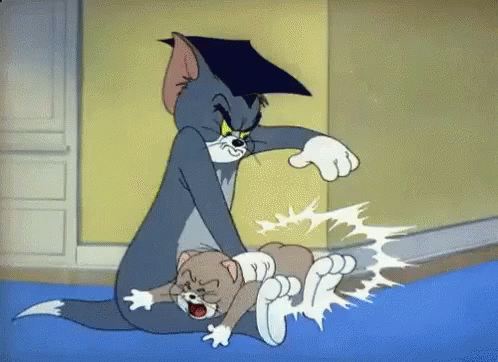 Desarrollado por Tenor
Como he dicho antes, no tenía ningún instrumento musical para hacer mis vídeos pero ahora me ha proporcionado todo lo que necesito para hacer mis vídeos. Ahora tengo equipos como tarjeta de sonido, PC, altavoz combo, pedal multiefectos y una guitarra. Todo ello gracias a Hive.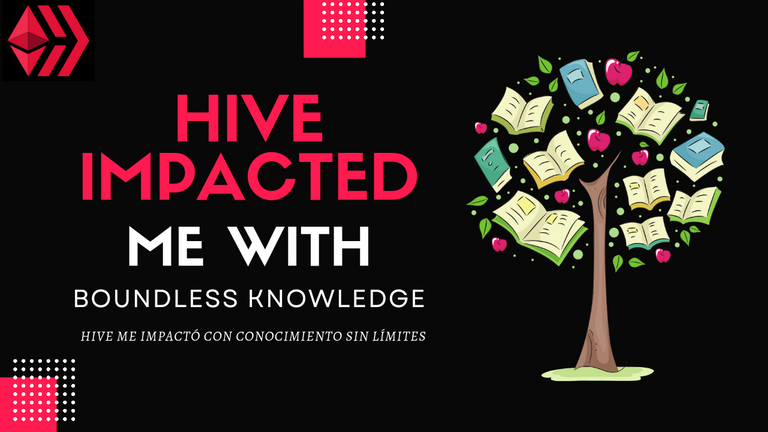 I believe you would agree with me if I say Hive gives unlimited access to every information on the chain. This is the one advantage Hive has to over different sites where you need to pay for premium access but with hive, you have access to premium for free; Just like having a free wifi access 😁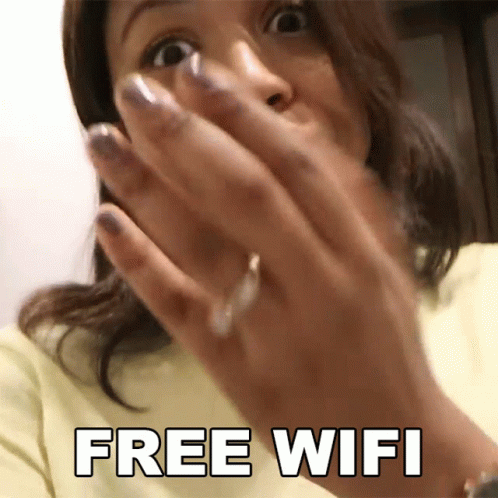 Powered by tenor
From the number of years I have spent on the chain, I have gotten vast amount of knowledge of different topics with still many more out there that is left to consume. The interesting thing is that the knowledge is not limited to one certain topic, it goes vast to different topics and niches.
Creo que estarás de acuerdo conmigo si digo que Hive da acceso ilimitado a toda la información de la cadena. Esta es la única ventaja que tiene Hive frente a otros sitios en los que hay que pagar por el acceso premium, pero con Hive, tienes acceso al premium de forma gratuita; Igual que tener un acceso wifi gratuito 😁.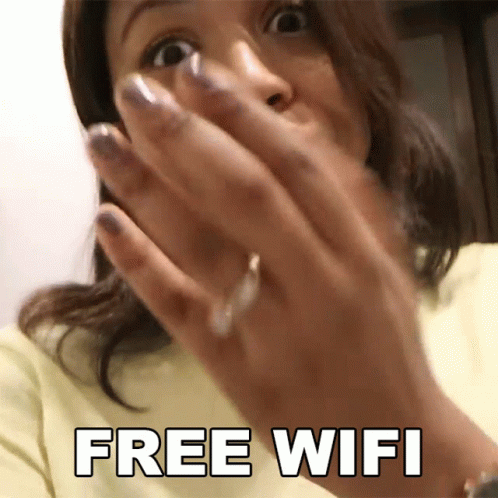 Desarrollado por Tenor
De los años que he pasado en la cadena, he obtenido una gran cantidad de conocimientos de diferentes temas con todavía muchos más por ahí que queda por consumir. Lo interesante es que el conocimiento no se limita a un tema determinado, sino que se extiende a diferentes temas y nichos.


This post would not be complete if I do not talk about this aspect of how Hive has impacted me, because this is where I have been impacted the most. In any way in my life would I have thought that I would have an account value worth as this. I never thought of it, and now I can afford most of my needs without assistance from parents or guardians.
Asides that, It provides a lot of investment opportunities, there are likes of polycub, splinterlands and many other projects on chain. They are just so many to explore you just have to put your ball in the one you believe and have faith in the most.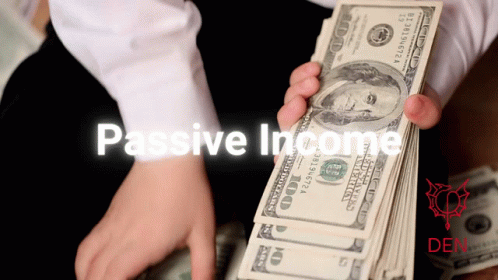 Powered by tenor
Earning in crypto makes it easy for someone who is in a country like mine where the currency keep devaluing every day, and yet monthly income on regular jobs are very low, mostly in a range of $40 above.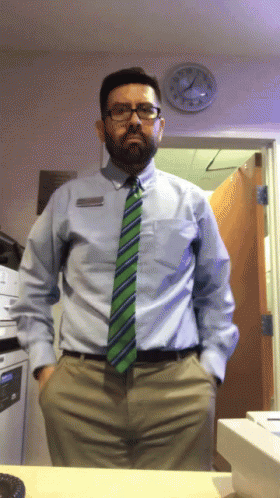 Powered by tenor
With that amount of earning, one would not have enough to afford regular living expense not to even discuss about have an investment plan.
Este post no estaría completo si no hablo de este aspecto de cómo me ha impactado Hive, porque es donde más me ha impactado. De ninguna manera en mi vida hubiera pensado que tendría una cuenta de valor como esta. Nunca lo pensé, y ahora puedo costear la mayoría de mis necesidades sin ayuda de mis padres o tutores.
Aparte de eso, ofrece muchas oportunidades de inversión, hay proyectos como polycub, splinterlands y muchos otros en cadena. Hay tantos para explorar que sólo tienes que poner tu bola en el que más crees y tienes fe.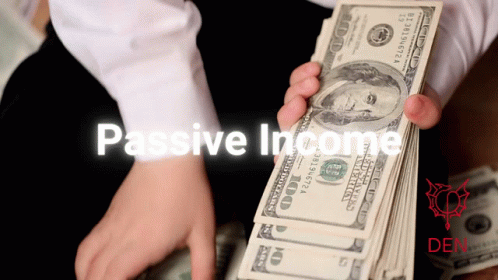 Desarrollado por Tenor
Ganar en cripto hace que sea fácil para alguien que está en un país como el mío donde la moneda sigue devaluando todos los días, y sin embargo, los ingresos mensuales en los trabajos regulares son muy bajos, en su mayoría en un rango de $ 40 por encima.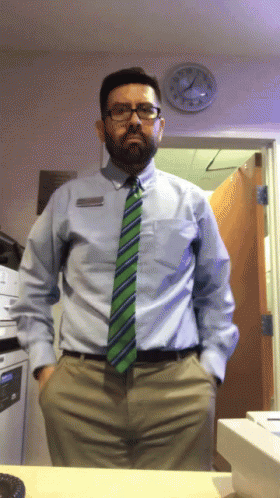 Desarrollado por Tenor
Con esa cantidad de ingresos, uno no tendría lo suficiente para afrontar los gastos de la vida normal, ni siquiera para hablar de tener un plan de inversión.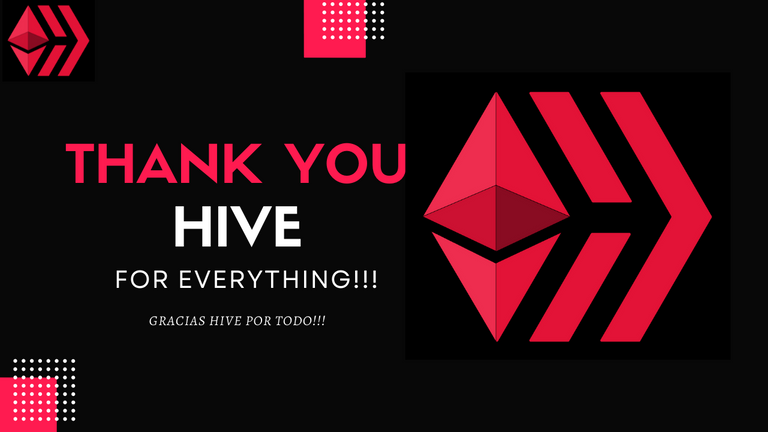 I am very grateful for the existence of this platform, it is a blessing to a lot of people; me inclusively. I wonder how many people would be living if Hive never existed. For me, I would be struggling with life, with trying to be comfortable.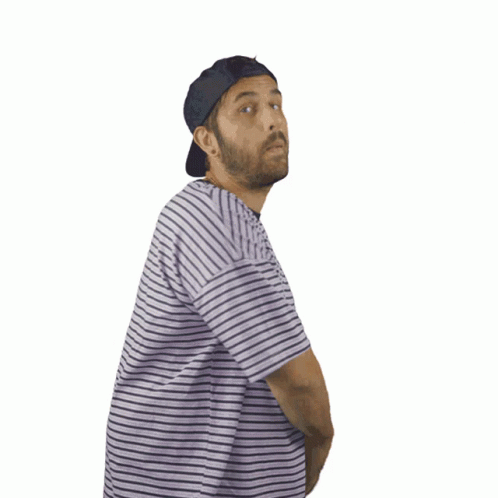 Powered by tenor
I would have been frustrated about life, probably even hated myself and be full with low self-esteem but now, I can say my life is better than the way I had ever imagined it to be. THANK YOU HIVE!!! ❤️
Estoy muy agradecido por la existencia de esta plataforma, es una bendición para mucha gente; yo inclusive. Me pregunto cuántas personas vivirían si Hive nunca existiera. Para mí, estaría luchando con la vida, tratando de estar cómodo.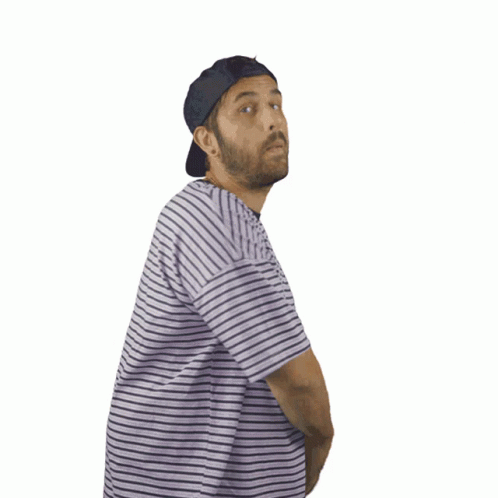 Desarrollado por Tenor
Habría estado frustrada por la vida, probablemente incluso me habría odiado a mí misma y estaría llena de baja autoestima, pero ahora puedo decir que mi vida es mejor de lo que había imaginado. ¡¡¡GRACIAS COLMENA!!! ❤️
---
WHO IS STARSTRINGS01
---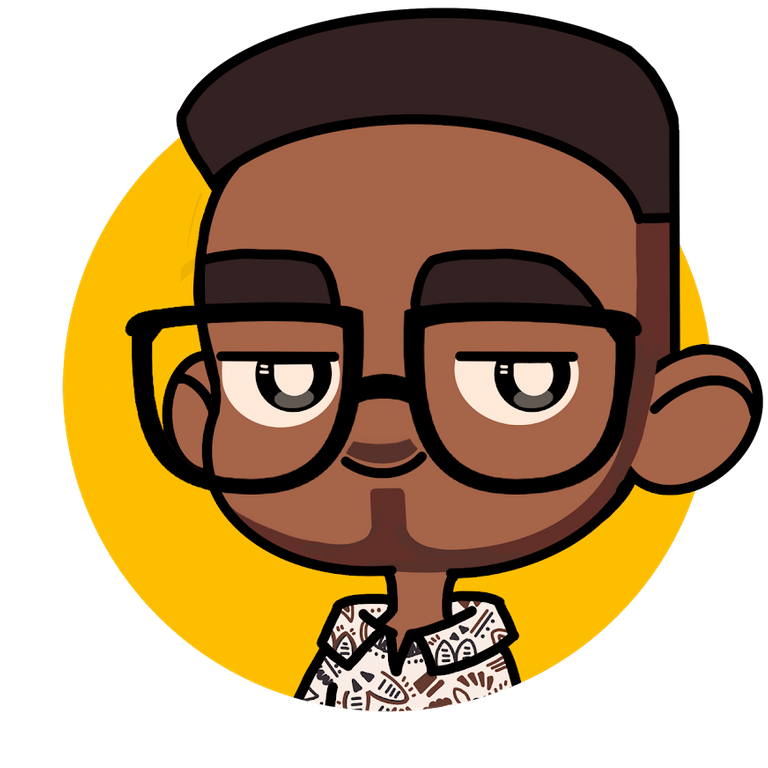 Starstrings01 AKA Giftedhands is a Hive lover, a Nigeria musician (Guitarist) and also a student who studies Mechatronics Engineering in the Federal University of Agriculture, Abeokuta.
His goal on Hive is to be more than a regular blogger but something more; someone with a purpose. That's one of the reasons why he founded the newbies initiative @newbies-hive to help guide and support newbies. Kindly click here to follow @newbies-hive curation trail.
He battles and struggles with balancing education and being active on the chain but yet his love and passion for Hive keeps him on balance.
---
All images are mine except indicated otherwise
---

IF YOU LOVE THIS POST, YOU CAN KINDLY SUPPORT BY YOUR COMMENTS, REBLOG AND UPVOTE. IT WOULD BE MUCH APPRECIATED

THANKS FOR VISITING MY BLOG 😇💕
---
---