Just over 7 days ago I announced a new contest and @phoenixwren is the big winner with 4 votes.
However there is a three way tie for second and this time around I'm splitting the reward between the three. Next time I run the contest I am changing the rules so any tie will be broken with a random draw to keep from spreading the rewards.
So, for 2 SBI each we have @steemmillionaire, @quinnertronics and @amigareaction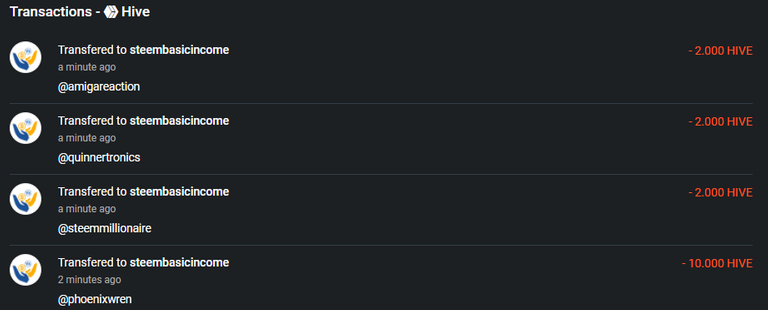 Congrats to everyone, and stay tuned to next month when I have some more #hive to run another contest.
Cheers,
NL