Work on Making a Life
I guess not just me but many of us all are running around making money so we can be able to settle our expenses and get our needs and that of our families wish isn't a bad idea but many times we get to forget that we are human and not machines that can break down any time soon.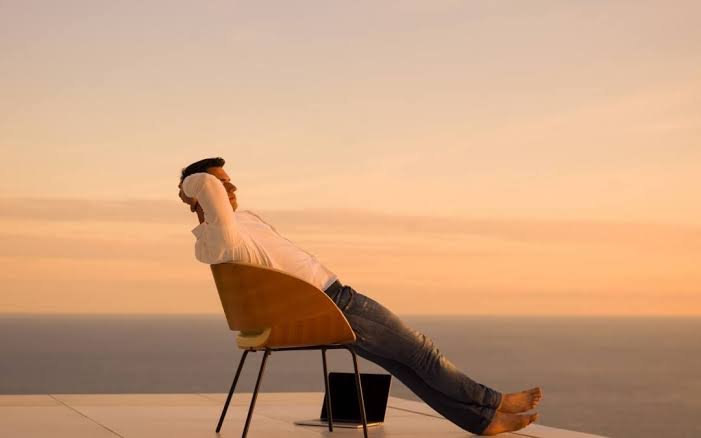 Image Source
We forget that this life is one and when we die, we won't enjoy life in our graves. Everything about us ends there and life continues, people go about their normal business like nothing actually happened the only people who get to feel your departure or demise are your loved ones, and friends.
We can be replaced by our employer, the truth be told, if peradventure we die, your employer after sending his condolence message to your family would still end up advertising to fill your job role by the end of the month. That's life for us. But your loved ones, family friends, would miss you forever.
I say this, don't get too busy making a living that you forget to work on making a life. Many are so engrossed and focused on making a living for survival and working really hard to make a lot of money that we forget that we've got a life of our own and allow our work to take over our lives, take over the space of our families and our sense of self. Our lives shouldn't be based on the job we
Don't get too busy making a living that you forget to work on making a life. Isn't it as bad as you think that you run around trying to be the best salesman in your company, you run around trying to make ends meet, you run around trying to build the company that you forget that you've got your life to live.
You've got families and friends who cherish your presence and would love to spend quality time with you, you've forgotten that you have children who love you and want to be around you even though they know you are trying to make a living, they also want you to get a life because you need it.
Have fun, rest, take a break, go on vacation, spend time with your family and friends as much as it is good to make a living, it is best to make a life.
---
---
Debbie's father was so busy with work that he forgot he's got a family and did not even realize when he developed cancer of the bone, he died few days to the day he was supposed to be promoted to his next office. After his burial, a new salesman was employed to fill his position, nobody in his office remembered him for his hard work after that, the space was filled that not even one person felt his absence, it never looked like he even came around the company but his demise left a big hole in his family's heart.
That's how it feels when one forgets to make a life and centers his whole passion on making a living. Get a life even when you are trying to make a living.
---
---
Life on earth like we all know and say is short, make your loved ones feel your presence, celebrate with them when there is a need for that, have fun, crack jokes, create memories, let them know that even in your busy schedules you still choose them over and over again.
Don't go about complaining about how you are too busy because of work and can not see them because that job will one day be given to someone else and after that, what next?
Build your life around people, things that matter, life is easy and is supposed to be enjoyed, why then do we make it hard by losing our self worth to the job we do to earn a living. When your life is over, everything that concerns you will also be over.
Start living your life being the person you ought to be and not doing what your job entails you to do just to make a living, start living your life doing what you want to do and not choosing to make a living doing what you could. Be good to yourself by living a life and making a living doing what you love to do.
I am not saying it is wrong to make a living, of course, Work is very important because it brings satisfaction to our lives and meets our needs at the end of the day, but it becomes a problem when it takes the place of our living and puts our lives caged.
Making a living does not involve happiness, peace, joy, satisfaction, and the rest of the positive vibes but making a life is built on it, and many more. Make a life while making a living. E get why 😜😜.
---
---