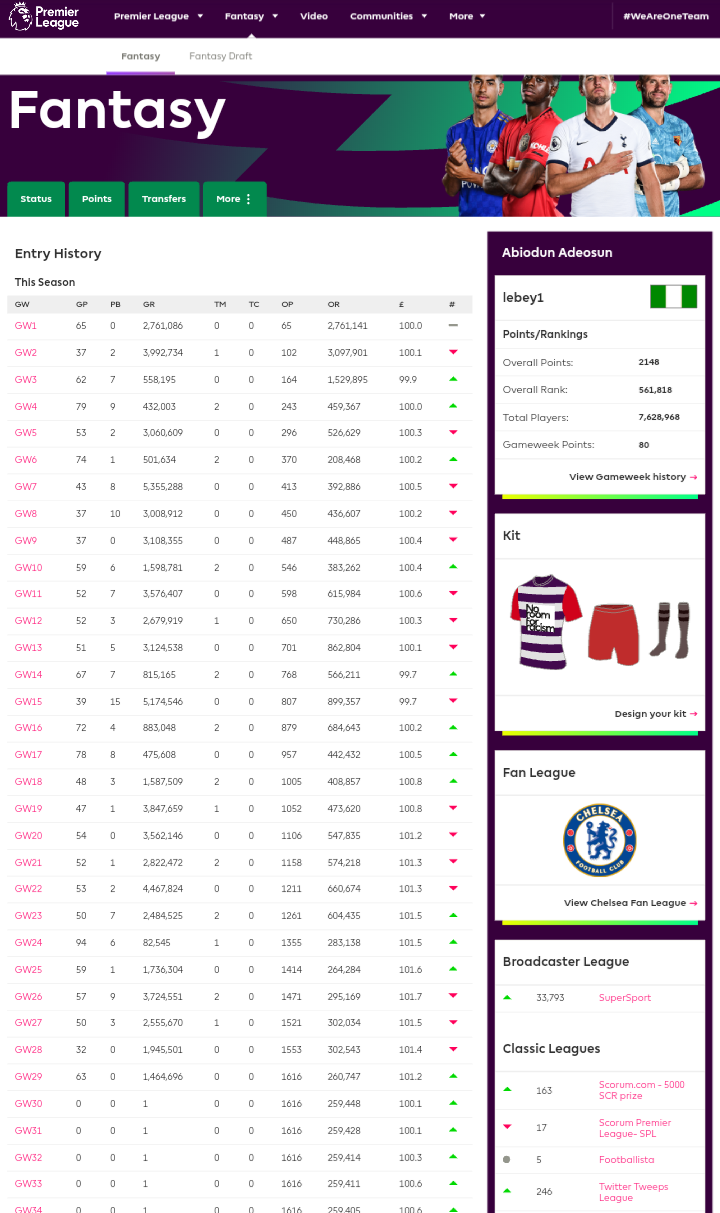 My Fpl stats screenshot 1
My first time trial of the Fantasy premier league did not actually end in tears, although I had a feeling that I wouldn't thrive due to it being my first year and first time trying but I was wrong. I have never been happier being wrong than I was regarding my fpl chance. Although It was the first year, I felt like I have been playing it for a long time.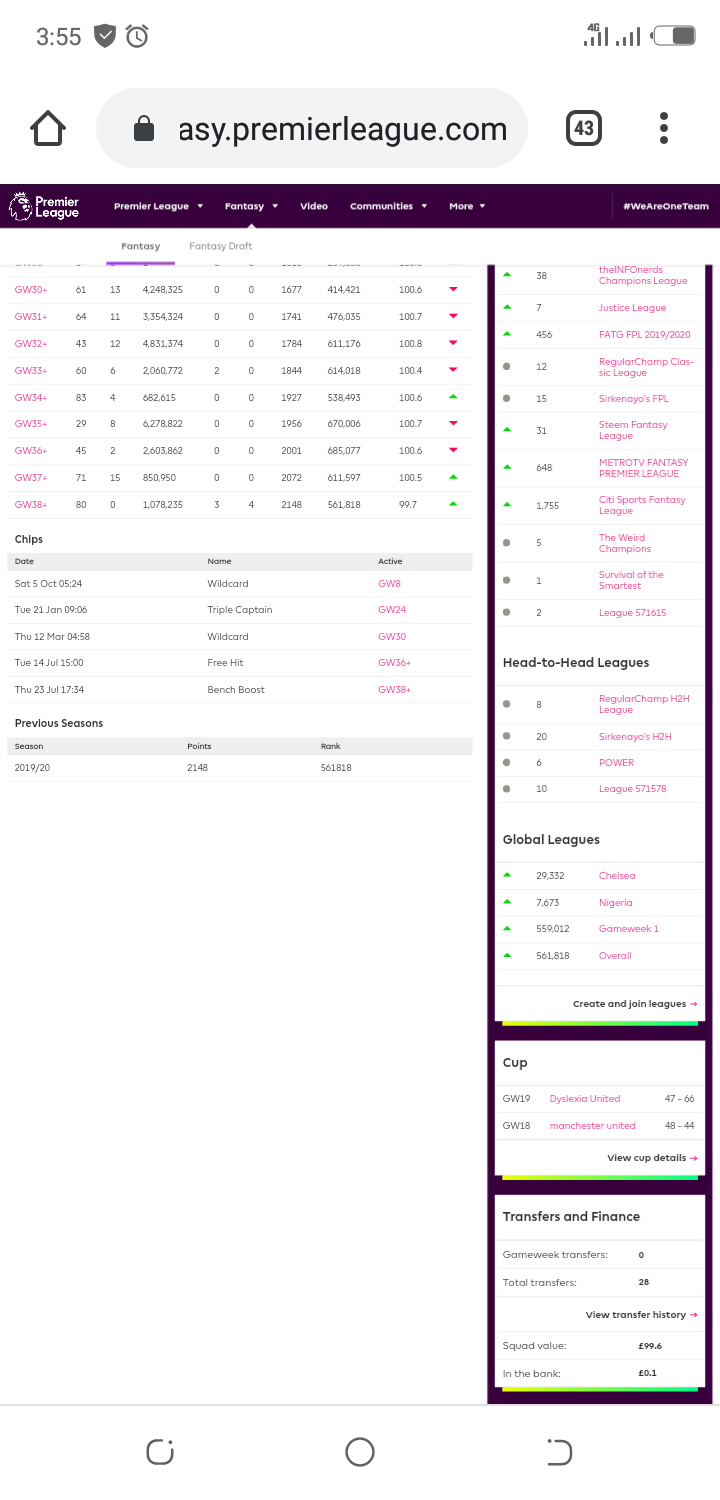 My Fpl stats screenshot 2
I started as naive as everyone who is just starting FPL would. I was constantly pitting my favourite club Chelsea players in my team and also I also made a mistake of drafting players I like in my team instead of me making decision performance-wise. But as days turn a week, I began to get a much-needed understanding of how the game truly works and I made adjustments. My last game week proves that.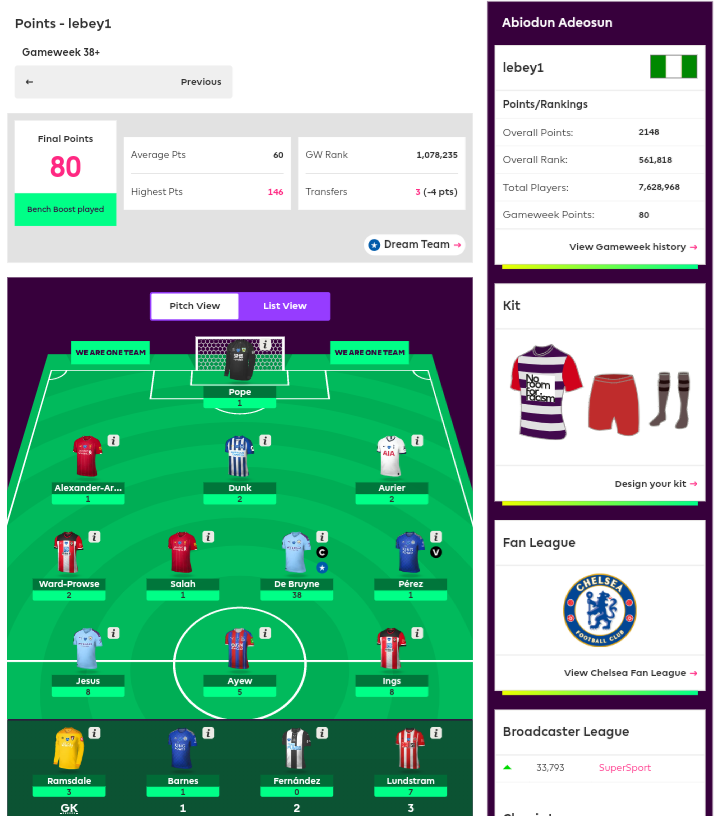 My Fpl stats screenshot 3
Although 80 points were not my highest point of the campaign, in fact, it was the third-highest but it showed how far I have developed. My highest tally from the 2019/2020 was 94 points and I got it in week 24 After using my triple chip on Salah.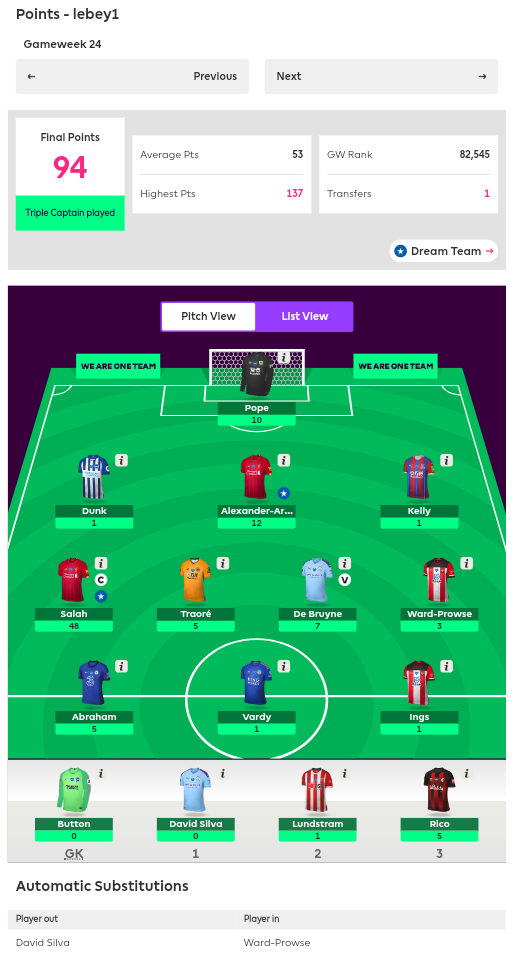 My Fpl stats screenshot 4
My Overall points of 2148 points in my first year as an FPL Manager shows that I have a good knack for the game. What amazes me the most is the fact that I rank 561,818 from the Total Players of 7,628,968 who were also managers. That signifies a job well done for me.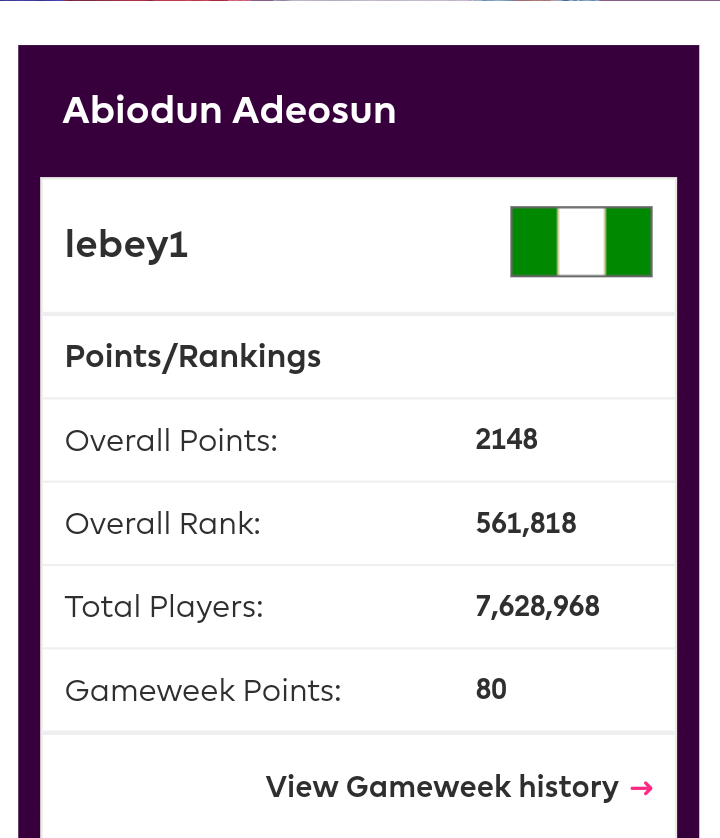 My fpl stats screenshot 5
As we await the commencement of the premier league 2020/2021 season in October, let it be known to everyone that a worthy challenger has been born.