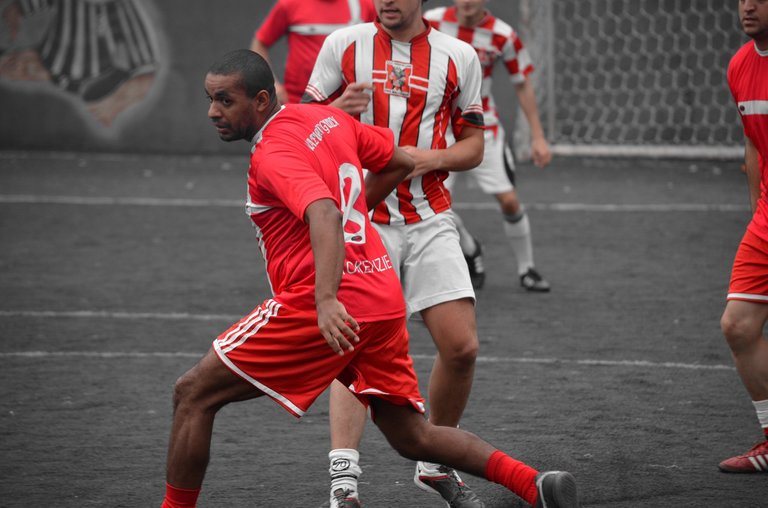 It's true that most sportsmen tends to add excess weight once they are are done with their footballing career and that's endangers their life and well-being. Cases of the Brazilian Ronaldo and his colleague Adriano who have both more than tripped their sizes and this have affected their everyday life after football.
But the truth is that to really keep fit and prevent adding of excess weight,you have to live and healthy lifestyle and also do exercise to keep fit. To have an healthy lifestyle after retirement from football, you have to be ready to still deprive your self some things that will directly lead to an unhealthy lifestyle. Things like eating too much, partying, absence of exercise from ones life and also cogent medical check ups.
The truth is once a footballer hanged his or her boots and stops playing the beautiful game of football, some of their sports man lifestyle deserts them because they become more comfortable with spending more time with family and completely neglecting their own physical well-being.
Once a football retires and the player doesn't move into any football setup either as a coach or a trainer, they lose focus and tend to enjoy the game more from the supporters stands. And they can not be blamed for that, they just have more important things to face in their life than football at that moment.
So In order to live a healthy life after retirement from Football, a footballer should consider doing the following ;
Continue doing exercises
Even though you are no longer obligated to be keep fit again, exercise should not depart from your lifestyle. Just because you don't have to do it or you don't need it again to be on a football team doesn't mean than it won't be necessary and important in other aspects of life. You still need to do exercises daily maybe not as much as you do on the football training ground or the drills been made on the training ground, but to keep yourself healthy and fit just to face other life struggles.

Live an healthy lifestyle
Yes, you are now a retired player, you can club and party all you want, no one will fine and definitely your family won't caution you, but your body will surely react and the consequences might be be beyond your thinking. Drinking and eating should be done on a standard basis and not overfeeding should be a watch word for all ex players.
If this two basic steps are been taken seriously,everyone will be safe and happy without an a risk endangering any one life