Hello everyone, take my humble greetings and welcome to my blog. Today I am going to share a comic strip that is drawn by me. This is my first comic strip, and I guess you guys will have fun. You can also check out the BDcommunity weekly magazine: Turni, where my second comic strip will be published.
---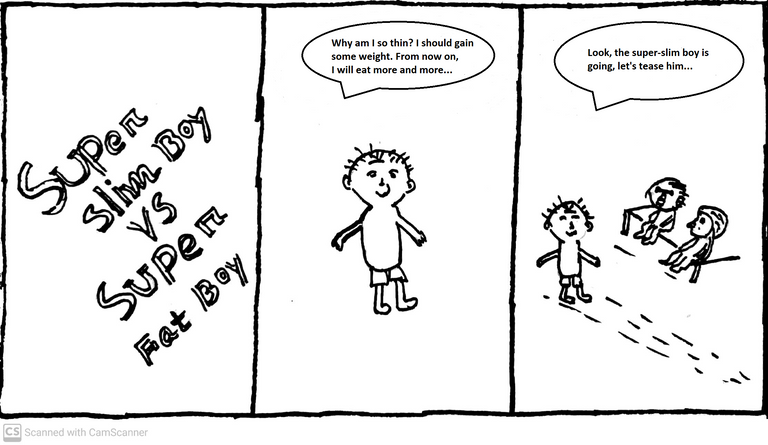 ---
This is a story of a super slim-boy and a super fat-boy. Here is a cute little thin boy who was always thinking about why he is so tiny. He wants to eat more and more to become a muscular fit guy. But other kids always tease him. So he doesn't have any friends.
---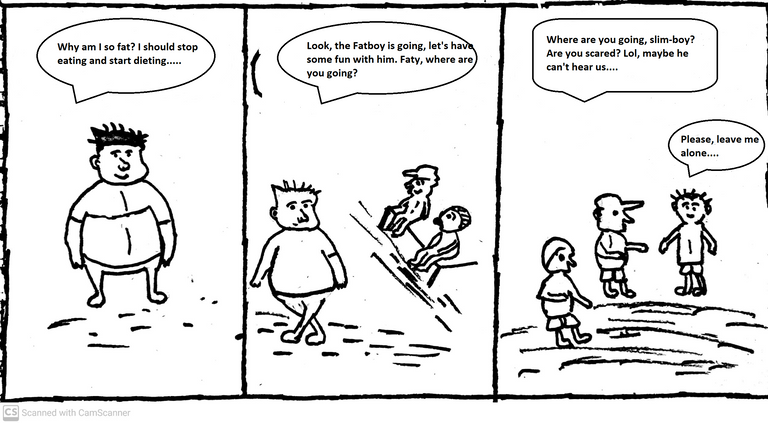 ---
Here is another kid who is very healthy but not happy with it. He wants to lose some weight. He was thinking to stop eating and do some dieting. Everyone called him a Fatboy and always irritated him. He is very frustrated inside.
---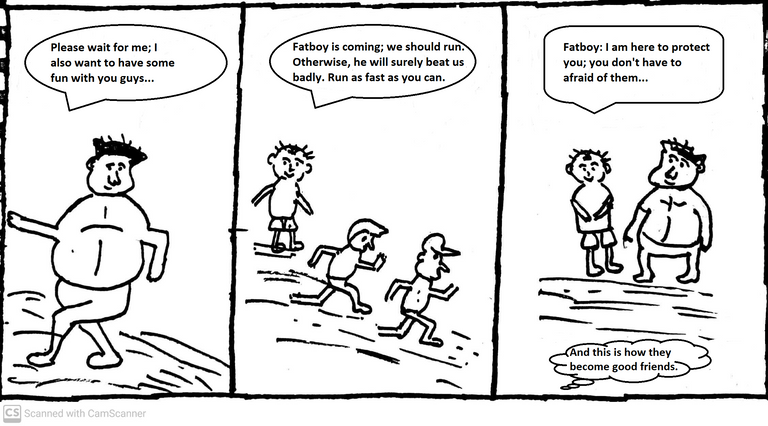 ---
Some bad boys were teasing the thin boy(super slim boy), the tiny boy was begging to leave him alone. No one was listening to him. At that time, the super Fatboy was passing by; he stood there and told them to wait for him. All bad boys started running when they saw the Fatboy. That's how super slim boy and super Fatboy meet together. And they become good friends.
---
Thanks for reading and getting here, see you in the next post. You can give me feedback by commenting below. Your feedback will be an inspiration for me. If you haven't joined the Splinterlands yet, you can Here.