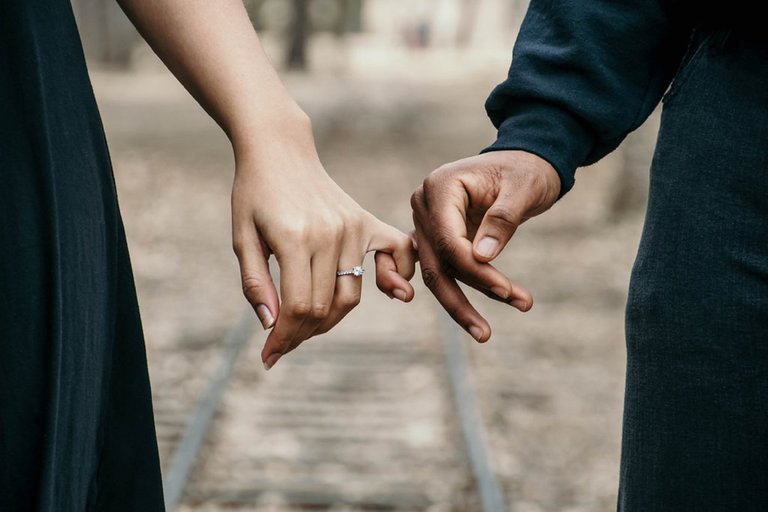 You all might be wondering what's going on? I am also wondering what happened to me, phew!!! In our lives, three things that we don't control. They are bound with fate. Those three things are Birth, Death & Marriage!!! Yes, we don't know about today or tomorrow; the only thing we know is that life is a wheel that is bound with time. When I come to this world with an empty hand, I will leave this world with nothing even when I die. In this short period of life, we had to go through a lot of things. In this process, we learn the most important lesson of our life, which leads us to our destiny. In this whole journey, we need someone who will always hold your hand & say I am with you.
Yes!!! I am talking about life partners. Nothing is more complex than choosing a life partner. Every man/woman faces this difficulty once in their life. This is very important as a human we always want the best, in this prospect, no one wants to compromise. Most people want their partners to have the same lifestyle, attitude & mentality so that they can match each other. Some people married the person they love. Yes!!! Those are the lucky fellows. It's hard to find the perfect match, but we can only hope because all these things have already been fixed by god.
Recently, In my life, that time came when everything changed; I am not single anymore. I am now engaged with someone I have loved for a long time. This journey started when I was in my first year; after so many years, finally, we are together now. I am married now, in Bengali" Biatta, lokjon ekn esob bolei dake". For me, it's a new start, a new adventure of life," Ses mes Dilli ka laddu keyei fellam ja ase kopale." So, the new innings will start soon; until then, keep praying for us.
Dada might be saying, "Ore chokhra tui sesh." It's okay, Dada, one day we all have to marry someone, so "Laddu na keye postanor ceye keye postanoi mone hoi shreio". Now on BDC, we discussed Cub; as I told in my post, I am a farmer now, So I have some Lion's (Leo) Cub too. If you don't know about it, please go to cubfinance.com, add some LP & earn some baby Cub.