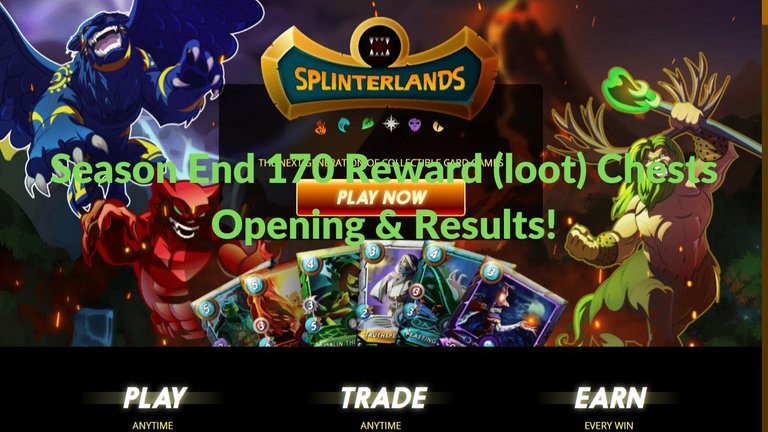 ---
Hello everyone, Hope everyone is enjoying their weekend. This time I come back to another season end reward chest opening video. I know many splinterlands lovers out there, although I am not a good player like you all guys. I play this game for fun. Another reason is I love to collect cards, whether it is online or offline. I know I am talking too much.
When I was young, I loved to collect pokemon cards, Pikachu, Raichu, etc. I had an entire collection of them. If I start talking about them, there will be no end. Let's move on to the reward chests opening, and let's check out my luck!
---
I have three spinterlands accounts. I opened rewards chests of each of the accounts one by one. One has a beta Dec account, another is the beta gold Deč account, and the other is the untamed gold Dec account.
Beingunknown
This is my untamed gold account, in this account, I reached diamond-3 tier, got 40 reward chests. After opening all of them, I got 8 common cards, 2 gold reward cards, 3 rare cards, and 365 Dec.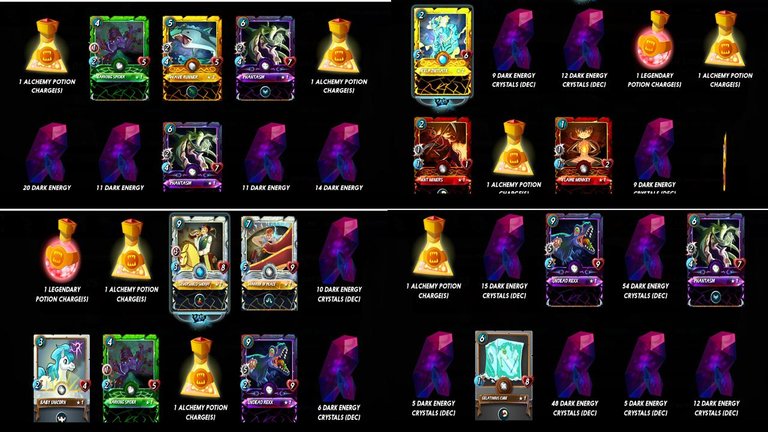 ---
Destructive
This is my beta gold account. After this season, I was only able to reach the diamond-2 tier and got 50 reward chests. Opening all of them, I got only one gold card, 11 common cards, 5 rare cards, and 635 Dec.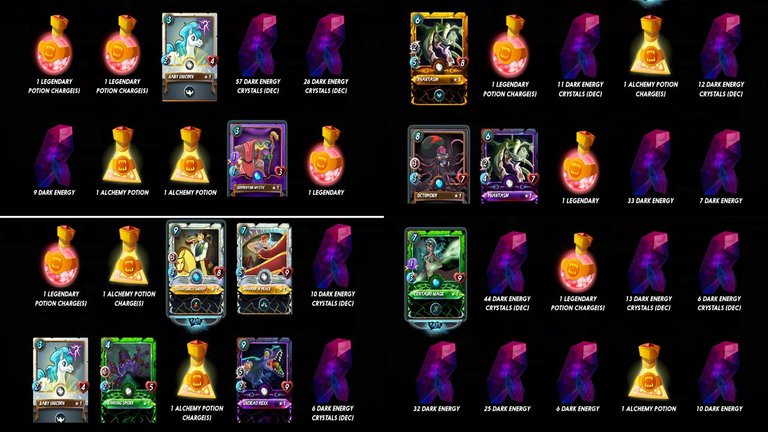 ---
Linco
This is my oldest beta Dec account. I am still trying to improve my playing skill. By this account, I reached champion-3. My next season target is to reach champion-2. I got 80 reward chests in this account. After trying my luck, I got 1 gold, 14 common, 6 rare, 1 epic cards, and 1157 Dec.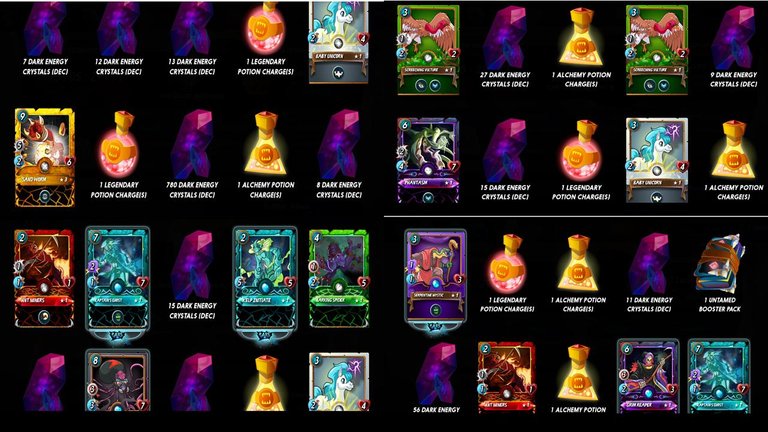 ---
Also, I opened an untamed booster pack, got nothing but some common and one rare card. That's all for today, I will be back with another exciting video soon.
Total Rewards:
| Coomon | 33 |
| --- | --- |
| Rare | 14 |
| Epic | 1 |
| Gold | 4 |
| Booster pack | 1 |
| Dec | 2157 |
---
Thanks for reading and getting here, see you in the next post. You can give me feedback by commenting below. Your feedback will be an inspiration for me. If you haven't joined the Splinterlands yet, you can Here.