As an artist, i'm always traveling ... even if nowadays this thing is not happening quite easy anymore ...
You can always observe some awesome places during your tours, being able to memorize inside your mind, some amazing towns and places ... some of them creating inside your soul the feeling of that thing called "deja-vu" ...
Of course you can take those memories nowadays through the modern way of taking pictures ... even if the old fashioned and eternal way of memorizing the places you're visiting through the power of your mind will remain the best way to internalize and take with your forever every memory ...
The other days, i've played some music festivals and one of the most amazing towns i've played, it was Hermannstadt.
I've got some time on my way to the soundcheck to take some photos with some parts of this awesome town.
Here are some of them that i've thought it would be nice to share them with you ...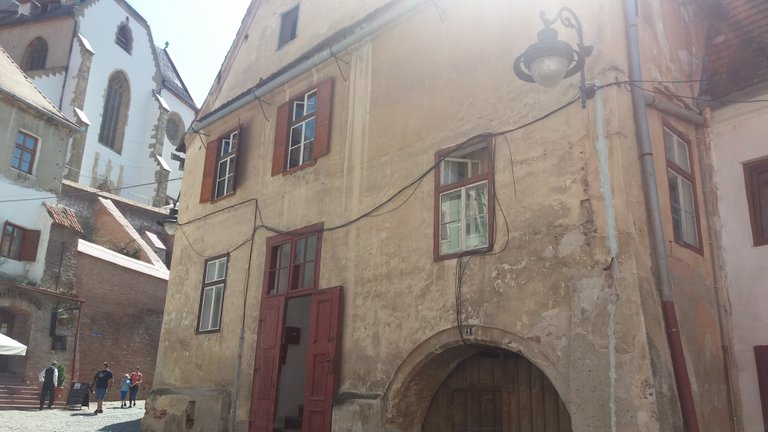 It was almost like i've traveled back in time and the sentiment of that old deja-vu appeared right away ...
Those medieval houses with big doors that could easily represent an old portal through which you can travel in time, could capture right away your attention ... like for instance this one ...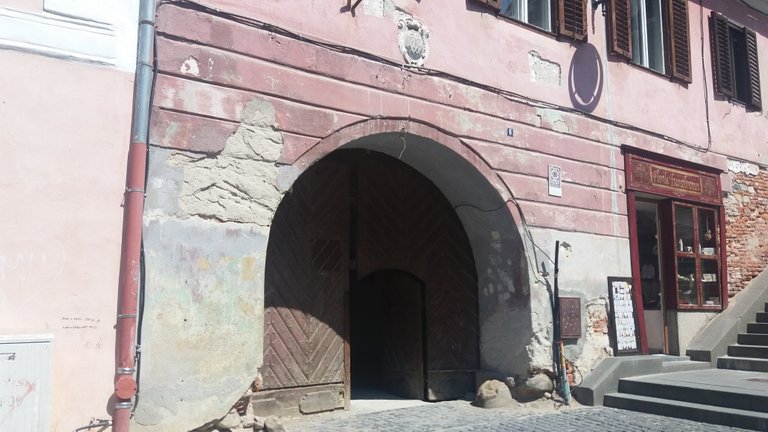 I think that this kind of travelings are taking you right away back through ages and you can still sense those flavours of those old times ...
I definitely recommend to you all to visit this awesome town named Hermannstadt, whenever you'll have the chance to visit Romania ...
It has an interesting history, and, you can still find old architectures from the medieval era and even the old the underground tunnels from those ages ...
The architecture it's just simply sublime ... as you can see here on this entrance inside the building of the Bruckenthal national museum ...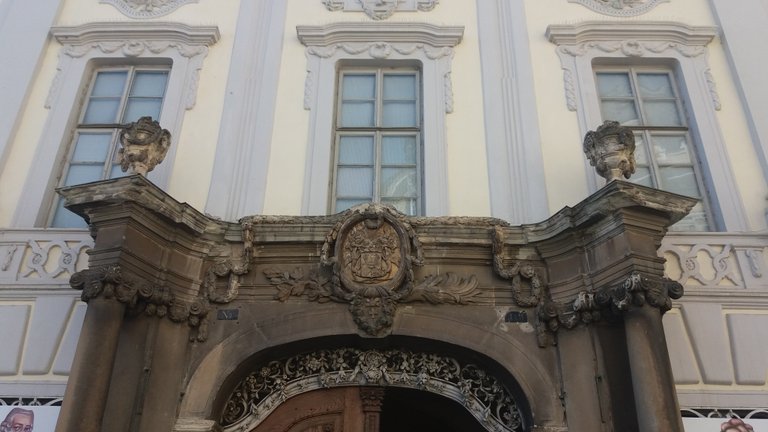 And, after i've played the concert, what a better way, than just enjoying the night through a view like this one ...
I guess the night has always a thousand eyes ... as the jazz standard composed by Sonny Rollins says ...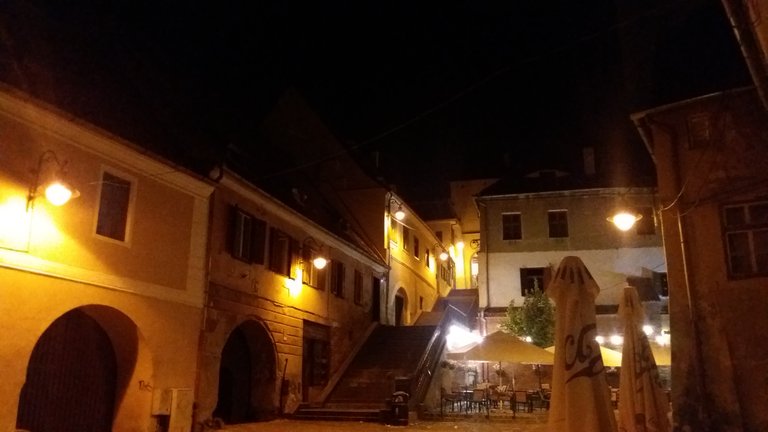 Meanwhile,
If we reflect just for a moment on what a lifetime on Earth would mean, compared to the way it's counted in terms of seconds, somewhere in the core of our Universe, maybe we would remain shocked to see that a simple life, in matter of time frame would last a few minutes ...
Therefore, that concept of a spiral in time, through which each soul has about 25K of years to enter and step out under the ritual of birth and death, it's somehow veridical ...
Now, that we can understand how our lives, inside this Matrix, are somehow just a whisper of a few seconds, we'll realize that Christmas, or better to say, the ritual arround the Winter Time, through which each Tribe was celelbrating the birth of an important sacred entity for their cult ... it's quite close ...
I've thought that maybe this year, we'll might celebrate Christmas/Hanukkah in a different way ...
Maybe it will be a truly Inner Celebration, like my buddy Harry Potter will do ... along with his little elf, Dobby ...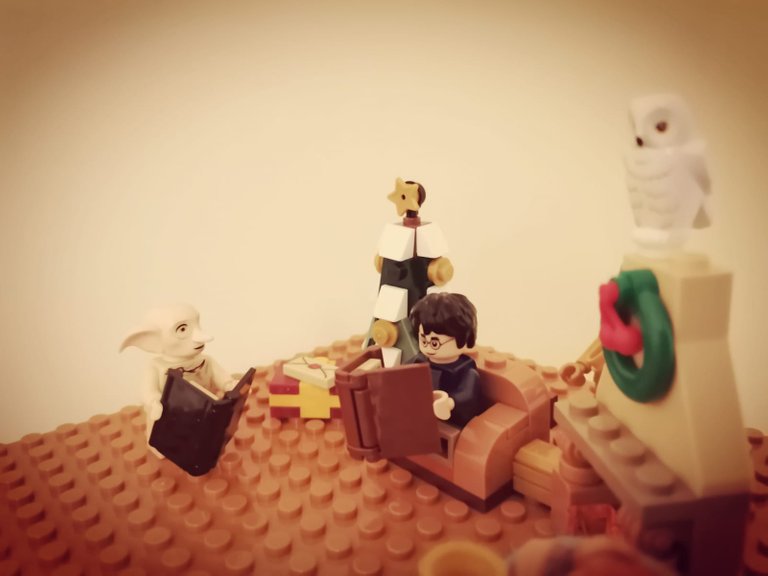 Enjoy your time people and enjoy some of my music as well ... if some of you are still using #spotify
https://open.spotify.com/album/15ErQTZIe673wxPYWq799g?si=qz8MMo3lQAO-l_5UHNPF8Q
As well, you can find my music here too:
https://vibravid.io/userprofile/ElBalkumbero
Regards