If we reflect just for a moment on what a lifetime on Earth would mean, compared to the way it's counted in terms of seconds, somewhere in the core of our Universe, maybe we would remain shocked to see that a simple life, in matter of time frame would last a few minutes ...
Therefore, that concept of a spiral in time, through which each soul has about 25K of years to enter and step out under the ritual of birth and death, it's somehow veridical ...
Now, that we can understand how our lives, inside this Matrix, are somehow just a whisper of a few seconds, we'll realize that Christmas, or better to say, the ritual arround the Winter Time, through which each Tribe was celelbrating the birth of an important sacred entity for their cult ... it's quite close ...
I've thought that maybe this year, we'll might celebrate Christmas/Hanukkah in a different way ...
Maybe it will be a truly Inner Celebration, like my buddy Harry Potter will do ... along with his little elf, Dobby ...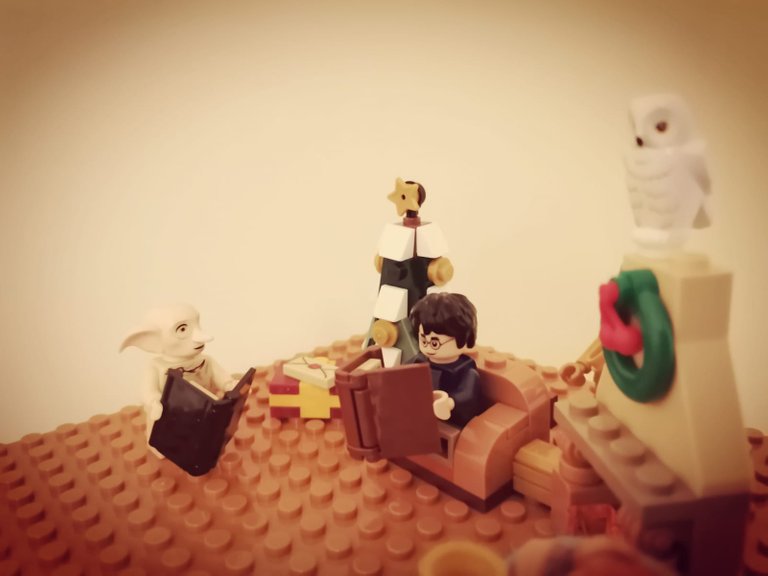 Reading some interesting books in front of the wonderful fireplace ... As in the Past ... And, now, you would ask, like Mr.Scrooge ... "Which Past?" ... And in this case Dobby, the house elf would answer ... "Your Past" :)
The best way to celebrate Christmas, would be, along with your Family ... Some cups of tea, some croissants and cookies ... AND, the most important thing ...
The true love of your beloved ones ...
What do you want more ?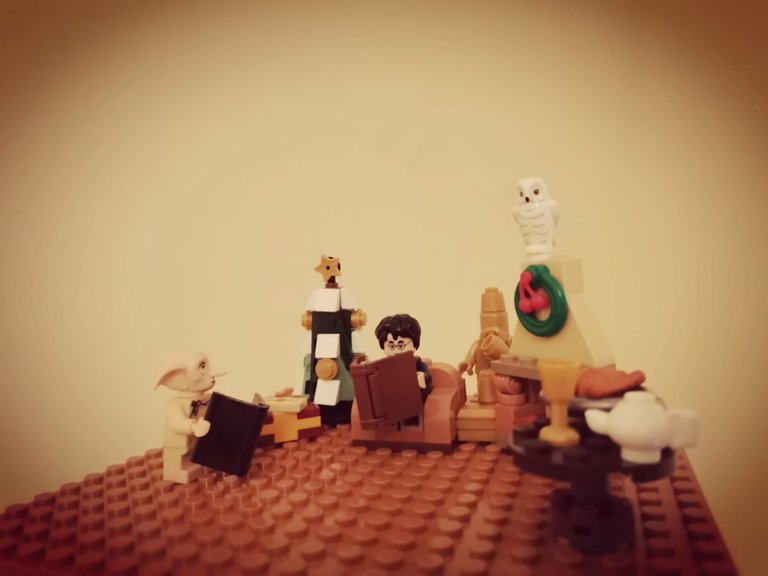 Maybe there will be an Encrypted Winter Season ... especially because of these times we live in ...
Some people, will might have that sacred experience like the old Mr. Scrooge had ... and will have the chance to see themselves from the beginning of their journey through their lives ...
A visit inside the Secret Changer of your talents would be an interesting experience, don't you think?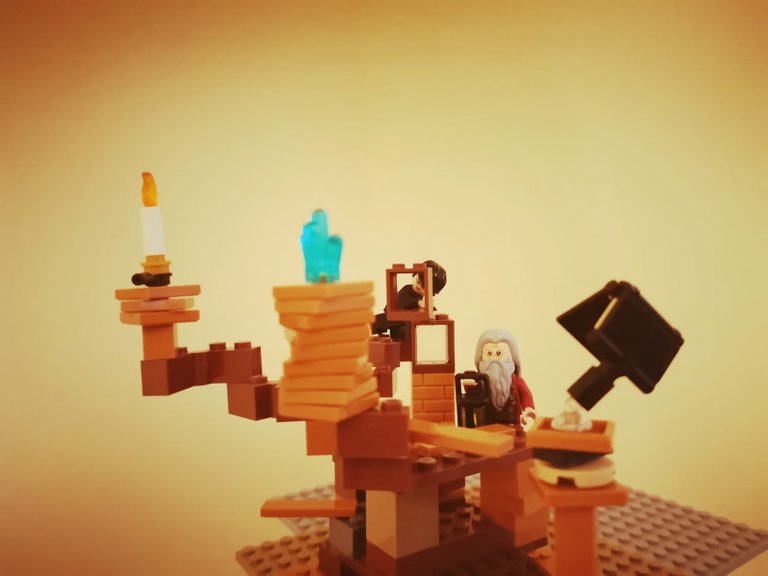 Maybe, this way we all will know our own soul much better ... and we will be more prepared for the encrypted future of this New World ...
Maybe we will appreciate much more what Love means, or what knowledge is for ... and the most important thing, how to deal with the jewelry and all these temptations of this eternal cycle called reincarnation inside this Matrix of Heart/Earth ...
Now, that we've stept inside this story ... let me tell you an interesting #philosophy about something interesting ... from the perspective of Master LukArt ...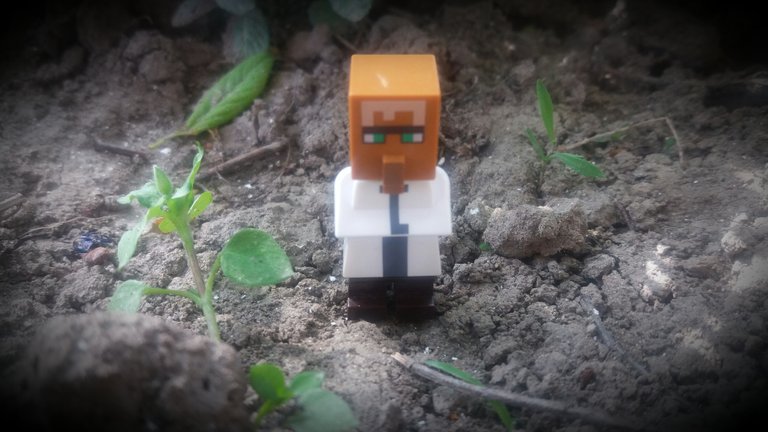 As we all know, the number 84 is a very mystical and in the same time a very significant number for this dimension in which we are living ...
The very known existence of what we call Earth and Life had happened for 83th times and now we are experiencing the 84th one ...
As the modern science would say, the whole existence is just a vibration ad it is a scientific fact ...
If there's a vibration there must to be a sound ... and i can tell you this from a very basic musical perspective ...
So, we, as humans are not just vibrations, we are all, individually speaking, sounds as well ...
As you all know, all the mystics said, and even in the holy books the beginning phrase was related to the fact that "in the beginning was a word and the word is God" ...
As we all know, a word is a sound ...
From this perspective, everybody who looked closely to the creation could see that what we call as creation and what we call as creator cannot be separated.
When someone would try to separate these two major elements, the very known thing that we call it creation will cease to exist.
It needs to be constantly supported by its source of creation, other-wise this process of creation will not be able to continue its existence, not even for a moment.
All this mechanism needs to function this way because what we know as creation is not a done thing rather than an ongoing thing.
This means that from a total un-manifested existence the first thing that happened was a sound, which through its vibration influenced the creation to take place ...
The scientists called it a big-bang but i think that the most beautifully expressed way for the creation process, would be through the Indian way, which says that the first and only one God who existed especially in that part of the World was Rudra.
Rudra means literally a "roar".
From this theory, even the scientists have sustained their ideas that there were more than one big-bang, therefore, there was more than one roar ...
So, the first God, the Rudra was a Roarer and there were 83 roars and the very present one that is still ongoing is the 84th of the creation ...
In terms of future roars, Rudra, as a God will might roar until 112 times ... therefore, when Rudra will roar last time then there will be no more a known process of beginning and end, but instead, it will be a perpetual creation ...
As we all know, inside the Nature of this Creation, we can see the number of years from a tree, for example by just analyzing it's cyrcles within his frustrum and count them ... this will define hw many years that tree have lived ...
Same with this 84th number ... its within our Human Universe, and it's in his full-power of ongoing process right now ...
Where we are right now as a so called society is the result of the 84th roar of Rudra.
Out of the 84th of these creations that have happened, 83th have happened and the very existing one is happening right now.
Through this process of creation that is happening ongoing the protocol of the dissolution co-exists in an ongoing mode as well ...
Behind our very existing process of creation, which is numbered as the 84th, there are 20 other layers of creations that are dissolving behind our consciousness ... the others remained, which are 63 as number have already disappeared and every human soul can look at them in his/her own awareness, because, somehow it contains the residue and the experience of all what happened.
The process of creation has been carrying the infinite numbers of experiences as well and even if we haven't met our grand-grand parents it doesn't mean that we are not carrying in our genes their genetical prints, also known as "karma" ...
Therefore, the act of creation it's a karma by itself ... and we all as individuals have our own Karmas and we need to clean and to transform our Lives through a Sadhana protocol to step out from that cycle of repeating the Past, which might be the best trap of what might mean "Eternal Life" ... which can be interpreted as an Ongoing process of repeating the same scenarios but in different colours/evironments and so on ...
That's why in some regions of India, people are not shaking hands, are not passing salt from a hand to another or any other objects, just for the simply reason to avoid the karma, the spiritual and emotional burdens that might appear between the two persons which would interact ...
So, this means that more than 99% of everyone here inside this spectrum is on a chain of Karma ... and we are still searching to find out the way out ...
If you would like to find more about this, maybe, you should ask from time to time my buddy, LukArt and he will answer you on your questions ...
Meanwhile stay safe from the actual events and bless them to be able to step out from this karma ...
Namaste