There is a saying that, " Work hard untill your idols become your rivals" i have heard this quote a lot and seen in someone's bio too in hive. Actually this is like a motivational target for us to mold ourself in such a way by working hard so that we could challenge our idols too. That means our works quality or our learning should reach at that high level.
Well,let me go through a story i have seen in my practical life.
In College life i was admitted to a teacher for ict tuition. He completed the whole book within five months and i got satisfied after every exams. Actually he was too much professional and dedicated at his teaching.
But do you wanna know his background? He is student of math who just finished his honours and teaching ict subject for one year. Within this short time he got much name and fame.Others specialised ict teachers got challenged by him indirectly as he was very much good at teaching. Almost 70% students around the area was the students of him.But did he first thought he would go so far? He would get so much response? Nope, he just started teaching with a few hopes and lots of dedication. I too have studied to him and i know how much dedicated he was towards his students. That's the thing which made him so good.
Actually he too worked and i am not sure more or less then the other teacher but he was the best at that time. The way he could manage the huge students and maintain everything that's really impressive. His schooling was well praised. So to me that's the example that i can remember while giving that saying where idols become rivals.
---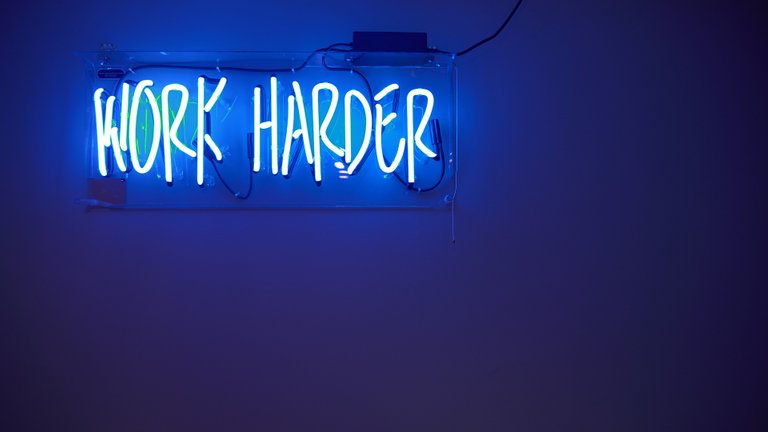 Source
---
In our life we too have to do many things. We work for our existence. We stand for our rights. We the living beings always on a move on the race of life. There everyone has their respective jobs amd works. Day by day people are going higher and higher. Reaching the peaks of expectations,fulfilling the wishes.
In this long run of our life's we have to keep in mind that hard work can really push us hard towards our dreams and targets. Towards a better future of our expectations.I have already mentioned two times about working hard untill your idols become your rivals. That doesn't mean to encourage rivalry with your idols It's just a peace of motivation and a target. Its motivation in the way of suggesting yourself to works hard for a reward. And the target is reaching your success at your idols so that you can have a place with them. Actually it isn't really about challenge and any kind of rivalry, it also gives your idols immense satisfaction to see their followers rising high.Going to that right direction of their harr work. That's how it works.
So its better to work hard, fulfil expectations and get the successes.
---
Hello guys, that's it for today.This one is really meaningful to our life. We can't do anything without working hard. There you set a target of reaching at the peek of success by that harr work.If you have anything to say about my thoughts and opinions do let me know through comment box. Thank you for your time.