Have you gone anywhere by boat? You must have seen how smoothly and fast it goes when it moves with the water flow. Everything in our life has a flow by which we can go faster or perform something more accurately.
In one of my previous blogs i had discussed about the hindrances when i am not in a mood of writing or reading. When mind doesn't accompany me to write. Those hindrances create a lot unfinished writing. Today i am gonna explain the mirror image of that problem. How i dive into the flow while writing.
Well, in some cases i often see that i am wiring on and on without any stop. I mean to say i finished the writing with one starting it happens when i can flow into the topic. We all must do that.We need to flow into our blogs while reading or writing. Like i have started this one with a particular topic and i am already feeling like i am floating on it and i can write more. The benefit of writing in a flow is that it keeps the readers also in a flow to finish your blog. If you keep stopping your mind will also be changed and the tone or flow of the writing will be different which will catch the eye of the readers and they may also get indifferent to complete the blog.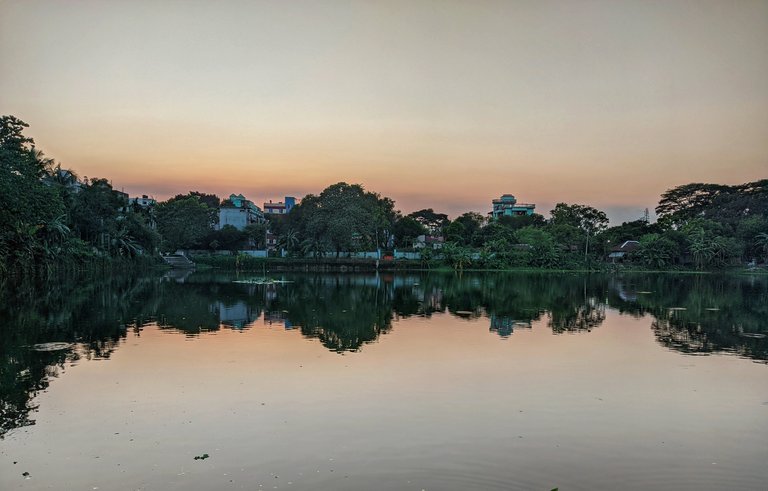 As we are talking about a mirror topic of writing lets see this picture. Isn't it looking like a mirror picture? Yeah so true. Btw you may rotate the phone in order to guess which one is real and the other is a reflection. Oh i forget to tell its a scenario of a lake at the park near to my home. I often pass my times sitting there and watching this kind of mirror type view. It feels amazing to feel the fresh breeze of the lake coming towards you well, it's looking like i am flowing away and also taking you guys with me. Hahaha this how flowing works. While writing you should flow with it and if you can take the readers to that flow then its succesful.
When it comes to read a blog many of us are very lazy on reading long writings. I am also one of them in some cases. But when you try to read the startings and after a while you get into the topic in such a way that there is no way to come back from the flow. You just keep reading on and on. Many times i feel surprised that i finished reading such a long blog. Actually all these are done when you are in a flow.In our practical life we can also experience it even better.
When my exams were going i used to stress myself a lot. Always keep wondering what will happen, so many positive and negative thoughts. When the exam starts nothing comes to mind i just focus on the exam and i end up finishing it quite well. Later i laugh on me how fast the exam gone and i was just stressing myself without any reason. Hahaha. This is also done with a flow, when we get into the exam it is like we have boarded on a boat where i can't get down in the midway of water. Then we finish what we started and then smiling.
---
So everyone what's up? How are you all? I was off for few days as i was attending a marriage and its finished now. So today i have also share a writing from my own thoughts and opinions. Hope you guys will like it and if you wanna share anything then feel free to let me know through comment.
In the last i want to say one thing that write in a flow or make a flow sothat the readers can also feel the flow and enjoy the writings. Thank you for your time.