Its been drizzling outside with a cold breeze coming inside my room and i have sat for writing for this week's contest. The topic is little bit unique. I have to share the funniest travel experience of mine. Basically there are a huge number of travels and a lot funny moments but i am in a dilemma which one should i particularly pick. Ok let me describe one which come to my head first.
It maybe 2015, we were in class 9. The month was of ramadan. I with my friends were on a night before decided unplanned journey to "Akhura checkpost". On those days we didn't have mobile phones. So we thought of taking a digital camera for capturing those moments. We were all set, we started our journey on boarding in the rooftop of bus in afternoon. We are planned to return before evening to break our fast with the family.
After a 1 hour journey on the rooftop with many slaps of the stalks in the roadside trees we reached there. We were seven people friends by number. After reaching the checkpost there was a regular flag meeting among the two border guards.Which is enjoyable to look. So now we will take pictures. We are all set for capturing. So my friend bring out the camera and when opened it was like battery dead. He didn't charge it properly.After giving a look he just said,
মামা ক্যামেরায় ত চার্জ নাইরে।
He just said in a second and run away from us. We looked at one another and shouted ,
ব্যাটা ধারা,দৌড়াইয়া ধরতে পাড়লে আজকে তোর খবর আছে।
We also started running behind him like he was a thief. Hahaha. People thought him as a thief in real and caught him. And we were in another dilemma to save him from getting beaten up by locals. We took him and went away. We were laughing and laughing and what has happened. We all were dressed a lot for capturing and now we are laughing at one another on the situation and our that friend who has escaped from our beating and also from the locals out of misunderstanding.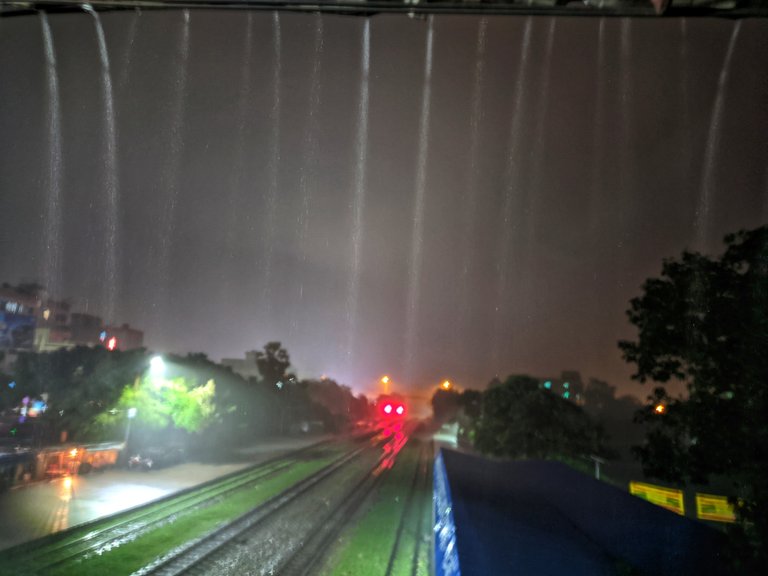 One thing was to our benefit that we then enjoyed everything by our own eyes without being busy on capturing those. We enjoyed our every bit of moments. While returning there was another sad but laughing incident . We were late so we couldn't wait for bus and we had taken cng for return. The cng's can take five person but in the greed of extra money he taken seven of us and started for our destination. As we were on high of excitement so we are doing many funny things inside the vehicle. We were like slapping the front person,bullying the outsiders and all on a sudden a burst sound came to us and the cng stopped as a tire punchered. We all were deep in panic if we woulf be able to reach in time and in the meantime one of our friend who was not fasting started to eat in front of us. We were like wtf he is doing,we are dying out of starvation and tension and he is eating peacefully. We took the food of him and made him starve also. Hahaha. Atlast we reached home 30 minutes late.
Don't it happens that our sad things becomes the reasons of our most laughable ones. Its something like that. Whenever we remember of that day we look at our that friend and laugh at him unstoppably. Even now i laugh at that day because it was really a fun for us. We the free birds then enjoyed a lot. That incident will be remembered to us forever. Now we all have phones so that will never happen again and will be missed to the end of our life.
---
So guys thats all for me to say about it.i think i have messed up while writing. Actually everything can't be written in a formal decent way. Sometimes we get flows by the emotions and memories which drives us out of formal writing. Hope you guys enjoyed and thanks for your time.
I would like to invite @riazud to participate and share his funniest adventure.