In the pas few days i am observing that the weather is being colder gradually. In my home the volume of fan is getting lower day by day. Sometimes i don't even realise that the fan is turned off. Well at this time i am writing this one the temp is 21° celsius. In bangla calendar its been Karthik at its ending days. Generally there is more days for the winter to take place but we are already feeling that winter is coming. After karthik there is agrahayan and then poush and magh these two months are well known for shimmering cold weather.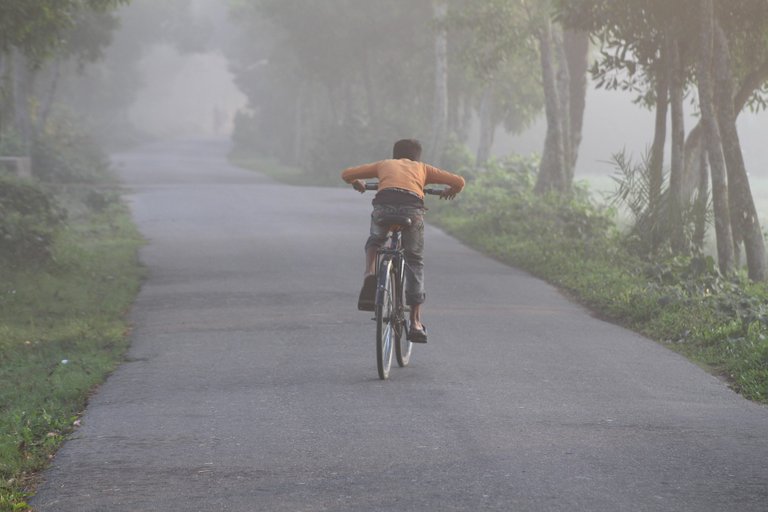 Source
Well the season is changing and this changing period is very challenging in health issues too. Like many of us fall a victim of being sick in this time.Many people fail to cope with the changing season and become sick. This year there is an another threat of covid-19 virus. Which has already done a great hamper to us and starting its 2nd phase of spreading in various country. In our country it may also grasp soon so that's a very sad news for us. We need to be more careful. For the changing season many of us are falling a victim of cold. So it also take us to a tension towards covid as that's also a indicator of covid infection. Needs to be careful as much as we can.
Lets get back to the winter season. Personally i do like this season for few reasons. One of them is its clothing's. I do love the outfits we wear on winter season. Really i do. In childhood i used to bring out my hands from the sleeves of my jacket and play as i am handless. Hehehe, that was a fun game i do remember it still now.
Second preferable thing is various kind of "pithapuli" i mean cakes made of flour and so on by our moms on these days. I can feel eating those hot pithapulis in the morning. Ah! Those days are coming i am really very much eager for those.
Third one may make you feel like i am super lazy. Hahaha, maybe i am. So the third one is sleeping. Ah those late morning wake ups. In the morning opening my eyes and feeling so much cold there and then put your blanket more tightly and feel the warmth and go to sleep again. Hahaha i do love sleeping a lot and in winter it goes level ups.
When i was a boy of class seven or eight there was a paragraph " A winter morning" we used to read people make fire to warm themself so we used to make little fire by various straw and dry things. One day as we were run out of things to make fire what we did is that we silently entered to a farmhouse and steal a huge amount of straw as much as six or seven boys could bring then. After we set fire to those straw it was like a huge fire and the owner say us doing this. He started shouting and came for us and we left the place immediately and hidden at our respective houses. We thought he would came for complaining to our houses and we were too terrified. But he didn't come. So that was a relief but a very funny and memorable experience which i do remember still now.
---
So the winter is coming and it is a bit early to me whatever it is i think i am gonna enjoy its features. But i do have a tension about the covid situation. We have a great threat waiting for us. I just pray and hope that everyone of us remain safe and healthy and can enjoy our respective life as before.May the Almighty Allah protects us. Thank you for your time. Have a great time.